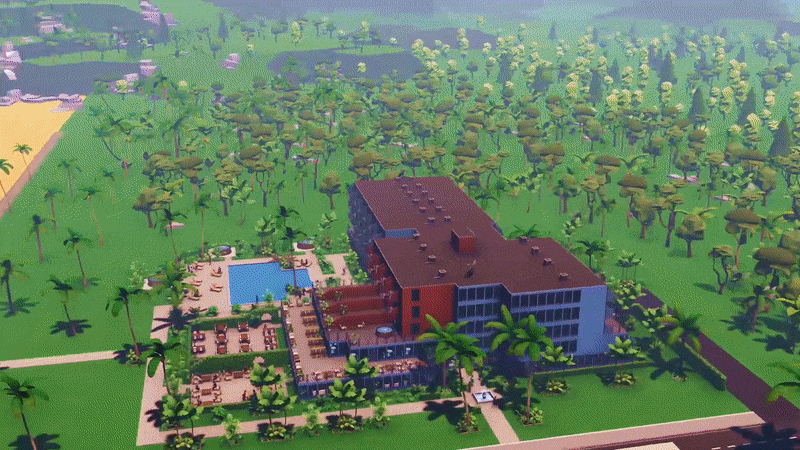 We've been burning the midnight oil to get a special early Hotel Magnate build out for our alpha backers (Advanced Booking and higher) as soon as the Kickstarter is over which means the feedback you offer will have the most substantial impact on how things are tuned! We want to hear all about your experiences with the game! If you really want to jump into the game as early as possible, remember that you can update your backing tier at any time.
Of course, it's important to keep in mind how early this build is. You'll get to play around with a few cool systems, but everything is far from complete. A whole lot of stuff will be missing. We still have to get everything implemented and give it a proper polish -- that's what the Kickstarter is for!
Here's the link to the campaign in case you'd like to support us, either by backing or just sharing the KS page with your friend - Kickstarter.com
Getting closer to 50% and this video
It's amazing to think that barely a week has gone by since the launch of the campaign and we're already nearing that 50% mark. Thanks for the epic response! It's great to know that there are so many people out there who can't wait to get their hands on Hotel Magnate. In case you missed out on some info (or think you might have), check out this vid from our friend Geekism:
A pleasant surprise for all the backers from Crytivo
We've been chatting to our publisher, Crytivo, and they have decided to offer our backers a 20% discount on all of their published games after a successful Kickstarter campaign!
If you haven't already grabbed a copy of The Universim, Prehistoric Kingdom, and Farm Folks, you should consider checking them out. If you're just here for that sweet, sweet hotel management goodness, then stay tuned for a deeper dive into the game's systems coming soon. We have a whole lot more to discuss! To keep the ball rolling, please consider sharing the Kickstarter on social media. Let's take this thing to the finish line and beyond!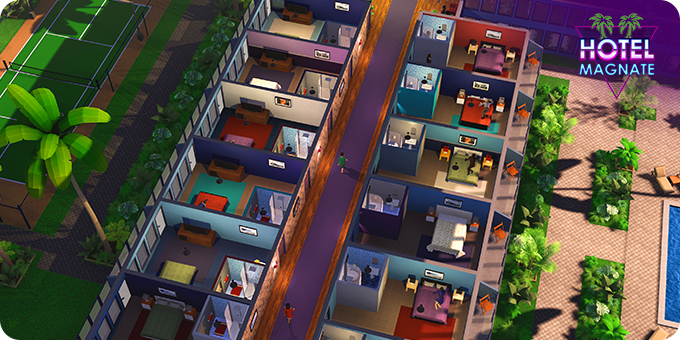 Please continue sharing the game on social media to get the word out. We know there are more hotel managers out there somewhere! If you haven't joined yet, consider hopping into our Discord channel to chat and stay updated. And don't forget to wishlist the game on Steam!