Everyone is having fun now, enjoying their holidays, but I'am sitting and keep on working with the Spacegeon.
This week was a hard one, but rich in new achievements and results. The game's Steam page has been finally published! But, unfortunately, I had to change the release date from 13 of January to 7 of February, cause on the current state game is not ready to be released even in the Steam's early access.
Last week was held undertwo flags - the development of a mechanic and the addition of new / redrawing of old content. The next week, again, despite the holidays, is likely to be held under the flag of adding content, because mechanically, the game has almost taken its form.
Adding new content (it"s drawing) made possible due to the fact that I bought Aseprite on Steam. I don't know for what reason, but only with this program I"ve finally started to draw pixelart and have already made several animations :D
You can always go to the Trello to check out what I've done in the last week, so now I'm going to focus on show you the created content, instead of talking about game mechanics.
1. I've made much to complicate the current game's combat system :
added scatter and its dependence on the hero's dexterity level;

added requirements so any gun can be picked up not by any character;

now there are different types of ammo, in the game (from casual to fire ones);

added 3 new hero's classes, which are differ between each other by the special ability and type of ammonative for the class;

added alternate fire for some types of guns, which may or may not have the cool-down time.
2. The Content:
A minigun gun is drawn, animated and put into the game.

Mingun in all its glory
shotgun is drawn, animated and put into the game.

Animating a shotgun I wanted to add a shot of cartridges
SMG id drawn, animated and introduced into the game.

SMG has the simplest type of animation for now,
perhaps later I will add the shutter movement and shooting cartridges
A pistol is drawn, animated and put into the game.

Just a pistol
Drawn, animated and put into use instead of doors - teleport. Just like a door, it may or may not require a key. Dangling strip ontheGIFis akeychain.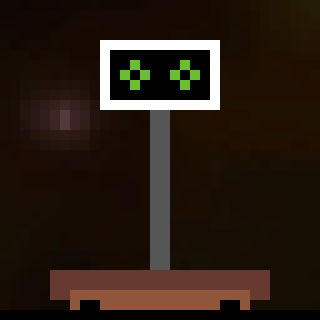 I wanted to make the teleport as cute as possible (in my case)
And here is the video, where I show how these animated cuties look like in the game's test environment:
Next week I work on armor (draw, figure out how to display), traps (come up with different types, animate), and various items that can be used (I need to design the appearance and mechanics).
That's all. Happy holidays to all and until the next week!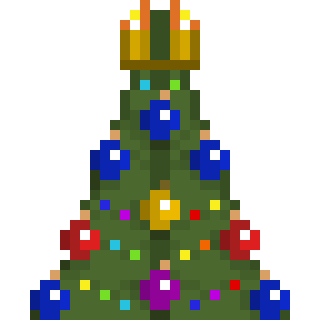 Bonus - The PixelArt Christmas Tree:)