In the last two weeks I've done a huge work on evolving and polishing the SpaceGeon game. In most I was busy making it look more like a game and not just a small demo. After alpha was ready I've made an early acces page in Steam. The game build has passed the verification, though the page has not. I hope, that after my resubmission everything would be OK.
Unfortunately, cause of the hot development period I can't remeber now all the small things I've done in these two weeks. To avoid such unfotunates in the future, I've created the public board on Trello. There you can watch for the game's growth and what exactly am I doing right now.
So, this is the list, what has been done in the last two weeks:
1. A new enemy character is drawn and animated — cybernetic rat, which shoots from it's tail.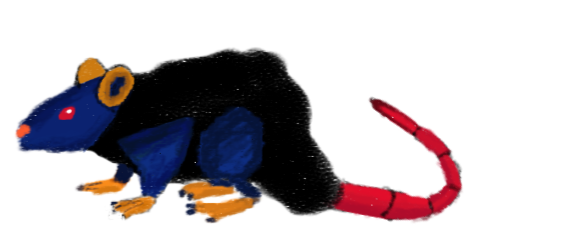 My dangerous cybernetic rat (when downsized, it looks much more interesting)
2. Sound and musical accompaniment has been reworked - now the shots are adequately processed and the sound is not late; music plays on the menu, as in the game itself. A feature is implemented in the gameplay: the closer the enemy, the louder the battle melody plays, in the "peace" time the ambient melody plays, which creates an atmosphere of cold and loneliness.
3. Implemented control over the volume of sounds and music in the game.
4. Implemented the ability to select the resolution in which the game works, as well as the choice of windowed or full-screen display.
5. The current game mode is called "Endless Mode", and it is an endlessly connected chain of rooms. Each room has from 5 to 15 enemy NPCs - depending on the room number (the further you go, the more enemies will appear). Enemies evolve with each new level - they become stronger. At the moment, only doors are present as interactive objects; with the further game development, new objects will be added.
6. Coins are introduced into the game - the local currency. Coins drop from the bodies of defeated enemies. They cannot be used yet, but in the next build I will fix it.
7. An additional effect of the damage "sense" was introduced. In version alpha.0.0 the damage was not always evident and one could die just not noticing how his health level has dropped to zero.
8. Finally, a store room was created.
9. Implemented a system of active and passive items that can be found or bought in the store.
10. Implemented a passive item - a spinning club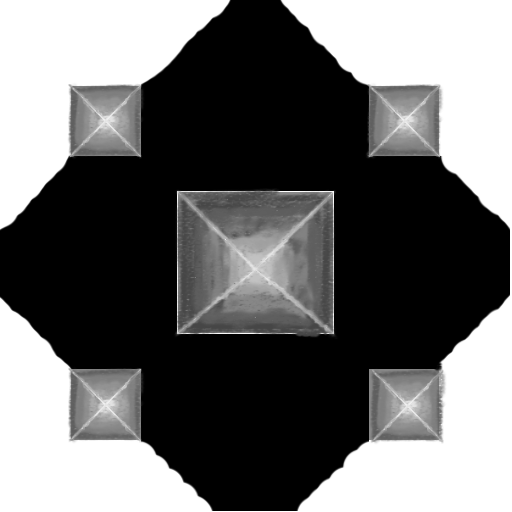 Spinnig club
11. An event system has been implemented - now, when taking damage, leveling up, or dying, a line with an explanation is displayed above the character, or NPC.
Also I have now an alpha version trailer:
Thank you for your attention, and see you on the next week!
P.S. Also you can support me on Patreon