Joint space program
Our most iconic spaceship - the Rusatom-Antonoff K37-TNTRL - is a product of joint-venture between Ukrainian and Russian companies. It makes me uneasy in times like this, but I won't be changing that. Peace will come, and in times of peace there will be rebuilding of the economy, and eventually new friendships and a new space program. I'm leaving that in as a symbol of hope.

The Progress in Numbers
2022 is a wild ride, but we managed to get some progress in.
We fixed 86 bugs, polished up 56 aspects of the game and added 27 new features.
All these changes were released in 110 experimental versions (average of 1.9 per day), and 11 of them were promoted to a stable release (averaging a stable update every 5 days).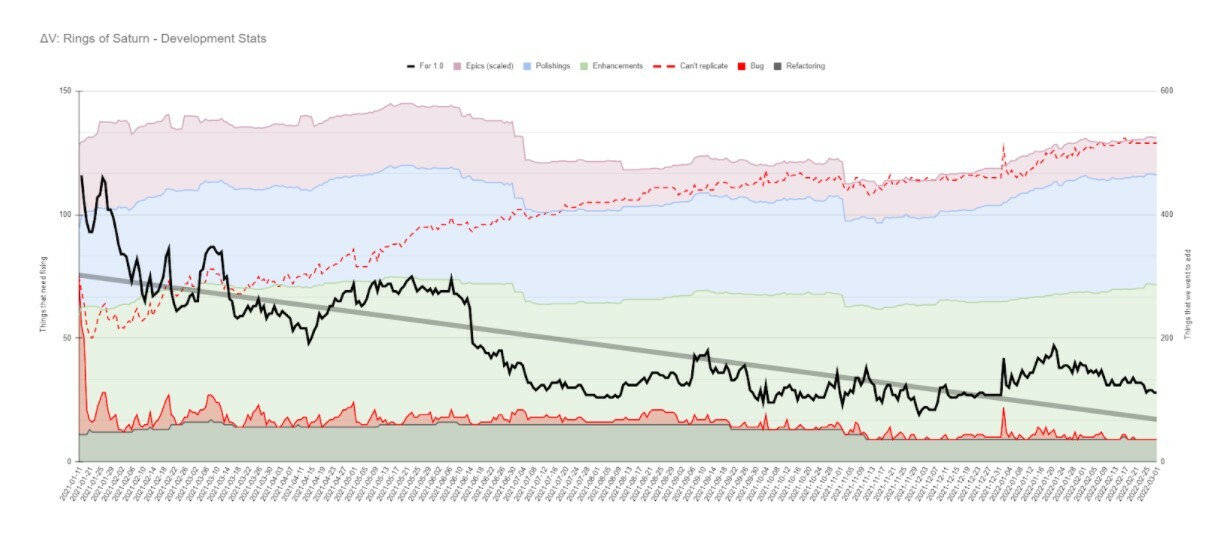 Notable changes
New ways to interact with pirates, including dialogue during combat, ways to de-escalate hostilities, business dealings and some quests you can perform for them.
A new soundtrack.
Performance enhancements for multi-core systems and AMD graphics cards make the game run much smoother when other ships are around.
User manuals that explain the function of your hardware in-game make it easier for new players to understand the equipment they buy.
The ability to choose seed for your new game and re-roll your starting ship, combined with starting at Enceladus, allows you to experience different crew stories and different events if you opt to re-play the game.
A streaming friendly mode and streaming assets in our free DLC, should you like to stream your exploits.
The storyteller module is now more aware of the events occurring around you and will deliver a more engaging experience.
Numerous adjustments and additions to quest dialogues, allow you to finish or experience the quest differently if the circumstances are right.
Language support
Thanks to the community efforts we managed to add Dutch language support this year. Here are our current language support stats: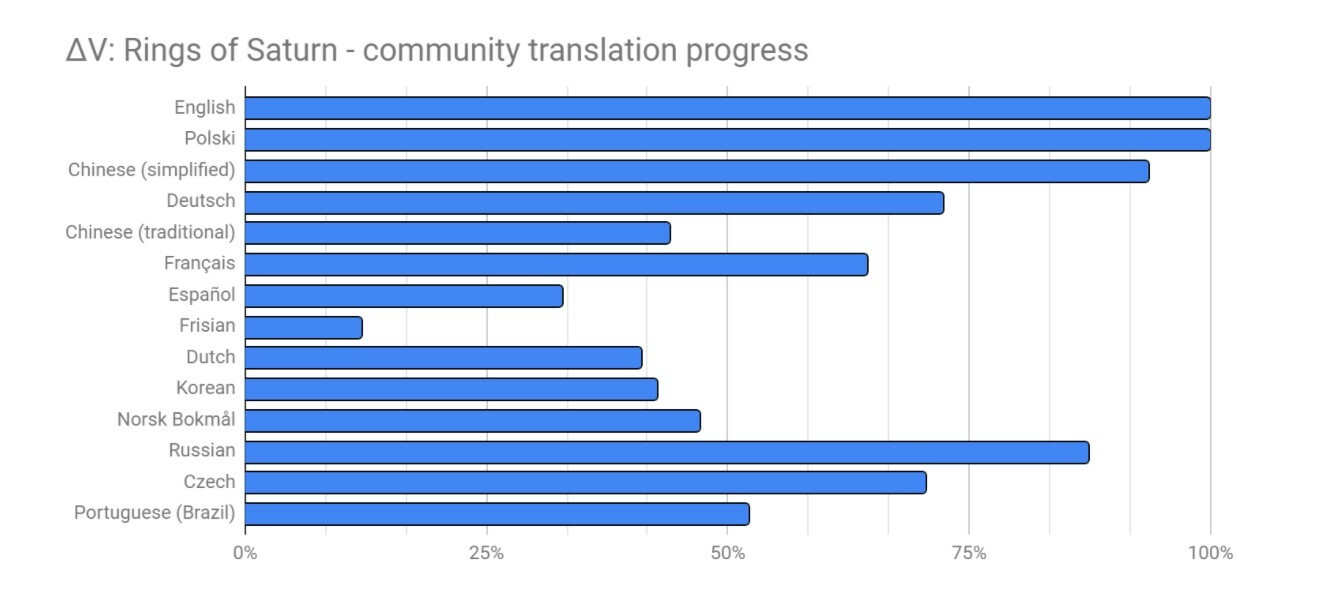 Peek behind the Scenes
Most of the concept work starts with a doodle on paper. Here is a sneak peek into what's on the drawing board for the near future.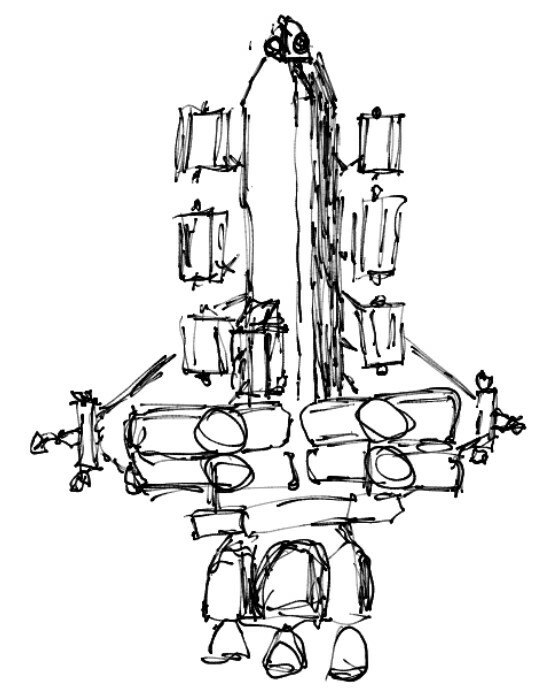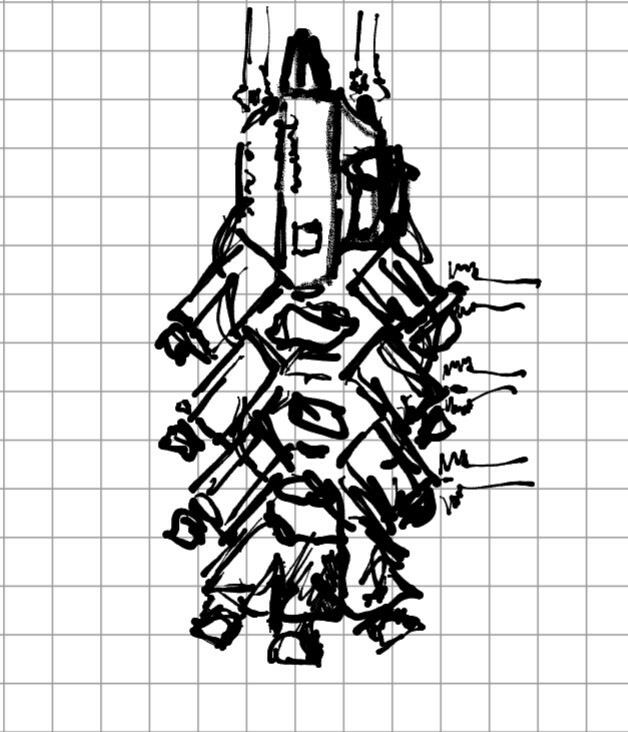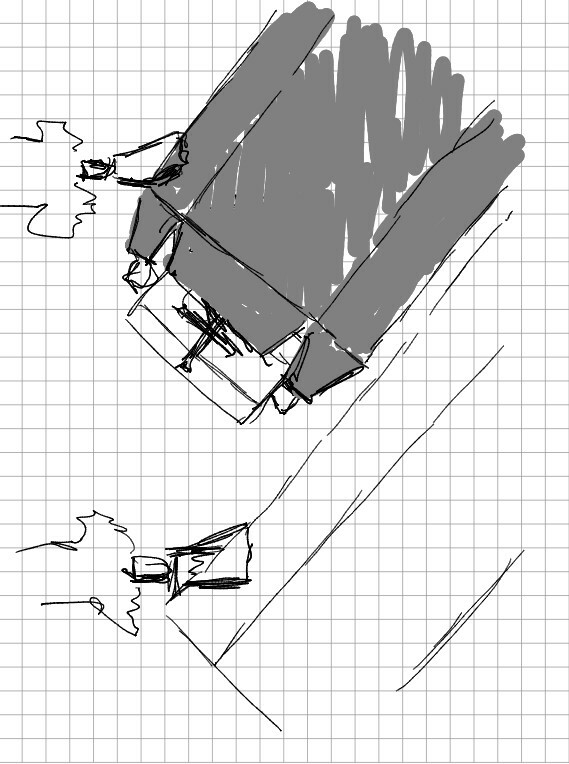 Upcoming Sale
I'd like to take this opportunity to give you a heads-up on an upcoming sale. I really hate when I get a game and it gets a sale the next day, so I'm going to give you a heads-up: ΔV: Rings of Saturn will be on sale soon. If you think about buying it now, play the demo instead, and transfer your save once the sale starts.
If you, however, opt to buy the game at full price, it will be greatly appreciated, and all the extra funding goes towards developing it even more.

Remember to pick up our free DLC with supplementary material!