First of all, we wanted to announce that our 'Pajama Party' initiative on Twitter has ended with a total of 109 hashtags shared! Meaning that our goal of 100 has been reached! And you know what that means... The pajama character sprites are officially a go and will be included in the full version of the game! (This also means more work for Nayru, but she's still happy to make SoulSet a better experience.)

A big thank you to everyone who had participated in the event!

Now, without further ado - it's been a busy month for us, just like any other before it, and we're happy to share some more content with you again.

In terms of writing, here's SoulSet updated script progress:
- Marco's Bad Route and its variations: 95% done, at 16k words.
- Yvonne's Bad Route and its variations: 90% done, at 15k words.
- Apris' Bad Route and its variations: 30% done, at 8k words.
- Shira's Bad Route and its variations: 30% done, at 9k words.
- Shirr's Bad Route and its variations: 30% done, at 8k words.

Total word count for all routes so far: 56k words.

Nayru's been also working on more character sprites in the meantime. We have a bathhouse and some promises to keep, so there's work to be done!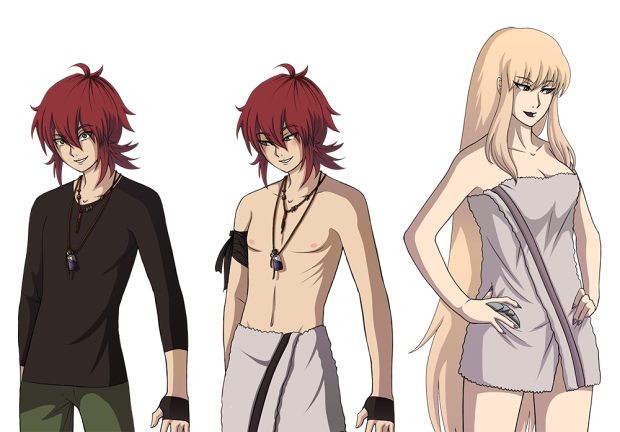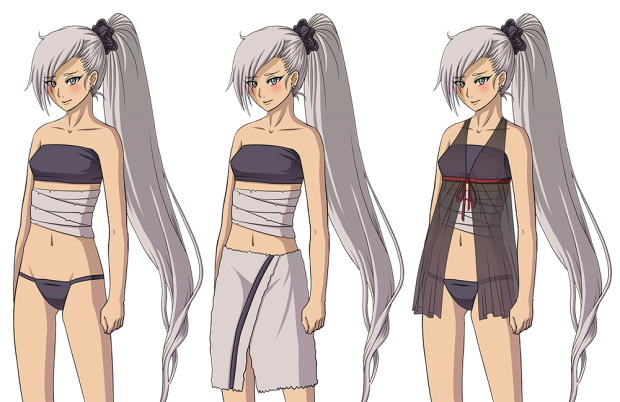 Meanwhile, Mori's been continuing work on the backgrounds. Again, we wouldn't want to spoil much, but here's one we thought we could share.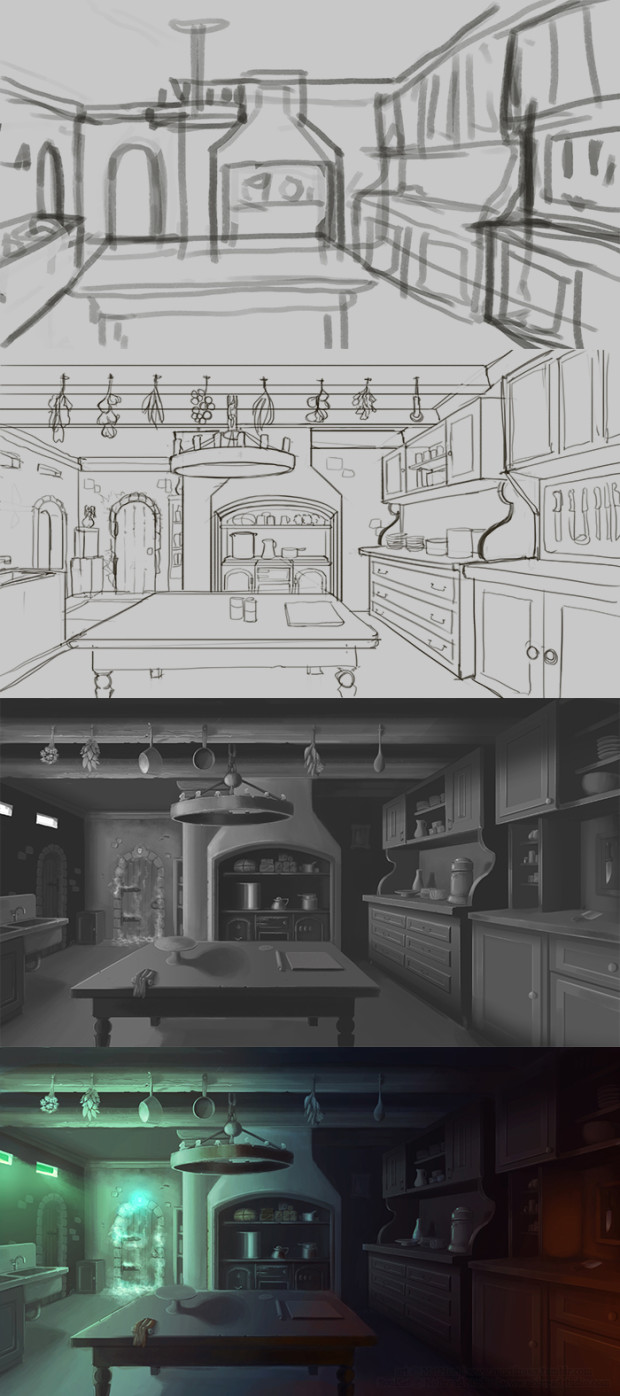 So, wait... The cast won't starve? Or will they? And more importantly, who will make the tastiest meals?!

Oh, and before we forget, we also have two more goodies to share! It came to Nayru's attention that she's been seeing cat keyhole lingerie everywhere on the Internet lately (what kind of websites she's been visiting, it's a mystery), and all in all, the theme somehow turned into a birthday competition between Mori and her.

So, here's Mori's gift to Nayru: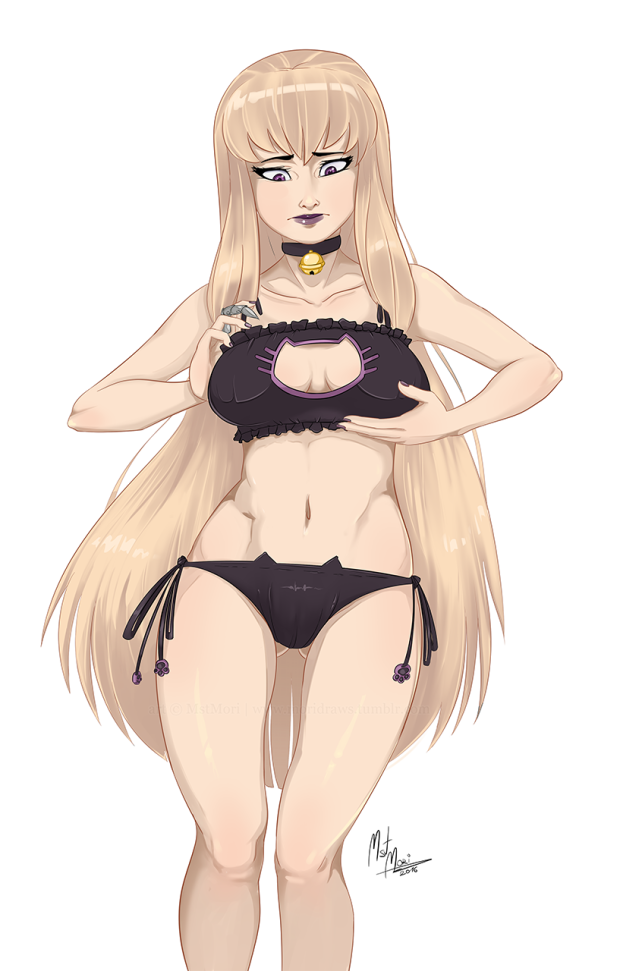 And Nayru's gift to Mori: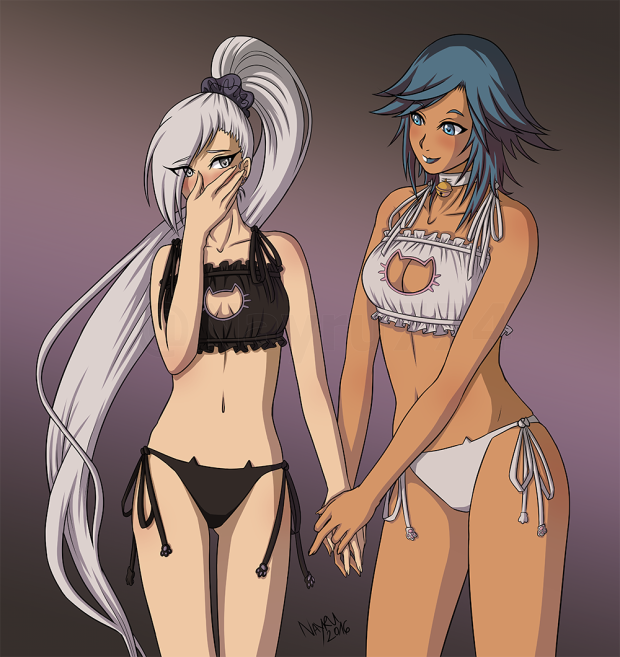 We hope it's eye candy enough. ;)

See you next month!