New trailer "Recruiter" is released and includes the scenes of the 'Life on Ship' part of S.O.S. game with a bit of the first mission's gameplay and also some hints on the lore.
We are proud to announce a brand new build is released! This latest version of October 2020 includes major changes that we have been working on for the last summer. If you're eager to see it right now — you can watch a 10-min gameplay video on our YouTube channel. Don't forget to like and subscribe then!

For those who prefer to read first here is a review of major improvements and changes.
First and foremost, the visuals have been improved dramatically since the previous demo. Now the game looks more appealing with its own distinctive style.
Then come improvements in UI:
Health bars are larger with more visible contrasting against a common background;
Removed non-functional abilities and skills (used as placeholders);
Functional abilities are activated by SECOND click (or double click) in order to avoid misclicks;
New icons, in our opinion, are more intuitive to understand. Let us know if they are not.
Added predicting lines coming from point of potential movement as a new visual element. So players can see the available targets for shooting or throwing a grenade if they move to that point.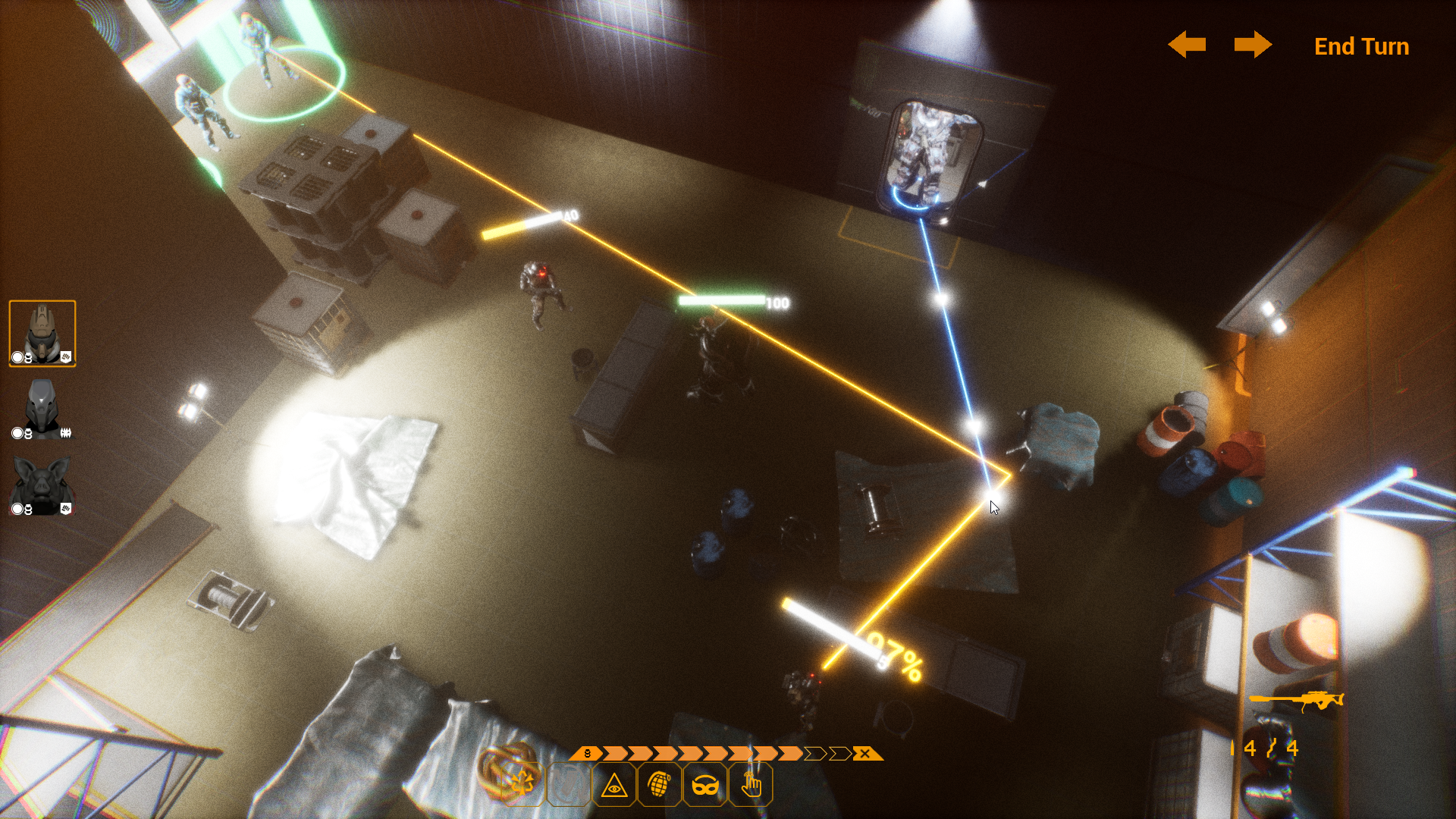 Next, 'Life on Ship' part of gameplay has been reworked completely. Now it feels like being on a real spaceship instead of a base.
Resource and squad management has got its own separate screen evolved from the UI window. In future, we will integrate a diegetic interface on screens, panels and other interactive objects.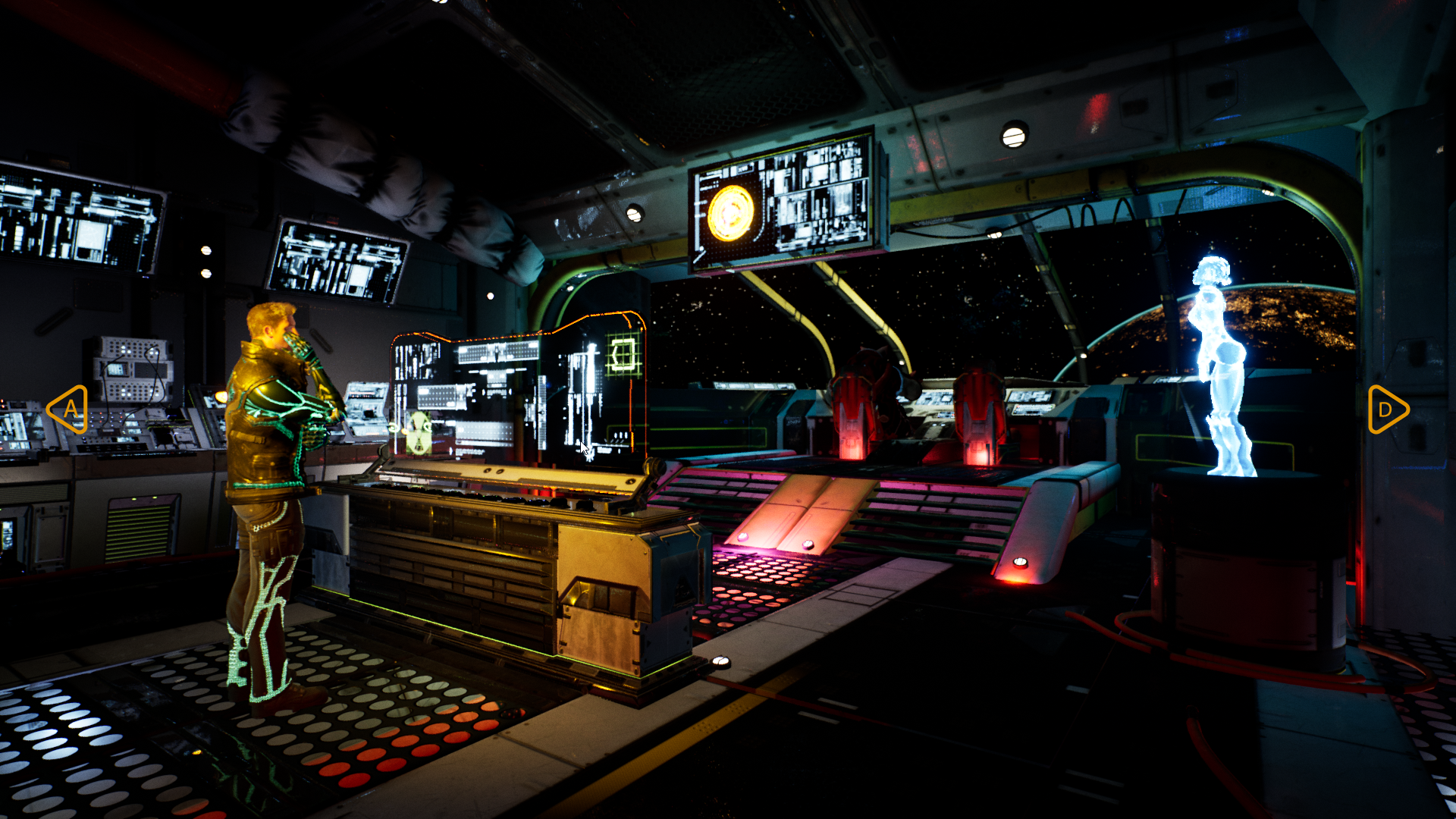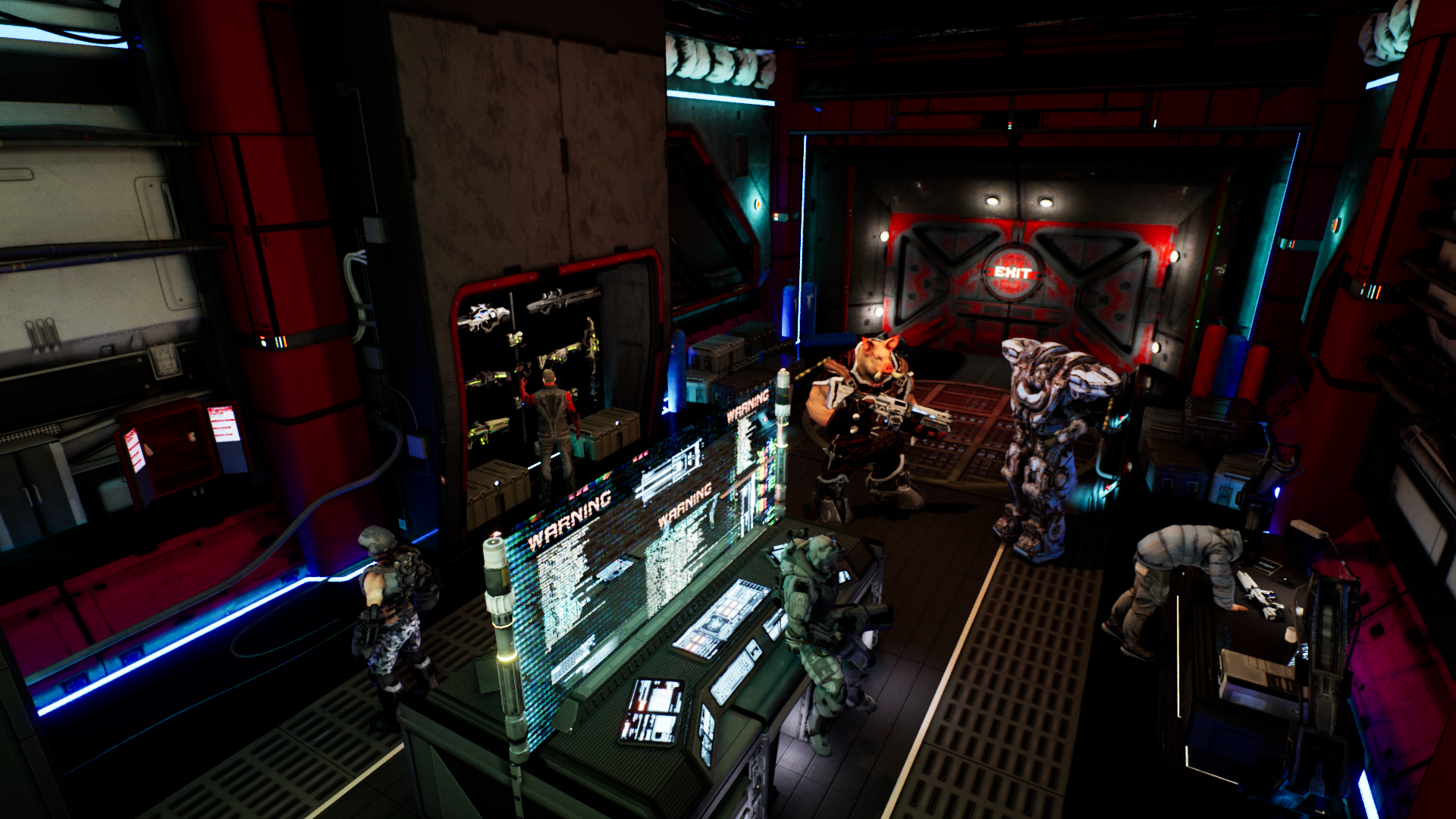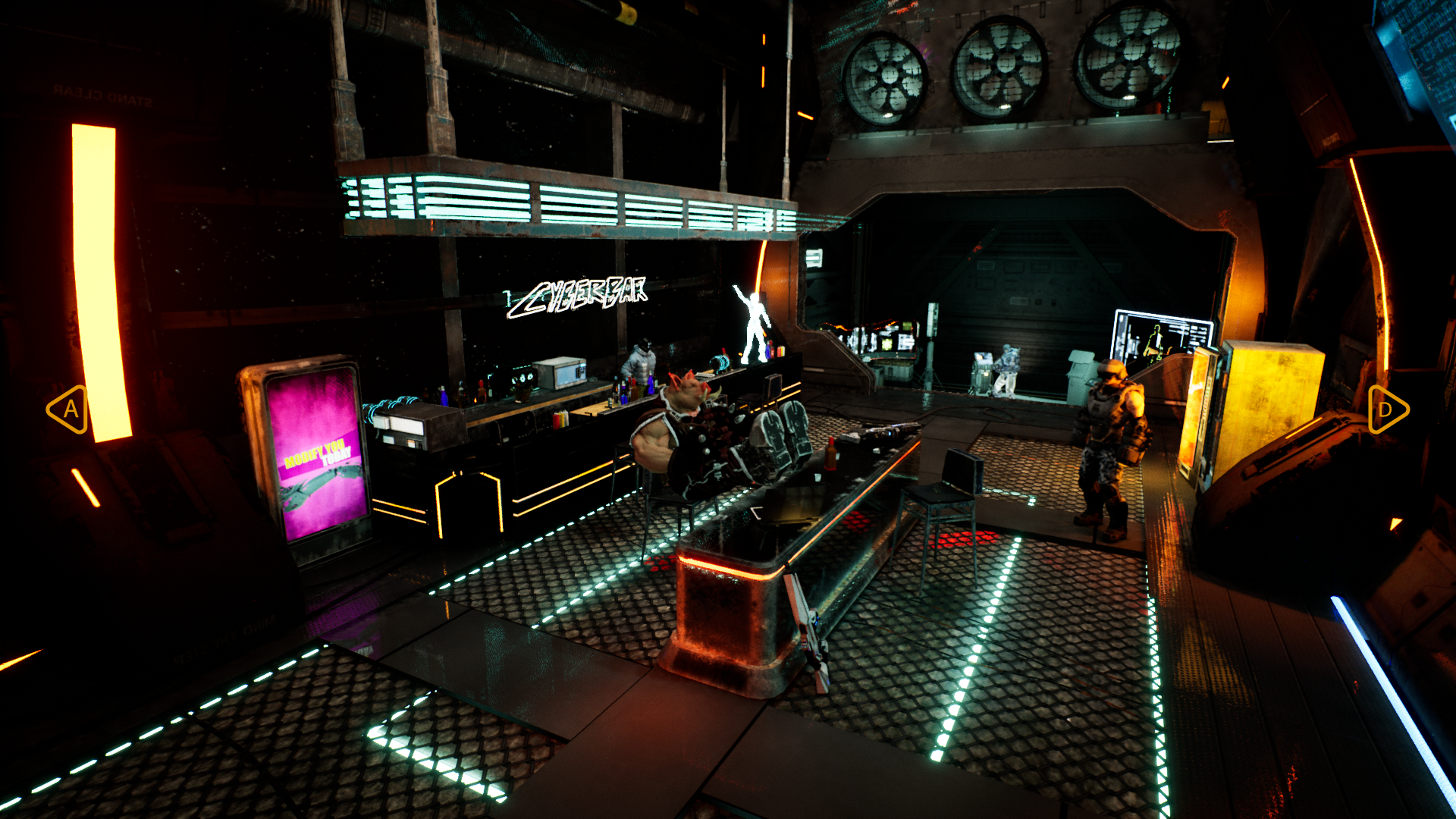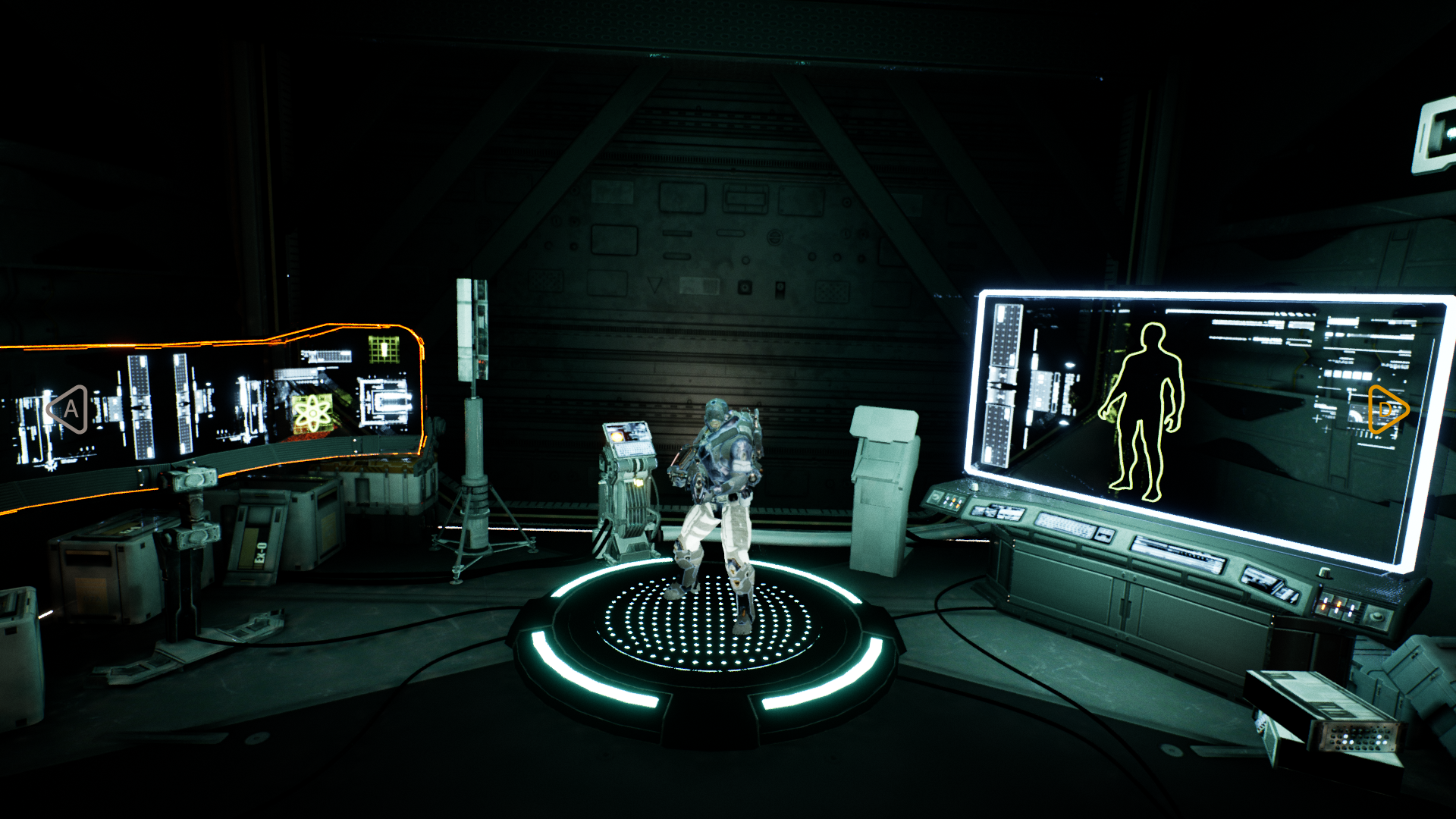 Also, the follower system changed significantly. Now team members and following HNPC (hostage NPC) keep a triangular formation when reaching a destination point.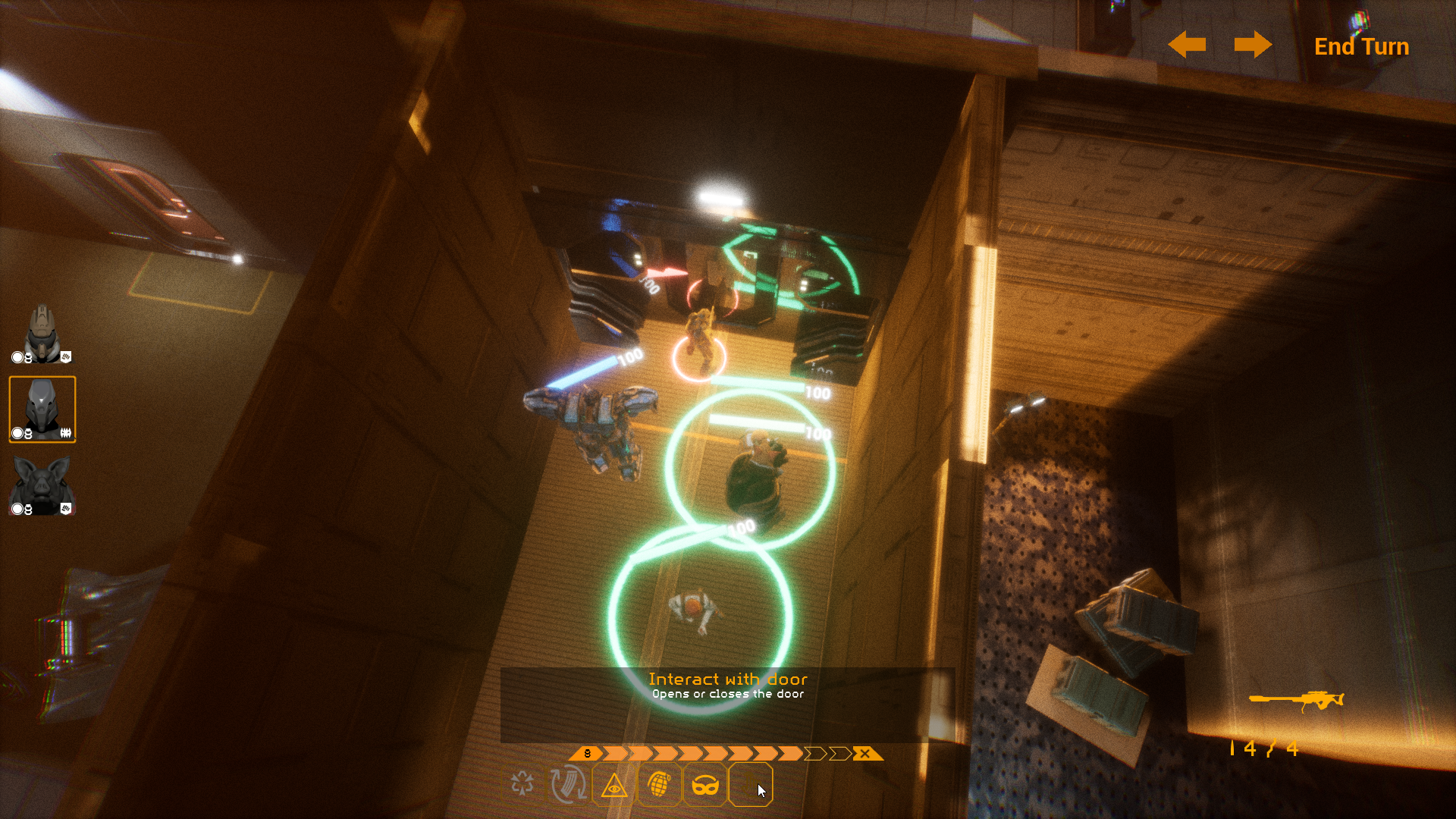 Other changes include:
Added cut scenes (try to find them)
Added VFX of shooting and explosions
Player's squad can be damaged
Fixed the bug with soldiers running to the center of the map
The victory condition is now easier — to rescue all the hostages and to escort them to the evac zone
Temporarily removed elements require interaction through inventory as there are no changes
These and other changes not mentioned above you can see in the new gameplay video made by the CEO of Rummy Games in the middle of the night. You better watch as it would be a great pleasure for him!
Finally, things that we are currently working on:
Tile movement system
Covering behind walls and objects
Interactions with HNPC: healing, escorting, covering from fire and other threats
Variety of completing each mission depending on squad's setup, playing style and surroundings (i.e. break walls, search for secret passages)
Types of enemies
Burning, poisoning, bleeding and panic states affecting characters stats
Improving light, color, blur and other VFX
Narrative part of the game
Thank you for reading to the end!
Follow us in social media and other platforms:
Steam, Twitter, FB, VK, YouTube, Medium, Reddit, itch.io, GameJolt and StopGame.ru.
Also, visit our website and subscribe for news and updates.
Don't forget to check out our Steam page and add the game to your wishlist!