That wasn't too long now was it? Another Friday, another Something's Brewing! We have decided to slowly shape up our weekly posts, hopefully focusing on one major subject at a time, still keeping the 3/1 format for our questions (3 on Ale Abbey, 1 on brewing).
Today we go through Monastery rooms and lagering!
If you have any questions about Ale Abbey (or brewing!), let us have it in the comments below!
Without further ado...


-- What types of rooms can one build in Ale Abbey?
Oh we've got quite a variety of rooms! First of all, we make a clear distinction between above and below ground level rooms. Above ground one could build living quarters (Dormitories and Refectories), production related rooms (Libraries and Breweries) and other more general purpose rooms (Teaching Class, the Abbot's Office, and storage). Below ground level, the only available type of room will be the Cellar. After reaching a certain depth (through upgrading/expanding the Monastery), the player will also be able to build Cold Cellars for lagering beer.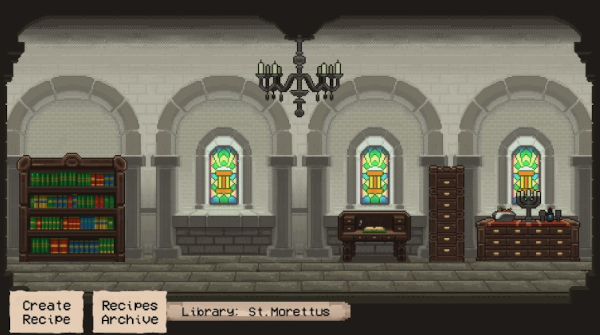 -- There are cellars in your screenshots! What happens in the Cellars of a Monastery?
Cellars are not only where the ale is stored, but also where the magic of Aging and Lagering happens. Strong ales will need to mature in the barrels for a certain amount of time in order to reach their full potential and earn even greater popularity. Some beer styles (the low-fermented lagers), will definitely need to spend some weeks stored in the coldest (aka deepest) Cellars, in order to achieve their highest quality. It goes without saying, some monks will have to take care of the Cellars, usually chasing mice but more often than not "tasting" the beer... nasty job, but someone has to do it!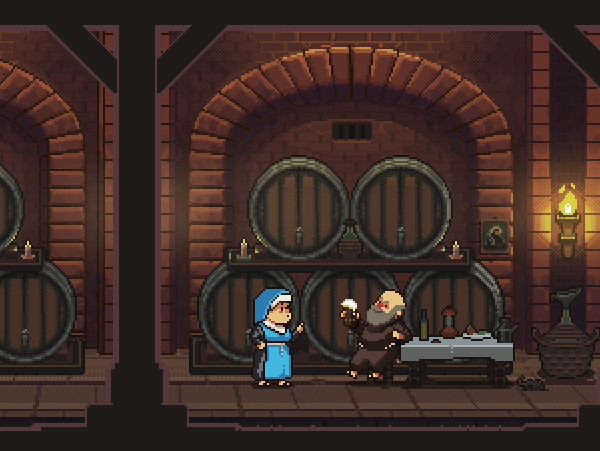 -- So, what other types of beer will players be able to produce in-game?
Well, as of now there's around 20-30 styles of beer that can be brewed in-game. Although the number of styles alone in the real world is far higher, we decided to cover most of the European classics, from lagers to dubbels, from bohemian pils to scotch ales, and - at the cost of some historical accuracy - we also included some modern styles, like IPAs or Italian Grape Ales. There should really be enough for everyone!

-- In homebrewing, why would one lager today?
Why wouldn't they!? At some point, after continuously adding to a recipe, you realize the beauty of simplicity; less is more. You can sit on a bench on the eastern shores of Tegernsee, sipping a Bavarian Helles, wondering how can one even make something that clean, simple, and perfect... You find yourself back home, struggling to figure out how to ferment in lower temps (12-14ºC), using 1-2 malts, 1-2 hops max, and some lager yeast. And then you go through figuring out how to lager it for 6-7 weeks at around 0ºC... If you respected the process, the resulting lager will be reward enough, but going though the steps is definitely the beginning of something ground breaking for you as a homebrewer!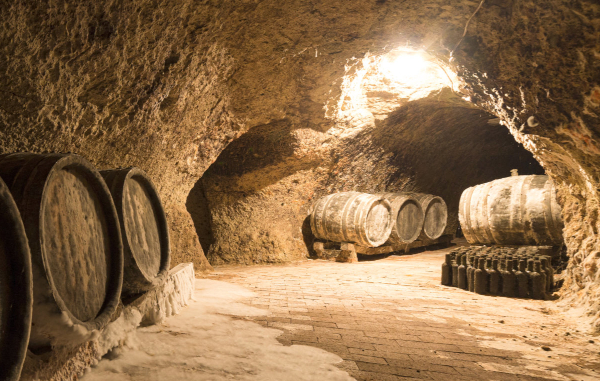 Thanks for your time and see you all next Friday!
-- Hammer & Ravens
You want to know more about Ale Abbey? Don't forget to follow us on: