This will be a pretty short post, and nothing groundbreaking. Just announcing a couple of quick social media updates, with relevant links. I'll keep this updated if I add anything more.
A lot of people seem to be interested in Midnight Animal and its development, and I needed somewhere to put my thoughts online while keeping track of them over a long period of time, so I decided to create an official development blog where anyone interested can get more consistent updates on the progress of the game, as well as some more personal and technical details regarding myself and the game.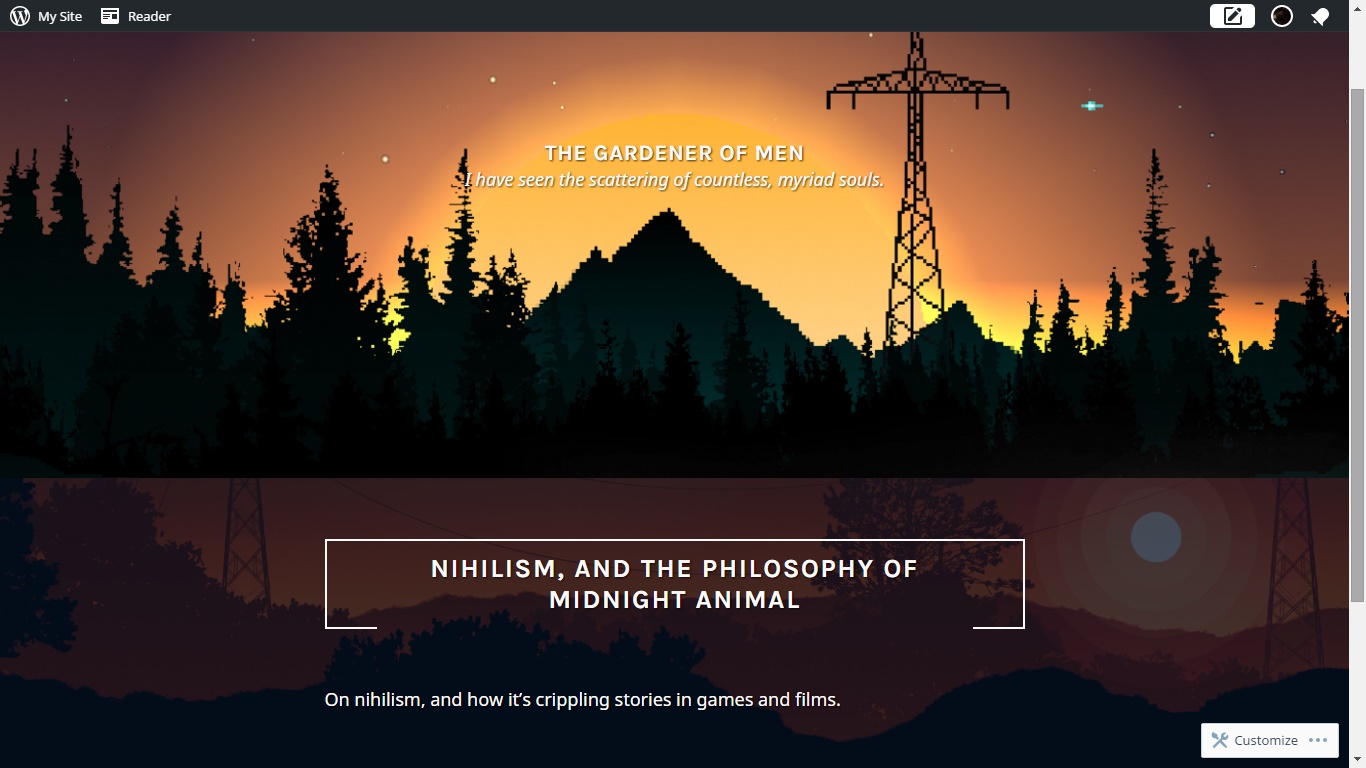 After some long deliberation, I've decided to create a Facebook page for those who use Facebook on any kind of consistent basis. I decided I use Facebook too much for my own good anyways, so I might as well put it to some good use. I doubt many will use this at all, but for those who do, it's here, and like the devblog, I'll be updating it consistently, with everything from links to other stuff I post either on Reddit or in my blog to new screenshots, videos and perhaps even gifs (when I figure out how to actually do this in a way that doesn't destroy my computer). Updates will be pretty much daily, and there'll probably be some stuff on there that I wouldn't post elsewhere (both because I deem them not really sufficient for warranting an entire post, and also to have some kind of drawing point so people have an incentive to check it every once in a while). I've added a personal message feature, so if you ever have any very specific questions regarding anything in the game, or need some kind of technical advice regarding modding HM in general, you can now message me and expect a pretty quick reply. If for whatever reason I don't reply within a day, assume I didn't get your message, and you can try messaging me on my personal Facebook, or through Steam.