Our last months has been full of private matters that we've had to deal with, so we've not been able to work as much as we wanted with Skylimit Tycoon, but we will reveal some highlights.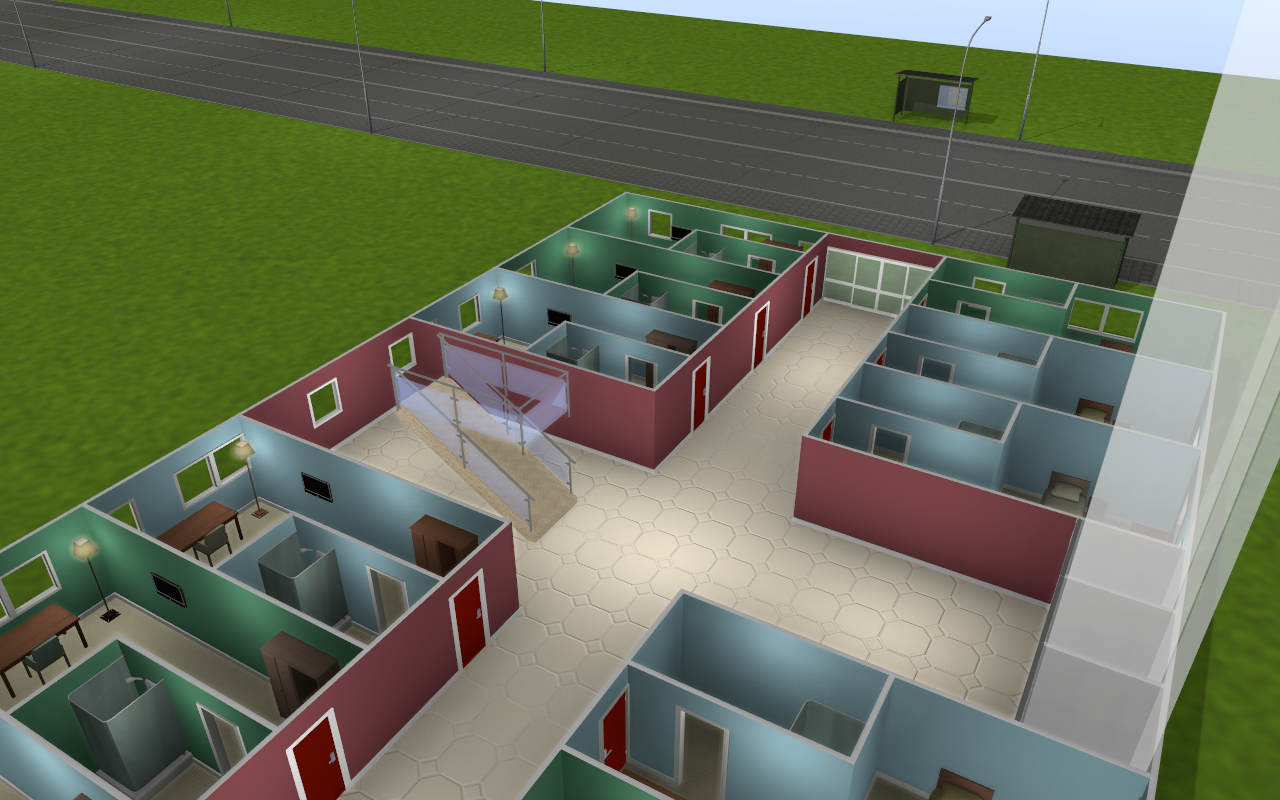 Redesign of the graphics engine
We have been doing a lot of refactor when it comes to the graphics engine. Some performance issues when building large buildings forced us to redesign how events are handled in the game. There are still some things to complete before we can move on with other tasks.
AI
Another focus has been AI, and implement population behaviours such as wake up, eat breakfast, go to work, eat lunch, do some shopping before returning home, etc. We have an algorithm working that let people eat and go home etc, but we need to extend it with much more options that are based on what each person would like to do. The AI is written in JavaScript with callbacks to the game engine, so it will be possible to do some modding of when we release modding support.
GUI
We're planning to add some symbols that describe where a person may enter, exit or enter and exit a door, escalator, elevator, etc when you place the item to help you see where people will walk. What do you think of the following symbols?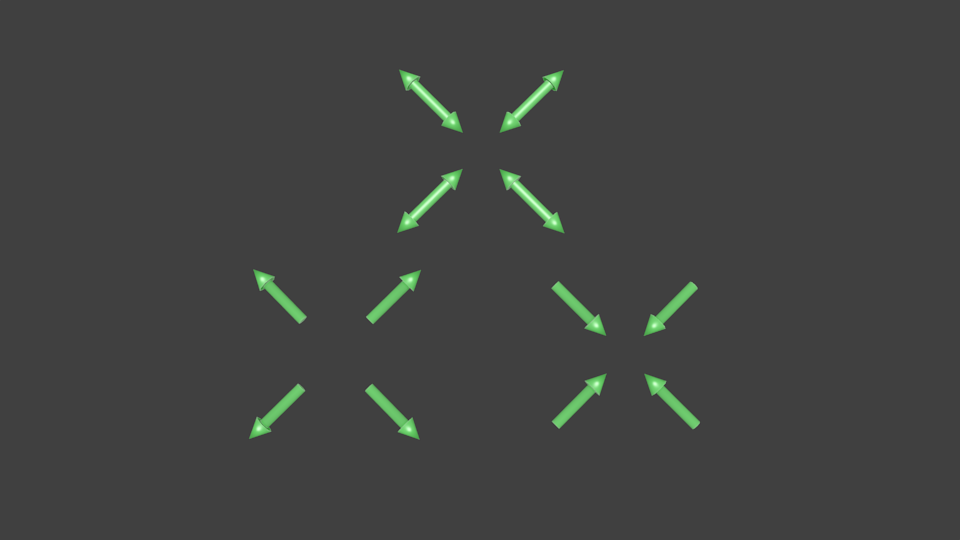 Models
We've been making some models as well.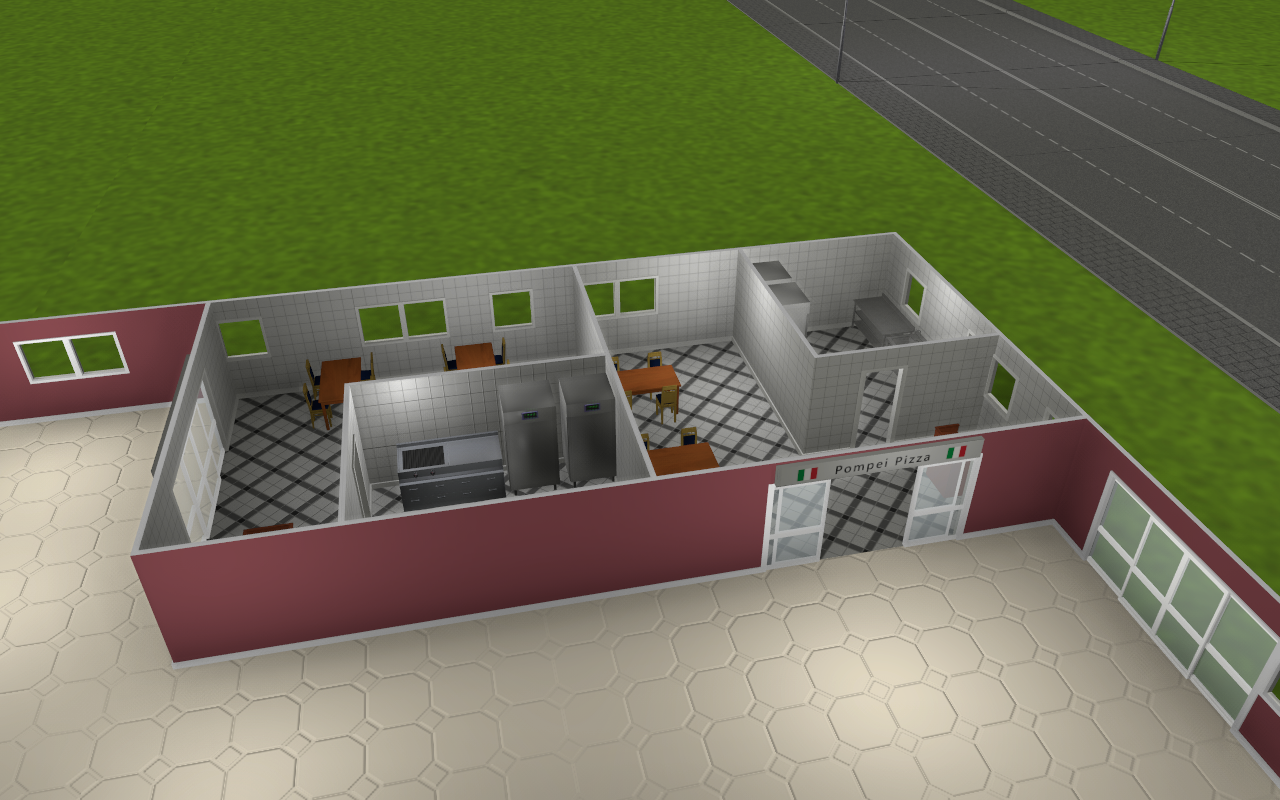 Industrial kitchen counters, that will be used for restaurants and fast food diners
More office furniture
Fancy stairs with glass railings as you can see in the top picture.
A new escalator (still need to fix the animation before we add it to the game)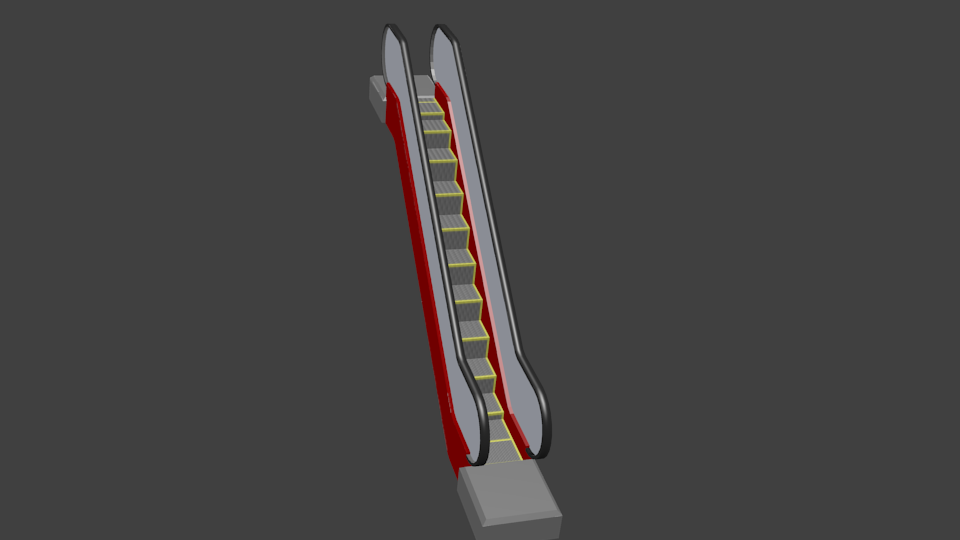 We have also been working with some animations for people, but that is nothing that we will be able to show for a while.
Hope to see you in a couple of weeks again!