It's time for another update of the development progress of Skylimit Tycoon.
Entrances
We've previously been testing the game with a hard coded entrance that's being used by people to enter the building, but we have now added support to build the entrance. There will be different types of entrances that will be unlocked during game play when you achieve goals. You may build as many entrances as you like to your building.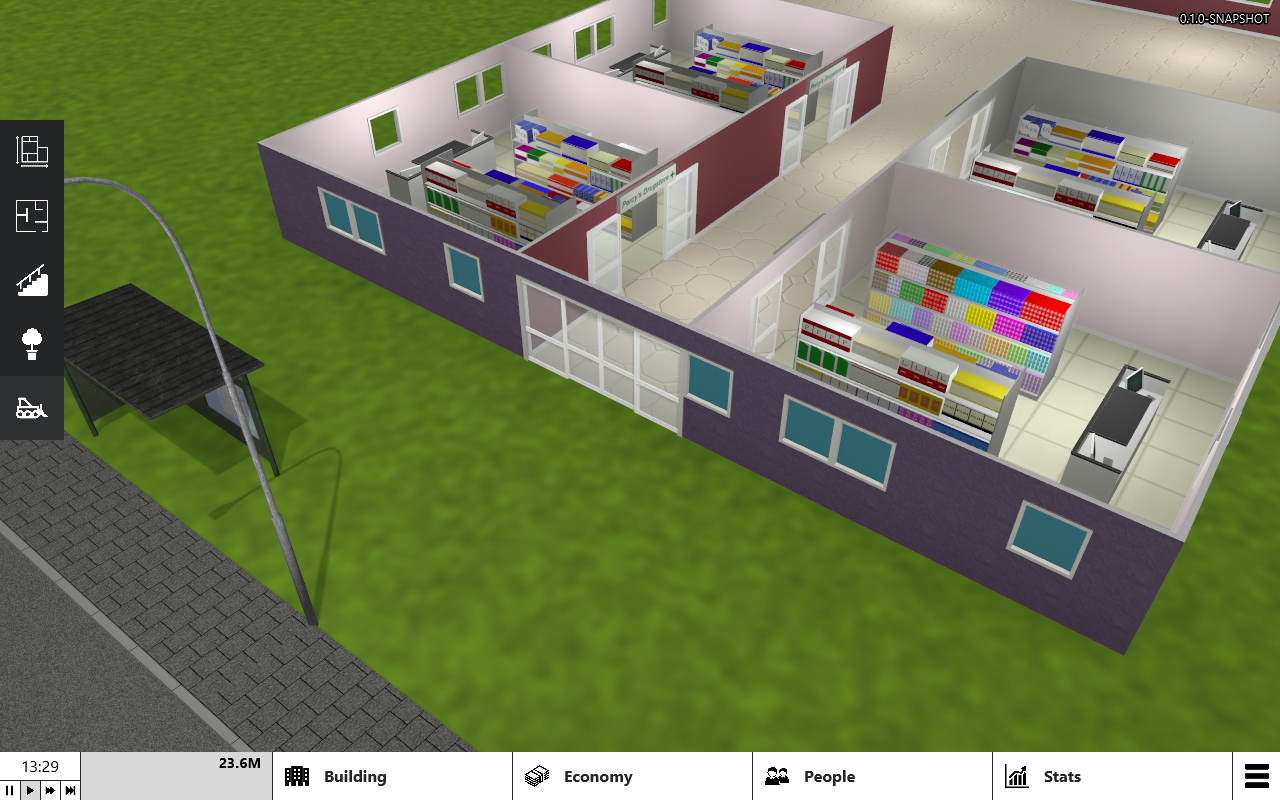 Outdoor items
You may already have seen that we have some outdoor items in our screenshots of Skylimit Tycoon, but previous items has been tied to the map. The new thing is that you're able to place new type of outdoor items such as stone flags, etc.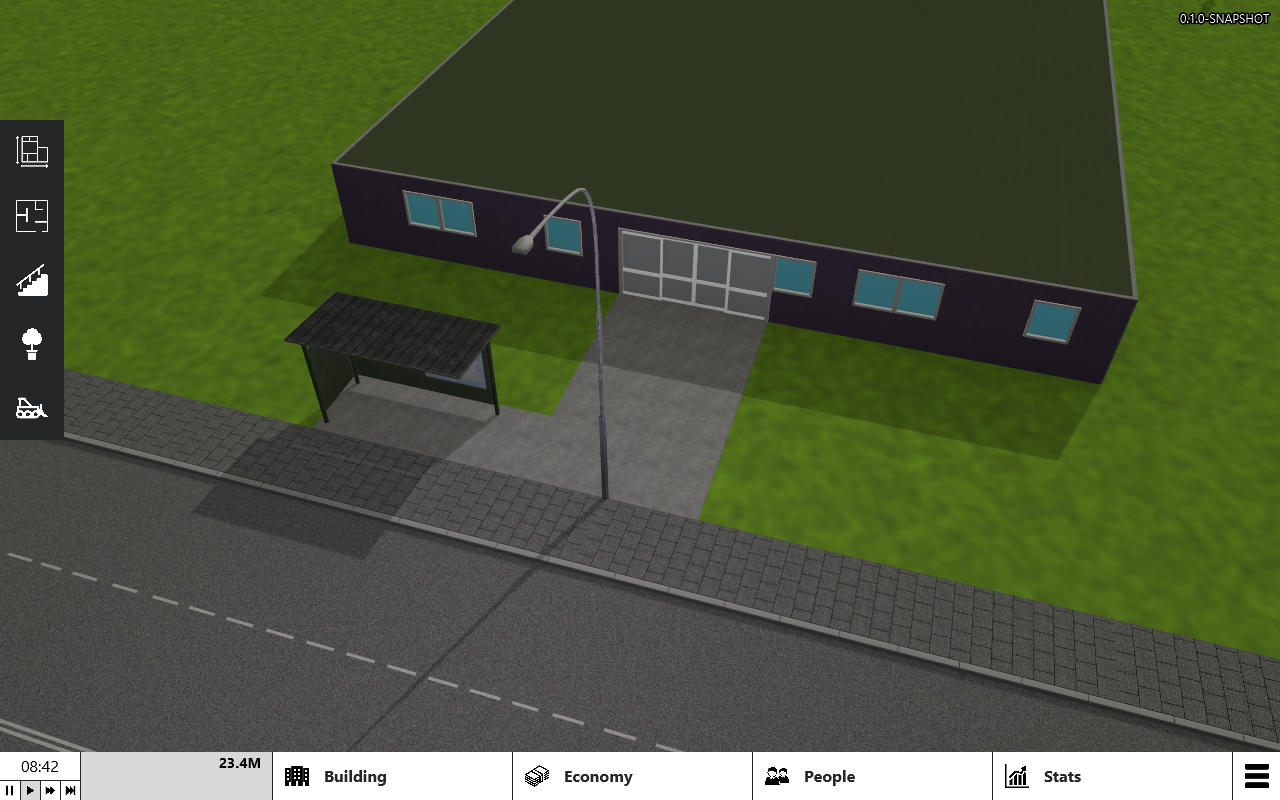 Progress bar when building rooms
We've added a progress bar when constructing rooms, so you may see the construction progress without selecting the room. The progress bar is only visible for the floor you currently are looking at.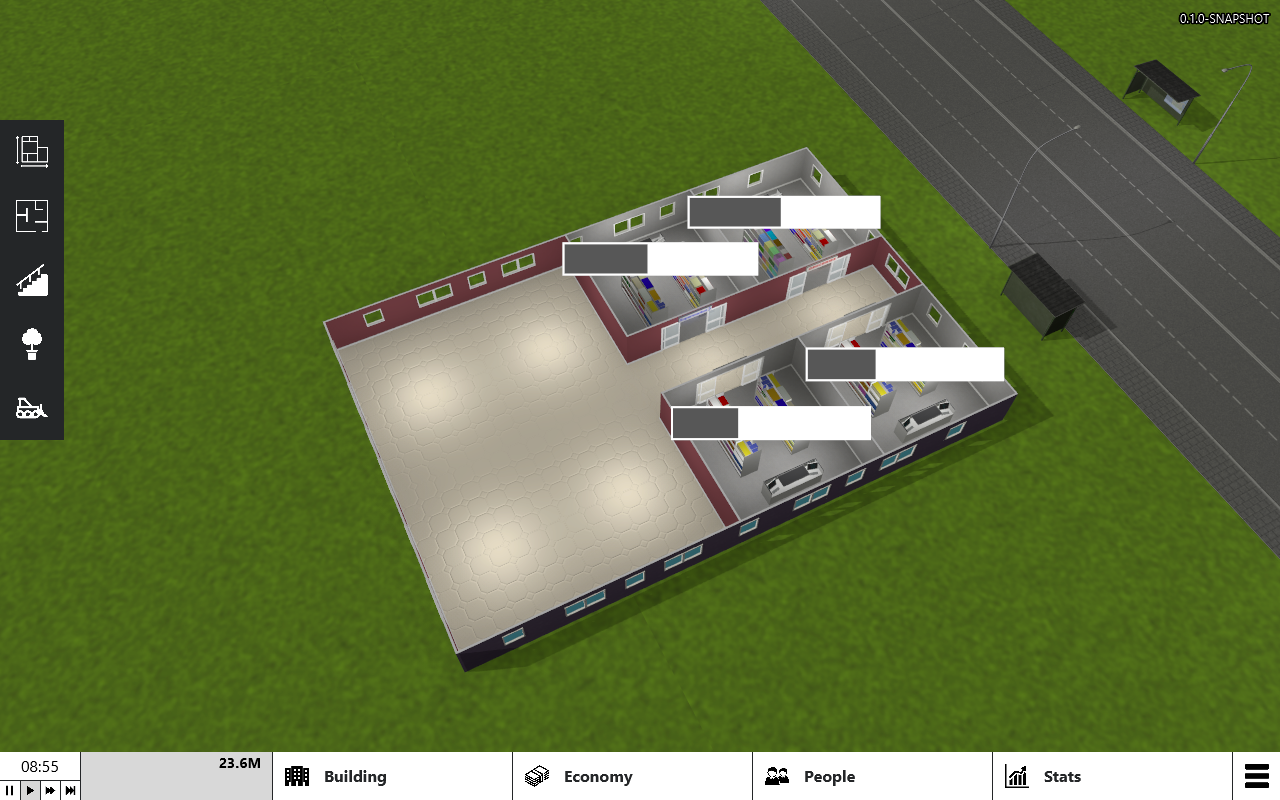 Apartments - buy or rent
We have implemented and started to tweak the world economy when it comes to what people earn and how much that may spend on an apartment. It's now possible to select if the apartment should be sold or rented by selecting the specific room. You should be able to select a price by your own choice in the future. Another feature that is related to the world economy and population is that people are going home (leave the map) if they not live in an apartment or sleep in a hotel.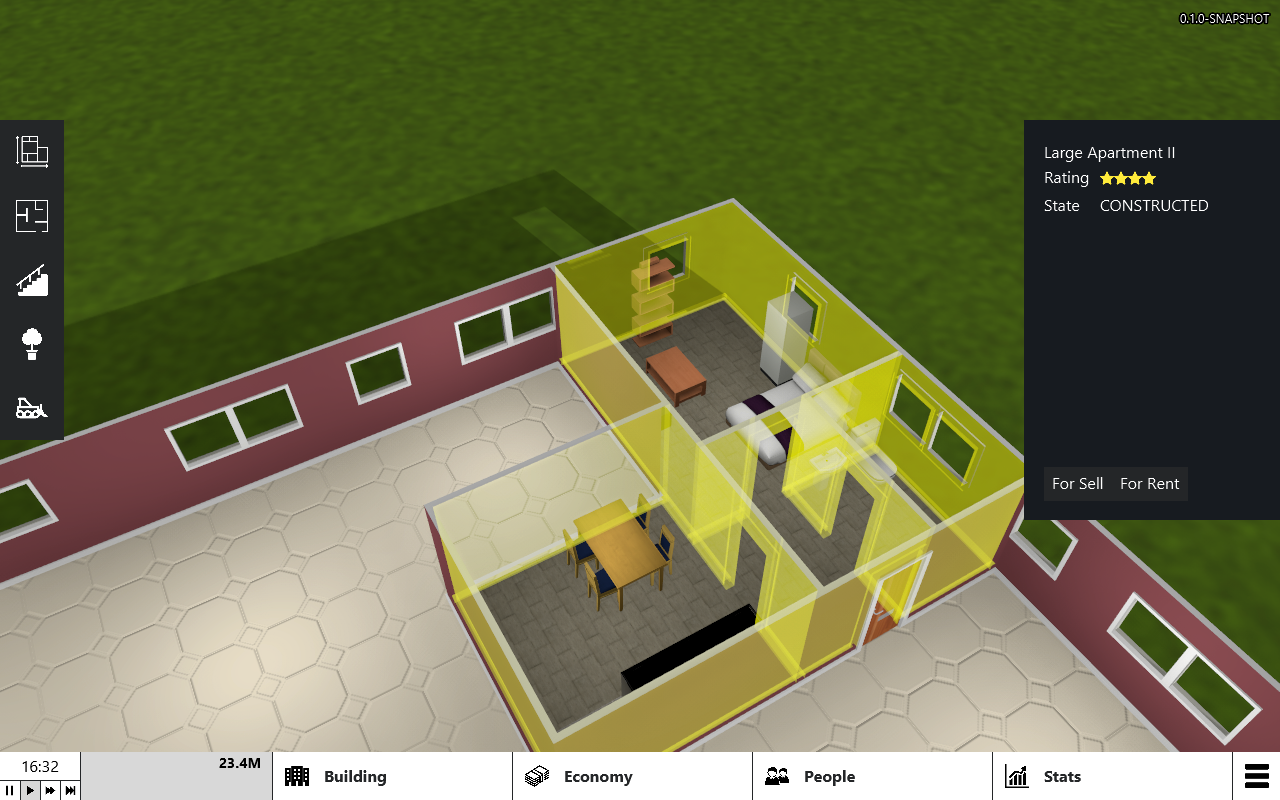 Various model updates
We've been working with some new graphics tools to texture our models so we have updated the following models:
Bus stop
Street light
Lobby walls
Façade walls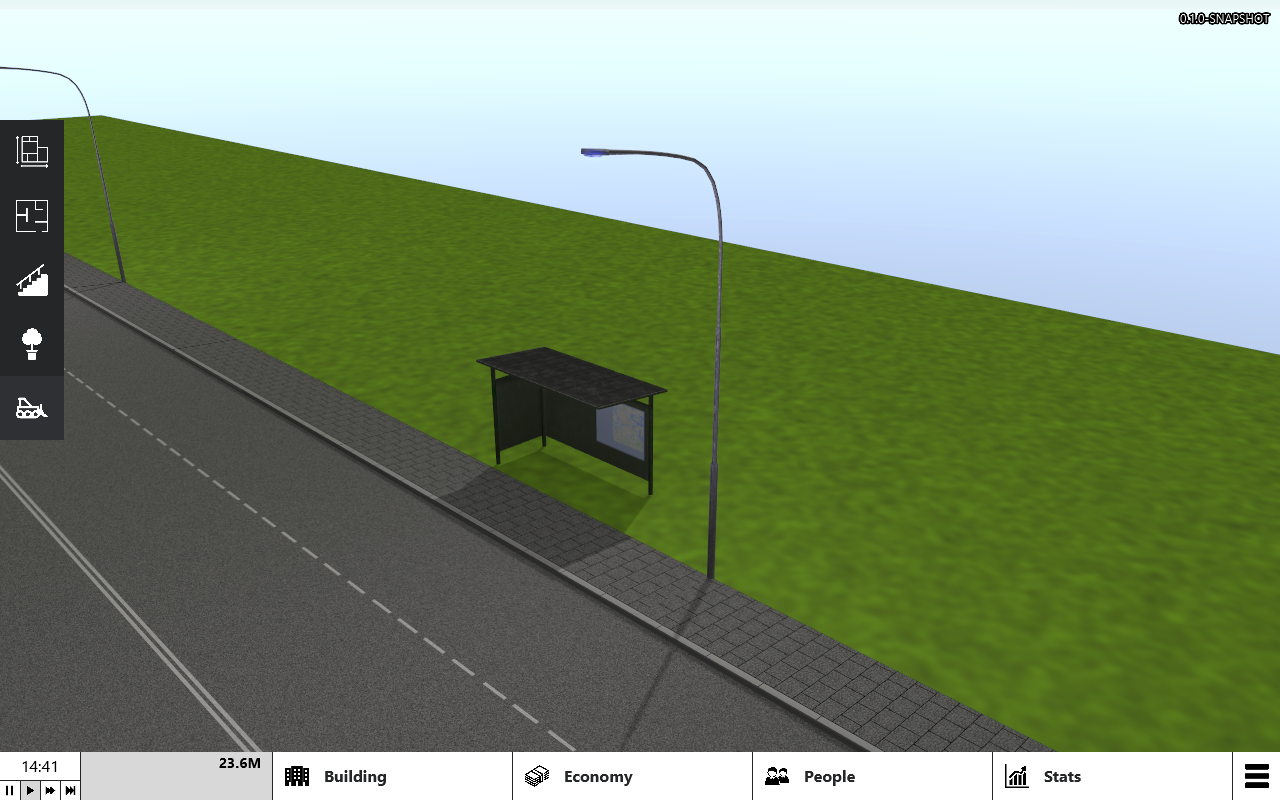 Time and space
The game time has now been changed so there is four quarters per year and each quarter has three days, two workdays and one weekend. It's still a 24h clock with sunrise and sunset.
Game logo
You may have seen that we've been looking for a 2D artist to create Skylimit Tycoon's logo, and we've now found an artist that we're working with to find something suitable for the game.
I hope you enjoy this update and see you in a couple of weeks again!