Its been a while since we posted an update and we thought that it was time again to reveal what we've done. We're trying to spend as much time as possible at Skylimit Tycoon, but we also have a day job. We're getting closer to release the internal 0.1.0 version of Skylimit Tycoon, but that is still a couple of weeks away.
This is what we've been working with: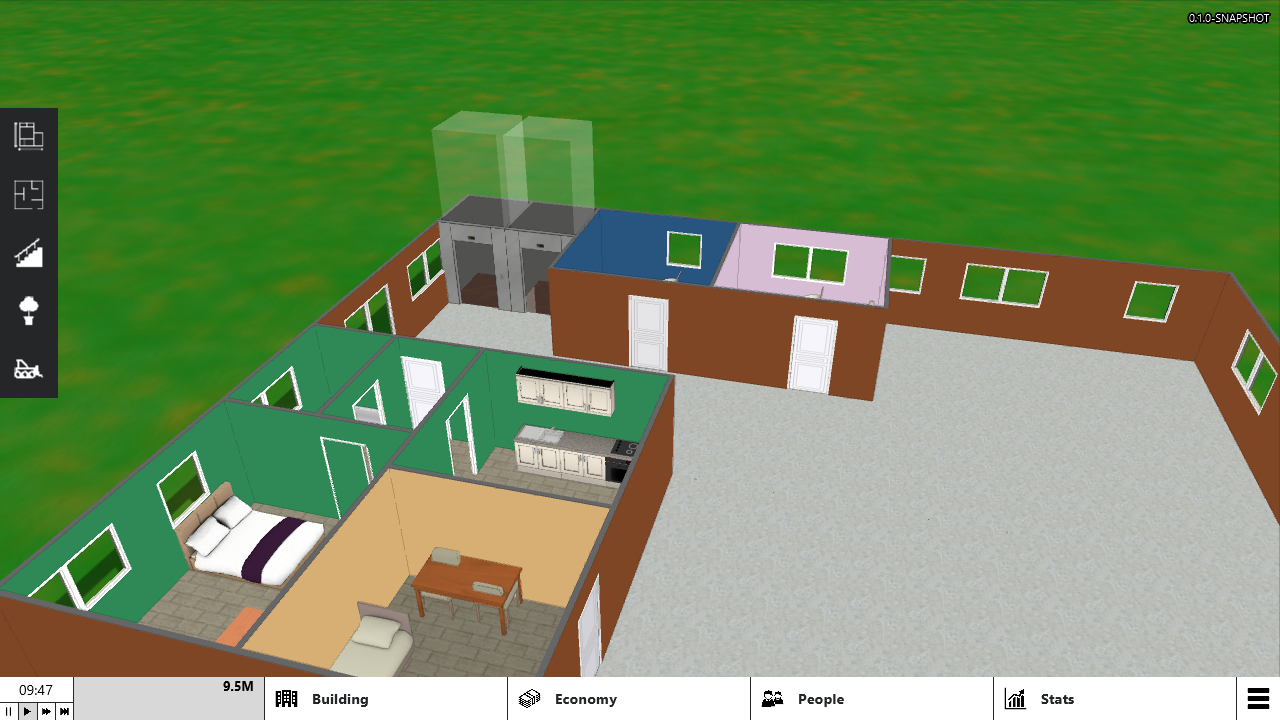 Added doors, but we've still need to animated them and get a door model that is more good looking.
Elevator door frames; special door frames that make the elevator look more like an elevator.
Economy/Finances window where you can see incomes and expenses for different categories.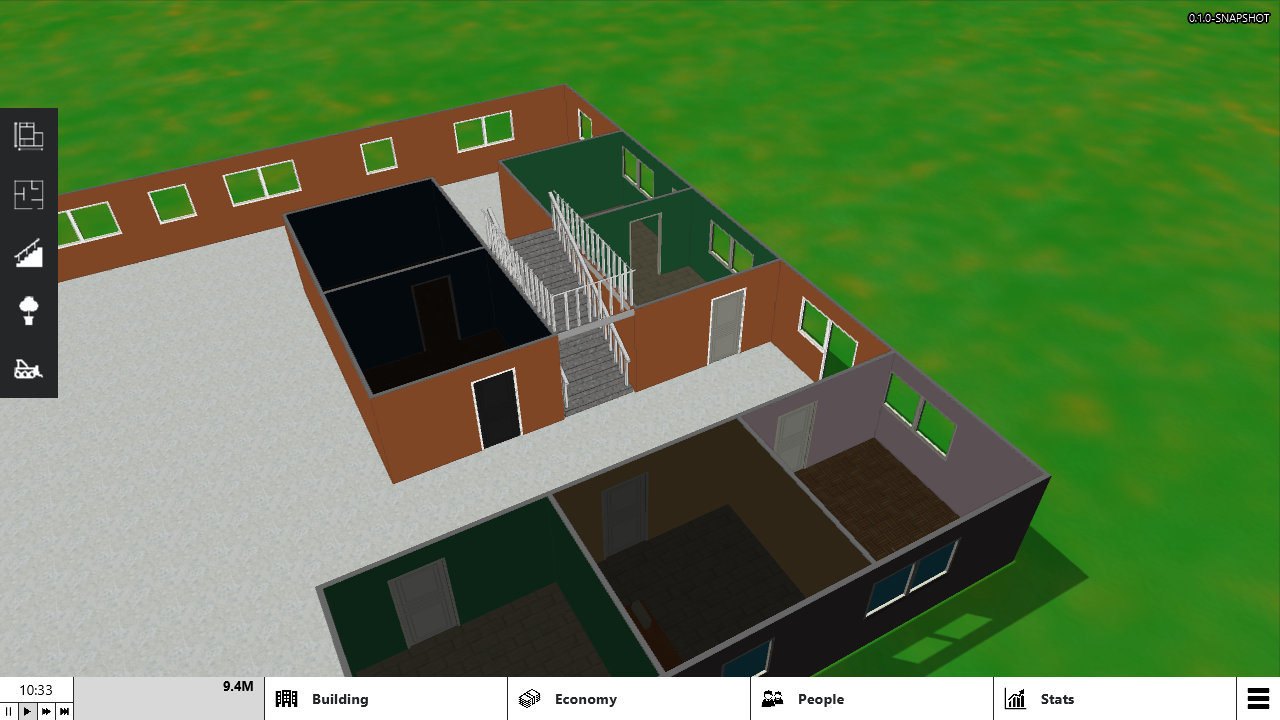 Added basic support for stairs.
Added support for localization and different languages. We will start to release Skylimit Tycoon in English, but might add other languages as well.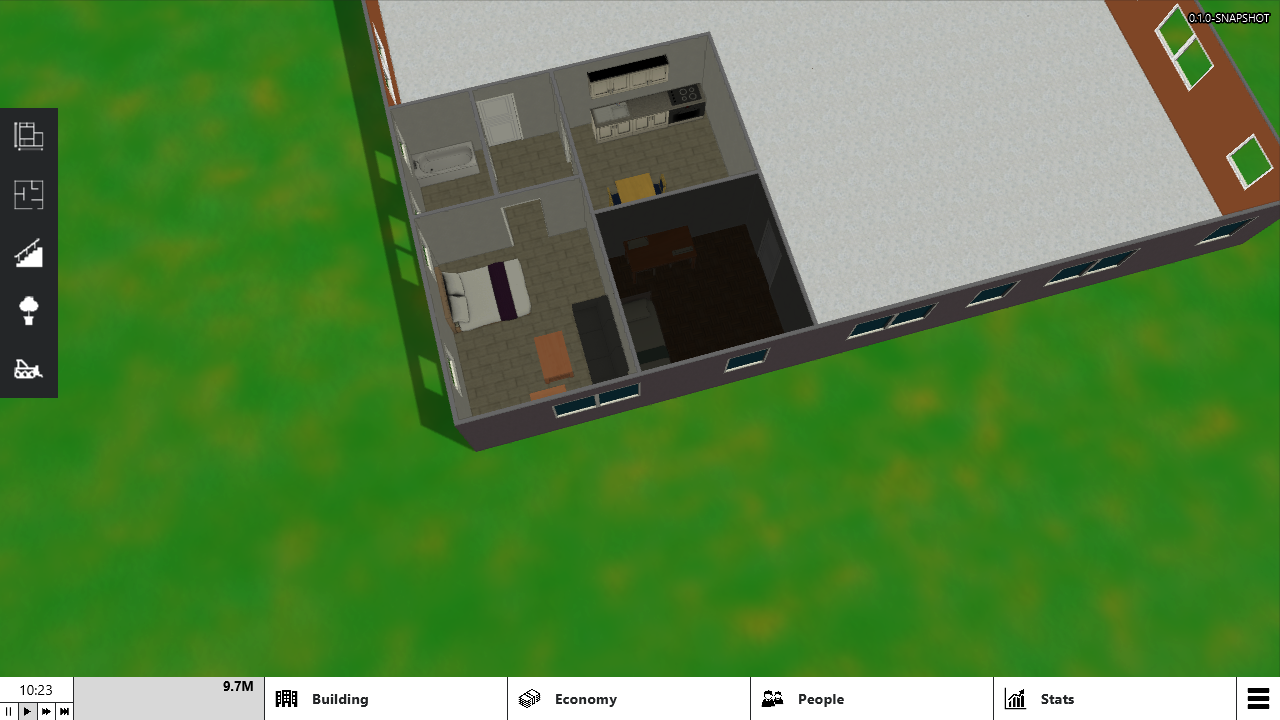 Added models for living room, kitchen and bathroom
Added environment sound effect, some birds tweeting.
Added some game music