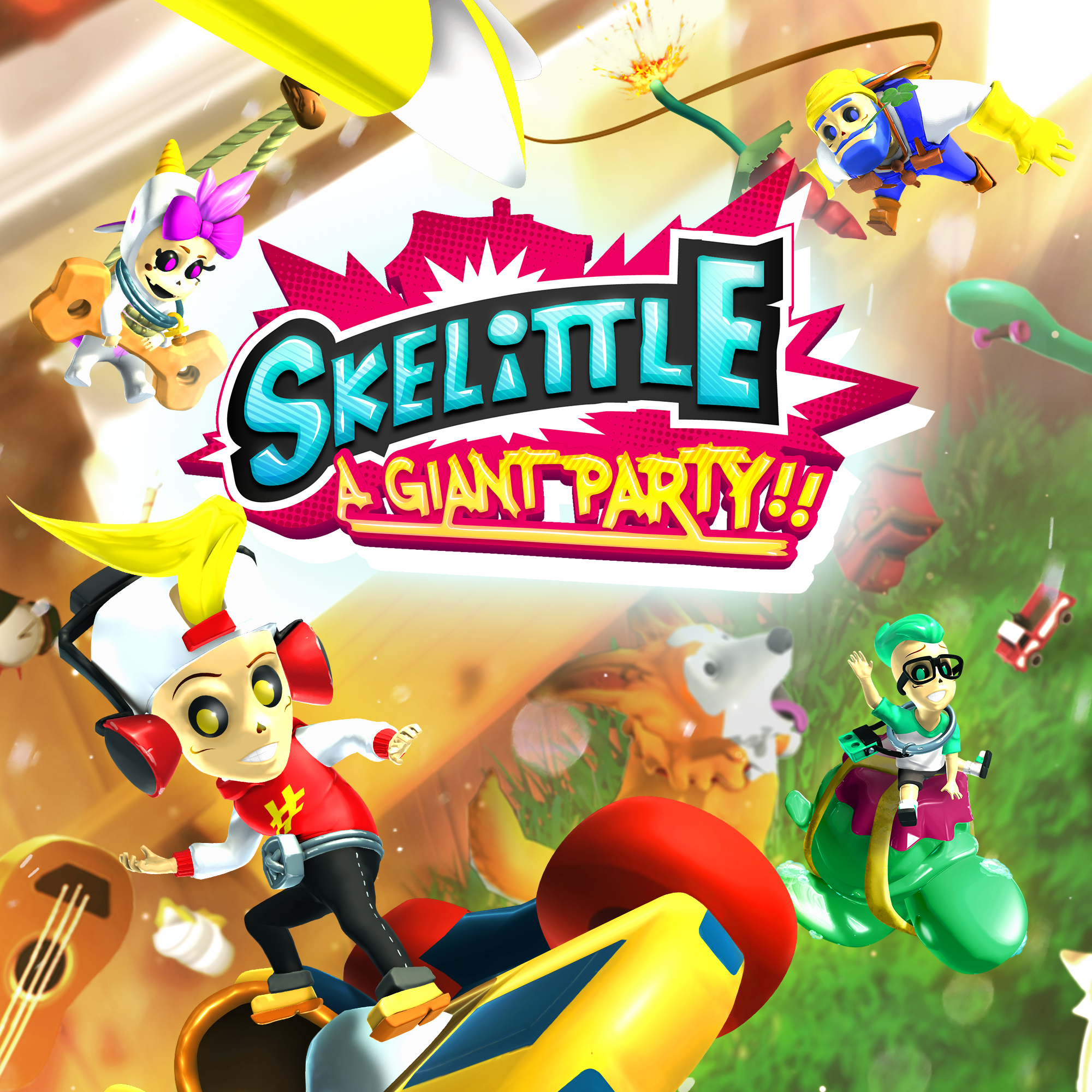 Hello everyone !
Our Party Game named Skelittle: A Giant Party has been released in Early Access on Steam for a week now ! If you didn't hear about us, it's a funky game from 2 to 4 players designed especially for you to play with your friends and family, on your couch, with a nice pizza !
You get to play as a Skelittle, one of the tiny figures escaped from a cereal box. As they are discovering our human sized world, their goal is to mess with the family's house ! Everything that would be harmless to you and me, such as, let's say, a vacuum cleaner, is a gigantic threat when you are 3 inches high ! Your goal ? Funk up the house !
Rob, the house's corgi turns into a huge sleepy Cerberus defending its kibbles, and much more !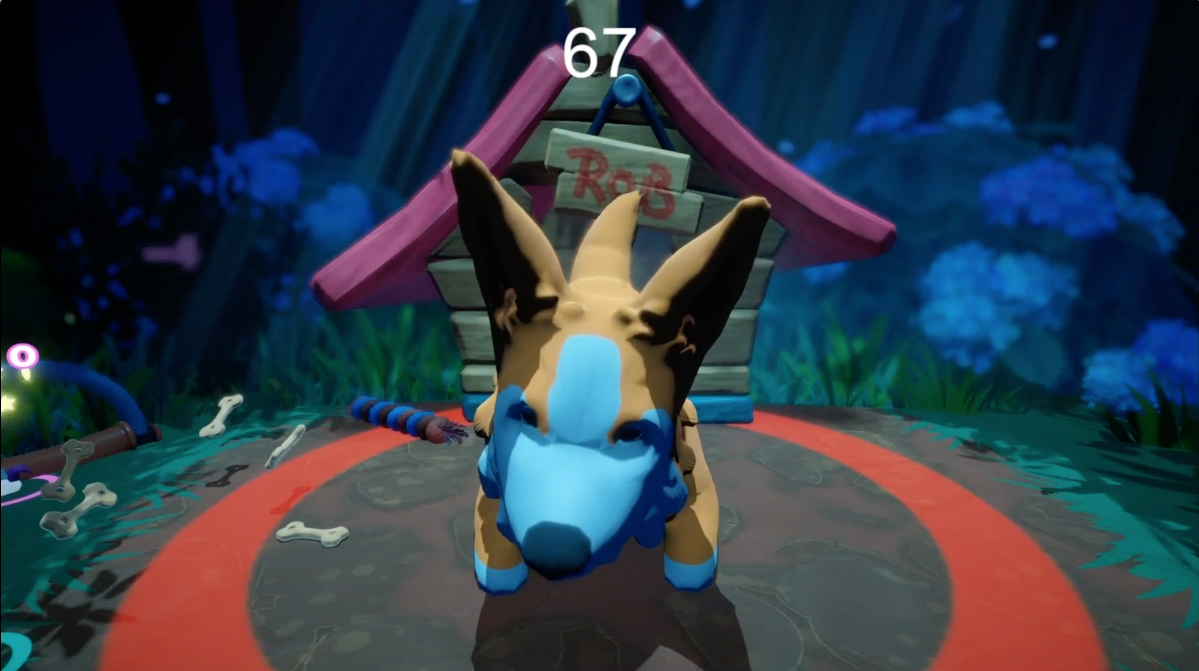 For more Skelittle: A Giant Party action, we recommend you to check our latest teaser right here :
To celebrate such an achievement, we are giving away 2 Steam Keys for you guys to enjoy, and are planning to handle some more contests in the future ! You can subscribe to the contest by clicking this link, the more actions you make, the more chances you have to win ! If you're one of the lucky winners, be sure to give us your feedbacks !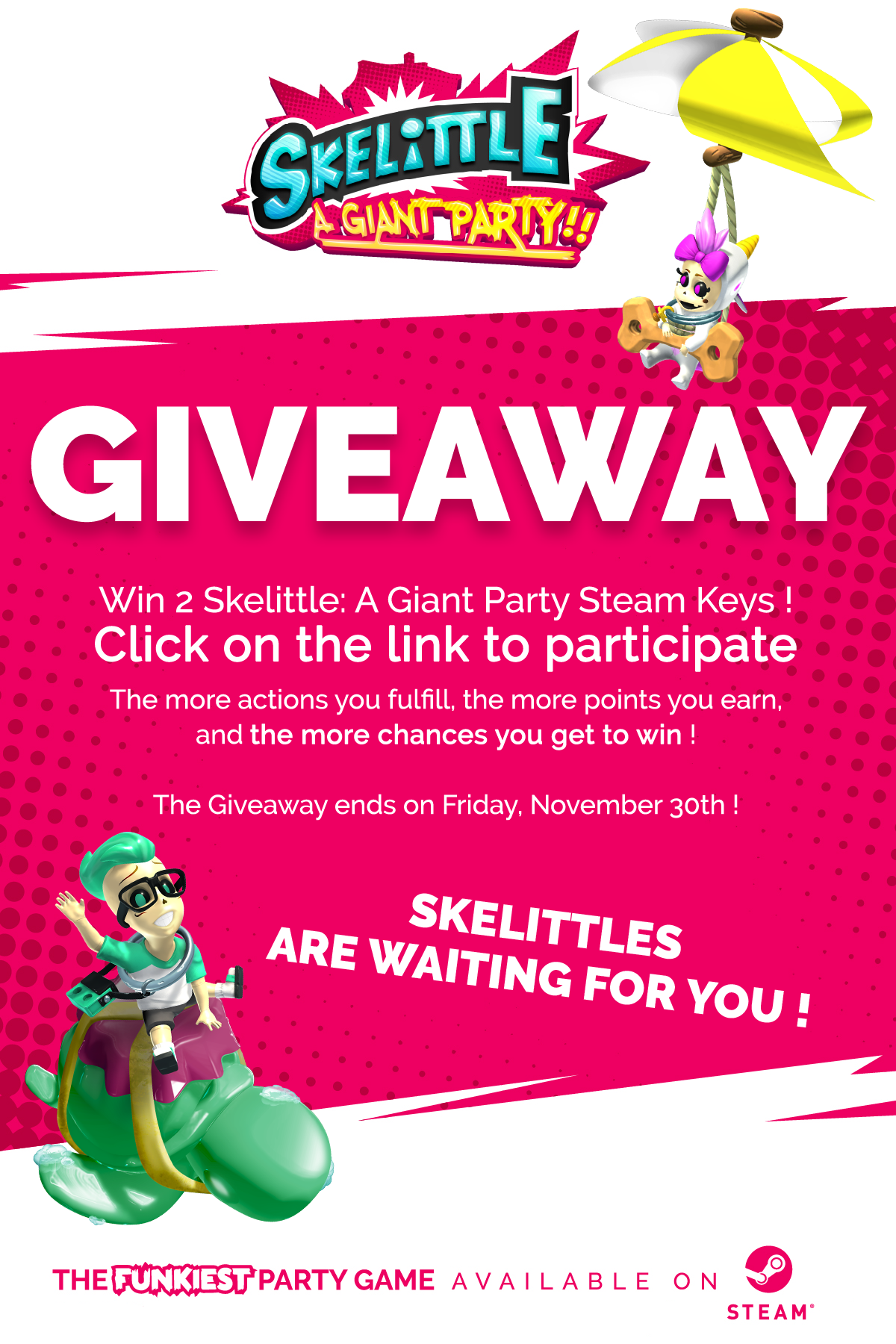 And on a final note, our next update will come up pretty soon and it will contain things such as :

Global :
Reduction of the countdown size

New mini games logos

French translation

New timer Band
The Stash :
Bug Fixed : Players can go out by the top of the stash

Two less lines on the Grid

Objects position reset

Stash Library reset

Unique user for The Stash tutorial

New camera position

New level design

New grid texture for edit mode
Team Rewards :
Progression system activated

Add the first Achievements
Minigames :
Tutorial :
Can be reached from the pause menu
Midnight Hunting :
Shooting system fixed

New position of the camera

Bug fixed : mosquitos spawn

Amelioration of the mosquitos movements

New meshes for mosquitos, fireflies & projectile

New sights

Feedback when you hit a mosquito
Steal & Escape :
Bug fixed : players passing through the colliders

Goal to reach more readable (score/5)
Raft Racing :
Camera scroll fixed

Scroll trigger issues fixed
Rob The Dog :
Bug fixed : Characters staying in "Dash" animation

Bug fixed : Animation of the dog not synchronized with the gameplay

Bug fixed : Music not synchronized with the gameplay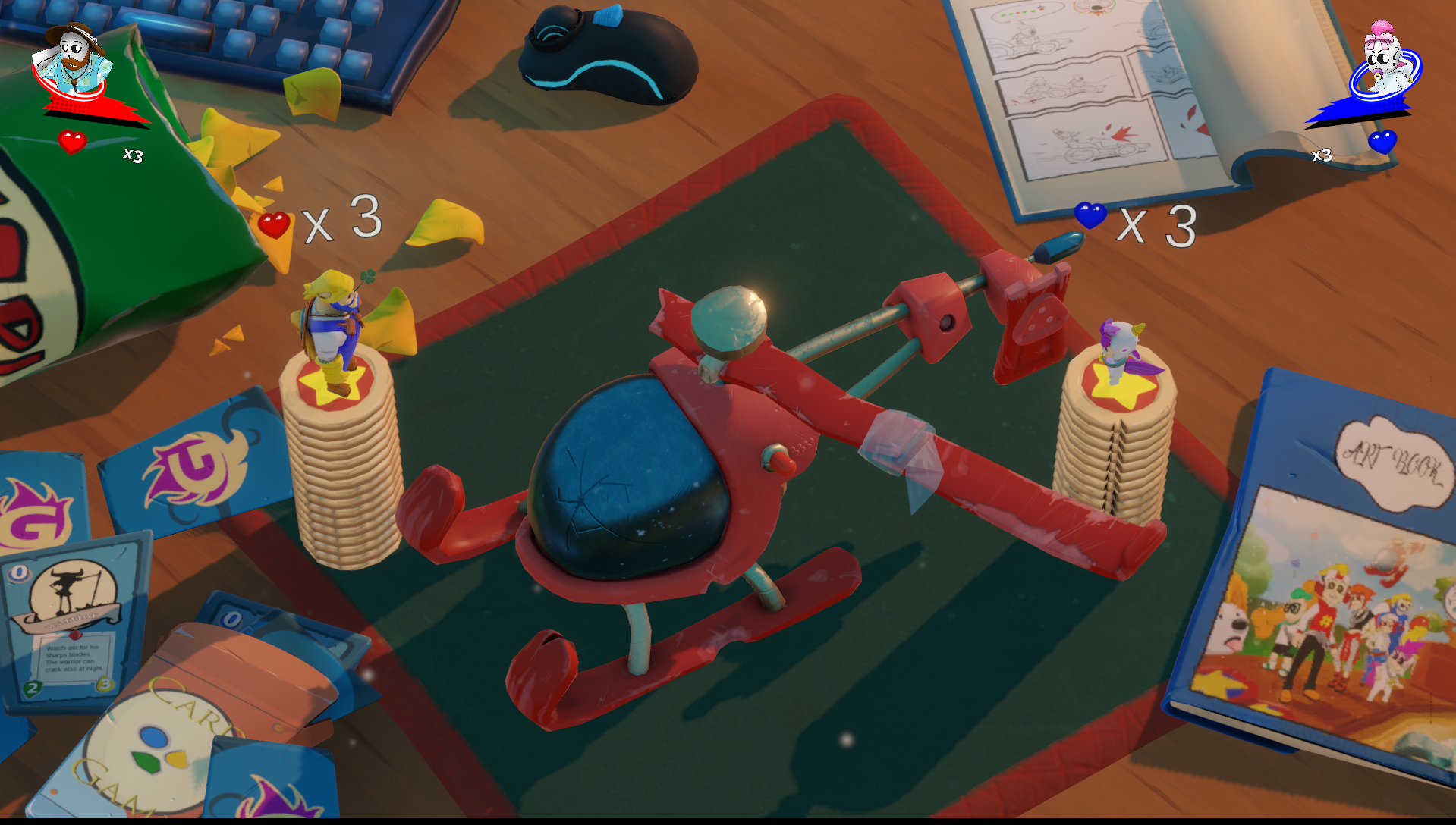 That's all for today, thanks for reading ! You can check out latest news on Twitter, Facebook or join our Discord server to speak with the developers !