After a few revisions, I'm glad to say the infestation game mode is completed (likely to have UI tweaks and additional radio transmissions to be added). I myself, have probably spent 2 hours playing this (outside of regular testing), because it is addictive and challenging. Target prioritization and accuracy is critical to survive beyond the first two waves.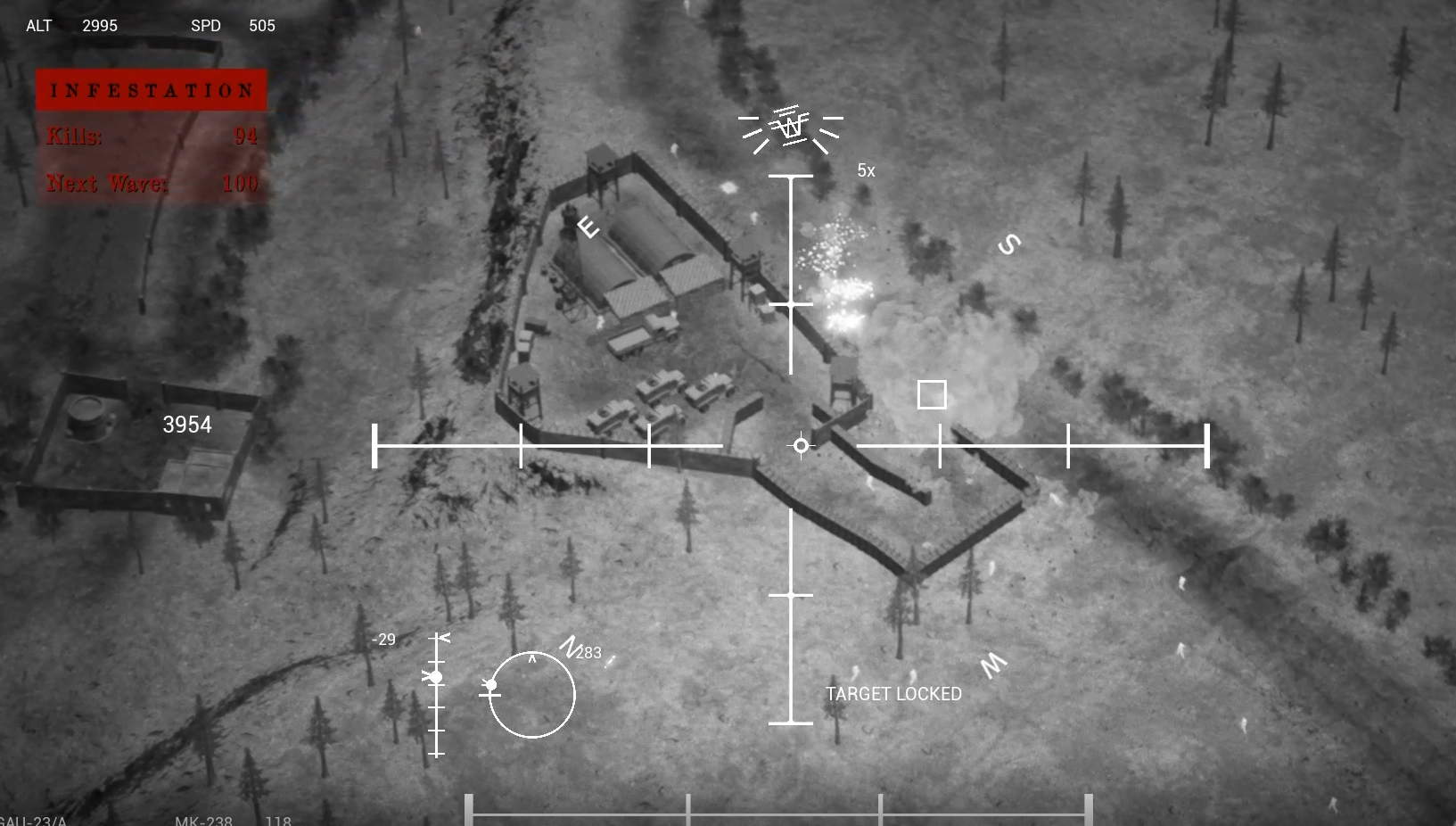 The basic premise of this game mode is to protect friendly forces from being infected by the zombie horde. Basically, keep zombies from getting to close.
Additionally, I've tied the progression through the waves to progress through the AC-130 gunship variants as well. So, you being with the first gunship from Vietnam (AC-130A "Project Gunship II") and end with the variant of today (AC-130J "Ghostrider") Pretty much, weapons and ammunition change from wave to wave, becoming more and more capable as the zombie horde grows larger.
With that out of the way, I've taken another big step towards release. I'm still confident I will hit my April 1st release date on Steam - stay tuned for more details on that.
Now, here is a short teaser video, along with the full play through. Enjoy!