A few big updates have just been deployed which are among a few projects we are working on at the moment. But first up, and one we hope will add significant discussion and interaction to this site for all of the developers out there...
Facebook, Twitter, Steam and Google Connect
Beginning right now, new members can join this site and start participating in the discussion via their social network accounts, or existing members can connect their accounts so signing in is just a matter of clicking a button. Do this right now just click any of the icons below:
By making this process easy, hopefully more will join and comment. Oh and we will never automatically post to your twitter or facebook page, because sites that do that are lame.
Paid job ads
Looking for paid work? There is a new filter on the jobs board which allows you to search for paying jobs. We've already got two excellent positions listed from Techtonic Games, so if you fancy your programming or level design skills you should apply.

Game Sequels
Finally, interested in Max Payne 3 and want to see where it all began? Game and mod profiles can now be connected so on the right menu you will notice Max Payne 1 & 2 listed. Like Diablo III but still think 2 is better? Again sequels are all listed, connect your game and mod profiles today!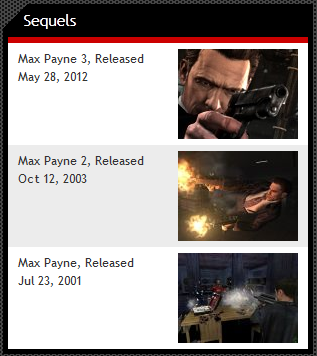 Mobiles are next...
We've got a cool little project in the works for mobile gamers and developers up next, so check back in a few weeks for updates on it! Hope you enjoyed the updates!