RELEASE DAY!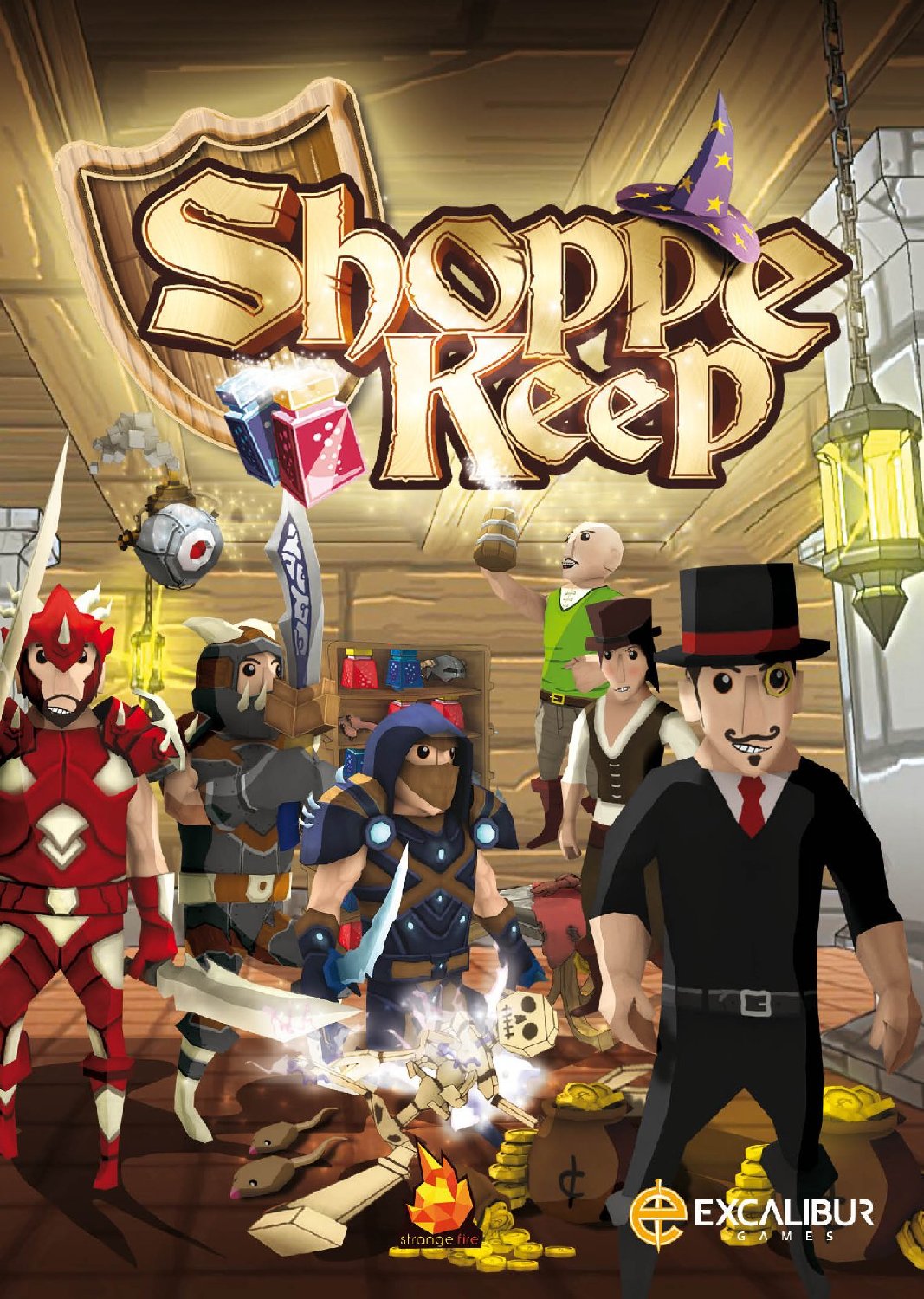 The v1.0 update is here! Today Shoppe Keep will leave Early Access on the nine month anniversary of it being released on Steam. It's been a tough but infinitely rewarding experience and we must thank each and every player who supported us by purchasing the game and getting involved in the community. Shoppe Keep has changed quite significantly during its time in development and we wanted to share a timeline of its progress to show you how far we have come:

Also, thanks to those of you that have decided to share your sales info with us, we can reveal that 2 million items have been sold in Shoppe Keep in just 2 months.

The top five selling items were:
1. Health Potions 399229
2. Plain Sword 135271
3. Leather Gloves 134559
4. Leather Chest 100098
5. Mana Potion 98542

There are also some changes brought in by the v1.0 release:
3 new Legendary items have been added for you to discover and sell
For one whole week to celebrate release the seasonal items such as the Candy Cane sword and the Love Arrow spell will be available to unlock in-game again
Customers have new logic and should start to see items around them even if the one they were after was bought
Bots no longer drain gold while in the Build phase
Many various bug fixes
A small data wipe will come with this update, this means players will lose their kPoints / Skills / Customisations. However all your old things can be recovered by following this guide: Steamcommunity.com
Our community translators have been hard at work translating the game into many languages, and much of the groundwork has been done to implement these languages into the game in future updates. Here is a list of the languages Shoppe Keep is currently being translated into: German, French, Italian, Spanish, Russian, Romanian, Swedish, Polish, Norwegian, Portuguese, Dutch, Portuguese Brazilian, French Canadian, and Danish. German and Spanish should be available on the patch test build very soon.

For us a full release means that the core gameplay mechanics and experience are done, going forward Shoppe Keep will still be receiving updates with some exciting new features and more content being added (the developers are working on new content and language options now!), but the updates won't be as regular as they were in the Early Access period.

We hope you enjoy the full release and as always we will be in the forums if you need any help. Happy Release day!
As always - Stay Tuned!