Hi everyone :)
If you're reading this chances are you survived the 2012 apocalypse, so congrats and Happy new year!
We hope 2013 will bring you joy and happiness as well as the release of Shape Invaders. :P
On that front here what we've done on the project in the last few months.
Recently the focus has been on creating and integrating new art and tuning the gameplay.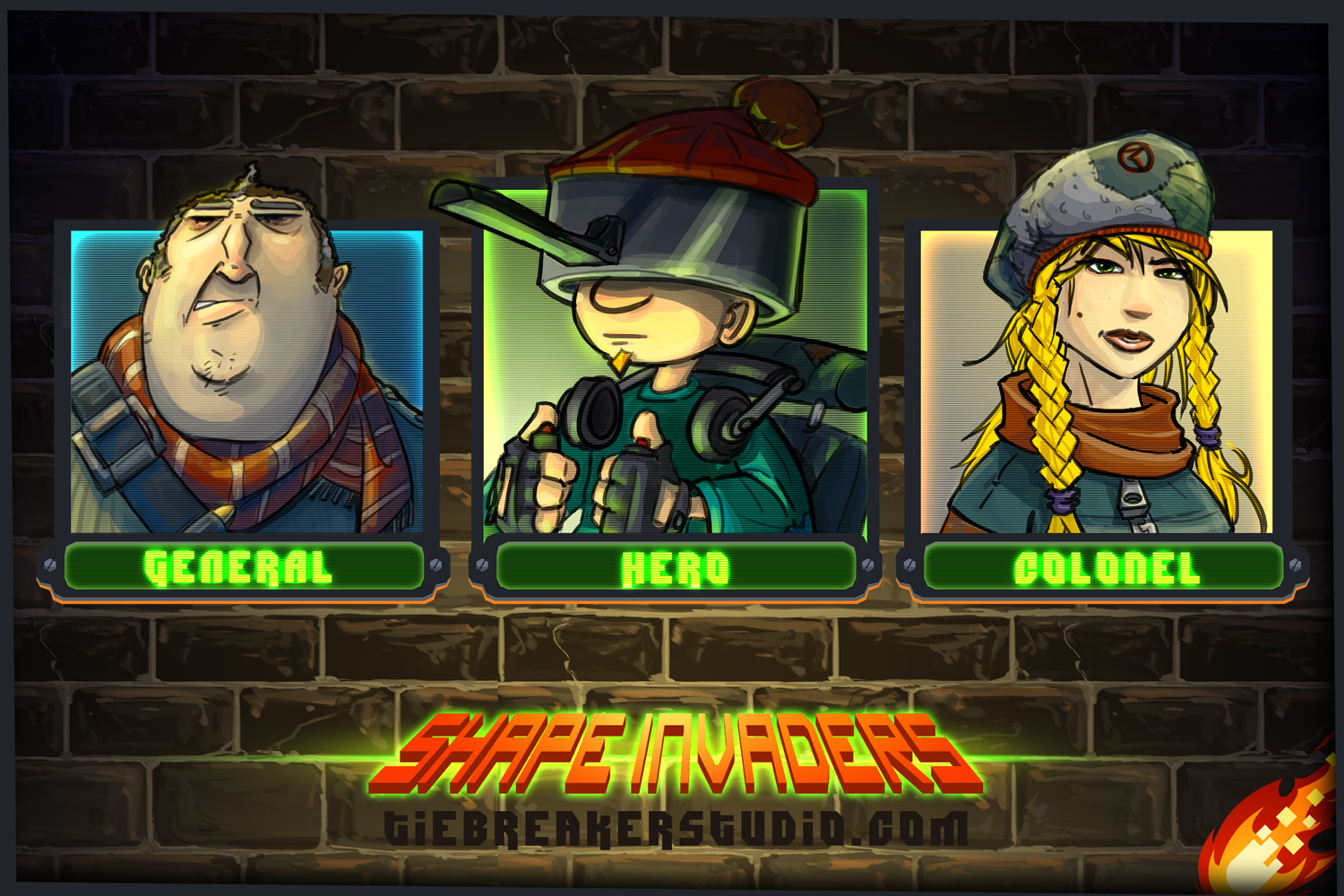 Rich has worked to create five environments ranging from Farmland to the Big City, working with Mike they made a tile system allowing us to create varied environment featuring these themes. They are almost finished and we can wait to see the result in the game.
Rich also worked on the 3 main characters of the game these portraits will be mainly used during short funny dialogues. Art wise we still have some assets to make to say we have everything we need, but Rich told me yesterday he was close to the end. After that he'll start adding some "juice" to the game so don't be surprised to see some new special effect video soon.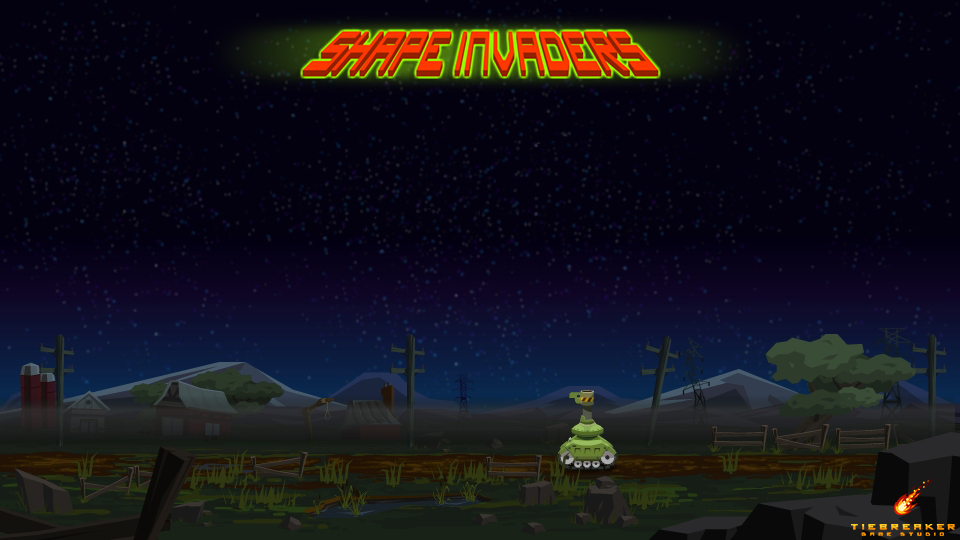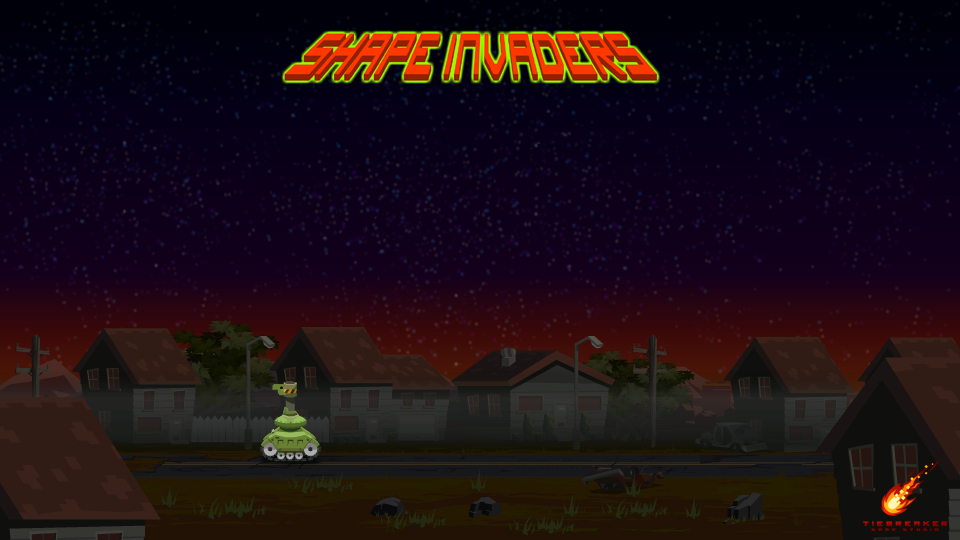 Aside from the environment system, Mike worked on Vick's Shop which is now almost fully functional. It's pretty cool finally be able to spend shapes meat to get new weapons. It gives a bit more depth to the game which is really nice. Once the environment system is completed Mike will tackle the Bug base.
Vince has recently been working on making sure the weapons and power-ups are functional in-game. Some are, some aren't so Vince job isn't done on that one. After that, he'll take some time cleaning up the bug base before starting to work on the end boss fight. :D
As for myself I've been playing the game a lot, trying to go from the first to the last level without using cheat while making sure every level are hard enough. This my main job until the game is released. So far I went up to level 21 (Baie-Comeau) before being forced to stop due to a bug. This bodes well for the future; I'll let you know once I finish my first complete run. Aside from that it's bugbase and community management. Fun stuff.
One last thing. for the past year or so we've had the privilege to work with Francis Boucher. He's a composer trying to get into the game business and he is giving us a hand with the Music and SFX. Francis has worked on almost 10 tracks for the game, all of them are awesome. If you got a minute check out these 2 samples and let us know what you think.
That's pretty much it for today.
As most of you know we're doing this part-time, so bear with us as we're doing as fast as we can to release the game in 2013. :D
Thanks a lot for following us
- Dan