You may have not heard of Infinite Pixels, brief description: a unique voxel space game .
Now to the post. We have improved our lighting system, and we must say the results are awesome, the game might not yet be an eye candy but its getting there.
Check the new gameplay!
and screenshots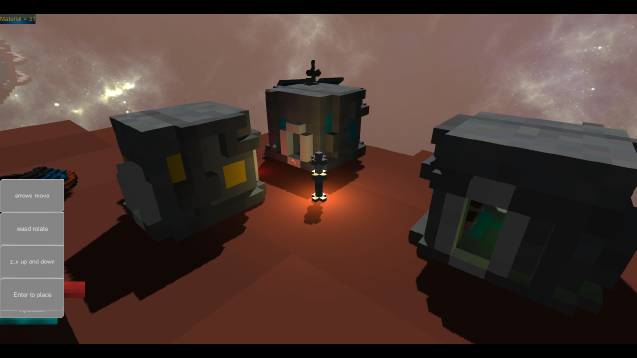 And i forgot to tell you about the Infinite Pixels dev team in our last post, so here it is!
We are a micro indie game developing team seeking to increase in size, at the moment the team has 2 members... and they are brothers.
- Claudio: the lead developer of Infinite Pixels, he is in charge of making game play ideas actual game play mechanics. Been into computer graphics since he was 12, loves video games more than life itself and probably that is why he does not has a girlfriend....
- Martin: the youngest member of the team... not a big deal when there is only 2 guys. Great freaking awesome at pixel art and its getting the hand of voxel 3d modeling. Loves Minecraft and cats, he used to make texture packs and Minecraft skins.
we are on Steam Greenlight :Steamcommunity.com
We are on Indiegogo Indiegogo.com