In our last post we told you a few things about the Main Map. Unless your memory is spotty from all that ale you quaffed last night, we hope you didn't forget about our little Settlements post right here.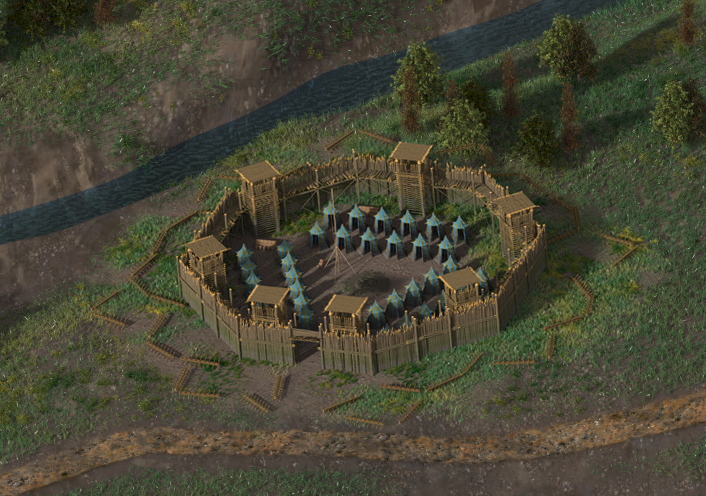 As you might have read in some of our older posts, or if you followed our strong #screenshotsaturday game, we are close to wrapping up our settlements' visuals and mechanics.
But, how do they work!?
Settlement Mechanics and Visuals
Settlements will be fundamental in Empires in Ruins. They are the bread and butter of your capacity to either hoard your riches or meet your downfall in Koth. While playing, you'll win some and lose some, but you'll soon understand that your actions either revolve around securing and managing Settlements, or you'll be doomed to face resistance turn after turn.
After "clearing" a Settlement of rebel activity, you'll be given the option to start building on it. Whether it's a patch of land filled with farmers and the likes of 'em, or an already established Settlement, you will be given direct control over how you'll turn it into your little base of operations. If you don't... well, let's just say that its fate will be left in the AI governors' hands who are known to have quite the delectable taste for wasting resources in whores and drinking. Worry not, we kept it simple enough for your thickest of infantrymen to get right. How you're gonna deal with the locals is up to you as well, and it's vital to remember that even if you do control a province, its peoples' allegiance can and will be flaky at first; rebels will be looking for a chance to scramble your plans and hinder your progress in every way imaginable.
There will be two different categories of Settlements, Military and Civilian. These two categories will be further broken down by size to Camps, Forts, and Fortresses for Military Settlements, or Hamlets, Villages, and Towns for - you guessed it - the Civilian ones. Settlements will provide you with a blend of bonuses and penalties based on their type and how well they work with neighboring provinces. The maximum available assets in the province will be limited by the Settlement's specifications, and once a Settlement is built, you are given governance and resource control over its corresponding province.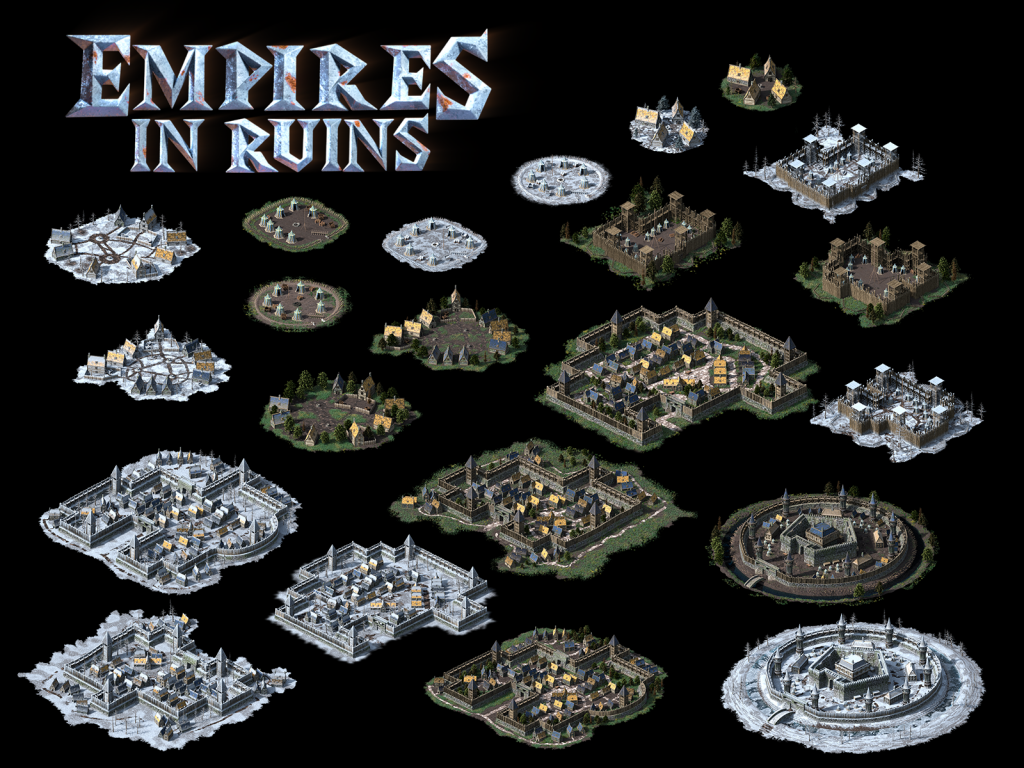 It will also be possible to upgrade and downgrade your Settlements, always depending on the resources and population available in the province. Settlements will also be subjected to random events - and ale be our witness you'll get your fair share of those - that can affect your provinces positively or negatively. These random events can have a global effect across all Settlements in the Main Map, a group of Settlements, or even affect a single Settlement.
As luck might have it, Settlements are now fully integrated into the game's main map. We also prepared two to three sprite variants for each of the Settlements' versions and we have also created two different types, one to be used for Settlements in Koth's green pastures, and another for the ones located in the snowy Northern areas.
Our next blog post will be quite the eye candy for you, we'll let you in on the complete rehaul of our in-game visuals over time, our work with Events (random and otherwise), and Alternative Missions!
From Sgt. Heimer and everyone here at Hammer & Ravens, drink loads and prosper! :D
Hey! Before you go, if you like what you see or have an idea of how we can make it better, feel free to use the comments section below or give us a nudge on Twitter or Facebook!