See the First World War as civilian audiences would have in cinemas! Introducing the new Film Memoir mode, which will set your game to black and white, apply a film grain overlay typical of the 1914-18 period, and add subtle sound effects for that complete old film experience. Partly inspired by the colorization work done to turn WW1 photos and film into color images (for instance in the film They Shall Not Grow Old) we wanted to give players a taste of the reverse - turning color into black and white.
Viewing the game world as civilian audiences would have seen it in cinemas can really make you appreciate some of the challenges faced by photographers and filmmakers of the time as they hunted for scenes that would translate well to black and white images.
Film Memoir will be available for all players until April 26, and after the event ends it will still be available for everyone who owns a Supporter Edition.
Report from the trenches and win prizes!
We will be giving away prizes for creating cool content with the Film Memoir mode - merch and a Supporter Edition!
There will be three categories:
Best short film
Best image
Best story
To enter, players can post their creations on Twitter using the #WW1Memoir hashtag and @ww1gameseries, or upload content to the Steam Hub with 'Film Memoir' as part of the description text!
Photography and film during WW1
The First World War was the first major conflict to be documented in such detail with photographs and film. It was also the first time smaller personal cameras were available, meaning the troops could smuggle them to the frontlines even as many senior commanders banned such non-official photography. For instance, have a look at the Vest Pocket Autographic Kodak below, so called because it was small enough to fit into a jacket pocket when it was folded up!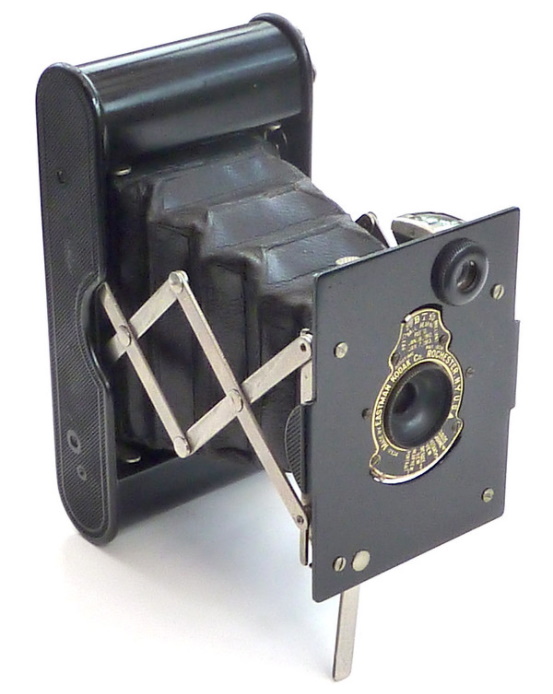 Film Memoir mode gives you the speed and reliability of a modern film camera, but despite that you might find filming in black and white rather different to doing so in color, and the trenches themselves will feel different as well.
We excited to see what you create with Film Memoir mode!