Hello Guys, hope you all had a nice Christmas week & also wishing you all a very Happy New year.
For all those who don't know much about Scribbled Arena a small introduction
Scribbled Arena is a twin-stick shooter made with doodle art. Players will take control of their tank of choice, before heading off into one of the arenas to take on another player. While the meat of this game is the multiplayer gameplay, there also happens to be three single-player modes available as well: Practice Arena, Infiltration, and Defend Your Base. The Multiplayer also includes three different modes: One-on-One Deathmatch, Capture the Trophy, and Coin Collection Crusade. All combat in this game is done in real-time and the multiplayer part is fully cross-platform compatible. So you may end up playing against someone not only on Android, but also on Facebook, PC (Steam) or iOS. Players can upgrade their tanks/skills along the way as well.
We had some concept art for the tanks and the turrets that were to be added in the game(not yet finalised). There will be some modifications and alterations to be made but this will give you a general idea of how they are going to look like.
Concept Art for TANKS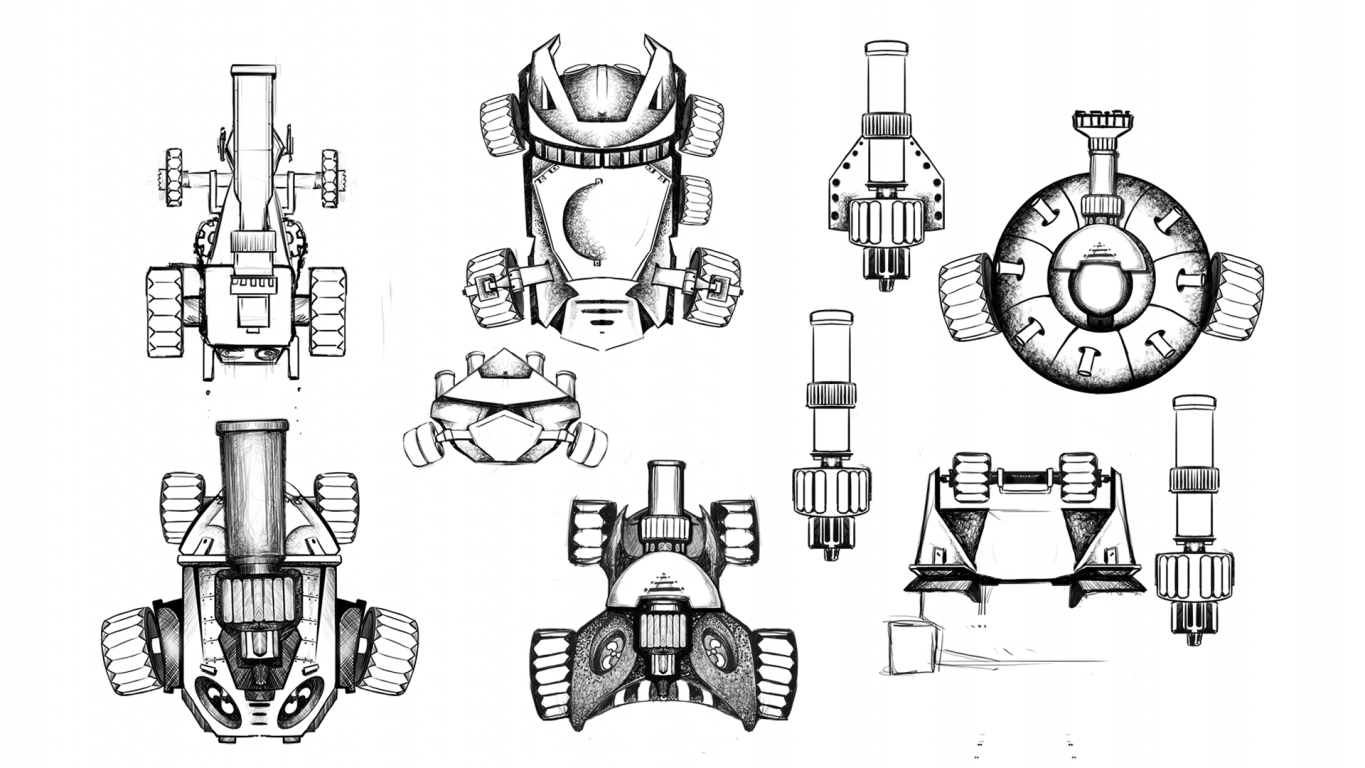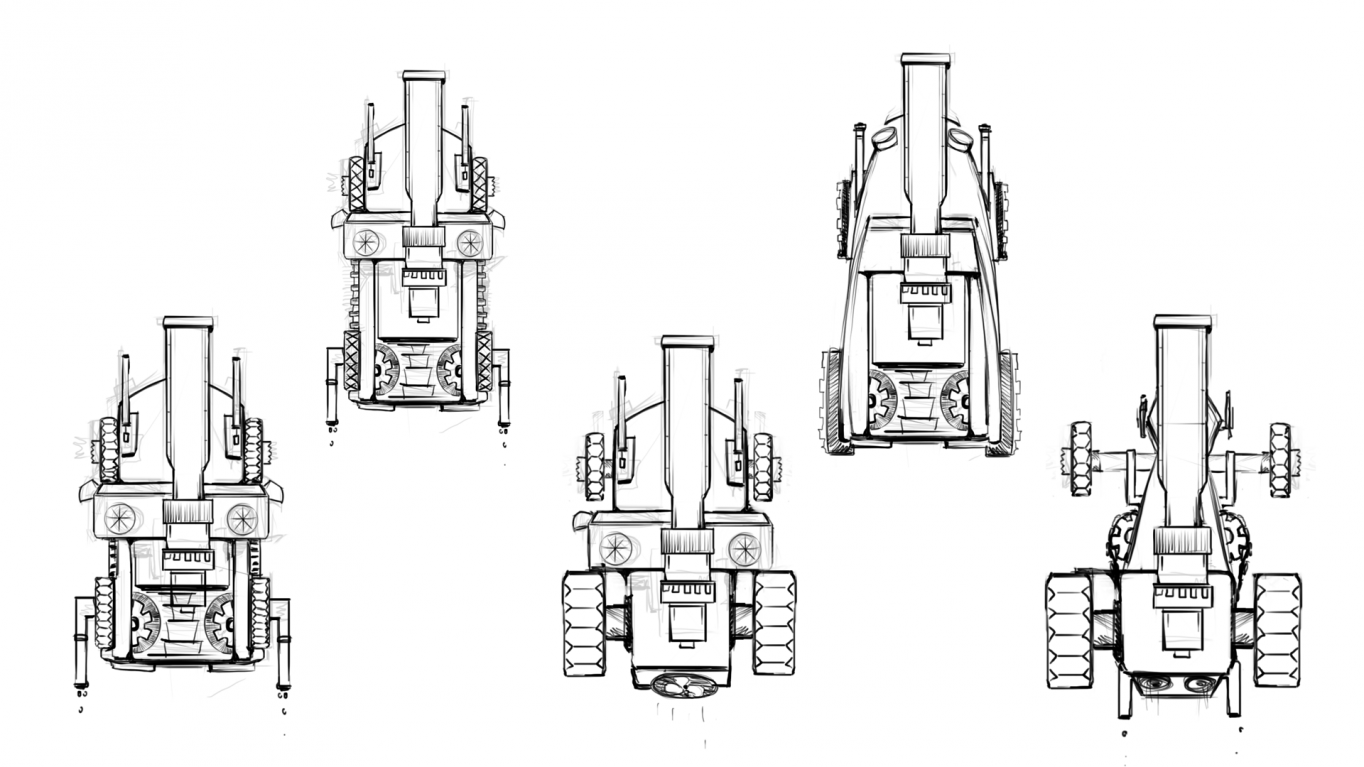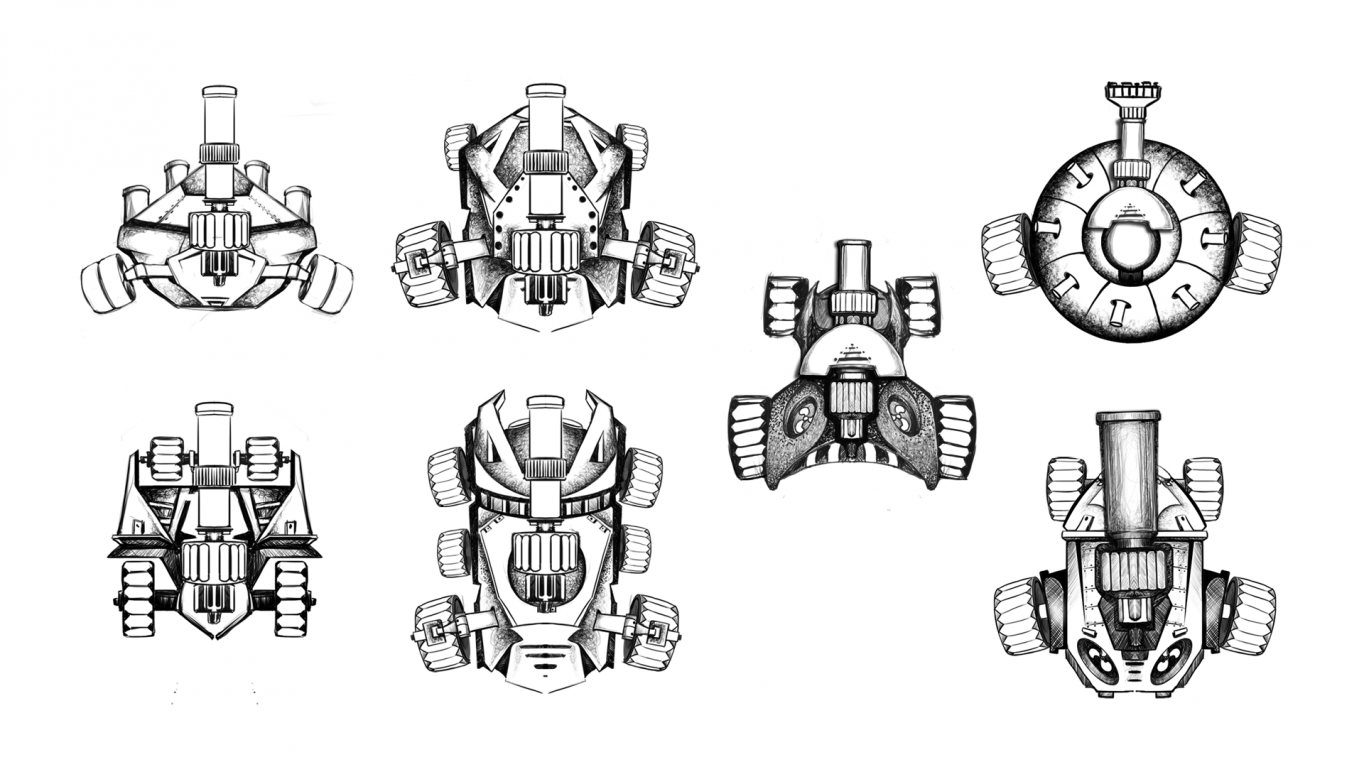 For Turrets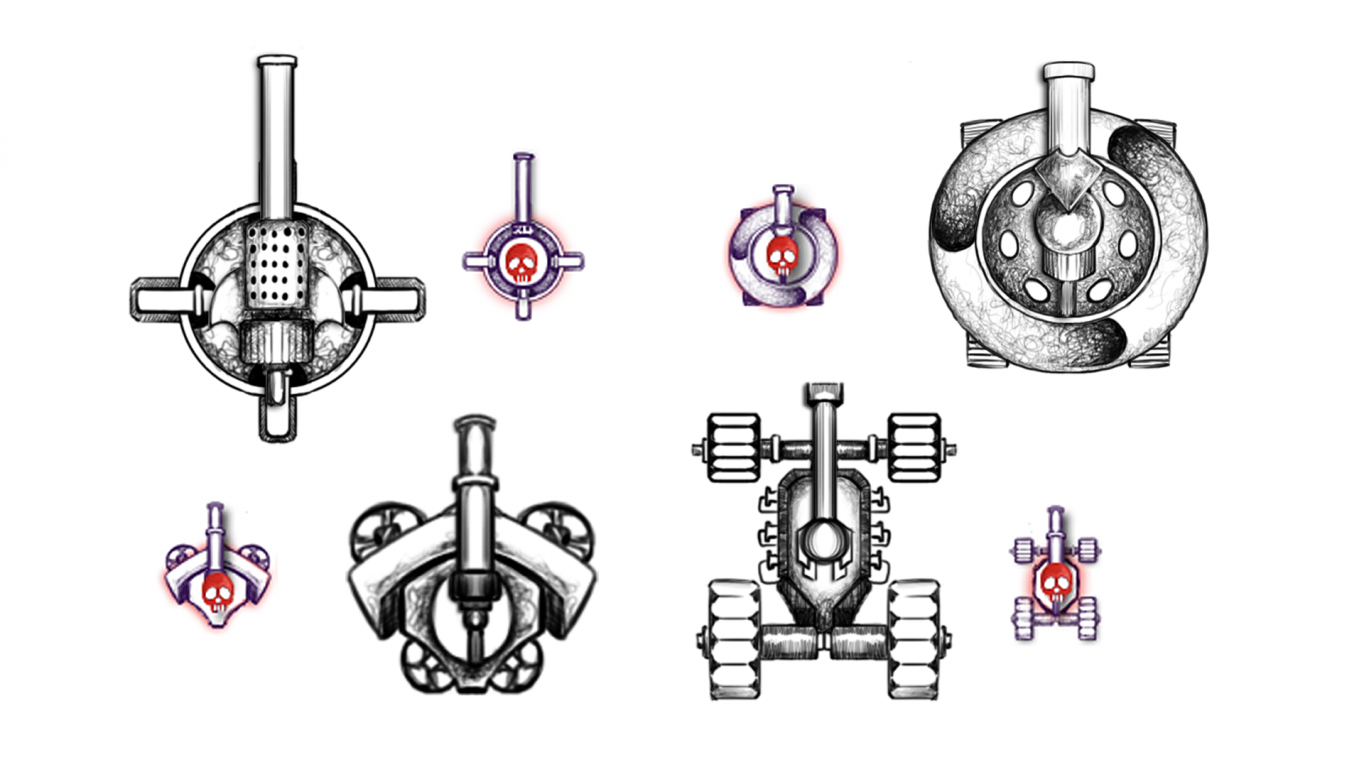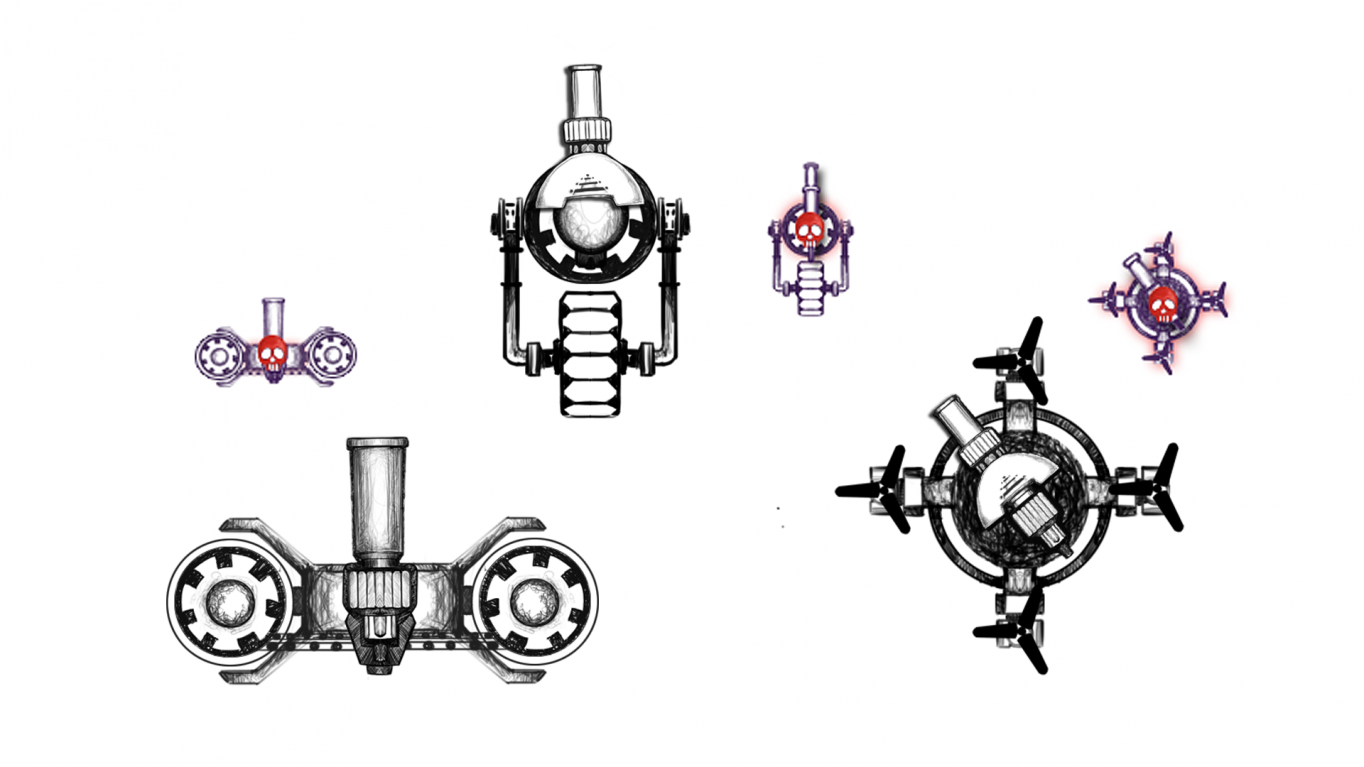 If you have any suggestions please feel free to let us know, any in case you like this i will be adding new stuff going on in the development process.
Also try out the Pocket version of the game on Google Play.