If you didn't know, the game is set in the famous german Black Forest, in the dark ages, and the goal is to survive longer than your fellow players. But working with them will ensure your own survival, there is a strong cooperative element. Here is the beta launch trailer:
Since that trailer a lot of things have been added and improved, deepening the gameplay and making everything more beautiful. For example, here is the new look of the game: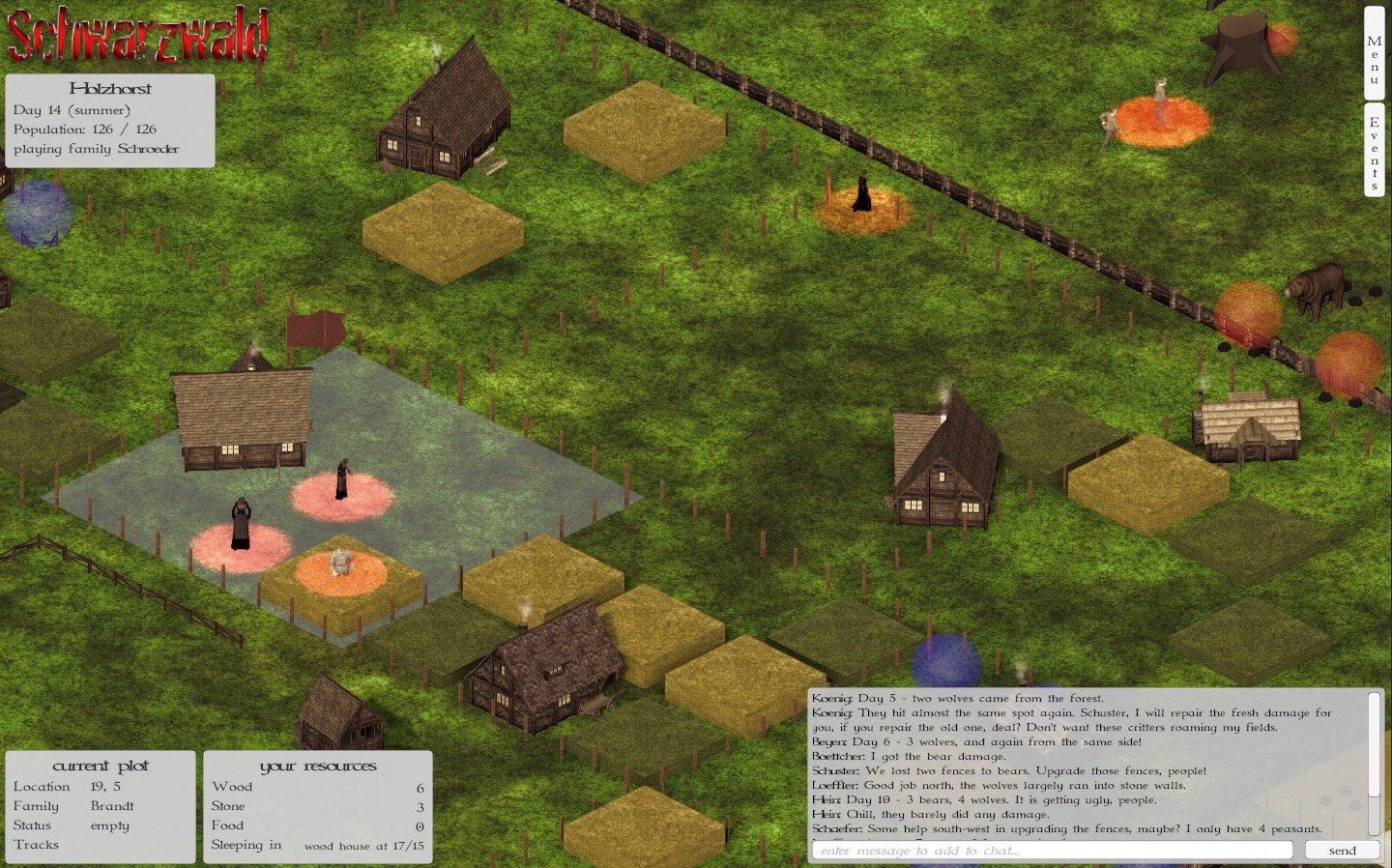 And here is a preview of the new fields that will come in Beta 5, compare them with the old fields above and you will see the progress: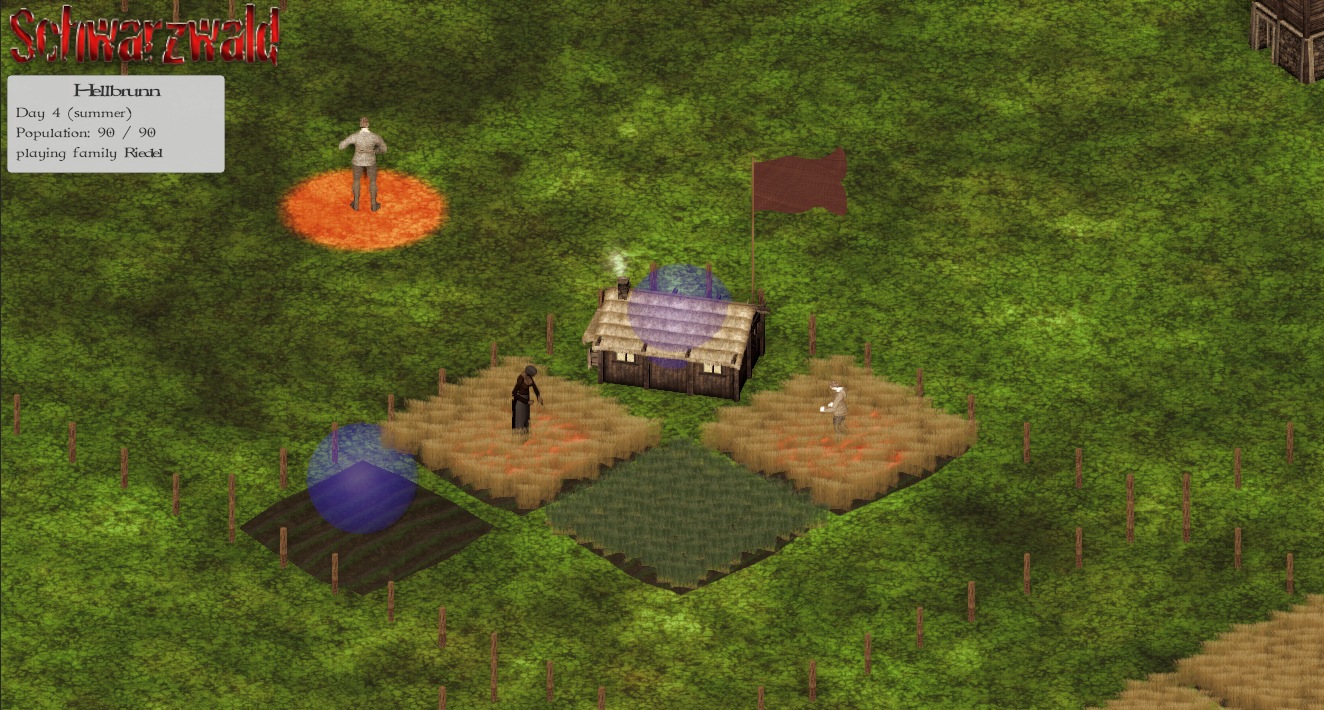 New Gameplay Elements
There have been several additions to gameplay, some complete some on their way. In the trailer above you can already spot the watchtower and the well, two common buildings shared by the entire village that will come into effect soon.
Already active in the current version are two other recent addition. A new monster and a new building: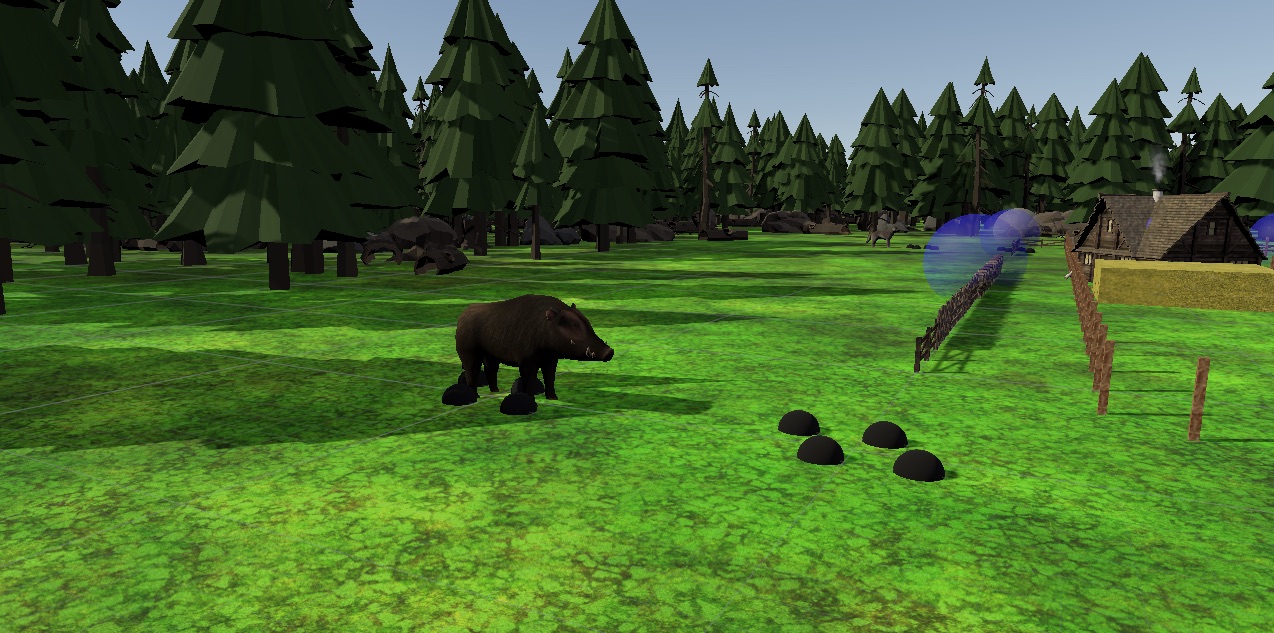 The boar is a new creature of the forest that is not a carnivore, so it will never eat peasants. However, it does almost as much damage as a bear, and it likes to dig up fields, doing double damage to them. You don't want these critters roaming inside the village, so get those fences up!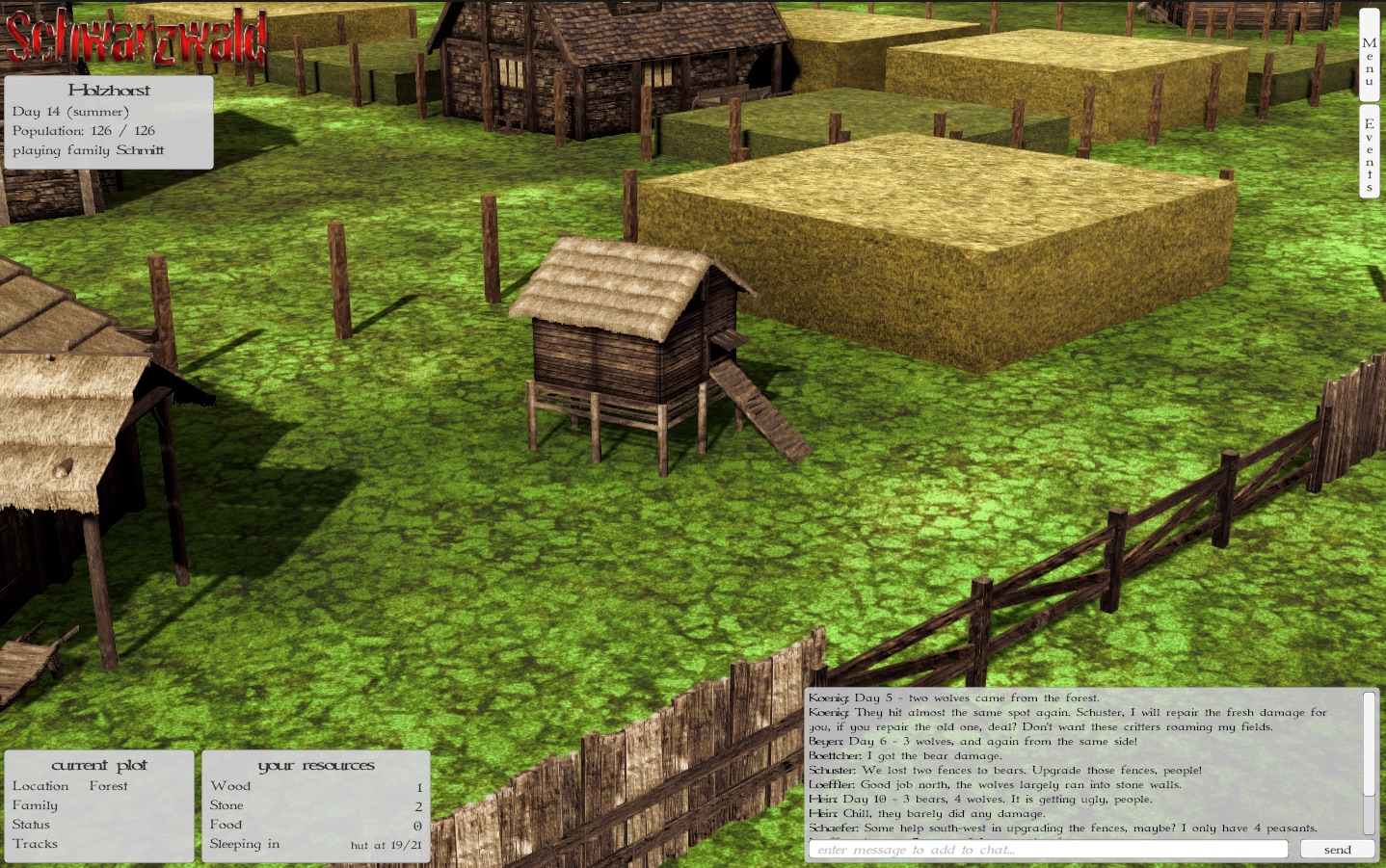 The henhouse is a beautiful new addition to make survival a little easier. It can be built on your own plot and will from then on provide a small amount of food, but it does so automatically without taking up valuable peasant actions. The disadvantage is that it takes up one plot that you could otherwise farm, but there is always a trade-off, isn't there?
Current Development Status
The game is in beta, so a couple features are incomplete and there might be bugs. But we have some games running and the core gameplay is finished. You can join the beta test by downloading the client and joining.
Development speed is fast right now, with an update coming every few days. Here is a current internal game to show you how the game looks like in full swing: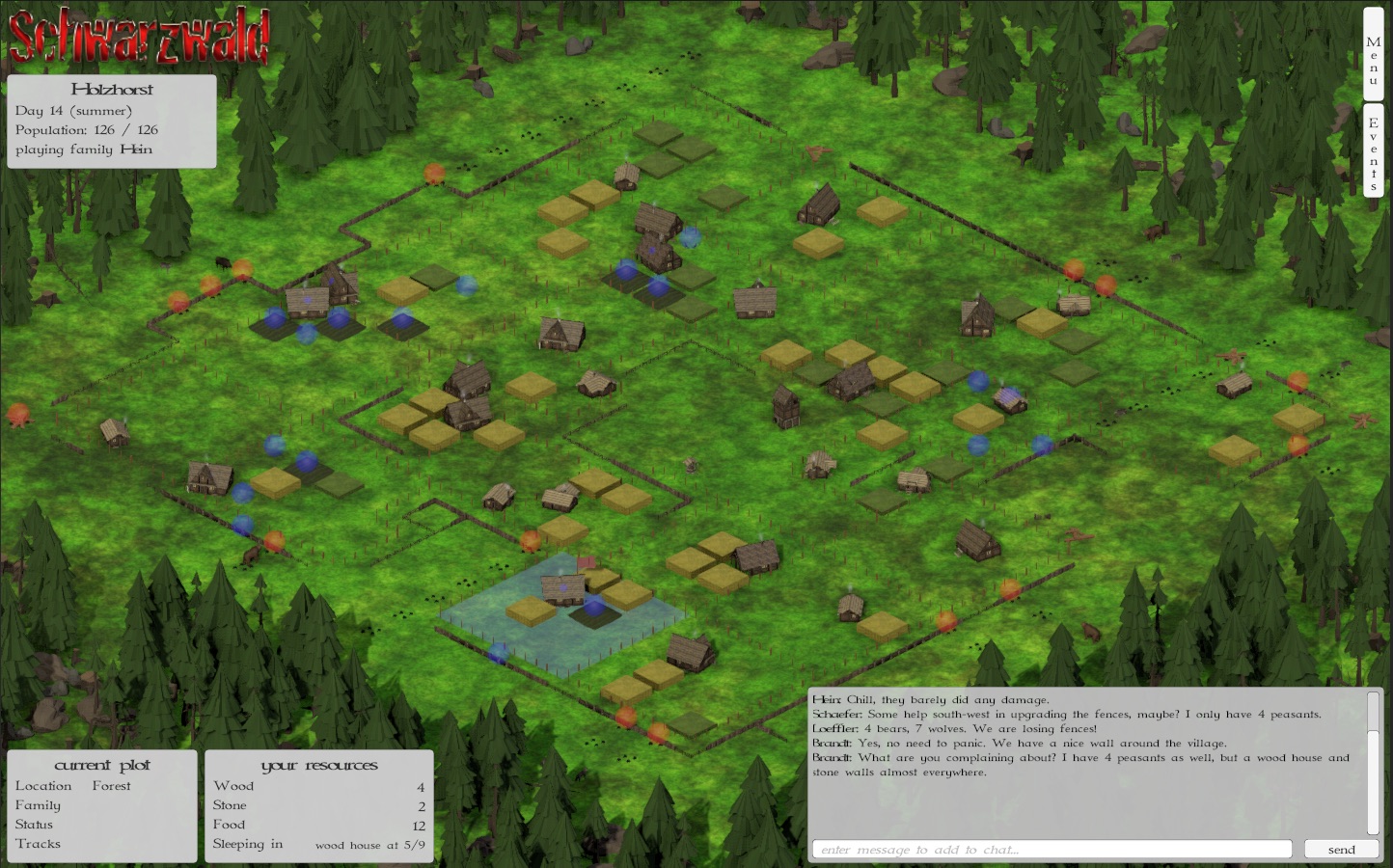 The beta is full of features and details, including seasons, a working in-game chat and even the scoring system is already done. In the next beta, even the forest will react dynamically to wood gathering, with more and more trees being replaced by trunks as the players gather more and more wood:

Summary
An interesting game is running through its beta and still has slots for additional test players. Joining is easy, playing is easy and fast, and it takes maybe 10-15 minutes of your time a day, probably less. Development is active and ongoing, with rapid progress.