Kind and fine day, friends! With you Brave Beard Digital, and we continue to tell about interesting projects from the indie-game industry. This time, extremely unusual project from the Axyos Games team which has created the game AXYOS of the same name. Game under the name Saving Private Chicken is the new project of team and at the moment there passes Greenlight. We have communicated to the founder of team - Andrey Kharitonov, and have a little found out about game.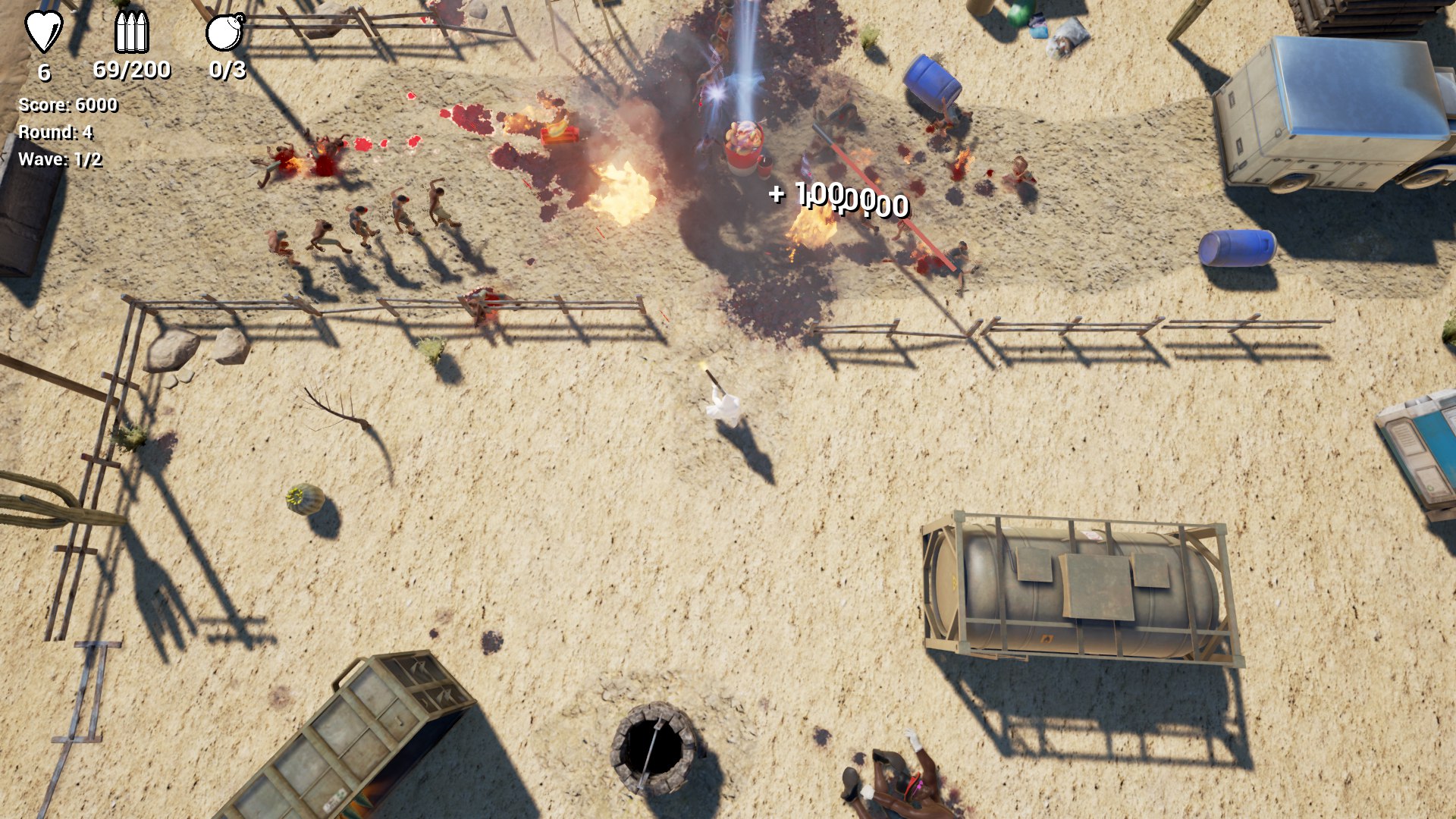 So what we have chickens? The game Saving Private Chicken represents top-down shooter with a certain hybrid of passing and survival. According to famous information, the player it is necessary to break on city locations, to beat off the infected inhabitants. Among a standard set of the weapon, on hand there will be a helicopter support from air, and it is possible still some things, but they are still unknown.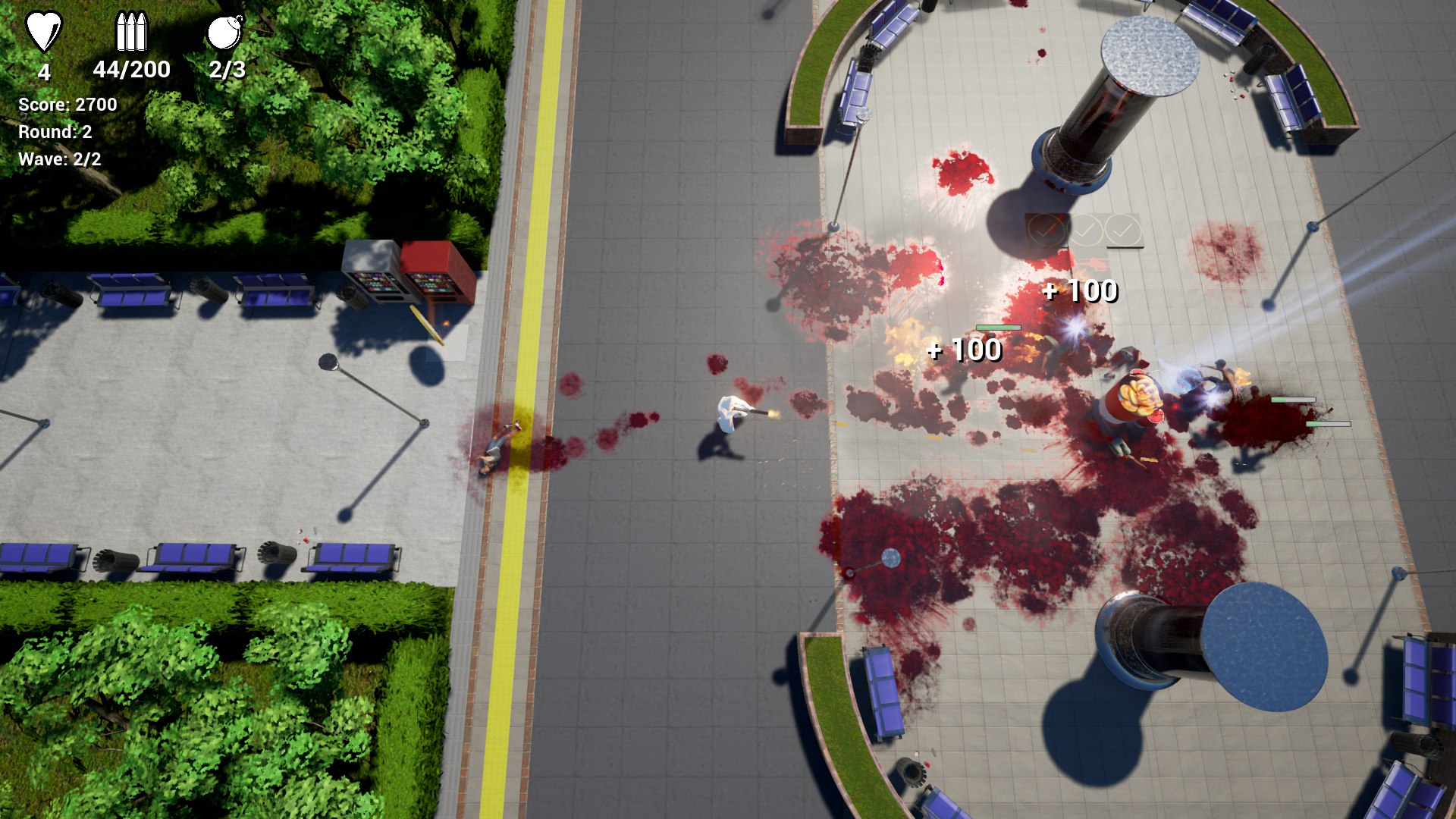 Separate attention to a game plot, it not absolutely usual, be more careful. You are Ryan, the ordinary person who should battle for a survival soon. You wake up in perplexity from an ominous roar behind a window. Having approached a window, everything becomes clear, Ryan was surrounded by crowd of hungry. Thanks to the turned-on TV in the neighboring room, you learn that people are infected with the KFS virus (have changed a letter that not to offend Mr. Sanders), which have gobbled up all stocks of fast food on the planet, except... a chicken bucket which Ryan left in the refrigerator since yesterday. Not to lose, so precious artifact in the come epidemic, Ryan makes escape and begins to wander on the world in search of a shelter. This wandering, won't even be close to safe...
Cursor here what? What with graphics? By the form, it seems even anything. Here the cursor here not such, as usual happens. That is, here not Unity, but Unreal Engine. By the way, it is the second game from team which costs on a similar cursor.
Graphics in game - 3D that already pleases against the general hysteria on 2D. Objects are well traced and detailed, of course there are some defects, but game was only rolled out so it is not final edition. Bright special effects which give to beauty to game action, that is explosions and splashes of blood up to standard.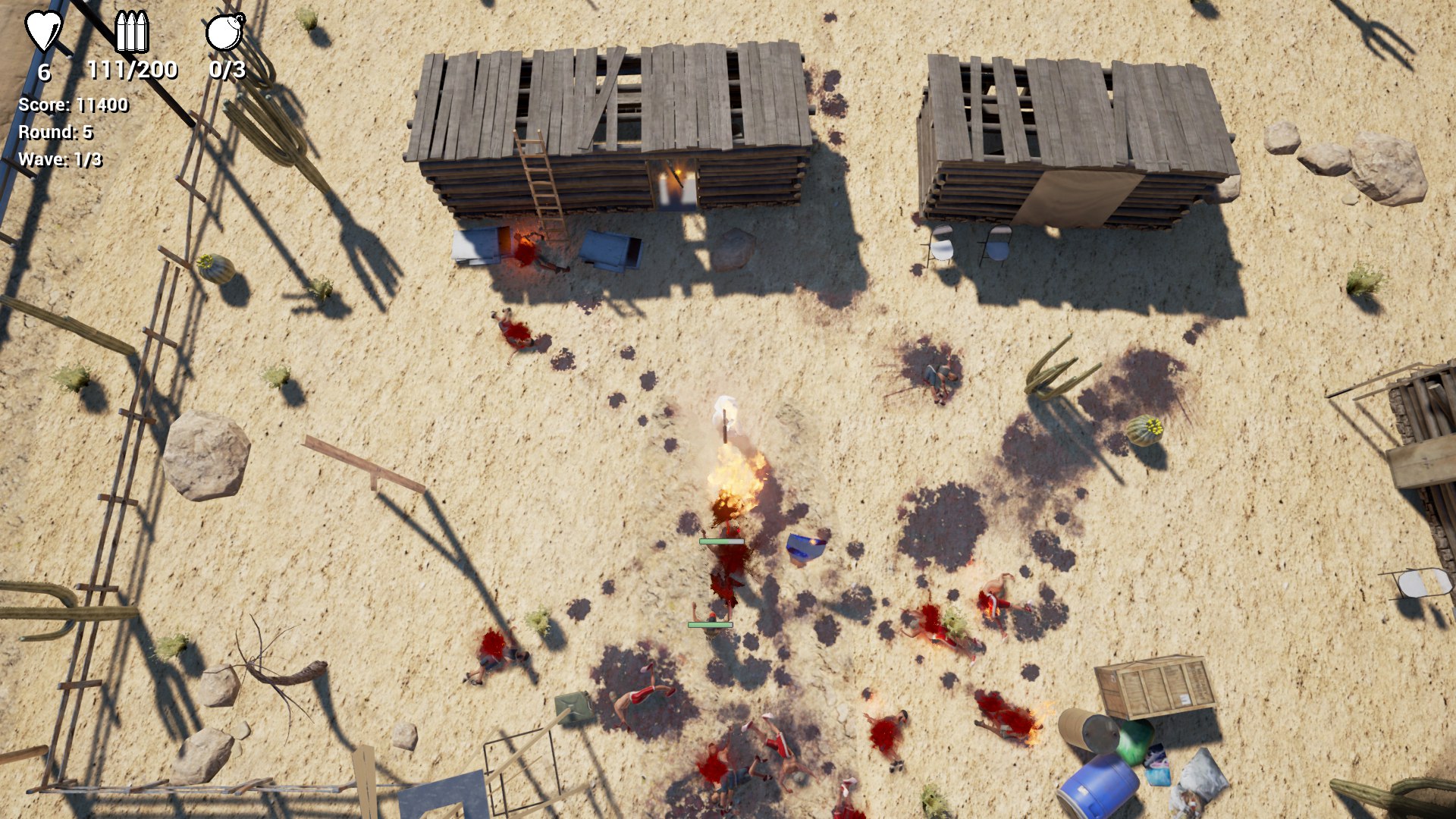 Plans in the long term. On Greenlight follows from the description that in game the tower-defense regime, the table of leaders, achivka, a wide choice of cards and of course, by co-op the mode will be introduced. Won't do without expansion of an arsenal, abilities and options of support.
Summing up the small result. Among all projects on Greenlight, this is allocated at least with the fact that it is top-down shooter of which it isn't enough from independent developers now. Good visual and music gives to this game certain advantage. The sharp plot also lifts around game adds it interest.
For today all this, you watch our team and don't pass the next news on game.
Page on Greenlight. If you want, you can vote.