Hi everyone,
Since we're getting really close to our v1.0 alpha build we thought we'd give you an update on what's happening with the game and the most recent updates we've made.
In v1.0 we want to get all the mechanics completed and get as much artwork in the game as we possibly can. We're making great progress with the mechanics and are getting really close to completion, we just have to complete the bounce mechanics that we want to add to the swipe attack controls. We want the player to execute a swipe attack and the samurai will bounce off the heads of the zombies offering the player the chance for another quick attack if they are fast enough to catch the samurai in mid-air as he bounces.
We want to get everything done as quickly as we can so that we can spend the last few months before release polishing the game and refining all the mechanics to give the player the best possible experience with our game. Our artist Lukas has been working really hard on getting the artwork together for Samurai Apocalypse and we've included a sneak peak at some of his most recent work below.
Main Menu Concept Art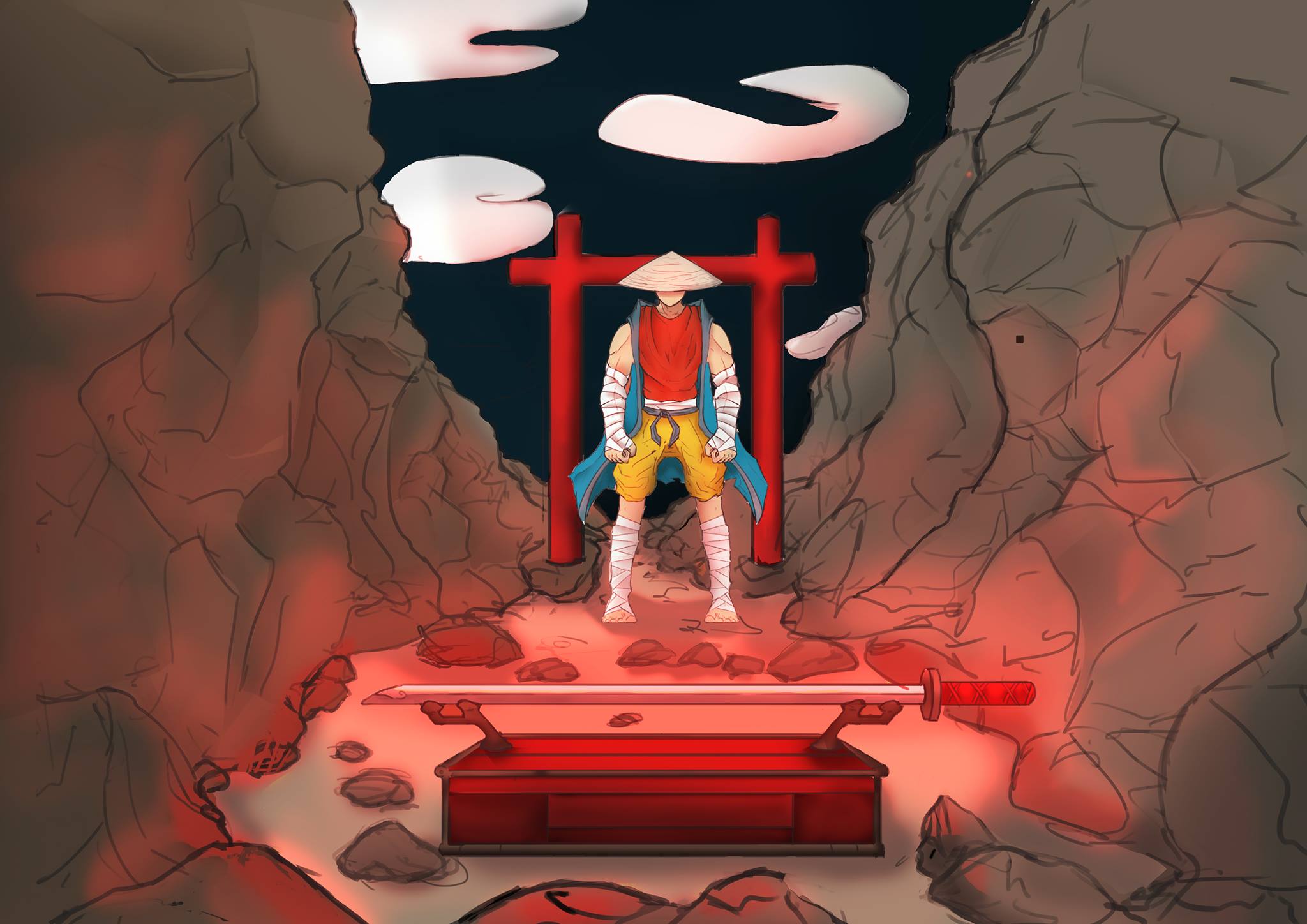 Main Character Concept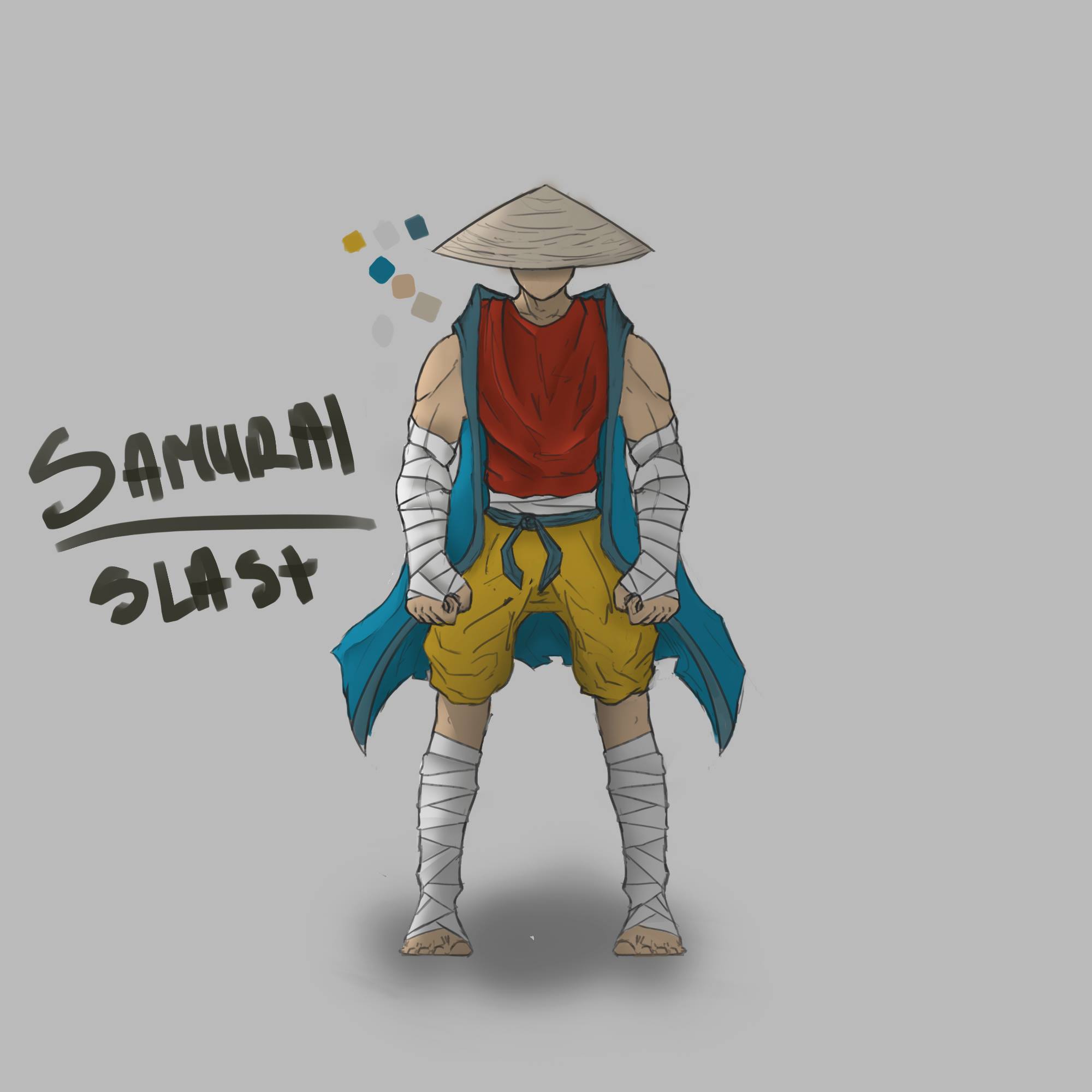 Enemy Concept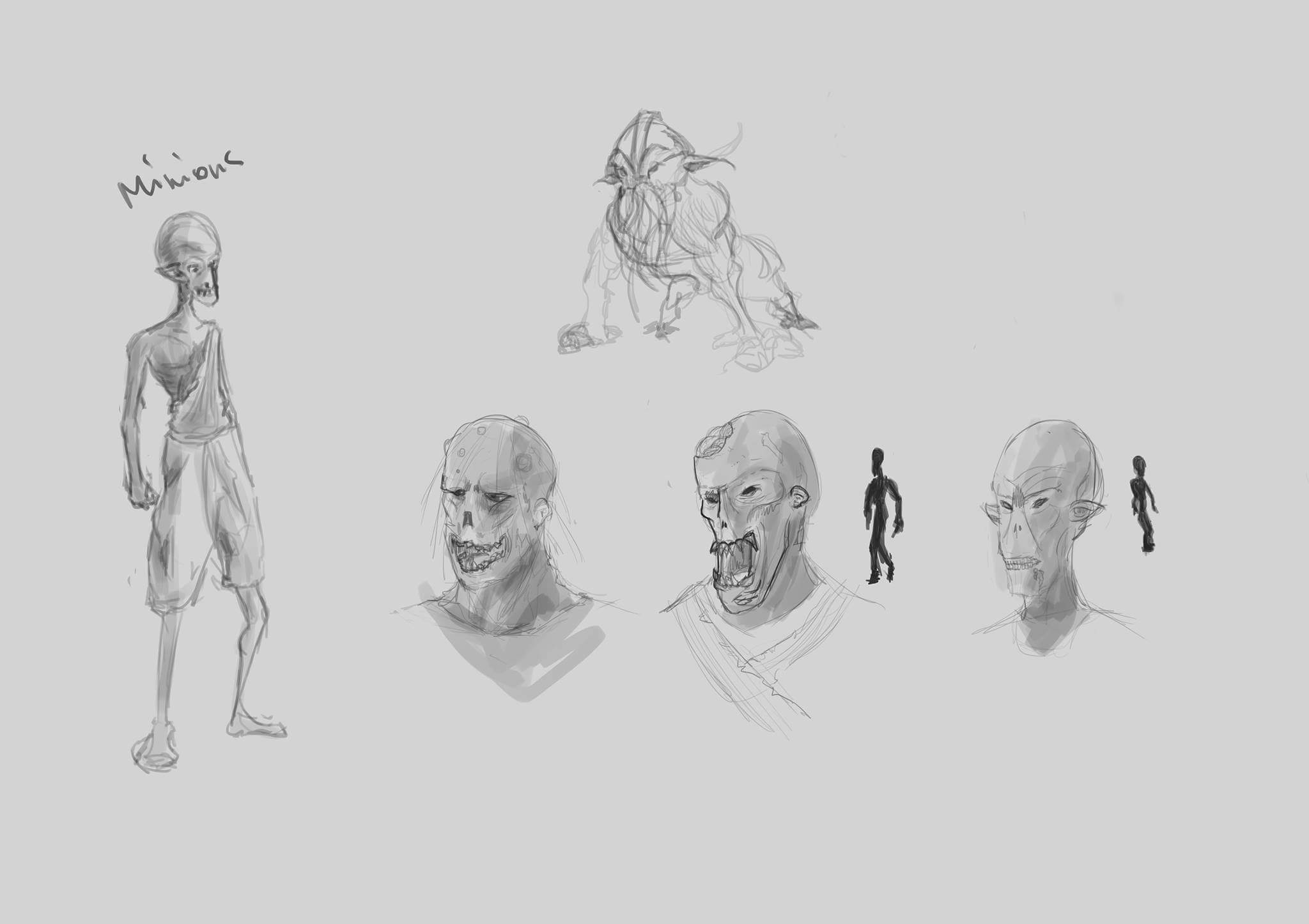 We've also got some screenshots from our latest build for you to get a behind the scenes look at the development of Samurai Apocalypse. Please bear in mind that all the artwork in our current development build is place-holder artwork and will not end up in the final game.
Placeholder Main Menu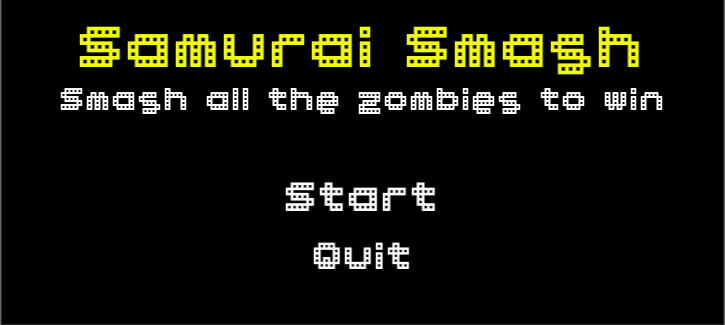 Menu Scene in the Unity Editor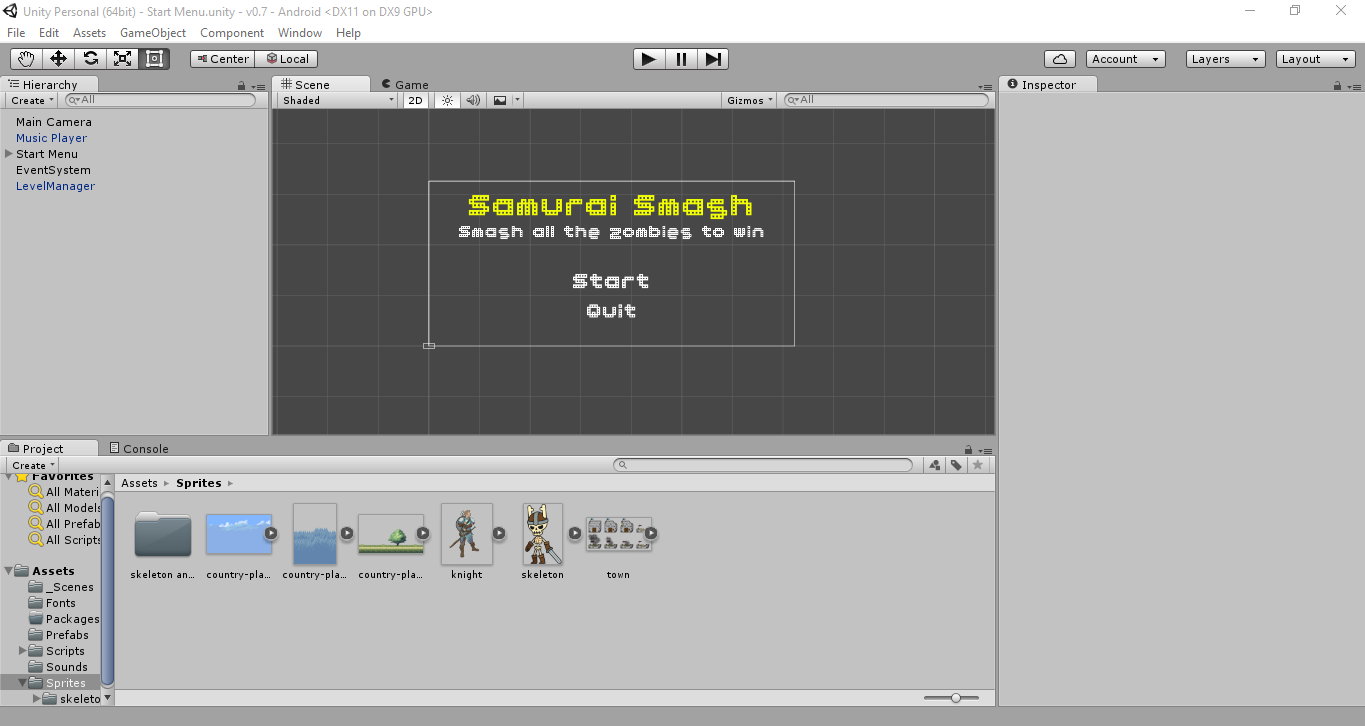 Zombies spawning and moving towards that Samurai's home to attack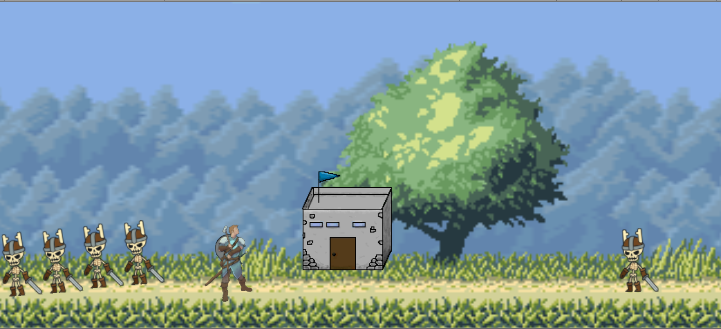 Scripting the zombie spawner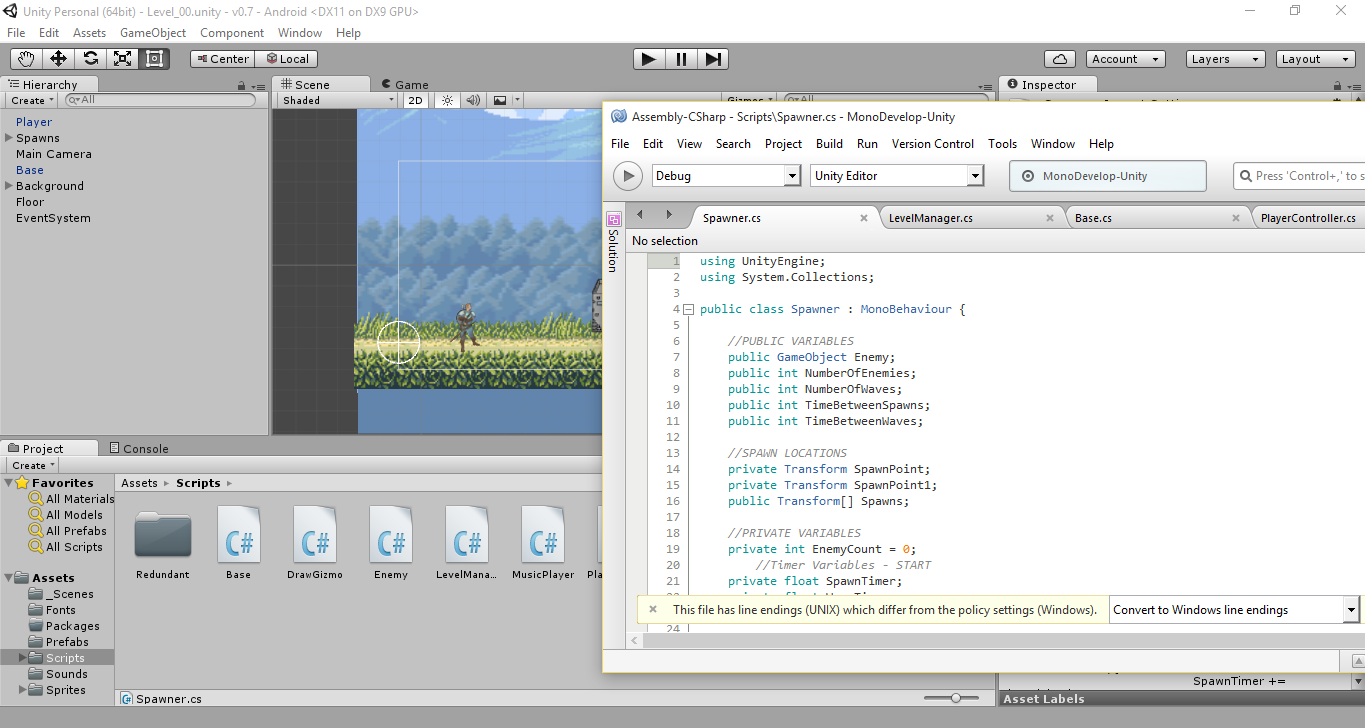 Setting up spawn points in-game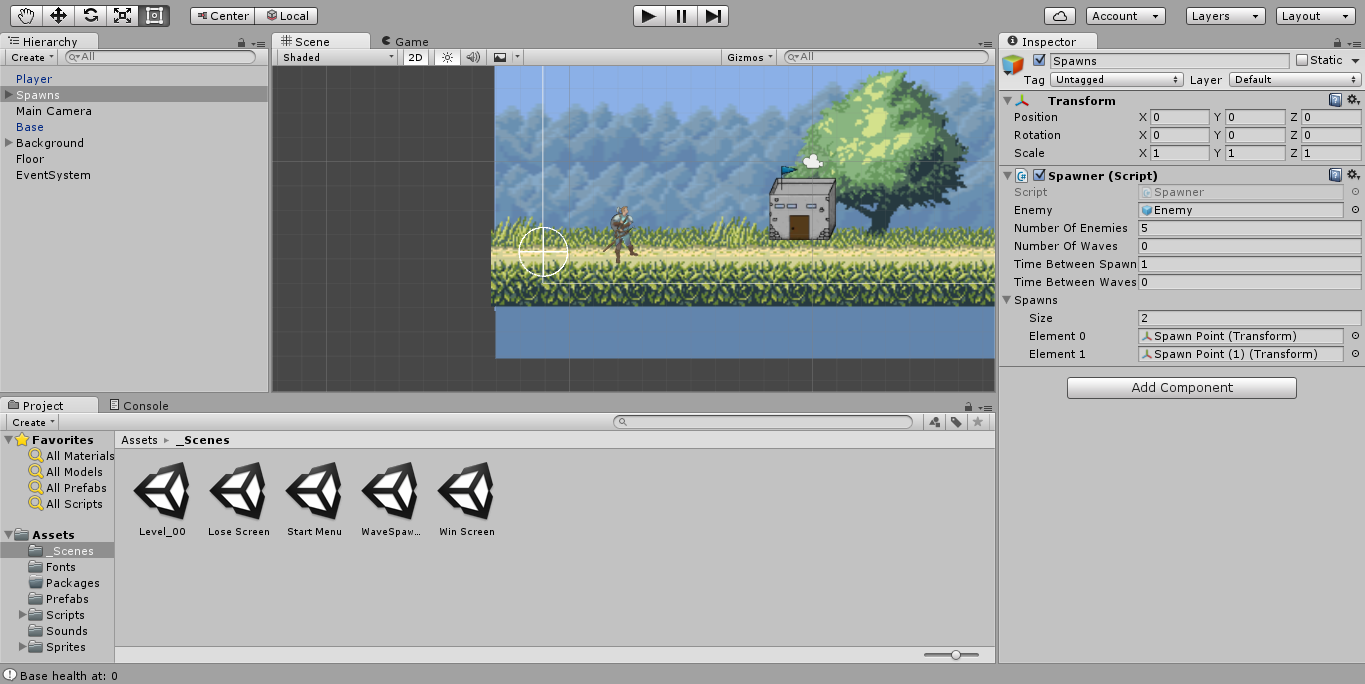 Editing the spawn settings in the Unity Editor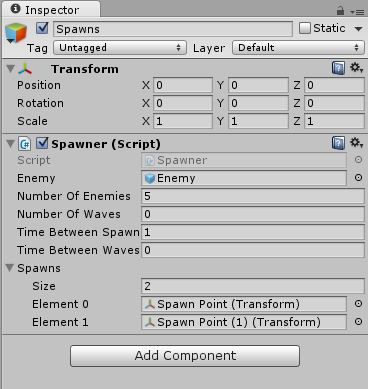 I hope you've enjoyed checking out some behind the scenes content of our game, there will definitely be more content on the way. When we reach alpha (v1.0) we will be releasing lots of new content including a gameplay video and some more behind the scenes development shots. Stay tuned!
Thanks
Lucas