Project Status:
As you probably know, the release of Leap Motion was postponed until June 22nd. That means we have more time to finish Runes and add more features to the first version of the game!
We are in beta stage now and have all the basis mechanics in place. Most of the art is done, all the levels are finished, the menus and UI are as good as done, and the music is sounding great! The basic gameplay is implemented too; we just have to add some extra features to make it even better. The online multiplayer, campaign and tutorial are being worked on too.
New screenshots: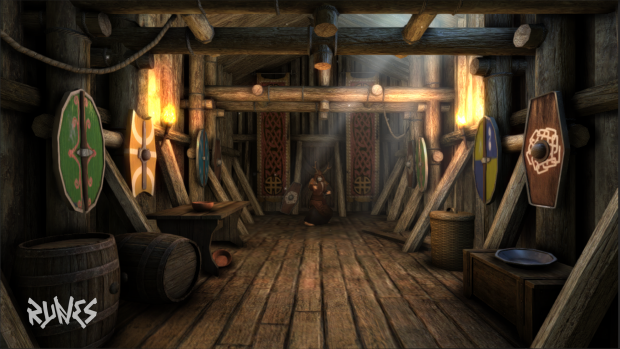 The blasphemed heathen-hall of Pritona
In Celtica, atop ruins from a wilder age,
Where baser wood replaced the rock of old,
Which, but for our lack of skill,
Spells doom by the day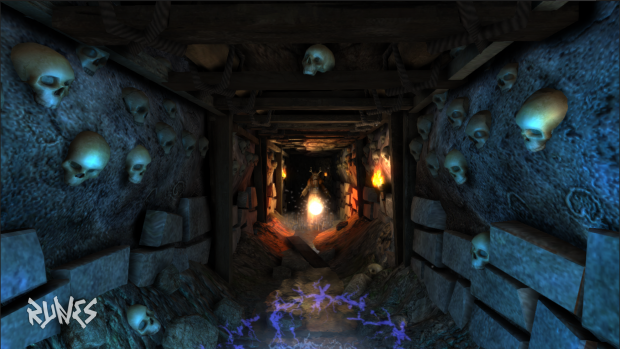 The tomb of silent Ankou,
In the once-marks of Eburon,
Whose halls are promised all men of power,
Where fools seek the counsel of dead men,
But the wise will find dry bone
First campaign map and UI reveal: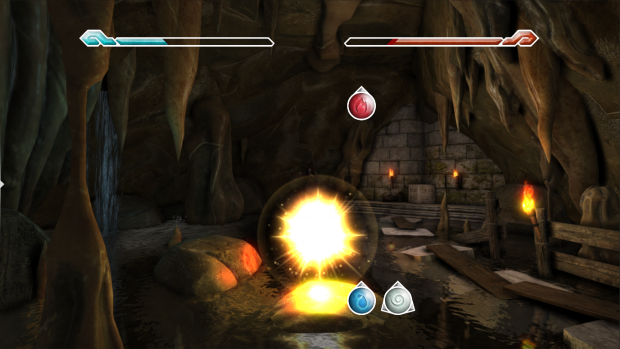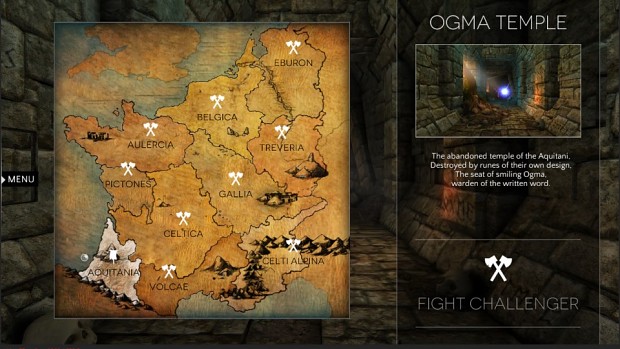 Wild WEBPAGE appeared!
We now also have a Runes webpage online at www.runes-game.com
Let us know what you think!
Support us!
You can support the project by following us on Facebook and IndieDB, where we will post regular updates about the project. We want your feedback and ideas to help us make our best game yet!
Please note that everything is still very much a work in progress and that these pictures and movies are not in any way representative of the final version of the game. Which will be even more epic!