Earlierwe have been sharing development on our ruins, regarding level design and asset creation.
I would like to talk a little about where we are. Right now our ruins level for the PGV demo is comprised of 7 rooms, connected by a series of corridors/access tunnels.
Room F is essentially room 6 which contains a computer control unit, see image below.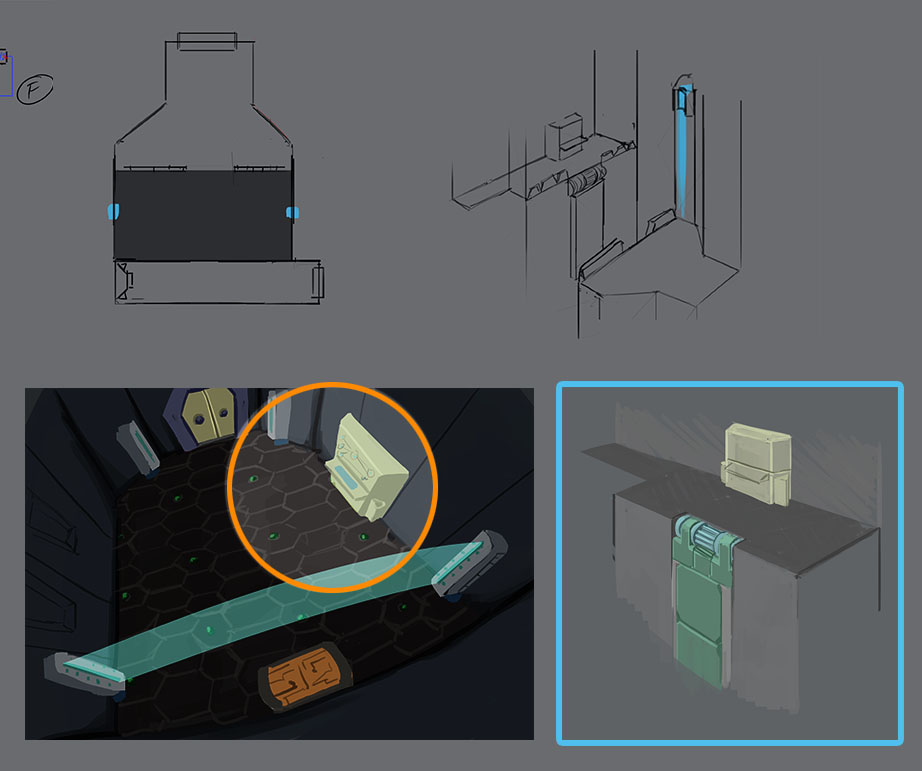 This is the Central Control Unit for the ruin. Interacting with it unlocks and gives player access to the boss door (leading to room 7) which was found earlier in the ruin and was locked.
We got to work and developed the environment based on the conceptual art and level designs we had created. And we built the asset, for the Central Computer Unit, and placed it on the back wall.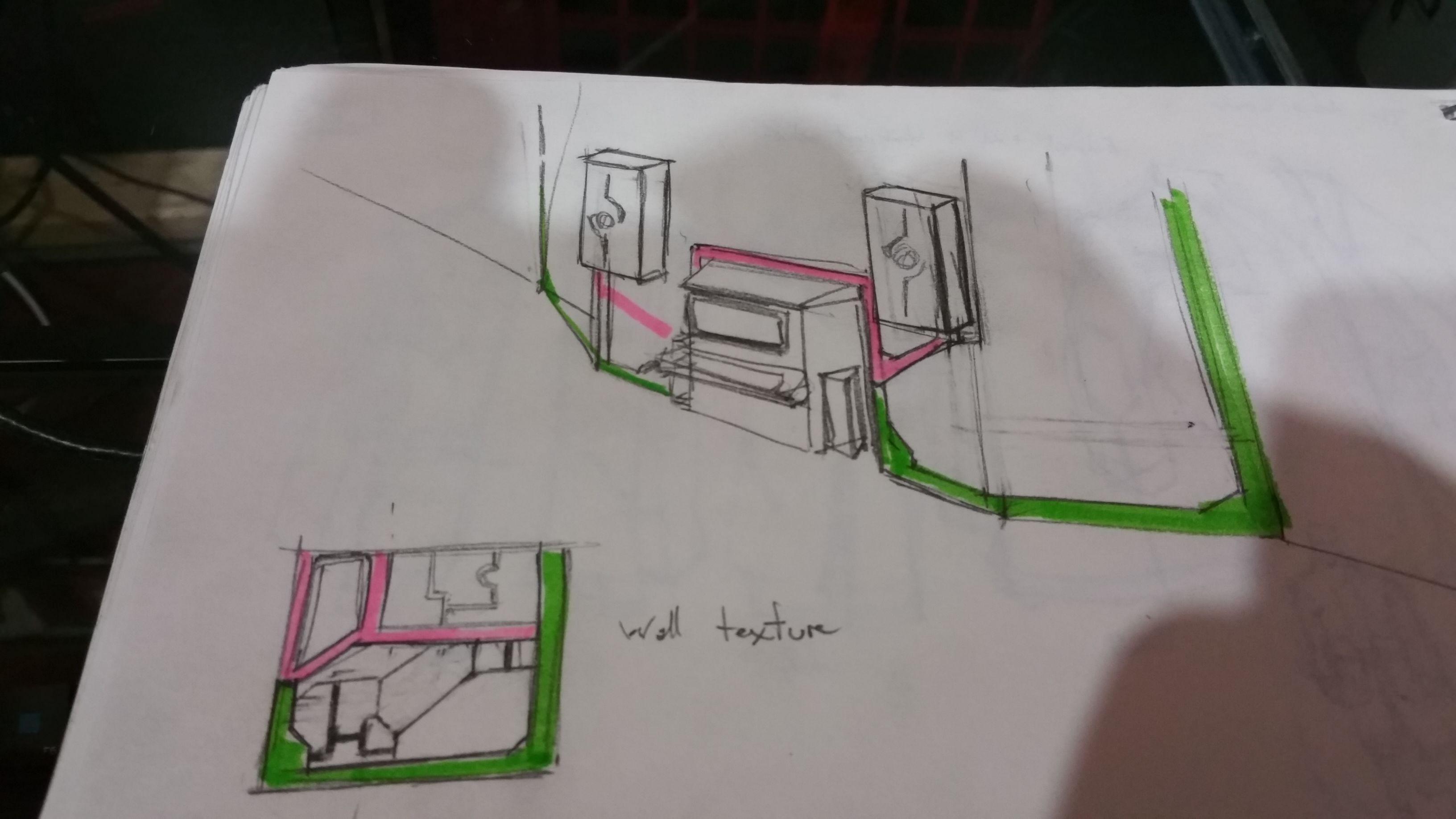 I felt this approach would make the Control Unit feel significant. In regards to the texture of the built out wall I thought it would be good to have a series of interlocking metal plates, with visible cables running underneath (seemed fitting for a Central Control Unit). I began the creating the tiling texture.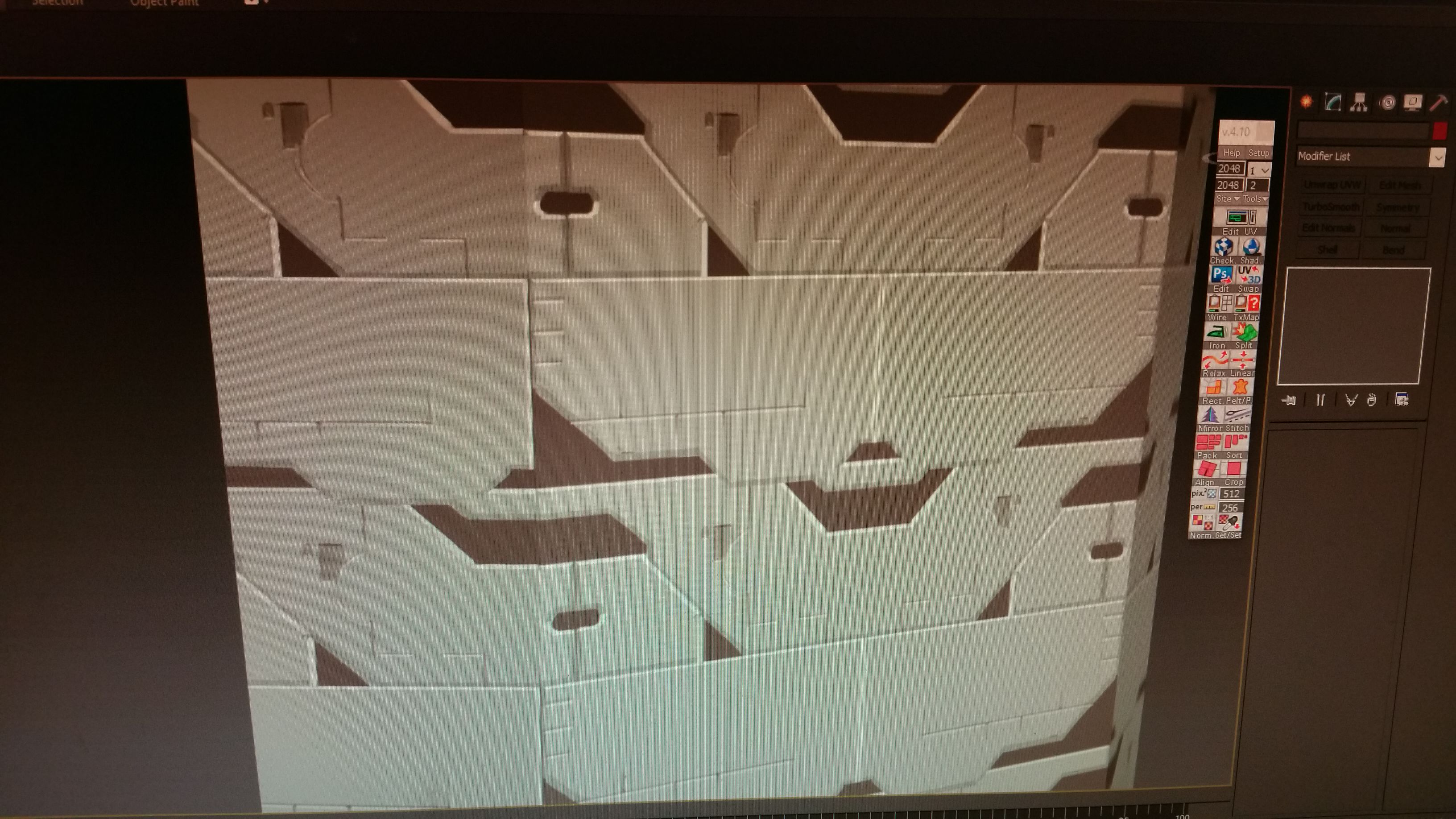 And finished the base texturing and set it up the mesh and geometry in the Unreal Engine. You can see it below.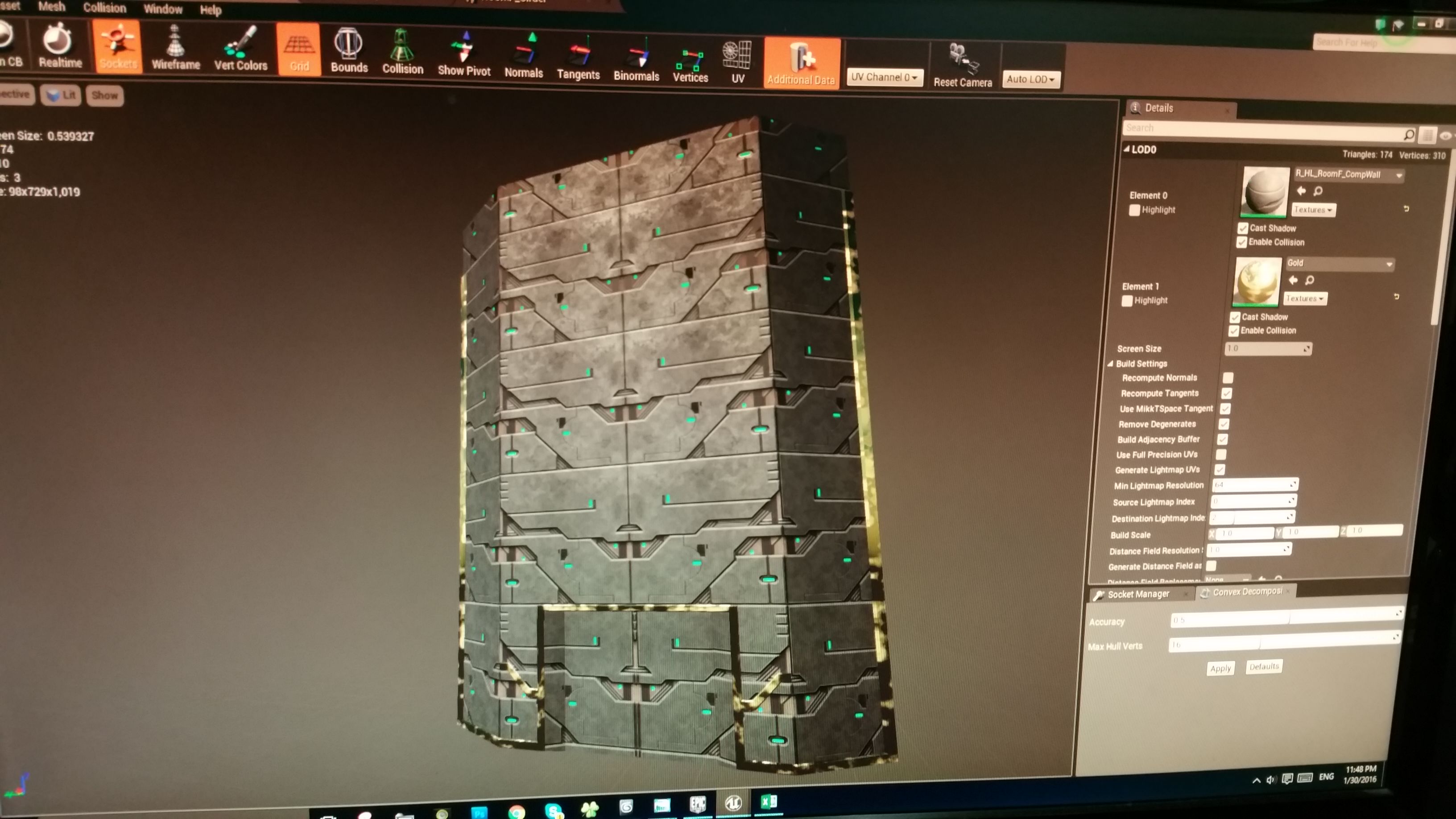 The space at the bottom is for the Central Control Unit to sit in. I will try to update this article a little later with the final shots with the asset in the room F level with all of its accessories running in UE4. If not, the final version of this asset will be shared as an image update, on our profile.