Rory's Development Log #5
Hokage Building / Office

Hey everybody!
For the past two days, I've been live streaming my progress on Join.me, it's been pretty fun, having company while I do my work.
It's always been my goal to have an open development process, for everyone to watch as we create the game, and this is just one way I can think of that will accomplish that.

It took two days to finish this, but I'm finally done with the biggest building so far, which is the Hokage Office/building.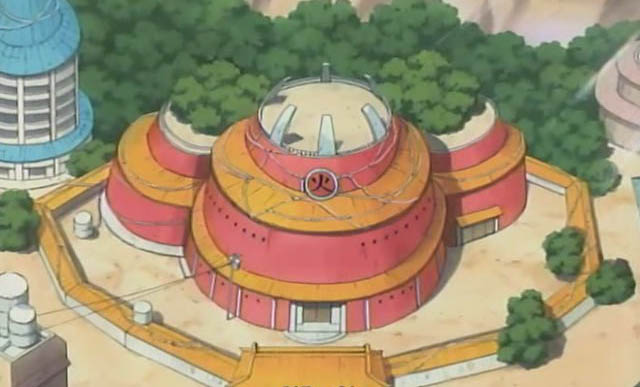 As promised, I'm going to work on the Konoha Hot Springs next. This will be a fun add, especially when we release the game late this month.

Note about the "Release
The release we talk about late/end July will be a very basic demo/alpha version with little content to keep you playing. But for the hardcore fans who are staying around watching the development. You'll have a nice little place to chill and hang about rather than the forum Shoutbox!
The releases will also be prone to wipes.
Without further ado, here are some screenshots of a test map with the Hokage building in it.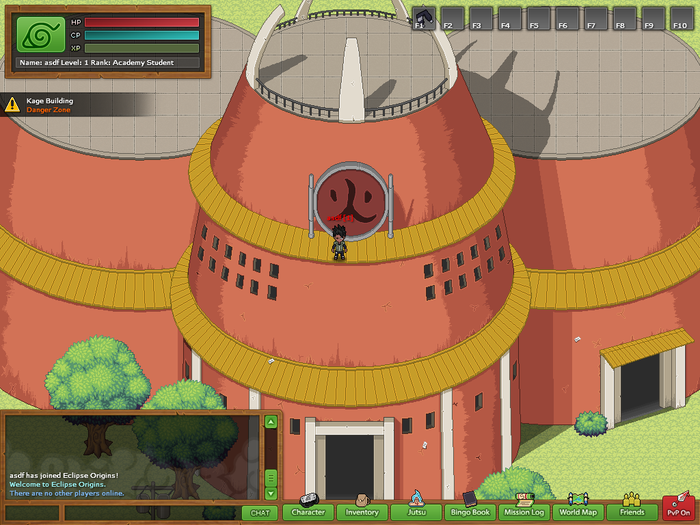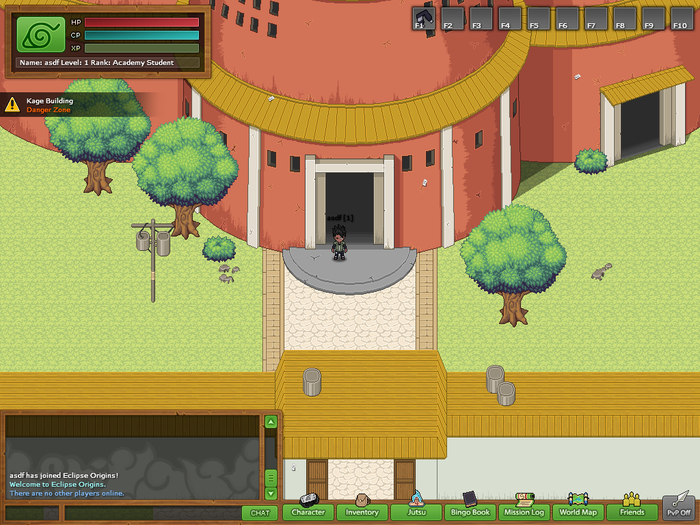 Once again, thank you for all the members who were with me while I worked on this! If I do choose to live stream what I do next, I'll post the link in the Shoutbox. So stay alert for that!