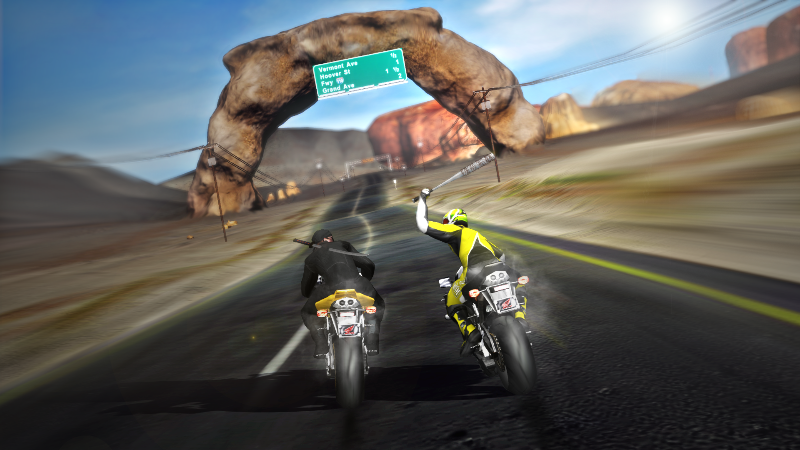 Darkseas Games is pleased to announce that our Road Rash inspired Kickstarter Road Redemption has reached its funding goal of $160,000.
There are still approximately 13 hours left of our kickstarter campaign, and we hope to reach our stretch goals of porting Road Redemption to the Xbox 360 and integrating Oculus Rift support at $178,000 and $198,000 respectively.
Road Redemption will release on PC platforms August 2014.
"We'd like to give a huge thanks to all of Road Redemption's backers for making this possible, and for helping us spread awareness. Road Redemption has been our dream project for over a decade, and we're so excited that we can now devote our full time towards finishing it."
"We'd also like to thank Road Rash Co-Creator Dan Geisler for all of his support as we've tried to raise development funds." said project spokesperson Claire Fontenot.
Road Redemption Trailer: Youtube.com
Road Redemption Oculus Rift Test Video: Youtube.com
Road Redemption Screenshot: I.imgur.com