The Artwork
Hello there people!
It looks like there have been 100 visitors from the past three days! Yay! Sure 100 visitors means probably nothing to you, but it does to me!
Please don't forget to leave some comments on the page in the event you are interested. Comments always help.
Now for the meaty part. It seems a few of our artists got back to us and have decided to give me full bodied versions of the characters in higher definition. Also, we have added a new battle back to the game to give it more oompf (means force).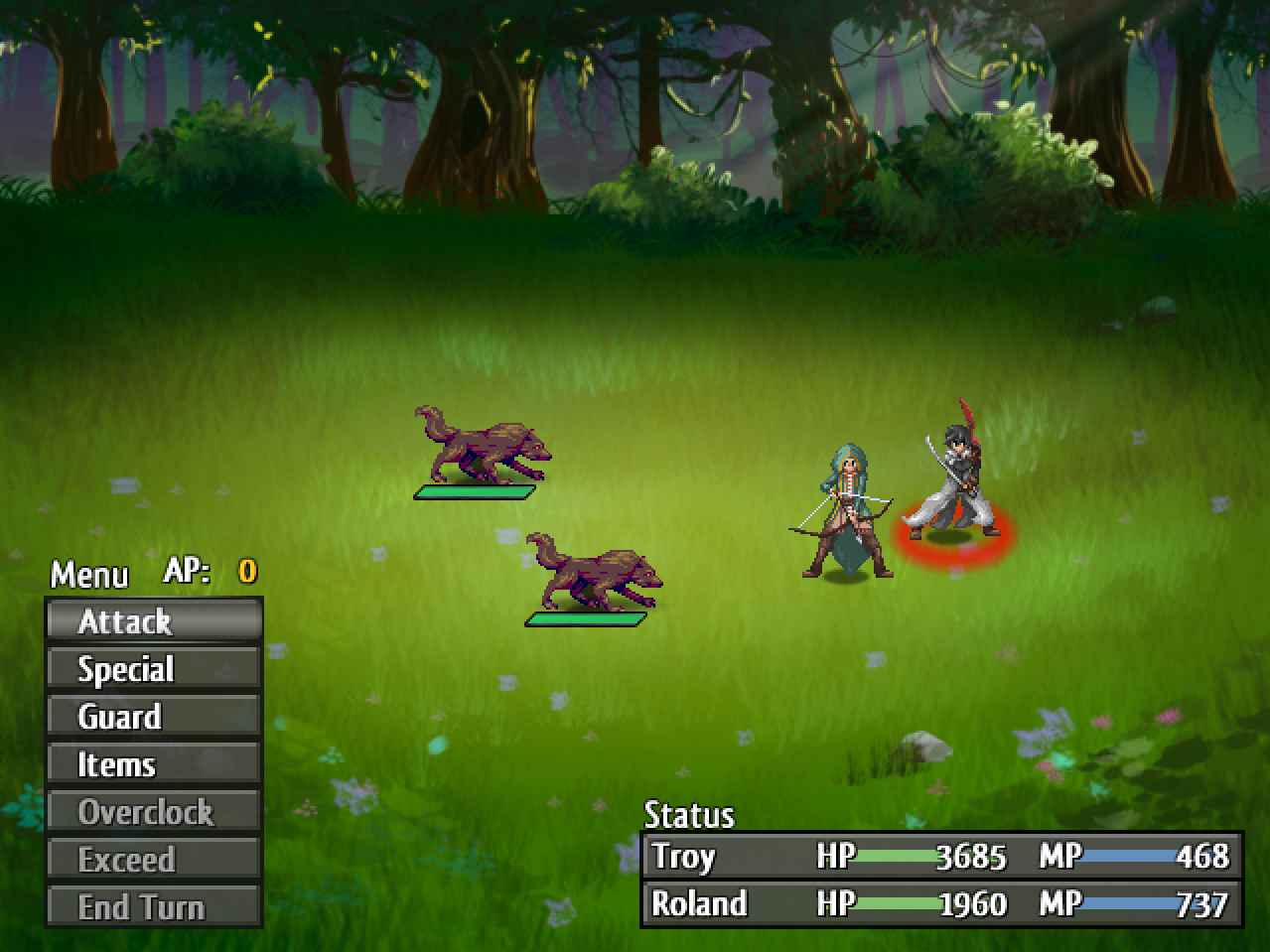 As we can see, this is our new battle back for the forestry areas. It is still a work in progress, but this battle back has already been integrated into the demo (updated today at 12/16/2015) for you to see.
Also we fixed a few bugs here and there to make the game run smoother and have somewhat shrunk it by a little.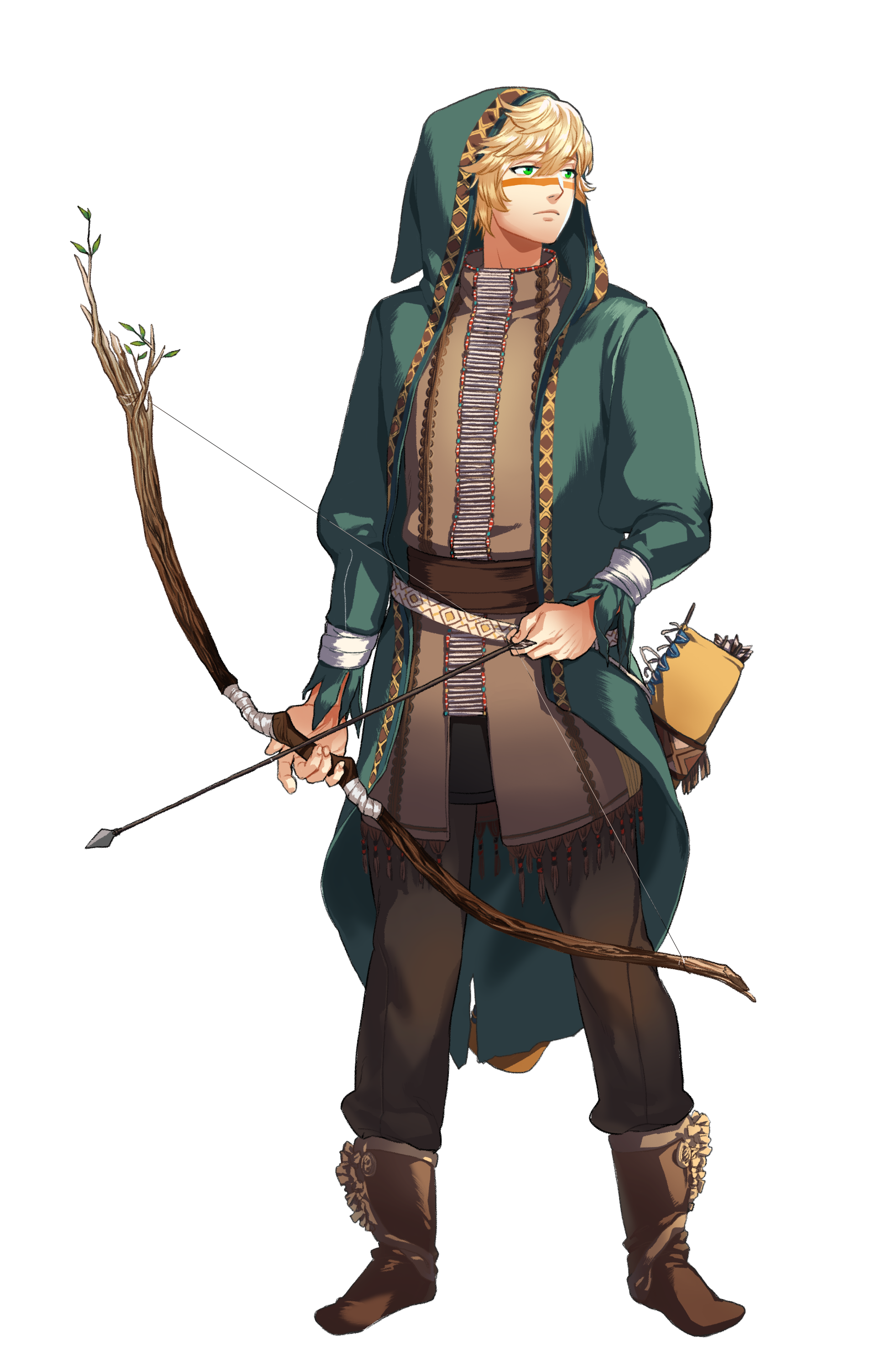 So, this is our second protagonist Roland, who was just given to us in better definition. Our cool, cunning bow-boy is now ready for some fighting.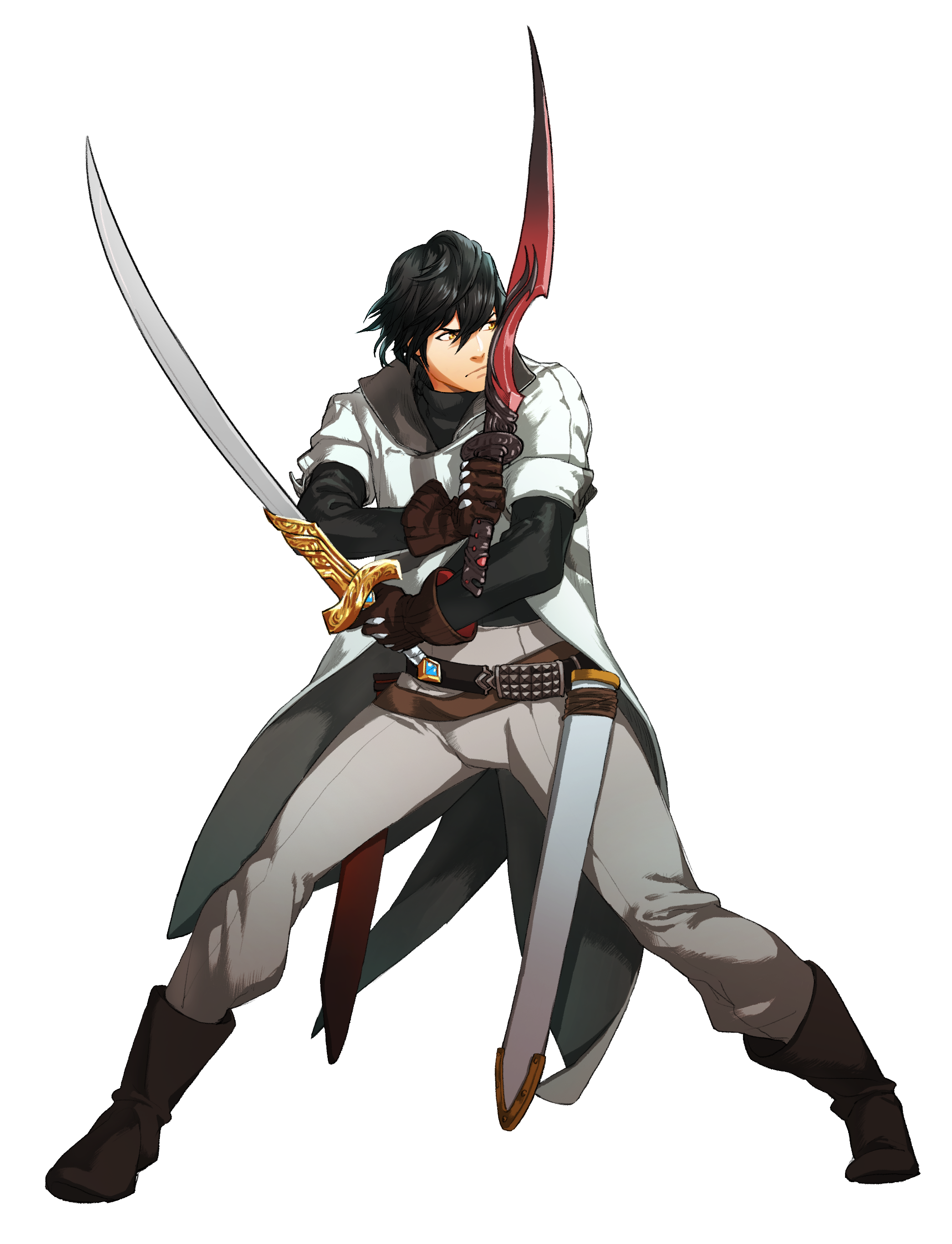 Here is troy, although you did see parts of his full body on the images, this is a higher definition of his full body pictures. As serious as he is, this young man has been traumatized for the lives he's claimed! Bizzare huh?
Here are also some sprites we have decided to show case you.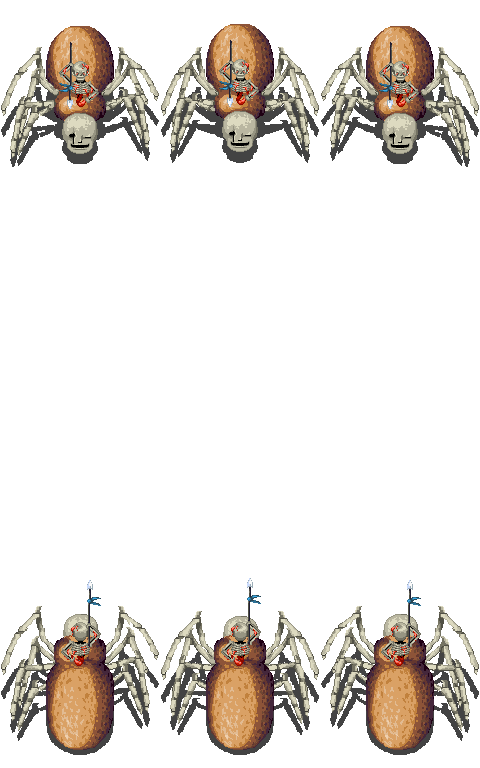 This is the demo boss, a soul infested spider from the ether planes. While talking this over with my artist, I told her specifically that I want something creepy and awesome. This is what I got, and, I am very pleased. But why a spider? Why not something more epic? Well, that is for you to find out in the demo yourselves!
Here are some generic villager sprites:

There are several varieties of these, but this serves as a placeholder for the current demo as of now. The villagers will be walking around the village talking about some random aspect related to the story. Some of them give hints, which might leave you hanging.
Other than that, this article has come to an end. We hope you leave comments on this article, as well on the game! Support us, spread the word, and we sincerely hope you have a great day!
Sincerely
D.W

(Chibi Roland, a fridge magnet)