Hello all,

I'm excited to reveal Resort Boss: Golf's Early Access roadmap for March to May! Alongside further bug fixing and polishing, there's much more coming your way very soon!

Take a look at the image below to see what exciting new content is coming your way each month: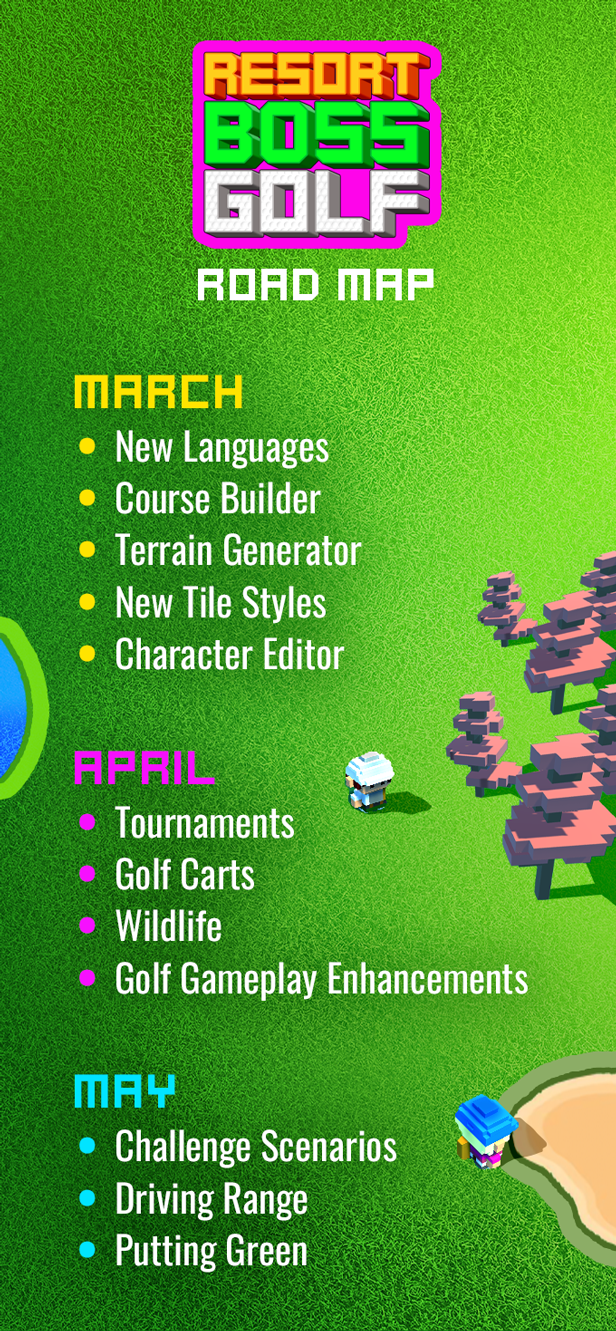 March
Take a read of the new content being released for Resort Boss: Golf before this month is out:

New Languages: French, German, Spanish, Japanese, Chinese, Russian & Portuguese

Course Builder: Complete freedom in determining which holes belong to which course, allowing you to have multiple courses of any size inside your resort! (Removes the 18 hole limitation, allowing you to create any number of holes and assign up to 18 of them to any course)

Terrain Generator: Sandbox maker will be upgraded with a terrain generator that adds more variety to the resort.

New Tile Styles: Varied tile palettes that represent different biomes and areas of the world, making each of your resorts look different from the others.

Character Editor: Create your own golfer avatar, set the attributes, and use them in your resorts. Create AI players as well to expand the possible roster of NPCs on your course.


Thanks,
The Resort Boss: Golf Team