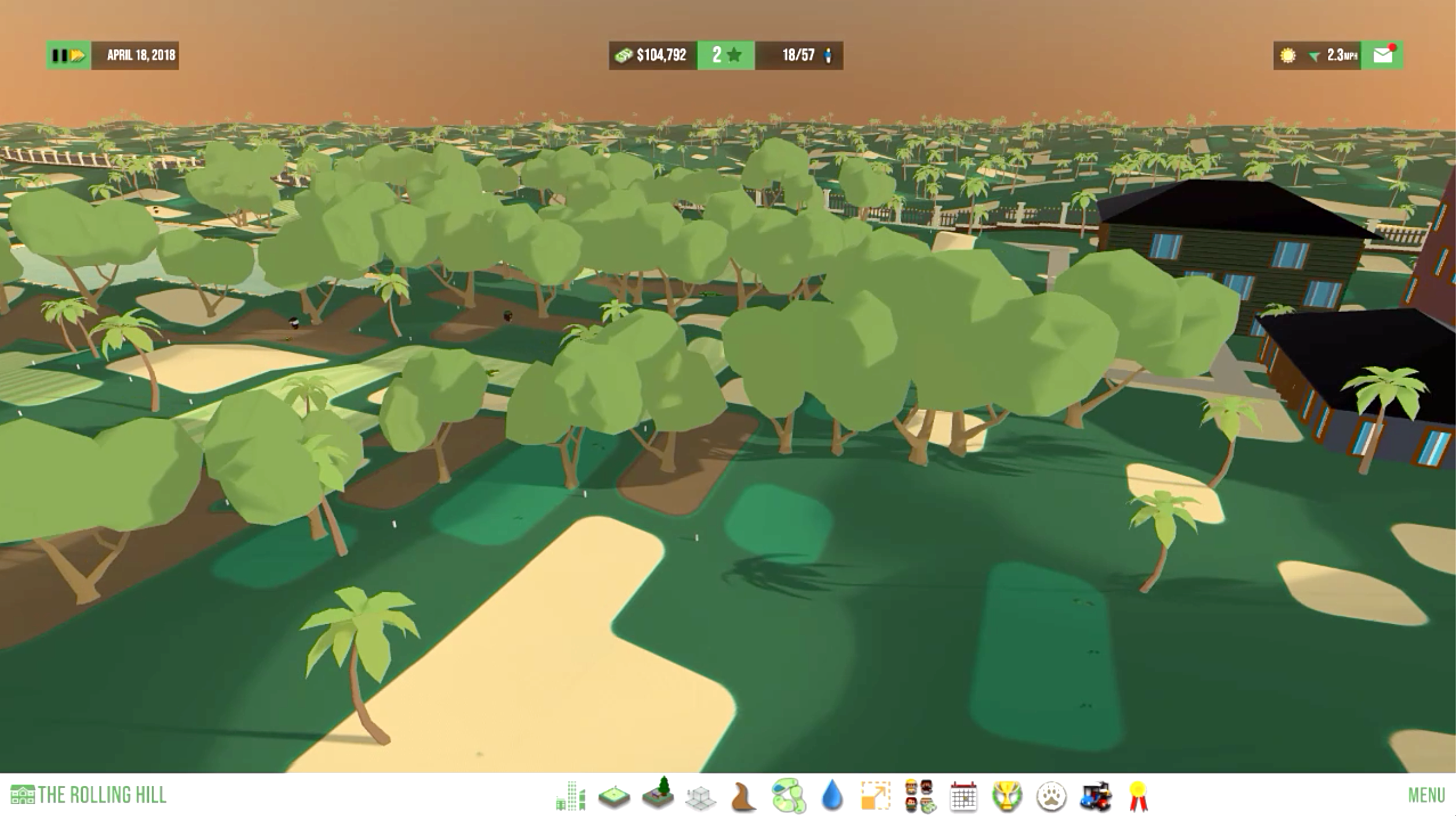 Hello all,

I am delighted to announce that Resort Boss: Golf has now hit full launch!



Today's update introduces scenario mode, bringing you all new golf resort challenges, as well as the scenario mode editor. The driving range and driving green have also been added, allowing your guests to practice their golfing skills.

July - November Roadmap
Today represents a game that we are happy to call a well rounded, feature-filled experience. HOWEVER, THIS ABSOLUTELY DOES NOT MEAN THAT CONTENT UPDATES ARE OVER. In fact, lots of new and exciting content is coming soon. See the roadmap below!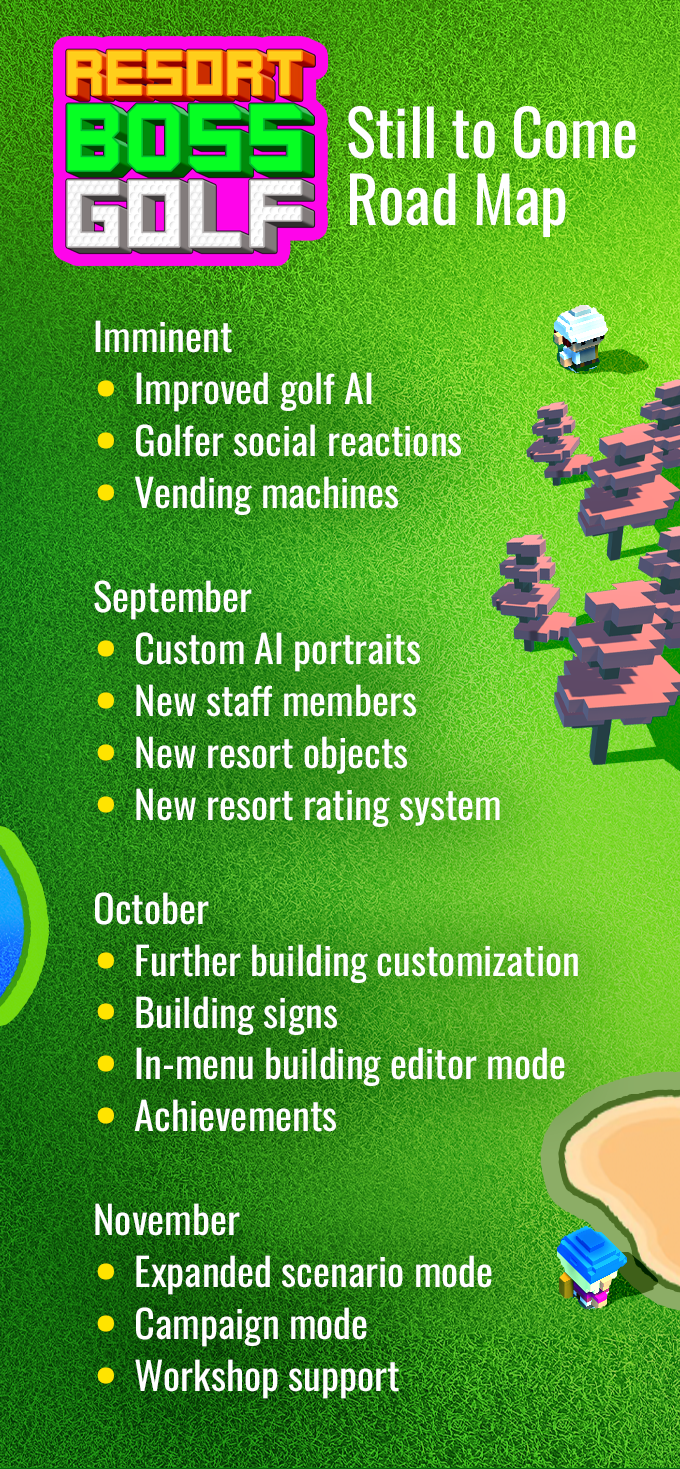 25th July Full Patch Notes
New Features

-Scenarios: A new mode of play that adds goals and restrictions for the players to play the game and try to win. 5 scenarios come with this version.
-Scenario Editor: An editor that allows players to create their own scenarios with full control over the challenges and the goals to be achieved.
-Driving Range: A new building that allows golfers to practice their long game, by driving the ball as far as they can.
-Putting Green: A new building that allows golfers to practice their short game, with holes placed by the player in an expansive green.

Bugfixes and Improvements

-Fixed an issue where loading a scenario game would cause it to revert to sandbox.
-Players no longer able to place water with the hole editor if on a scenario that restricts water placement.
-Balls from the driving range will now be removed when the players drive again (this will be changed later to have an NPC need to pick them up).
-Fixed the scenario victory message that was displaying a missing string.
-Fixed an issue where the players weren't able to raise the rating of a hotel without lowering it first.
-Players can now play the game without having to go through the tutorial first, though a popup will tell them that it is a good idea to try the tutorial first.
-Hovering over scenario goals no longer triggers the cart garage tooltip.
-Switching languages no longer duplicates certain buttons.
-Updated localization for Portuguese.
-Fixed an issue where players couldn't place the fir tree.
-Resort Buildings panel will no longer remain open through different games.
-Driving range and putting green now properly appear in the building list.
-Building selection menu has been reworked to be more clear.
-Fixed an issue where selecting the go to arrow on a building would cause the camera to go to origin.
-Improved the physics for the golf ball for the AI.
-Improved the golfer AI calculation for choosing a shot.
-Golfers will now be able to use the full extent of the fairway if there's a shot available.
-Golfers should now look at the ball while it travels in the air.
-Fixed an issue where the putting green wasn't binding the holes properly when loading a game, causing the AI to become stuck.
-Added an icon above the VIP's head to differentiate them from the regular golfers.