Today we've got some big news. Our sizable Residue demo is coming to Desura any minute now, featuring two of the game's thirteen chapters, as well as some other small bits like our semi-diegetic menu world and more.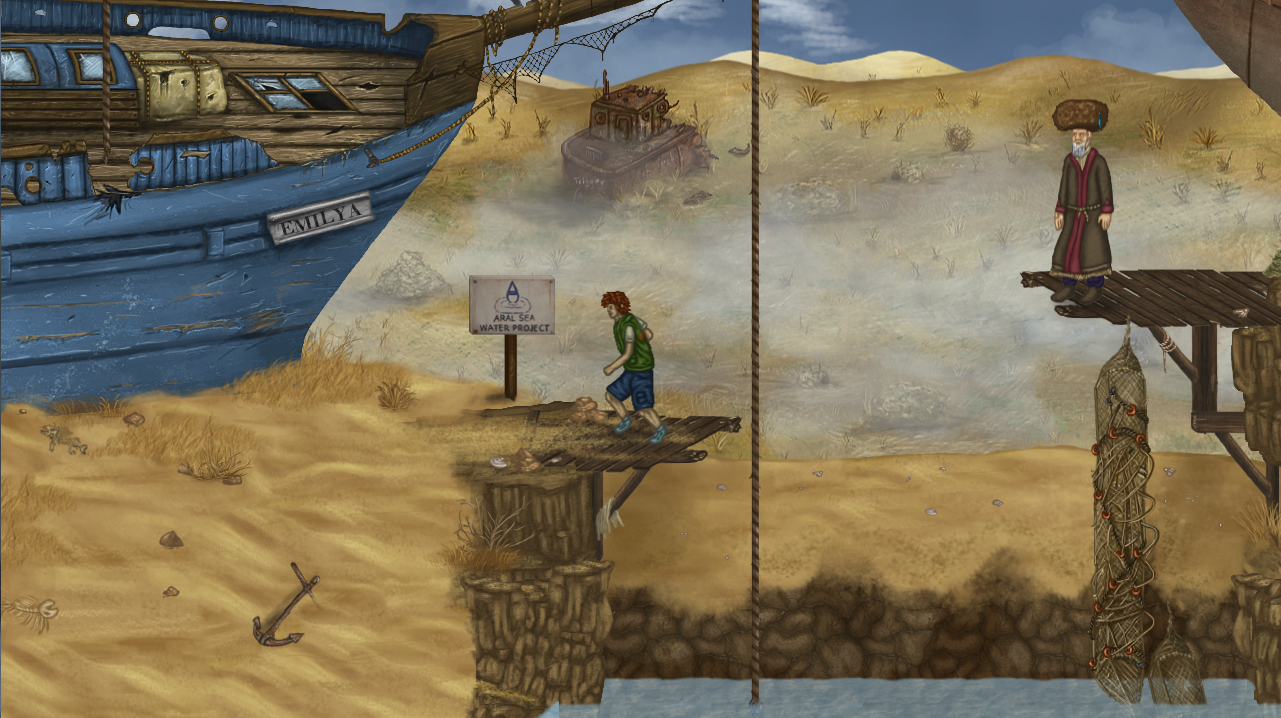 In the "Adventure demo", you play as the young and reckless Emilio, who's gone into the Aral Sea in search of his mother. It's an early chapter, where Emilio must learn to make use of his climbing skills in order to escape his grandfather's protective gaze and pursue the mysterious man with the grappling hook across the ship graveyard. It's the same chapter as the very first Residue demo we finished way back on new year's eve 2009-2010, but it's hard for us to recognize it. We've come such a long way since then!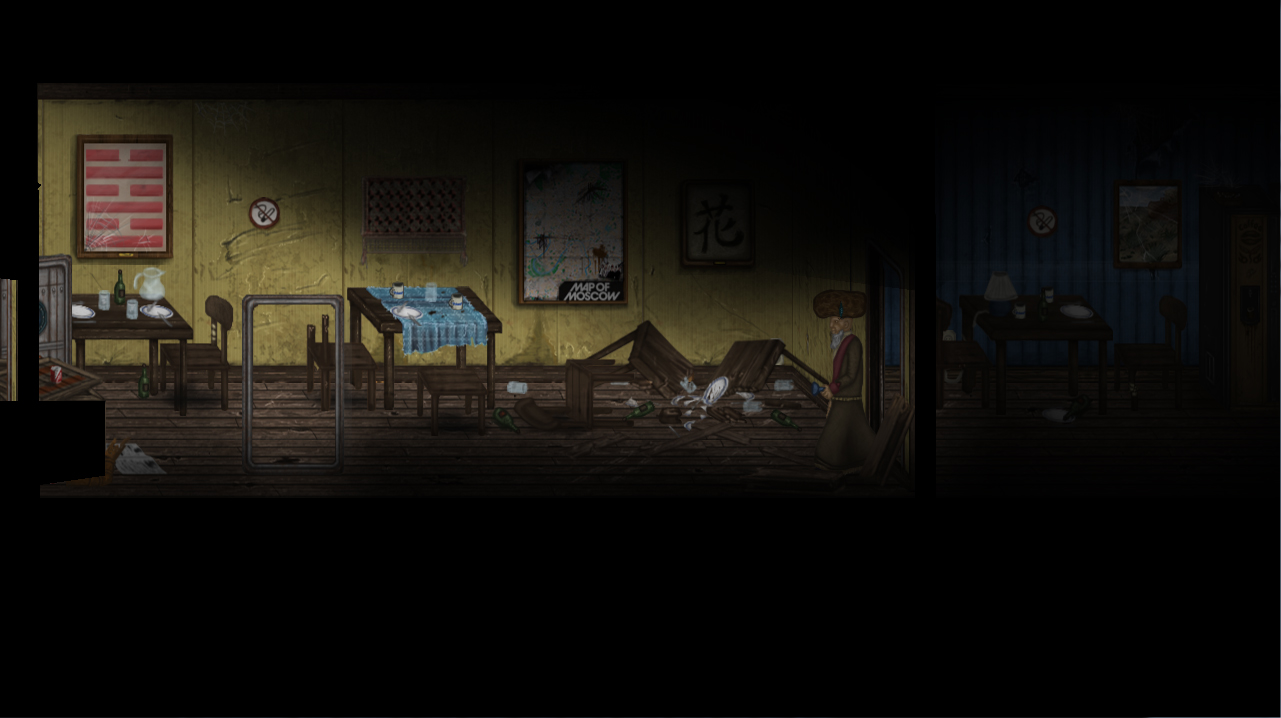 The "Exploration demo" puts you in the shoes of grandfather Jumagul. It's a bit further into the game (chapter 7 now, but we will never get used to calling it anything but "the six"), and Jumagul has become separated from Emilio. Before he can escape the confines of a stranded drillship, he must light up some very dark corridors, navigate a labyrinth of some of our most ferociously detailed artwork (catch any secrets, hints or references?), and face tragedies of the past in the form of bountiful flashback scenes that explore the disaster of the original Vozrozhdeniya excavation.As will be apparent to anyone who completes either demo, Residue can be a lot of different things, and it's difficult to show it all in one demo. But maybe that's not the idea anyway. This is merely a hint of things to come. We hope you like it!
Hugo Bille