Hello, everyone!
Do you recognise guy on the screenshot above? No?
Let us reintroduce you Sterk, the warrior of a small tribe, lost in an endless desert.
His heart stays the same, though his body has undergone huge changes. Even the way he moves and fights has become completely different. We have our reasons to do so, but don't blame us untill you see the video in the end of the update!
After that, you'll agree: it's really cool now!
By the way, Sterk isn't the only victim of our recent work! In this update:
1. Day and night cycle Well, it's kind of thing we're accustomed to in our everyday life, but day and night cycle in Creach has appeared not so long ago. You'd better not hurry to rejoice: the enemies do not sleep during the night.
You might think, they do it during the day, but no. They don't sleep. Ever.
Since we're talking about the enemies...
2. New enemies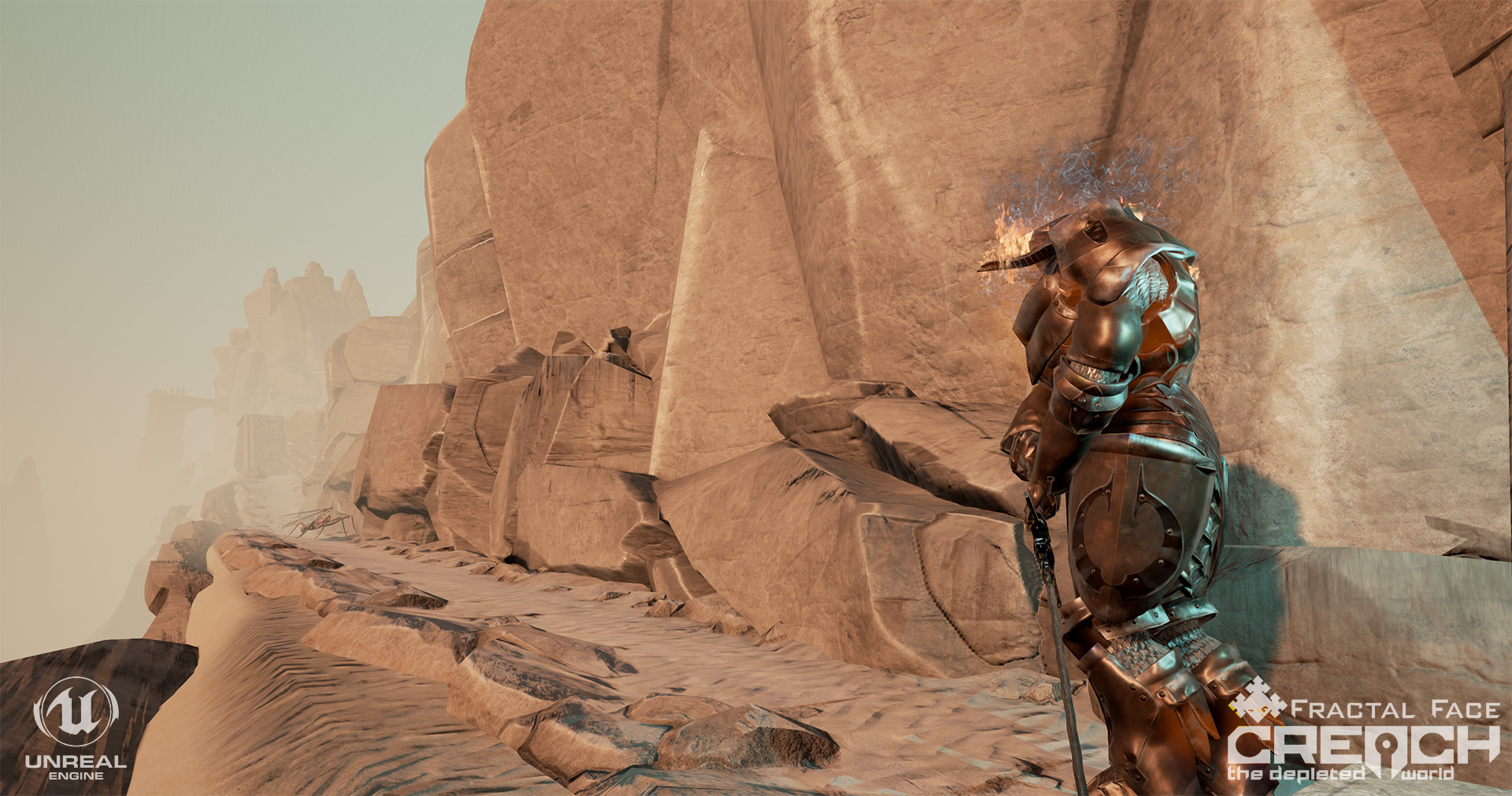 Sterk's foes recieved new appearance and improved AI. Now they act more aggressively and are really hard to kill. Also they've got new animations and interesting mechanics: for example, the Fire Knight is now able to get around Sterk and strike him from behind!
3. Renewed map and open world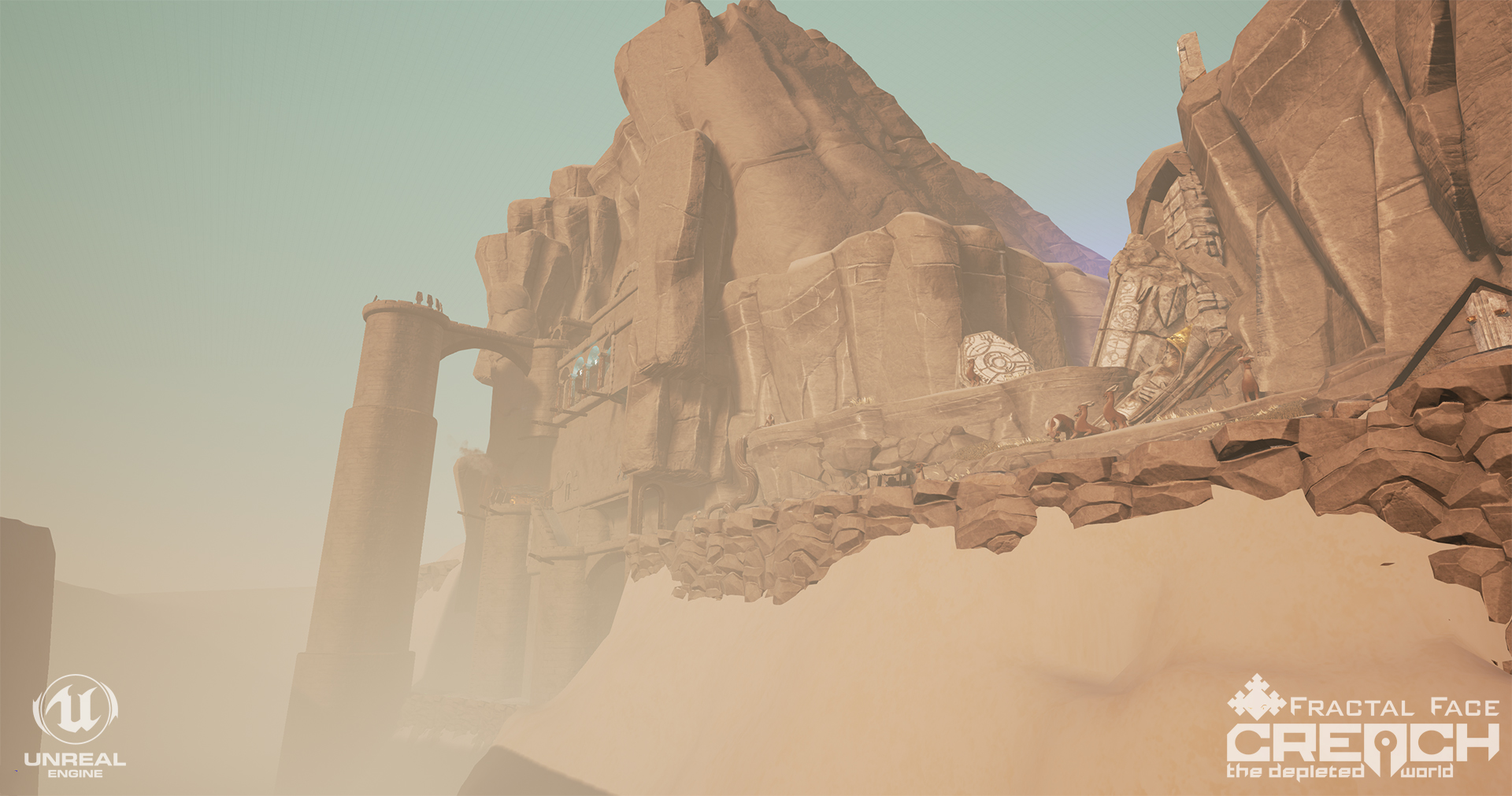 The Temple and the pathway to the Aqueducts have got new elements and have become more living and interesting to explore. The exciting part is that the whole world of Creach (its' playable part) is now open for the unstoppable exploration!
4. New Gameplay Video
As you know, we don't like to make unsubstantiated statements. Just watch the video above and see for yourself. Great music, action scenes and new gorgeous surroundings are worth waiting.
---
Important note: Since we are making a lot of changes we can hardly show in our old 'weekly update' format, we've decided to accumulate updates until they are really worth showing.
BUT this doesn't mean that you'll have to wait long for the next update: it's comming soon.
Thank you for your attention! Stay with us! ;)