Back in 2013 we created Zoey. Her personality evolved over the years but the main concept of her stayed the same. While most assets in the game followed the development, they got updated and renewed she didn't. Why? Well it requires a lot more time to update a character and we wanted to redesign her, which meant the same as creating a new character from scratch. It took around 4 weeks of work to model, texture and rig her. We spend around 1 week animating some new content for her, and fortunately we didn't create all her in-game animations. We did however have her in our intro cinematic which also needs to get renewed. What I'm saying is that it's a LOT of work. She is an important character so we think it was worth it.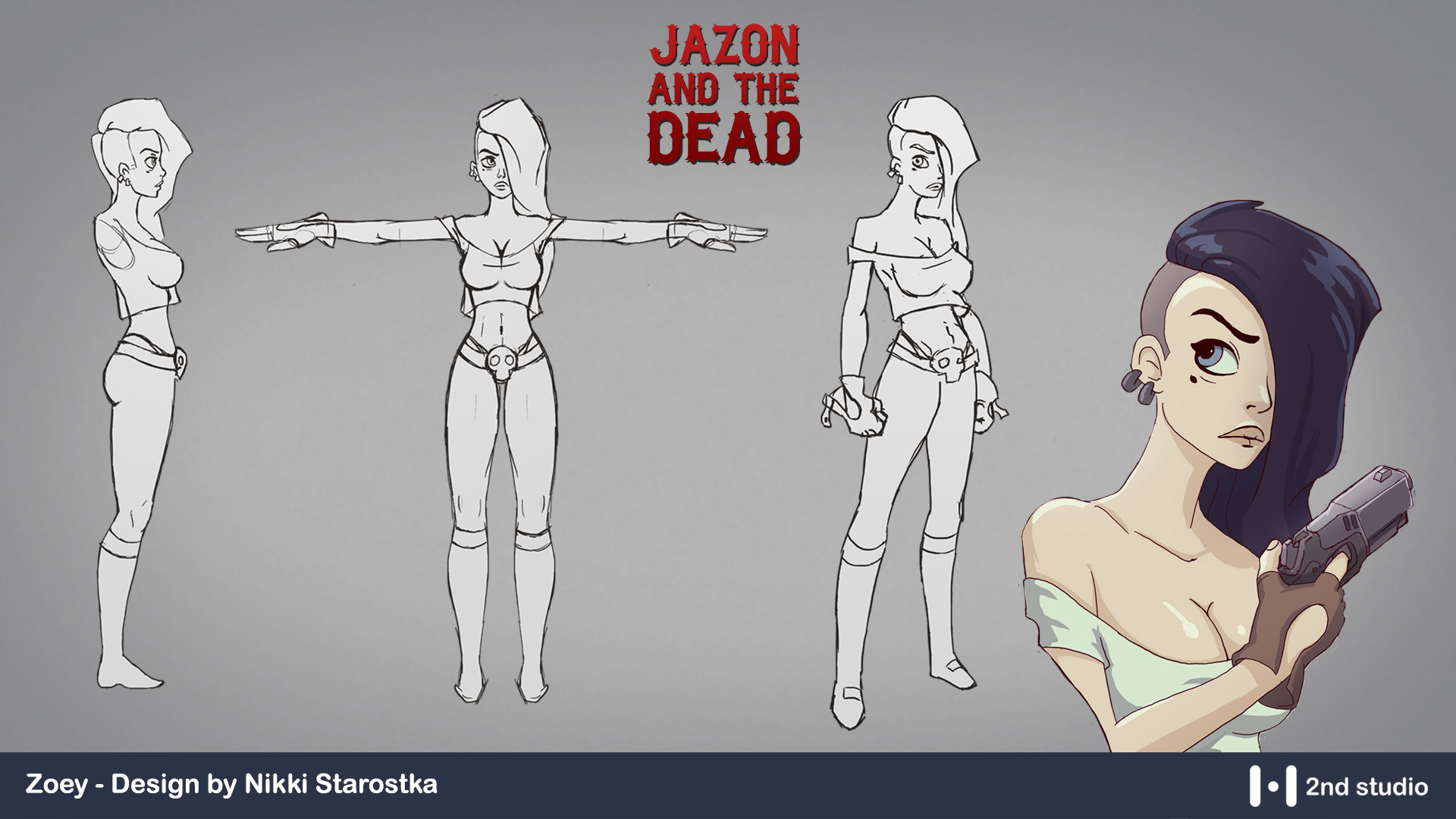 This is the new design Nikki Starostka did.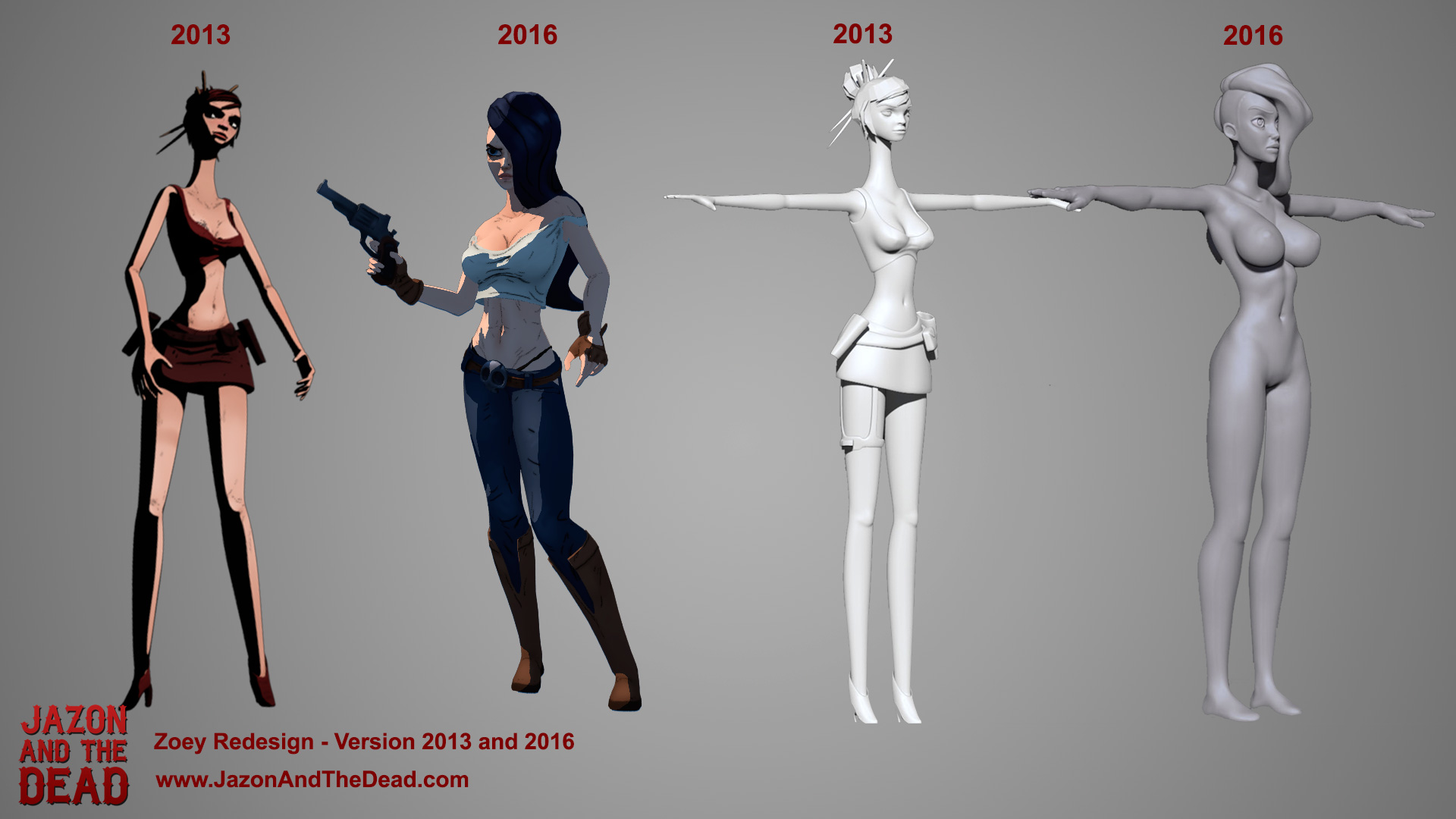 This picture shows the Zoey we had before and the new version.
Was it worth the time? Let us know in the comments.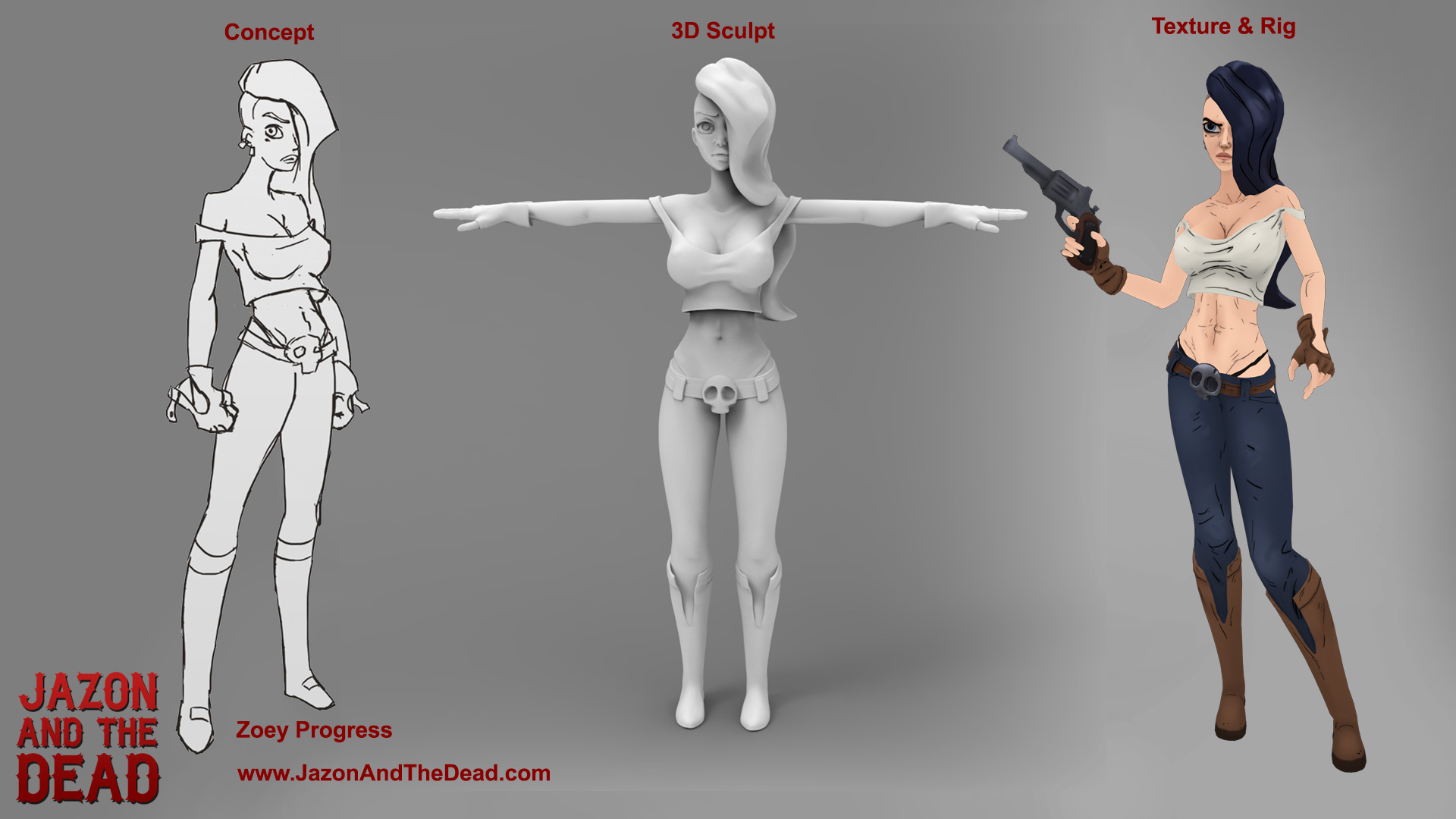 We also worked on the hoverbike scene again, because the environment needed some refinement
and the light needed tweaking. Below I added a screenshot and a gif.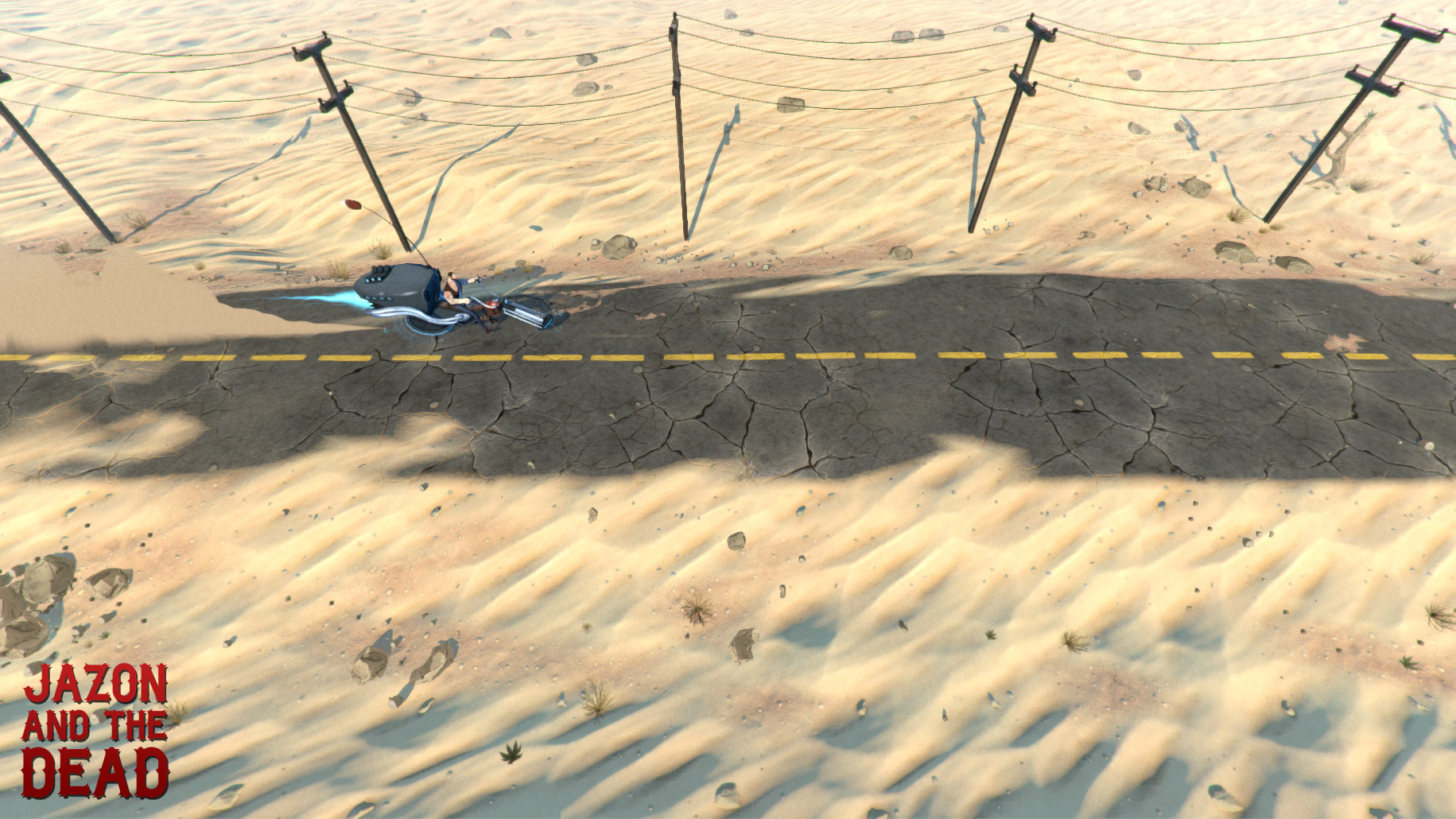 Last but not least, we are going to Comic Con in Copenhagen. It's going to be great. We will bring the latest build of the game and we will be there for a chat.
Newsletter sign up: