"If you can be seen, you can be hit. If you can be hit, you can be killed."

Cold War-era weapons are precise, deadly, and long-ranged. Even the toughest armor doesn't provide safety. Staying concealed is extremely important and concealment starts with the paint.

During the late Cold War, sides had different approaches to concealing the vehicles. NATO forces relied on various camouflage patterns to better blend with the German countryside in their assigned sectors. Most Warsaw Pact forces used single-color paint, which made moving vehicles harder to identify over long ranges and was cheaper and easier to apply.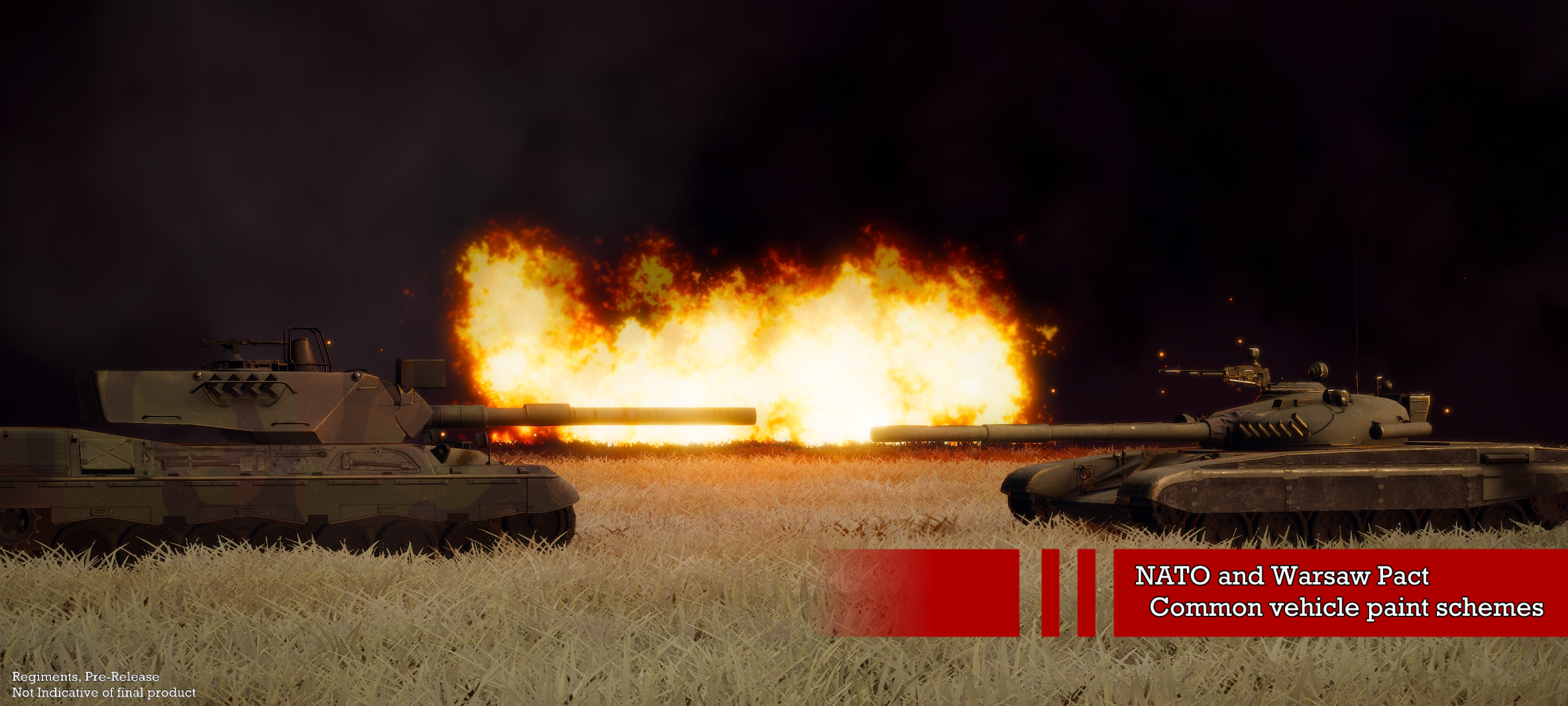 It was far from being totally standardized by 1989, though. While NATO pushed to adopt a standard 3-tone CARC camo pattern, a number of units retained older schemes - like single-color Gelboliv in Bundeswehr or MERDC camo pattern in US Army. Warsaw Pact was experimenting with vehicle camouflage at that time too.

It's a perfect fit for the game - most regiments will feature distinct camo patterns. A Bundeswehr kampfgruppe composed of home guard units and outfitted with older equipment will have an outdated paint scheme to match. A Soviet guards tank regiment with modern T-80U will feature an experimental camo pattern.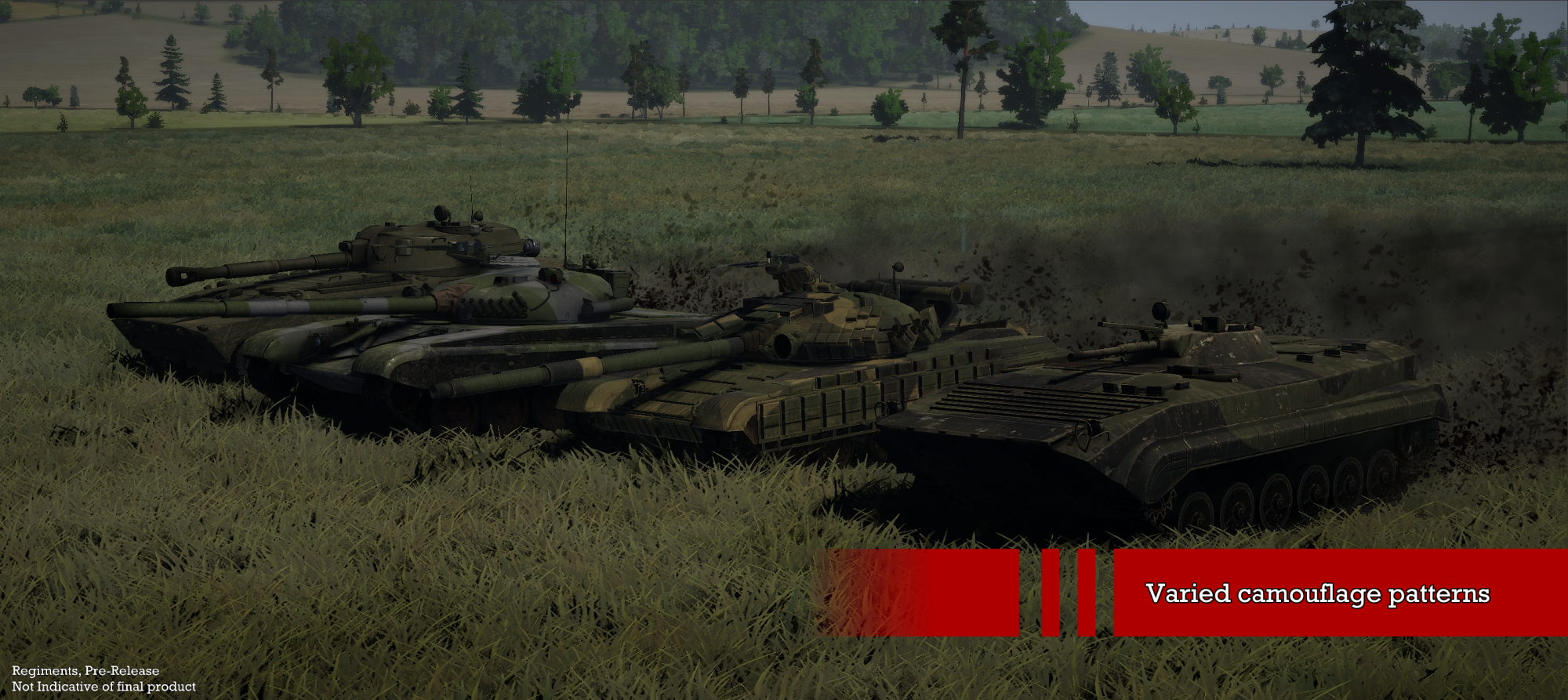 We've also started to prototype the vehicle tactical markings system.
National insignia will show the country and/or armed forces branch the unit belongs to. A Regimental/Brigade tactical sign will make it even easier to identify the unit's parent formation. And last but not least, each unit will be assigned a unique tactical number.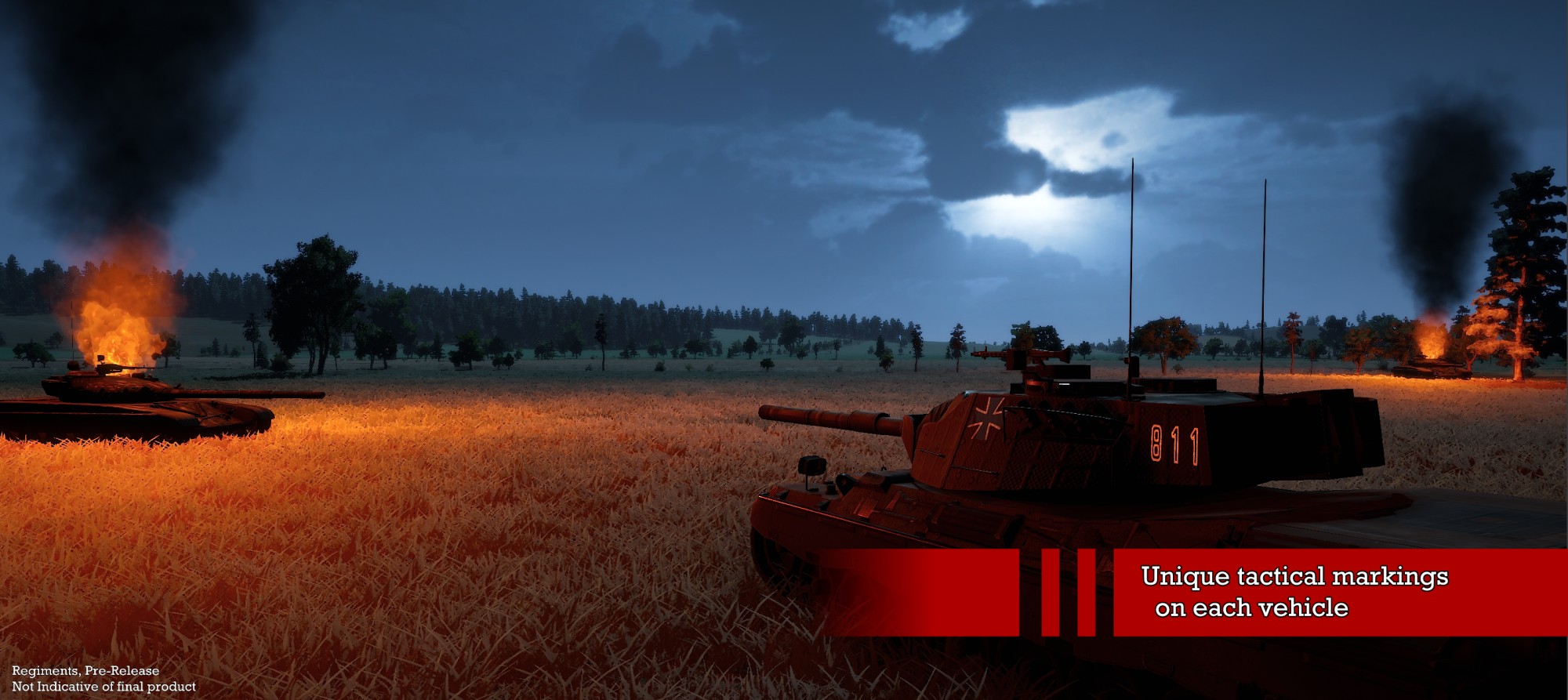 And here's another two side-by-side shots of the tanks sporting different camouflage patterns.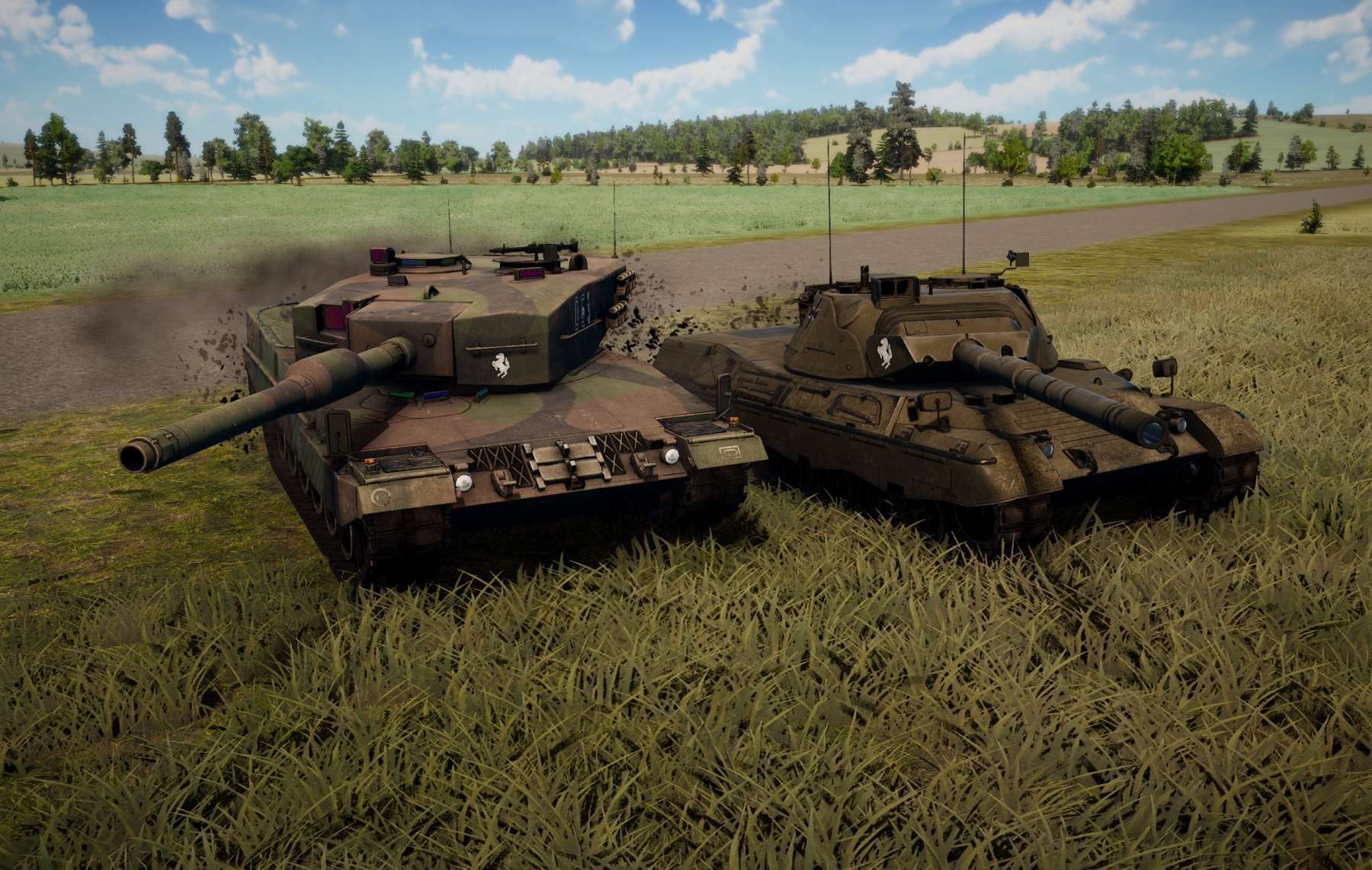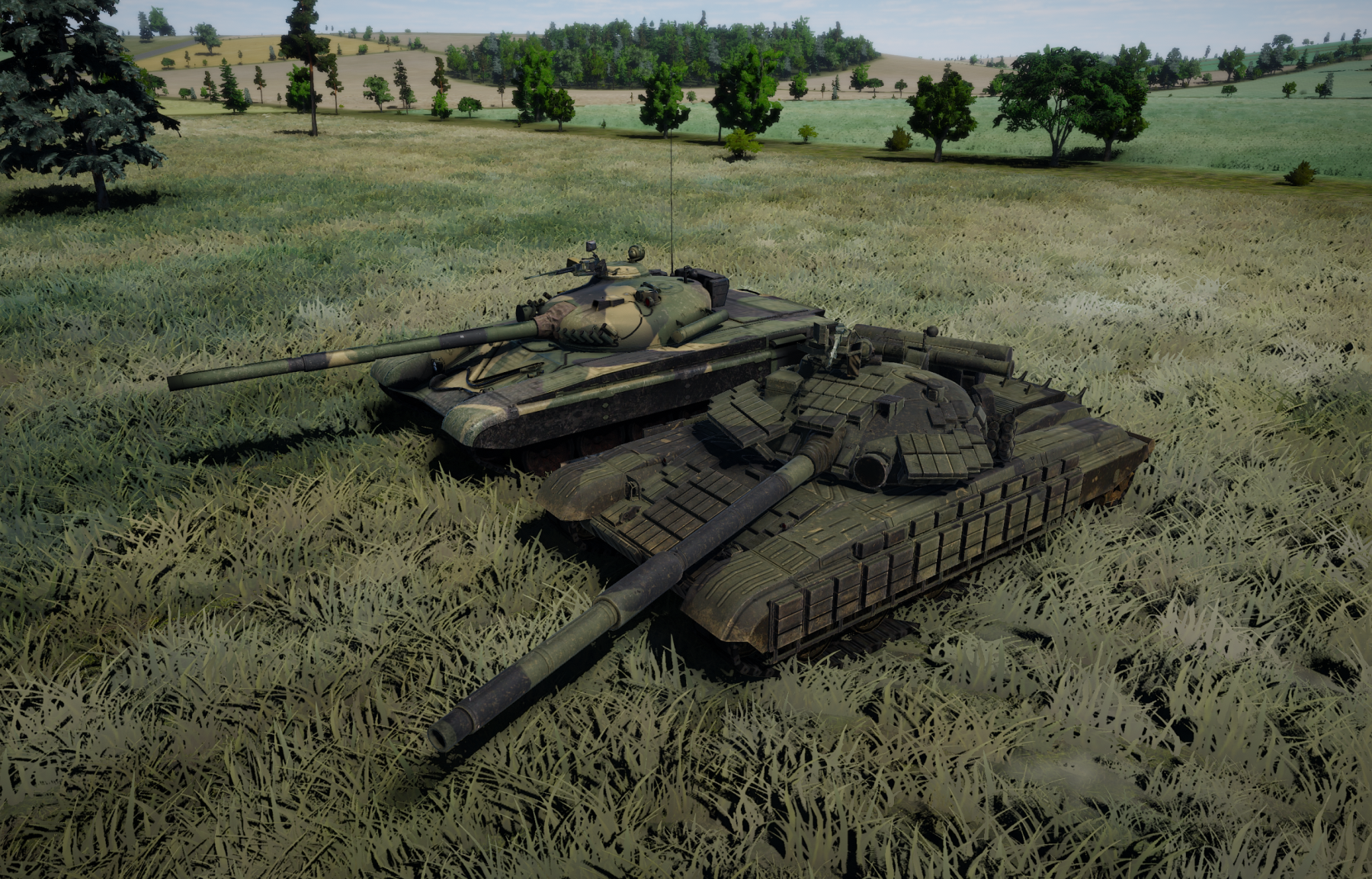 The last few news were all about the visuals, so the next dev update will focus on gameplay elements for a change. Take care, stay healthy!
Best Regards,
Bird's Eye Games