Hello everyone, Alex here once again to let you know that we've been hard at work both on the development AND PR side of things.
First up, a boiler pitch of the game. This is what we will initially use to describe the game as opposed to generic grunts and hand gestures! Why is this important? Well, if you are able to paint a picture of what the game is with words, you are that much closer to making a potential client, publisher, or getting that acceptance e-mail into a digital distribution service.
Here it goes!
In Pixel Piracy, you are the invisible hand controlling and guiding a pirate crew through a Caribbean world where everything is procedural. Recruit a crew, outfit and customize your ship and set sail on the open seas. There you'll use any combination of aggression, diversion and trade to become the most infamous pirate crew of the seven seas! You can raid, pillage and plunder everything in your path, divert and lie to get what you want or trade for a quick buck. Remember to be careful though, death is everywhere and quite permanent! Adventure awaits…
It was written by our well known PR agent Frank Doktor, who besides having a killer last name is also VERY savvy!

What else have we been working on you might ask?
Reflective surfaces of course!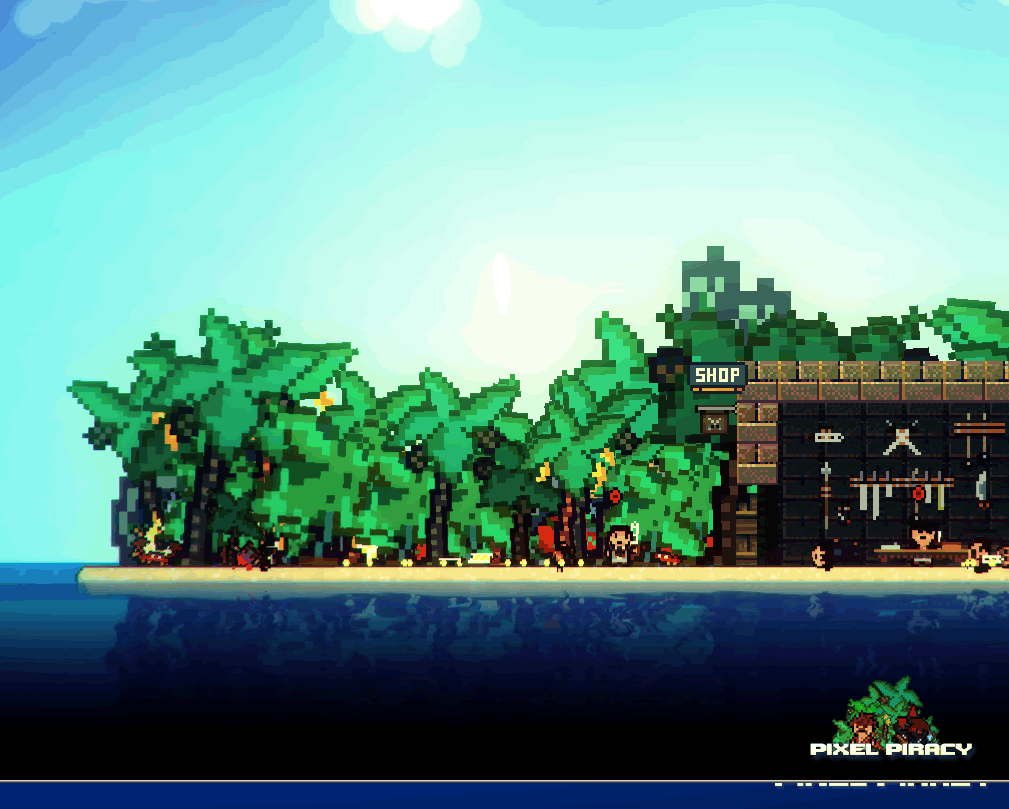 Shiny sexy water for the win!
That's all for this week folks!