Hello, this is Elias Daler and I'll tell you about the stuff I've been doing this November.
Shadows
First of all, take look at this gif: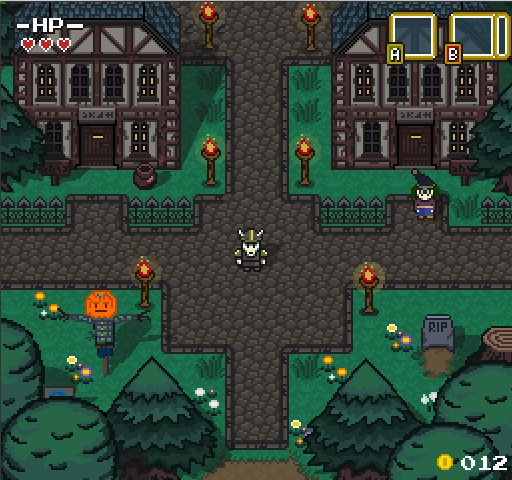 You can see new shadow system! Previously shadows were drawn by hand, but I quickly realized that this was very hard to do, so I made the automated system which creates shadows for me. During the fog shadows are turned off (just like in real life, he-he)
Here's how shadows look in buildings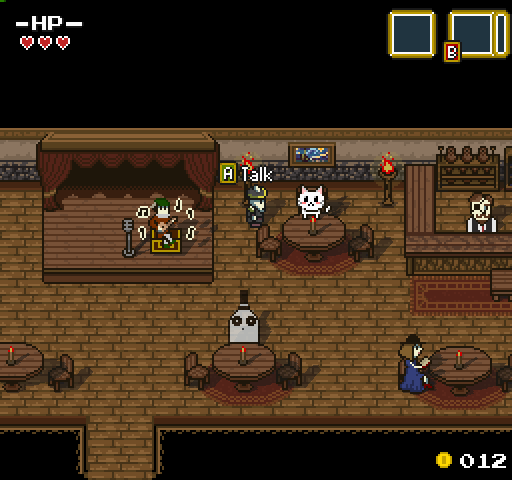 Look at the ghost shadow! It moves with him. That's right, shadows can be easily animated. I've also made the talking animation stop when the NPC finished talking the phrase.
Here's another screenshot. The game looks even more alive now!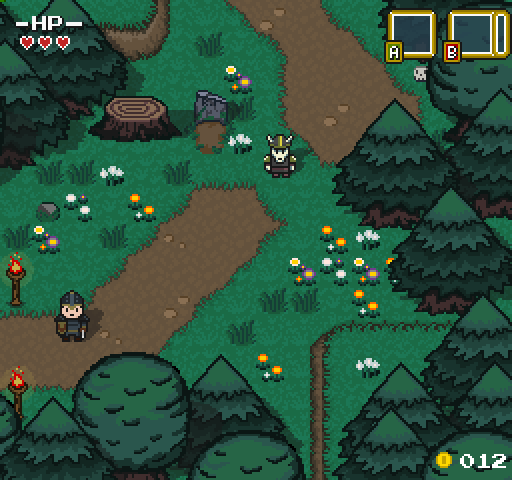 If you want to know how to know how it works, check out this post
Engine improvements and refactoring
I've done lots of work improving the engine. Check out how much stuff I've changed!
I won't spend too much time writing about what I've done here, so check out it these posts, if you're interested in programming details!
What's next?
Most of the engine work is done and I'll spent some time working on new gameplay stuff / bugfixes, but mostly I'll be working on new content and levels. There's a lot to be done, so expect some cool new screens in the future!
Thanks for reading the dev log. If you want to follow the development more closely, follow me on twitter (@EliasDaler) or read SFML thread or TIGSource thread for more updates!