Hey everyone,

We're back at it again with another Development Blog of our upcoming Realpolitiks 2! You've been asking for more content and more episodes so here comes a brand new issue for you to read. This time we are talking about the infrastructure:

For those of you who are new and do not know what we are going to talk about - infrastructure is a wide range of building abilities and specific projects that can modify the overall well-being of the region. Some projects unlock new buildings which can impact the income and unhappiness, as well as HDI, armies, and other crucial attributes. Naturally, we got land and naval improvements, and some buildings can only be constructed on a specific terrain type (like deserts or mountains).



As you may have known, the amount of infrastructure in Realpolitiks 1 was quite limited. Developing a country's province consisted mostly of a one-time purchase that added a set of simple bonuses. While designing Realpolitiks 2 we came to a conclusion that developing your own country should be an engaging and rewarding experience for the player. That's why we've put in the work to give our players the necessary tools, so that they could create their modern empire as they see fit. The topic of infrastructure will consist of: buildings, actions on provinces, and actions on regions.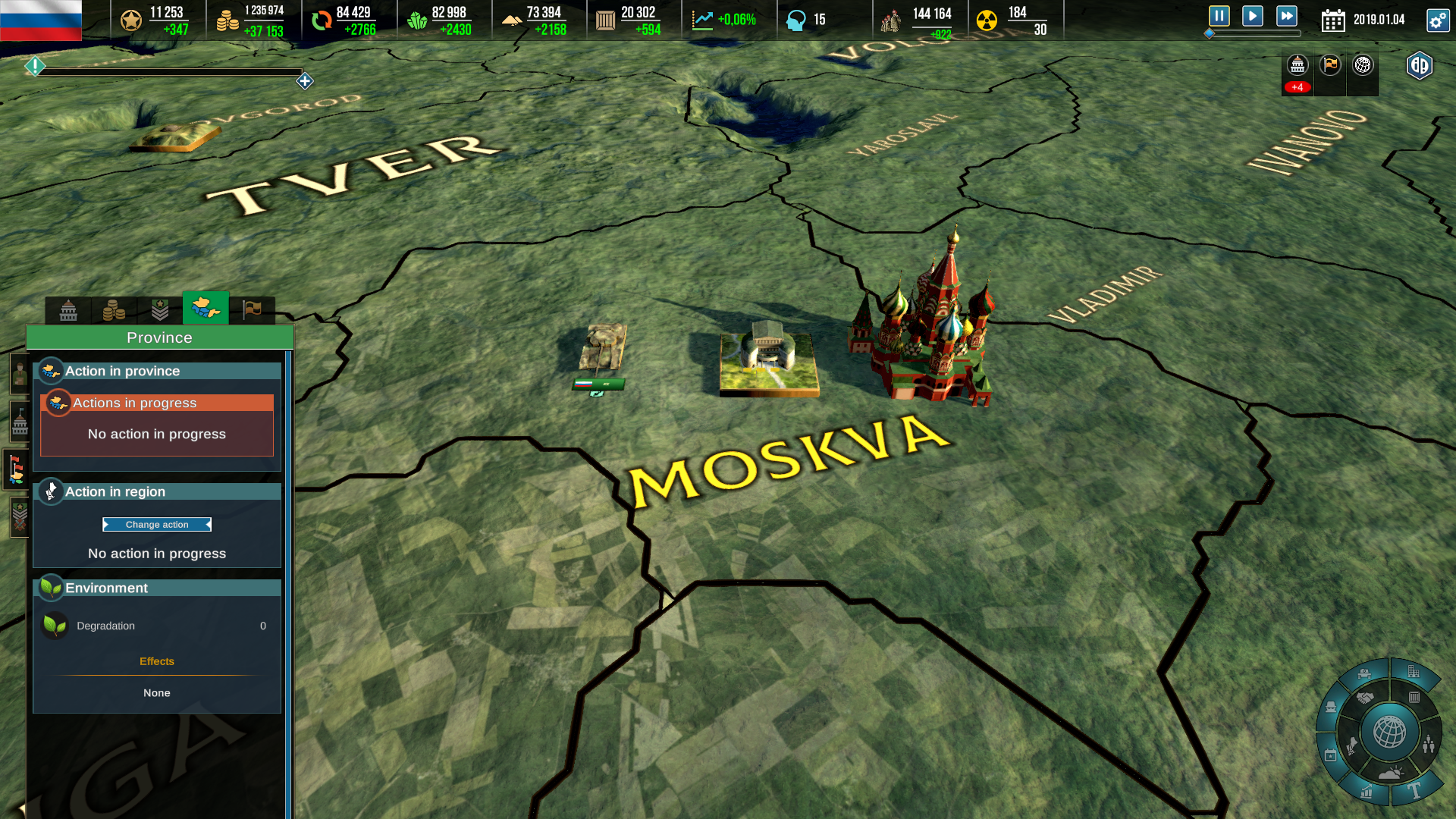 Let's begin with buildings, shall we? They are a highly developed and important part of our game. Right off the bat, we've got several dozen of them available and each of them is a complex of smaller buildings that are divided into levels, from the simple ones to the more developed. An example would be agriculture - on a land province we can enact farms which help with increasing the population and GDP. But we haven't finished yet, as farms can be upgraded to breeding farms or even agricultural centers. Improvements reduce the negative impact on the environment and contribute to a decrease in unemployment. But that's not all. If our country has the right system and we have the right projects implemented, we can transform agricultural centers into a state-owned farm. Neato! Each of these buildings has its own unique appearance, and each one can be demolished at any time and a new building can take its rightful place.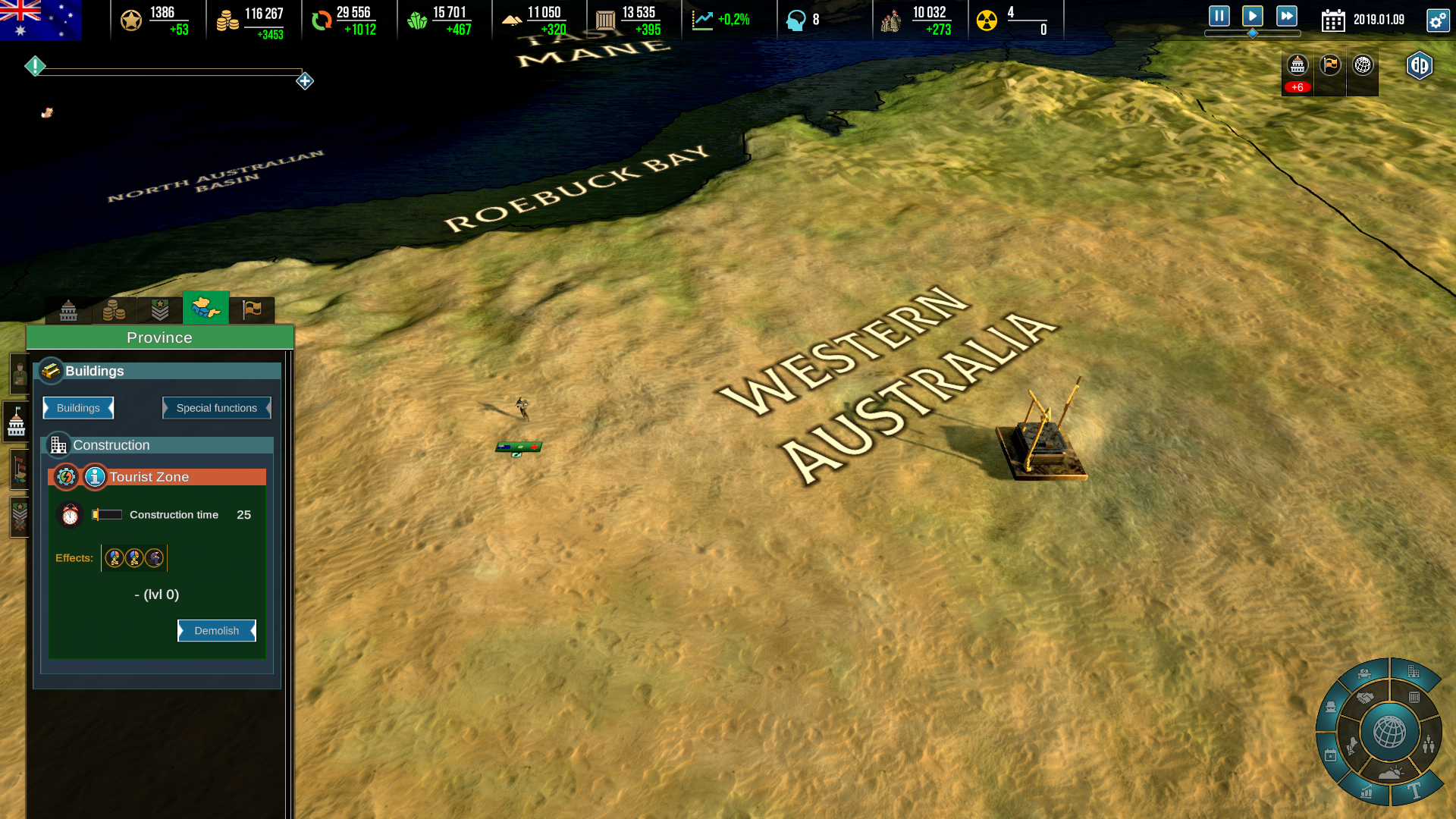 Actions on provinces are a completely new addition compared to that of what we know from the first Realpolitiks. They bring a wide range of activities that we can undertake individually in each province of our country. Some can implement a specific project and after completion it will provide us with some specific bonuses that affect the province as well as the whole country. An example would be the Military Parade, which increases dissatisfaction in the very province itself, but on a national scale it increases military opinion. Another example would be an ongoing action that represents the implementation of a plan. This action will continue to work until we cancel it out. An example would be the Propaganda Campaign, which reduces dissatisfaction in the province, while increasing Personal Control in the country and the increase in conscripts.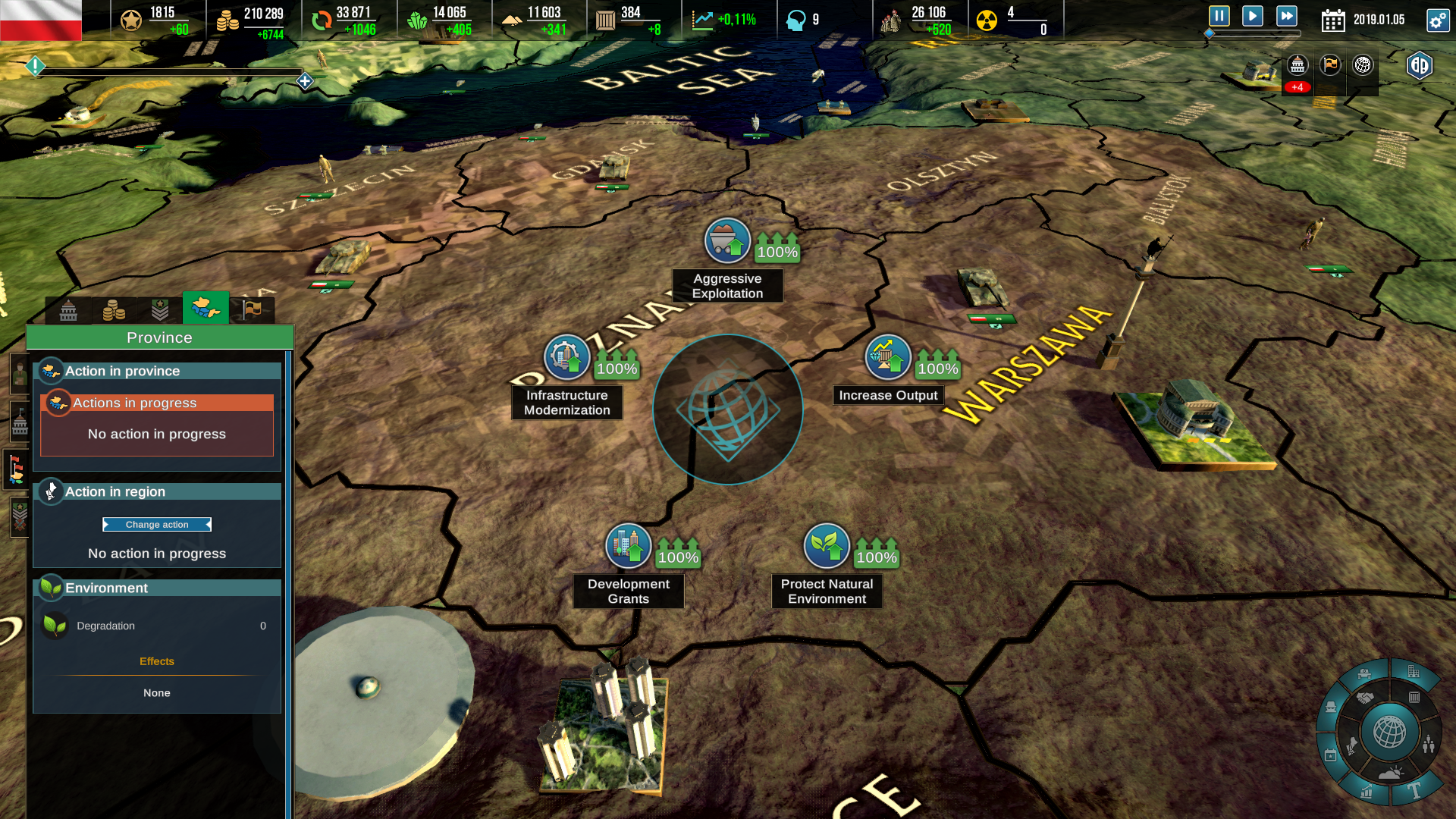 Actions on regions work similarly to actions on provinces, but they are much more powerful. Many countries start the game without having a unified region. Regions are often shared by several countries and the unification of those regions will be a strong motivation for military or political conquest. Actions on regions provide bonuses to all provinces within that region. What is important is that they can be carried out and kept in parallel with actions on provinces. If you run out of resources in your country, you can introduce the Mining Grants action in a united region, and implement the Increased Mining action in the provinces under its influence, and significantly increase your resources in a relatively short time.

That's what we have for you this time, we hope you are enjoying the content and you are ready for Realpolitiks II. Remember, you can always leave a comment, or post a thread in the Steam discussions to let us know of your thoughts and suggestions. And don't forget to add the game to your Steam Wishlist!