Hello everyone !

Welcome to the development update #3 article. Today we would like to show you the basics of the inventory. The system is not fully finished yet and lacks some planned features, which we will show you in later updates after we finish them.
The inventory is so far divided into two sections :
The left side stores special items/tools that are part of/related to certain crucial in-game mechanics. These include e.g. notebook for writing down clues, maps of Ravenglen for orientation, keychain for storing collected keys - we find it more comfortable to have all the keys stored in one place rather than having them mixed-up with other random items in the wooden "tablet" , lantern for iluminating dark areas, etc. These items can be examined thought "the inspector mode" and if possible used either directly from the inventory screen or in-game via a keyboard shortcut. Their possition on the screen is fixed and they can´t be moved elsewhere.
The wooden "tablet" on the right is reserved for regular items that the player will pick up during the playthrough and might give to someone/ use somewhere at some point. E.g various evidence, fuel for the lantern, health pickups or random worthless junk, like the apple shown below. This part utilises a grid system. The items can be freely moved anywhere withing the "tablet" and organised by the players liking.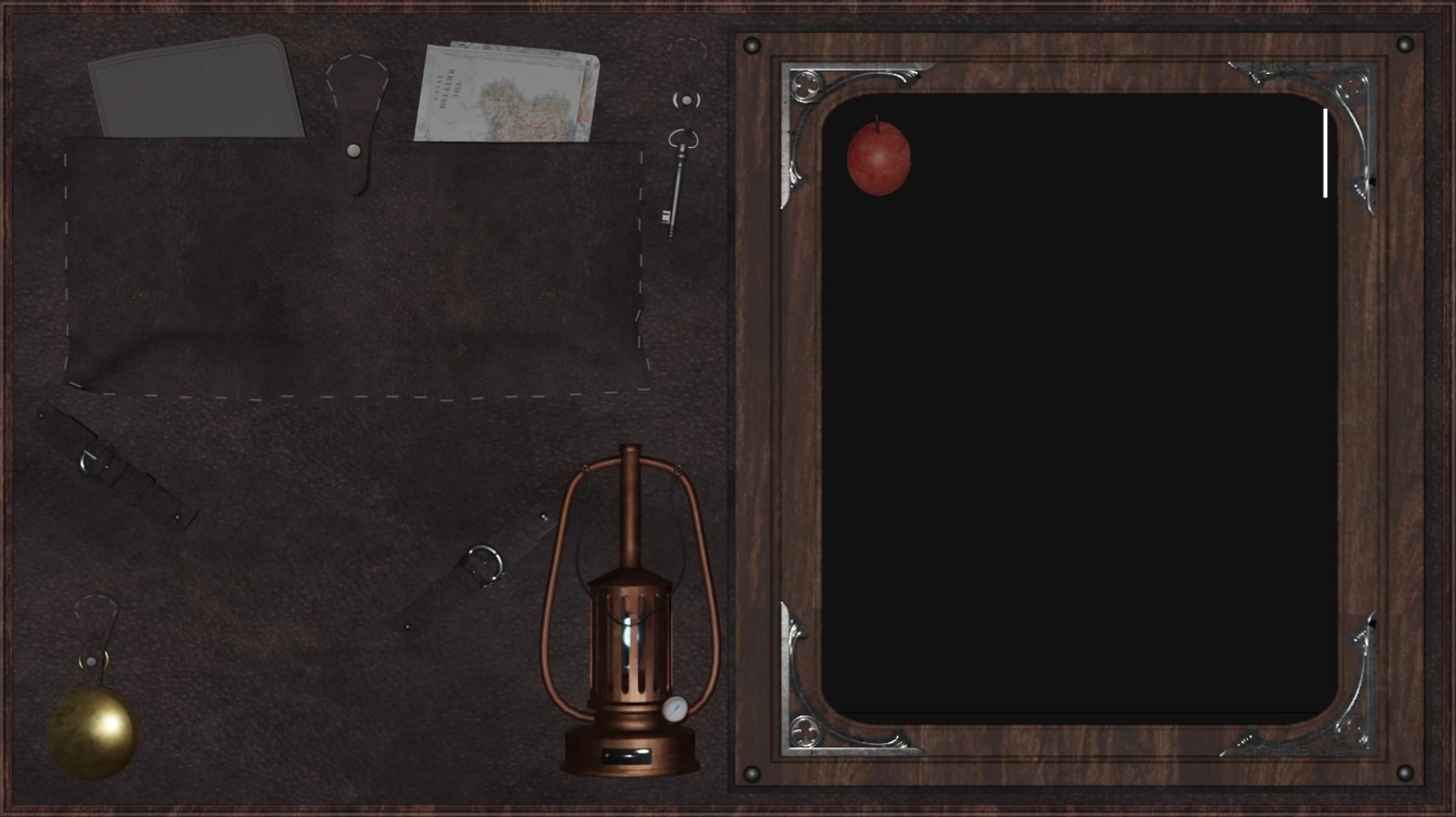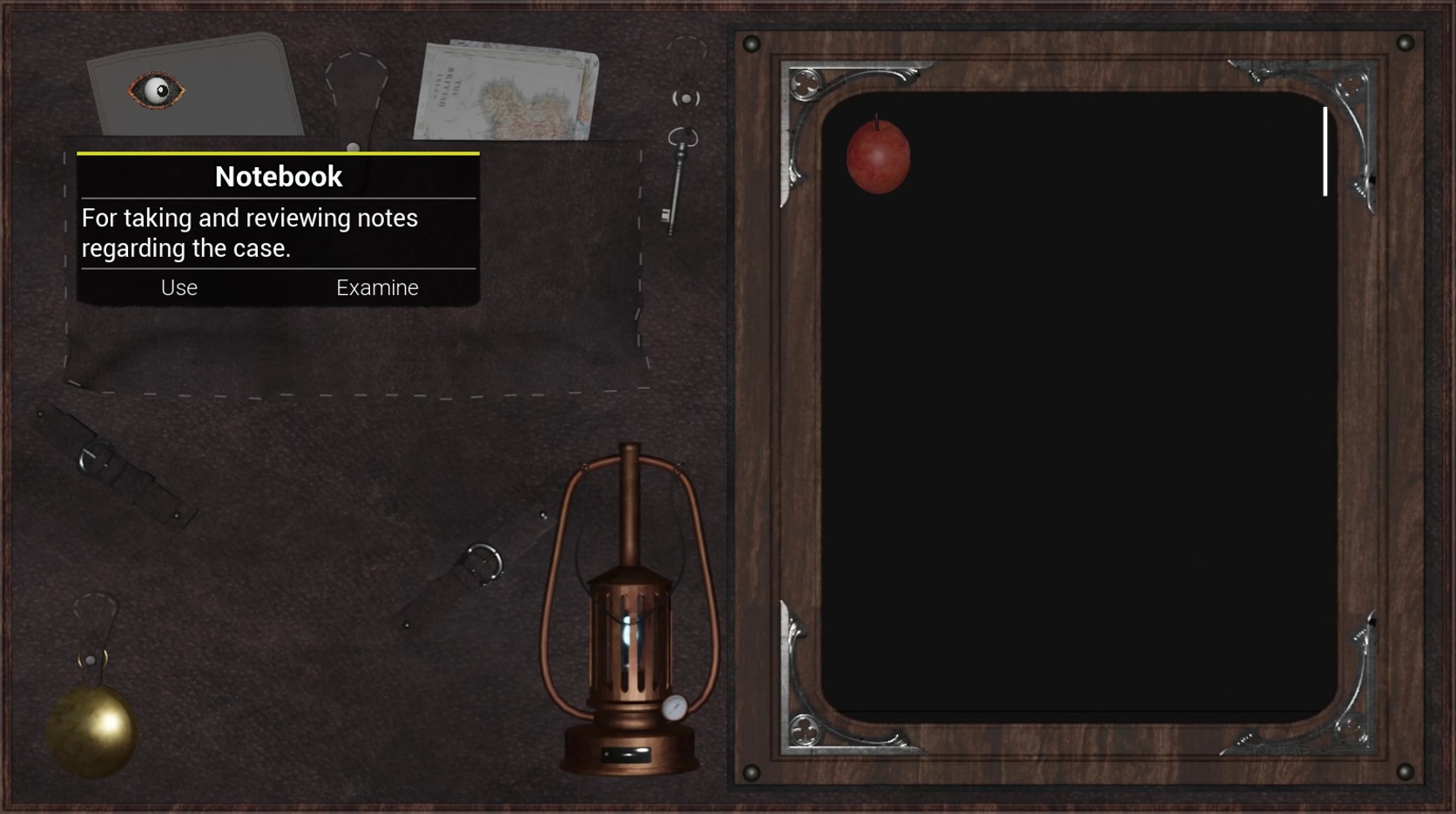 For the full demonstration of above mentioned features check out this video:
For more info you can check out and follow our pages on:
Facebook : Facebook.com
Twitter : Twitter.com

That's all for now, but stay tuned for future updates !
The Jumping Plasticine Team