Welp, sound design is not really my job, but i can get it done somehow. But hey, i still did not find a slave sound designer, so no choice here.
So we`ve made an intercom - for when characters are inside their speech is shown in a box with character picture, and now there is a slowly appearing\fadint tutorial messages in the right bottom.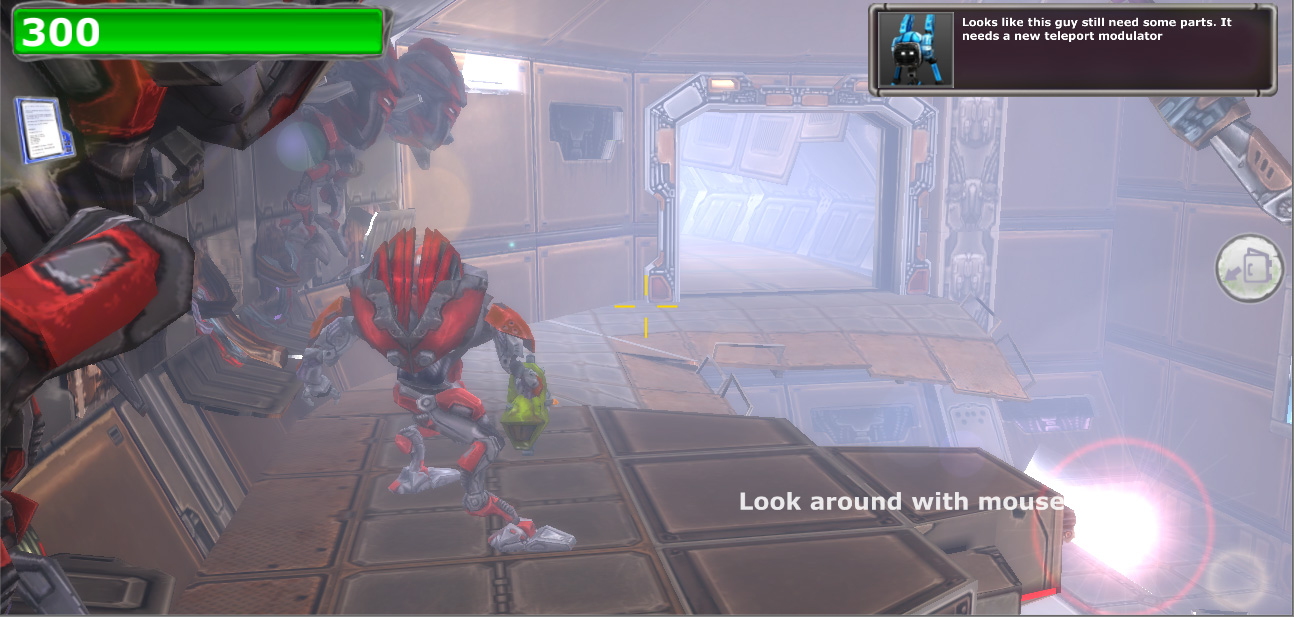 After some argument decided to do speech texts the classic way, with comic-like bubbles.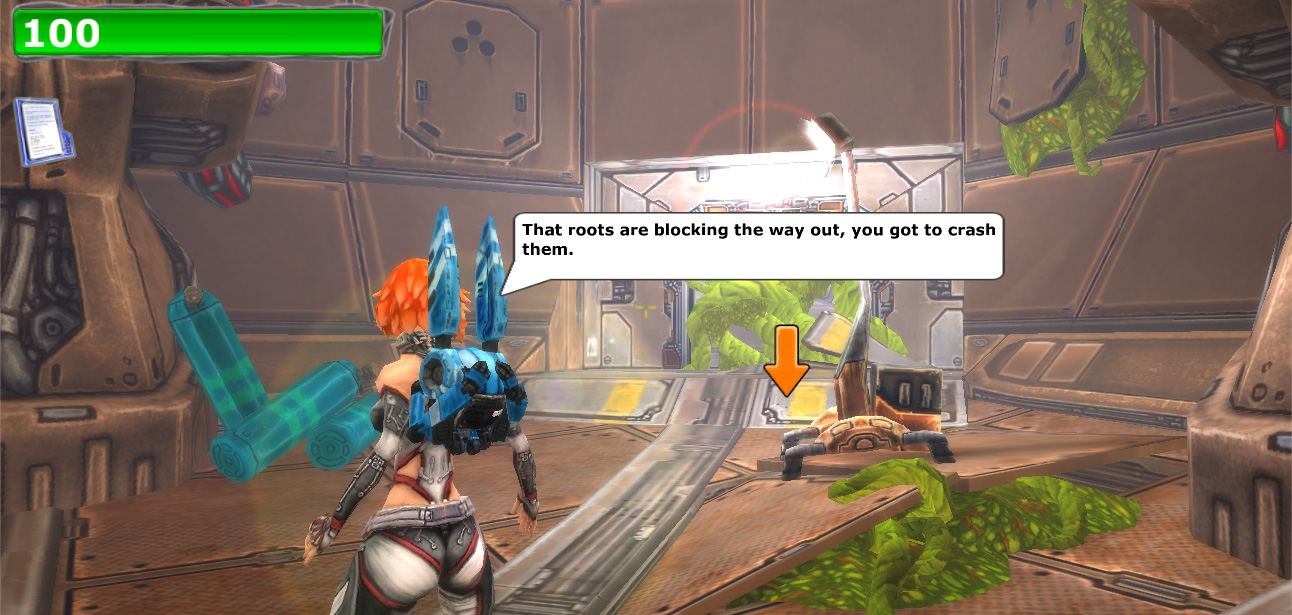 Also made a markers for every next quest step. Running around without knowing what you are doing is no fun, right ?
Terminals are just same NPC as others, wich trigger some stuff through dialog system, but it looked bad with standart dialog GUI so we made an alternative one - switching when you do stuff with terminals, computers and any kind of machinery.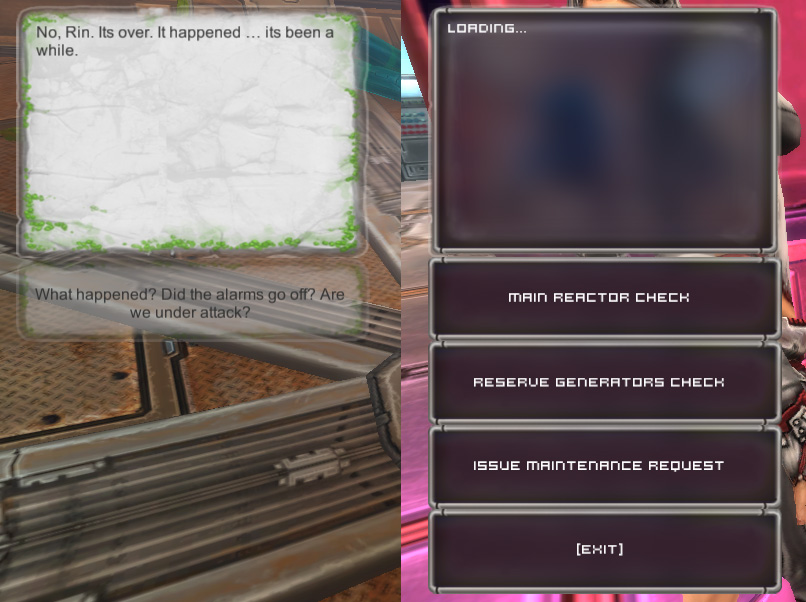 I have just started the outside. So much work ahead, eh.
First building is something like a little monorail station. WIP