Well, we tested first level on live subjects. Results are terrifying.
We came to final conclusion - PEOPLE CAN`T READ. PEOPLE CAN`T READ AT ALL.
Tutorial as it was planned, slowly appearing message in the right bottom of the screen was a complete FAIL. One guy played the whole level not knowing he could lock on enemies. One guy even had a problem with crouching. One guy did not know he could roll.
I guess tutorials should be as annoying and stupid as they usually are - press the button i want you to press or you won`t go further. With bold text in the center of screen, with jumping animation. Maybe in comic sans so nobody would miss it.
Anyway, we are just one short list of fixes from finishing that first level, at last, so i came back to modelling second one.
That monorail station is almost done. Only left to penetrate it with giant roots making a tree growing straight through it. Penetrate, heh, hehe, heh.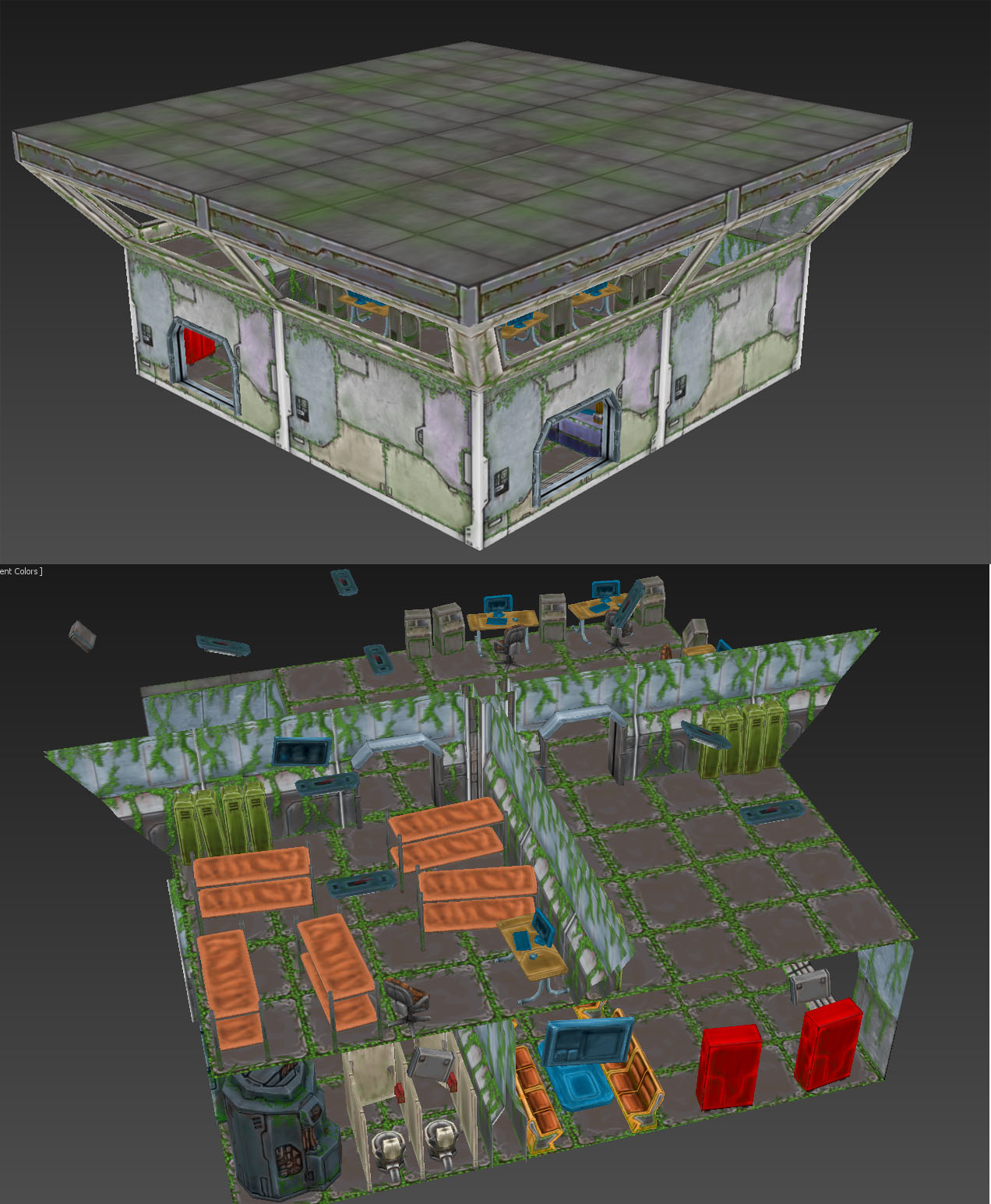 So at first you go like "Yay ! i`m gonna make that super awesome Sci-Fi future with mechs and lasors and muties and pew pew explosions ! Yay !"
And then you go like "MMkay, i am making hi-tech toilets, wow, how did i end up with this ? "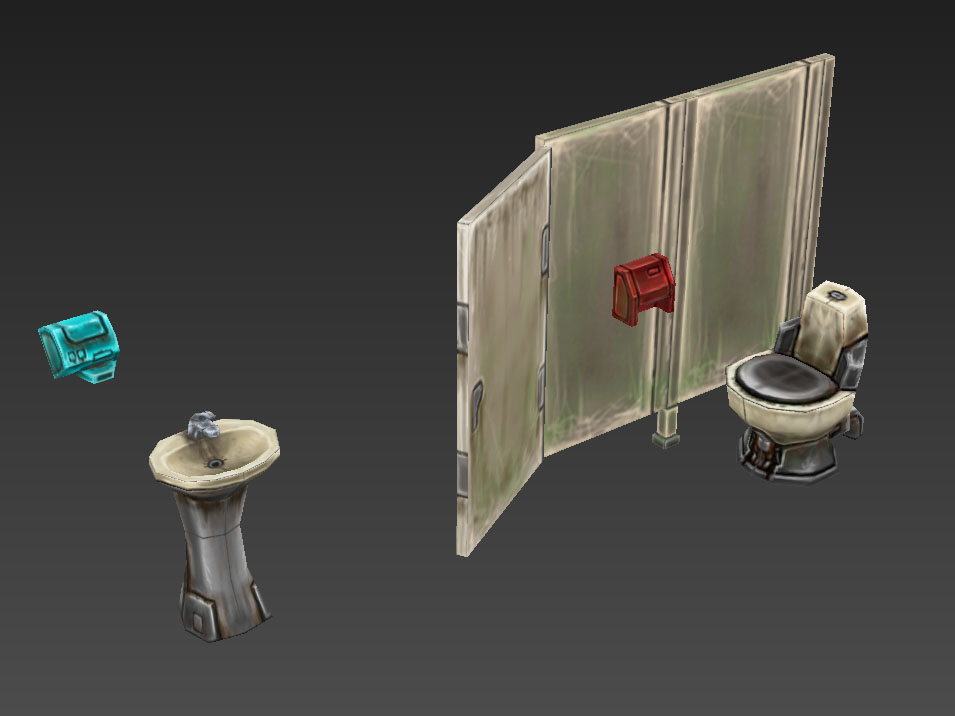 So the next thing i present you - John Doe ! That brave man who fought in the war, and was left behind on the dying planet with short supply of oxygen and food, with not a single chance of survival.
This guy is made for a purpouse of dramatic effect, always lying around somewhere with his last words scratched on paper he will be holding in his cold hands. Just a dummy, not a character. Nameless soldier who died for nothing, really. Cause life sucks, lel.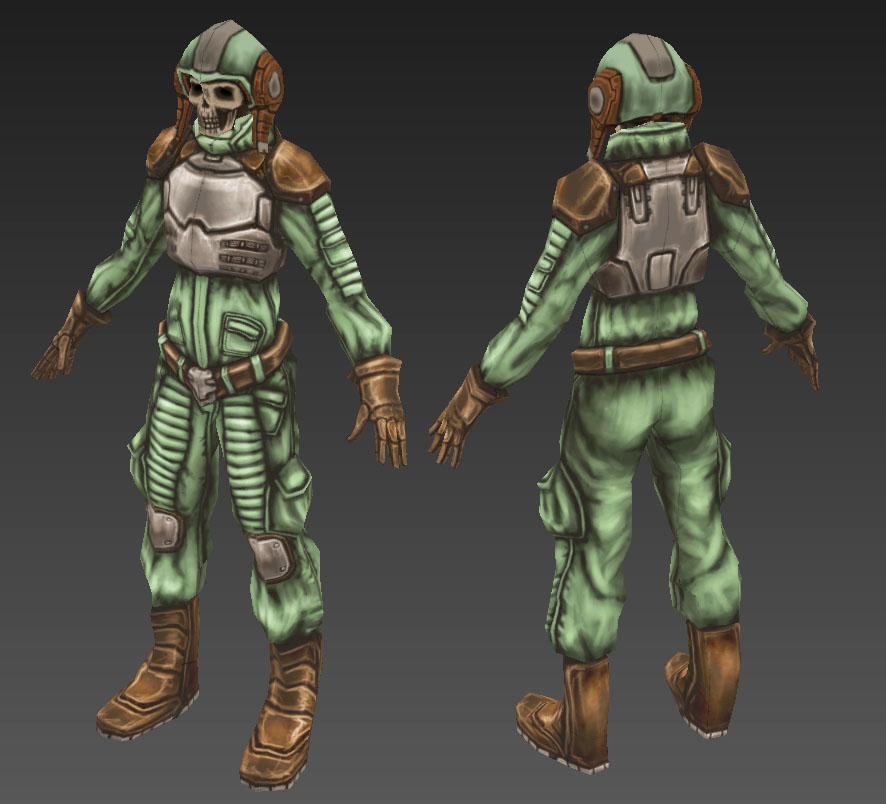 So there are always some guys coming around once in a while saying "hey i am a modeller, i can help !"
I waste time making a scetch for them, and then dont hear a word from them. Again and again, lol. Well, at least i am getting more and more concepts now.
This gonna be a prop, just rusty decoration lying here and there. the name is "SomethingThatWasFlyingCopter", i guess. Just one more thing in "ToModell" list.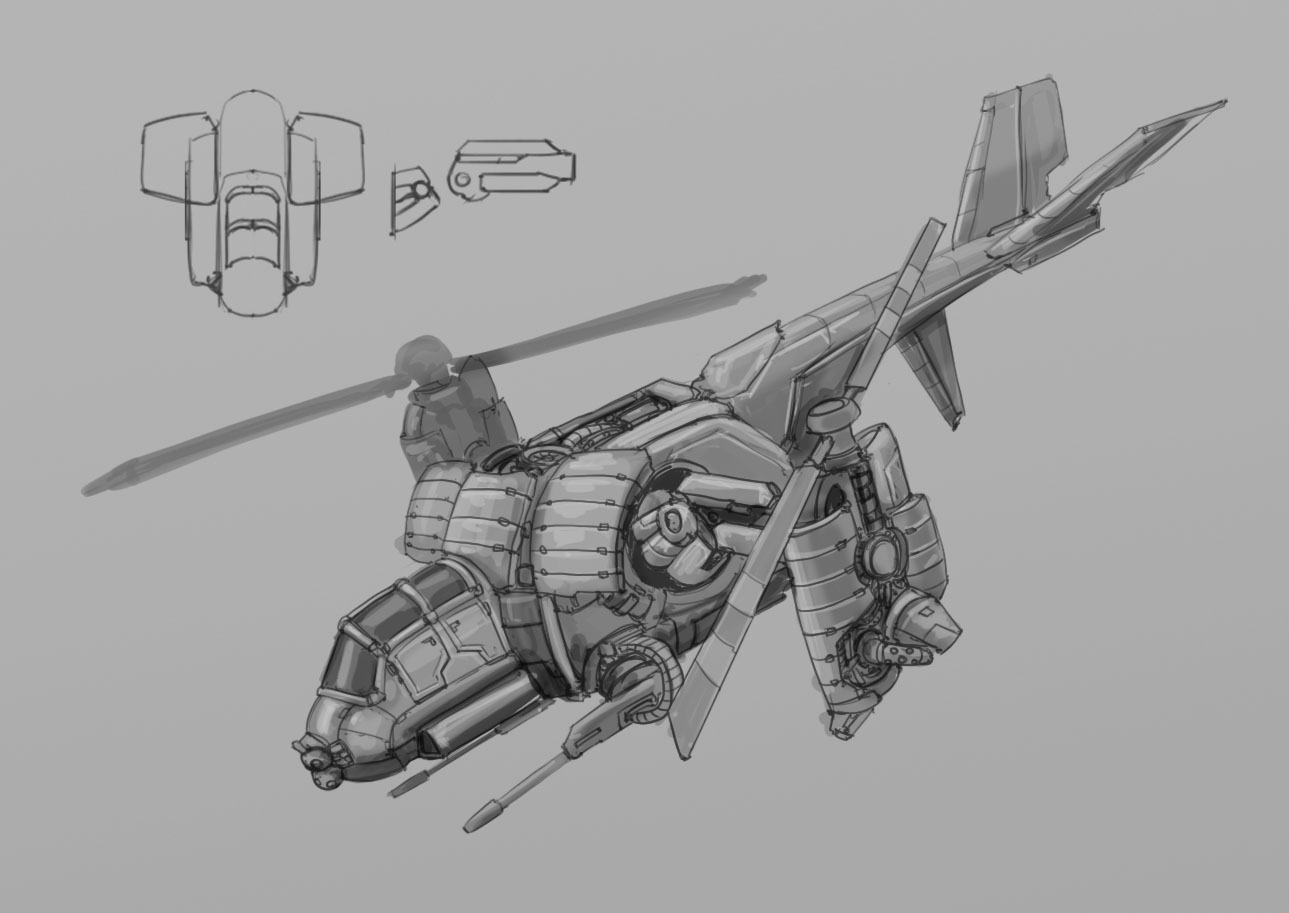 Also i`ve heard that attacks with only legs are crap, so a`ve added 5 more animations with hand strikes to Rin. Check this out
Oh hey, look at you ! Seems like you was not bored to see all the stuff to the end huh ?
I guess then you are interested enough to play this game ? I Salute you ! There is rare opportunity to play it with all bugs, unbalansiness, fallingThroughFloors, stucking in textures and other crap we still yet to find and fix !
If you are ready to play-test a browser version of demo, and you even dont mind installing firefox (because chrome is an NPAPI murderer and firefox is the only one i`ve managed to get it work with), PM me with your email so i can give you a testing account. Only 19 accounts left ;)