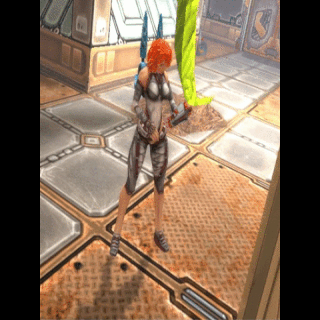 "Hmm i hope this device does not make me look fat"
So we have started to fill up first level with triggers. Yay, its so fun to play same thing one billion trillion times again and again looking for something to brake. But hey, making games is fun, right?
So a word about enemies.
At this moment there are :
CLOSE COMBAT ENEMY. This guy will roam around his waypoints until he sees a player or get a kick in the bottom.
After that he will follow you to the end of the universe. It cant be bargained with. It cant be reasoned with. It does not feel PAIN ! OR REMORSE ! OR FEAR ! IT ABSOLUTELY WILL NOT STOP, UNTIL YOU ARE DEAD !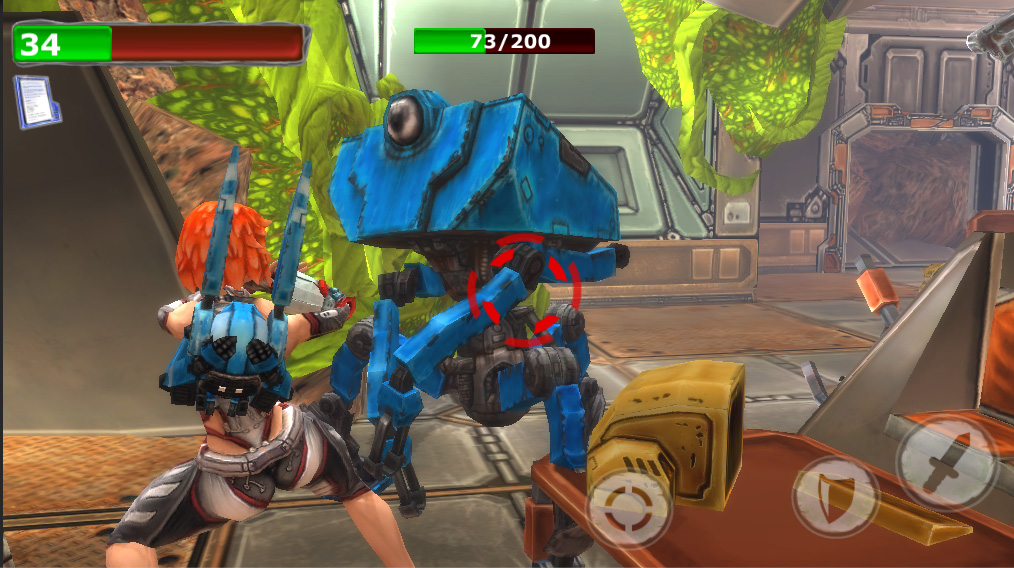 So the fight is divided in to this phases - you either run, attack or block.
An enemy decides wich attack he will make - fast attack, simple attack, or power attack.
So the pattern to defeat this enemy is to stay close to avoid spamming fast attacks, block from simple attacks, and run from power atacks.
If you catch enemy power atack with a block, you will lose a lot of shield energy\health, but it will be stunned for a moment, wich you can use to kick its butt wich some power attacks or run away.
While you have energy - you can use your energy shield wich absorbs all damage but deplete energy.
When you are out of it, you can still block to recieve half damage.
Next - the SHOOTY ENEMY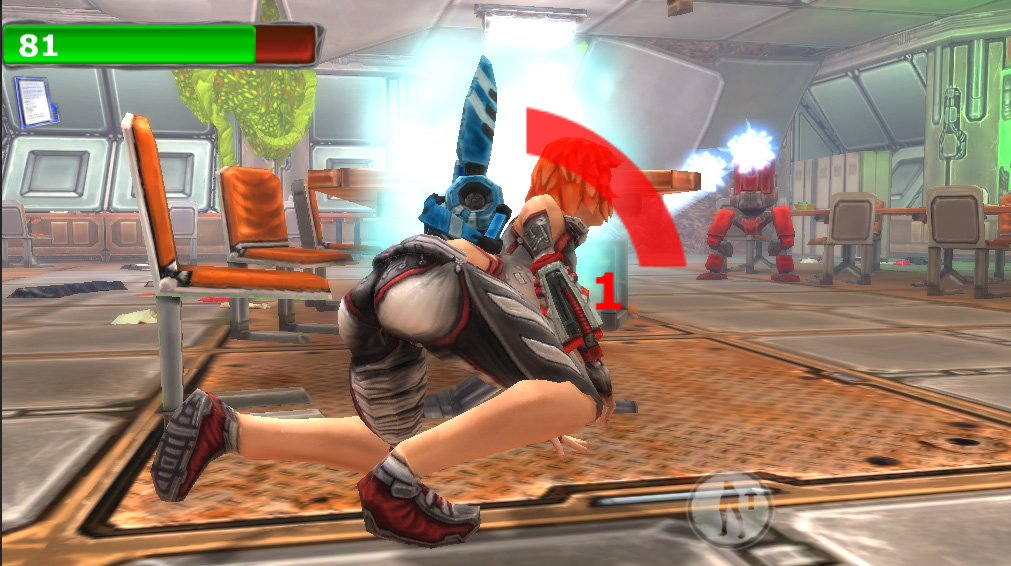 So this guys are assholes. They can shoot, we can not.
Same as CCE he will roam around waypoints, end when player is noticed it will follow him, keeping his shooty distance.
It is weaker in close combat - it can not do power attacks or fast attacks, but you gotta be ready for some nasty kicks.
THE CEILING TURRETS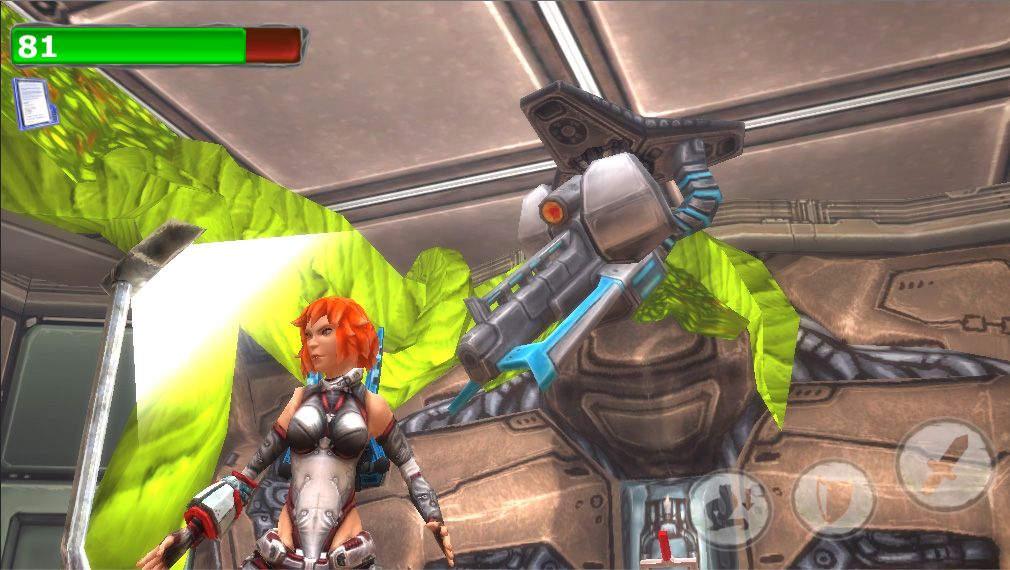 Well, we still dont know how much hate we will get for them. You can not fight this things - it just hangs there and shoots you. The only way to stop it is to activate the right switch, turn the power off or access a console and turn it off if you get the security password, of course ) Anyway, no matter how, you got to trigger the switch to put it down, not fight it.
Next - TURRETS.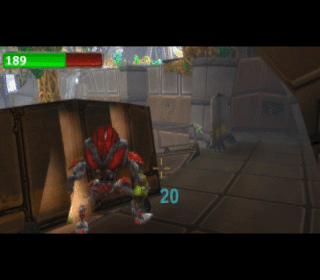 Well it just sit in one place and shoot you, but you can get to it and kick its butt, as simple as that.
AT MINES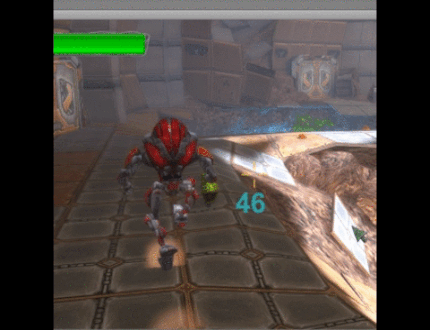 We dont know yet how much mine types do we want, but one is already done for shure - anti tank mines.
That things are hiding in the ground, rotating its red eye, looking for you. When you come close - they jump out and follow you until you beg for mercy.
So thats all enemy types we made for now.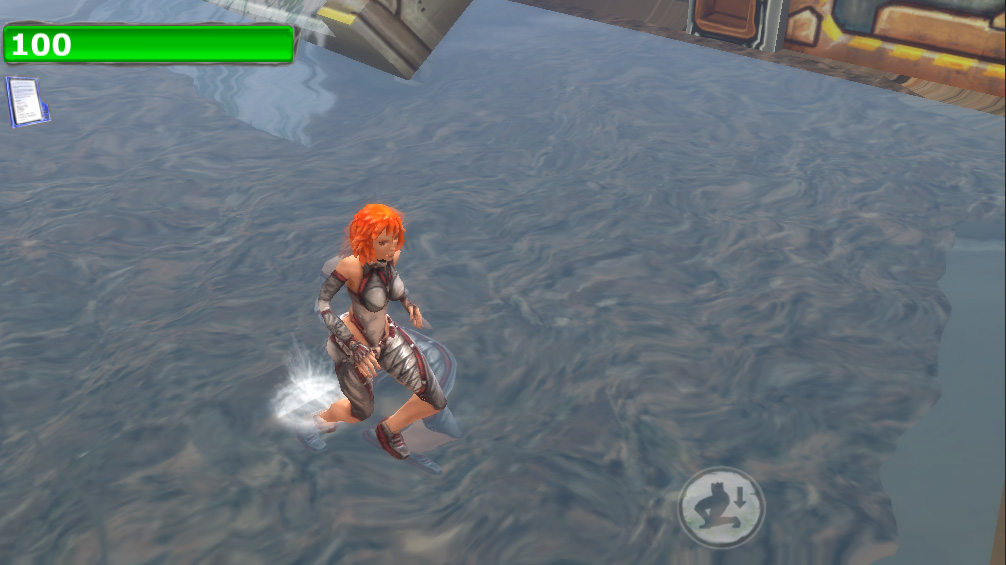 YAY, WATER SPLASHES ! SUCH IMPORTANT ! MUCH NEEDED ! lel
If you like - comment ! If you do not like - comment twice !