Dear friends,
This is the Monthly Digest for March 2019.
March month started with the holiday Maha Shivarastri (4 March).
Here's our post about it ;)
"A man becomes a Mahadev, only when he fights for good. A Mahadev is not born from his mother's womb. He is forged in the heat of battle, when he wages a war to destroy evil. Har Har Mahadev" - Amish (Immortals of Meluha) Here's wishing everyone a happy and auspicious Maha Shivarastri. Let Shiva keep blessing Raji with his never ending powers. 😁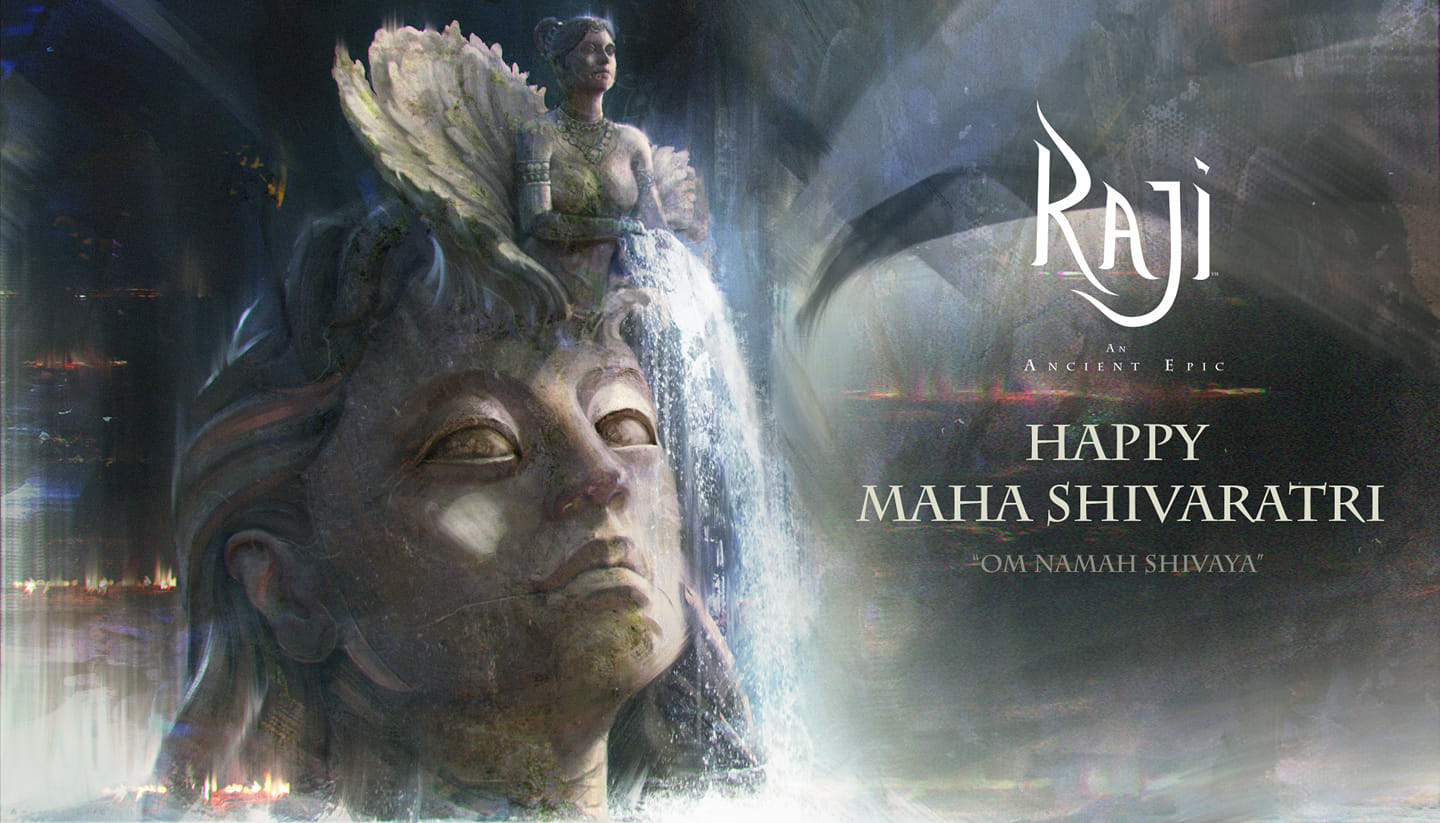 The guys and gals over at Epic Games have put a sizzle real together from all of the recipients of the Unreal Dev Grant. And as you may know, we were one of those studios who were to benefit from this scheme. If it wasn't for their constant belief, along with our closest friends and family, this injection of funds came in the nick of time... we were down to our last pennies and we can't thank the folks over at Epic Games enough for including us.
March 21 was a Holi day!
Team Raji wishes you all a Happy Holi! For those who do not know Holi, it's a festival of color celebrated throughout India.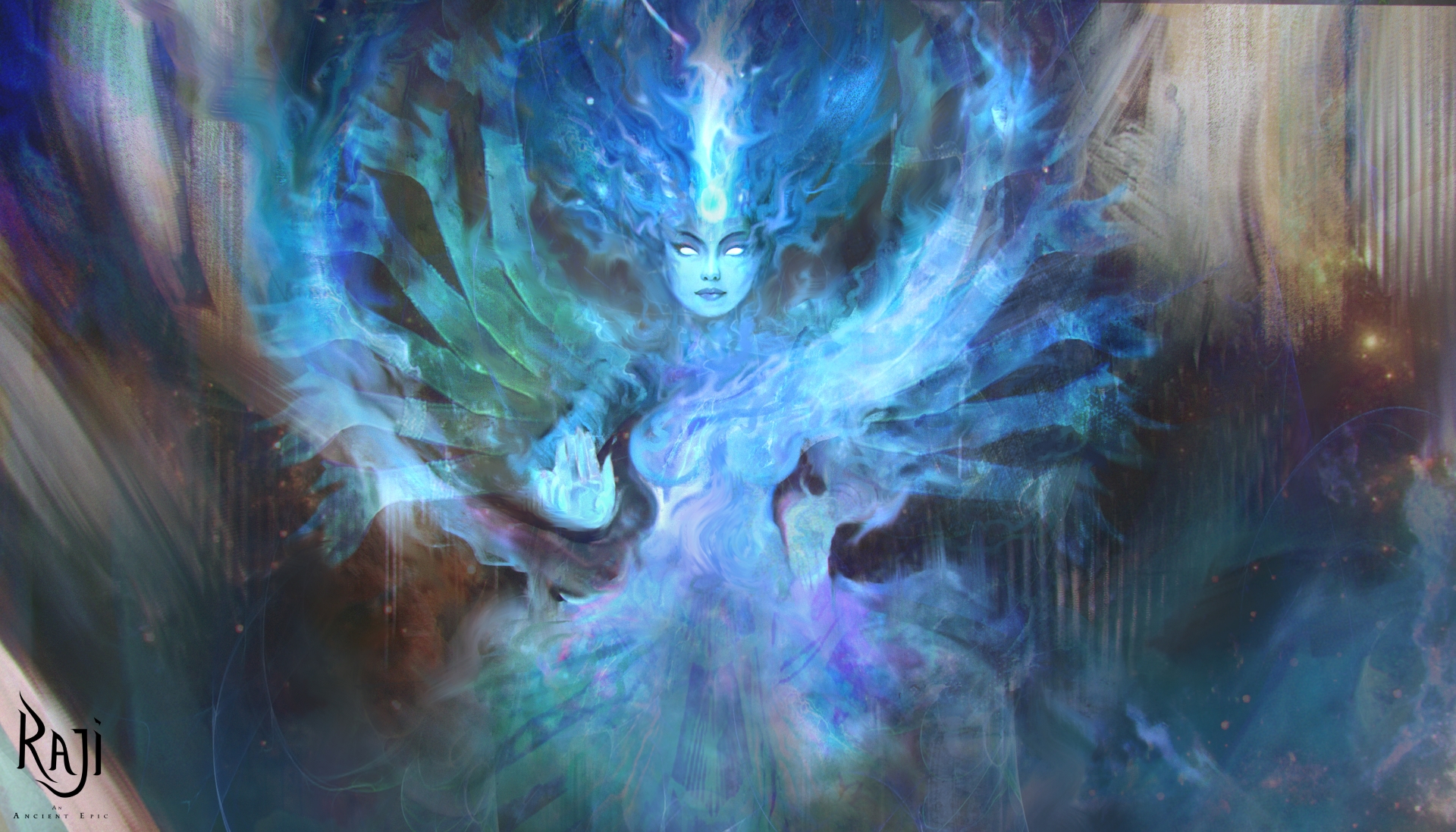 The main news of this month - We have signed publishing agreement with Super.com!

Check out our blog about it and GDC here.


Here's another concept piece which captures the depth, mood and ambience. How would you feel if you were to play at this location?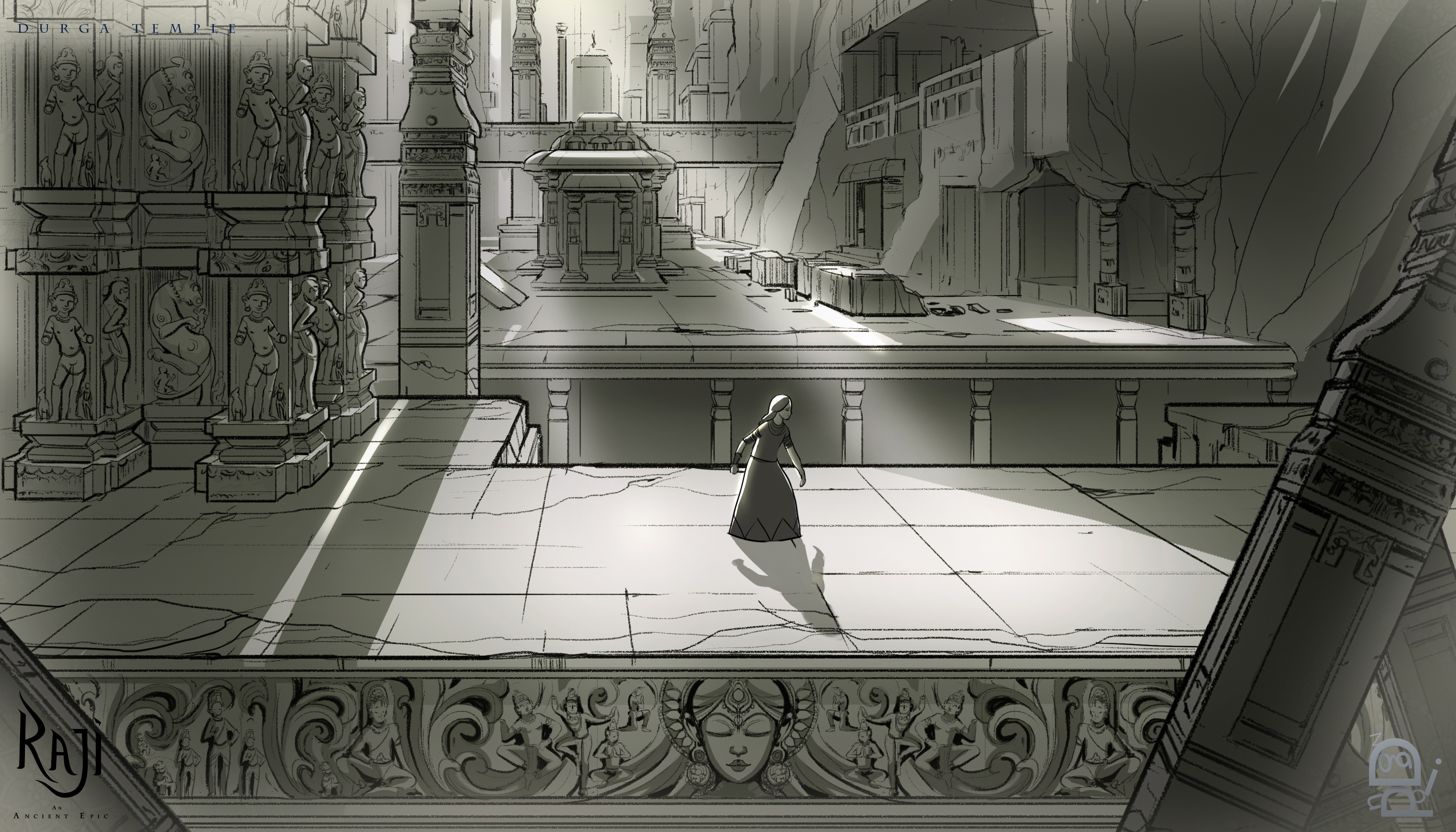 Here is the concept of the Durga Temple Entrance which excites and fascinates with its beauty. Would you be fascinated to play this location in Raji?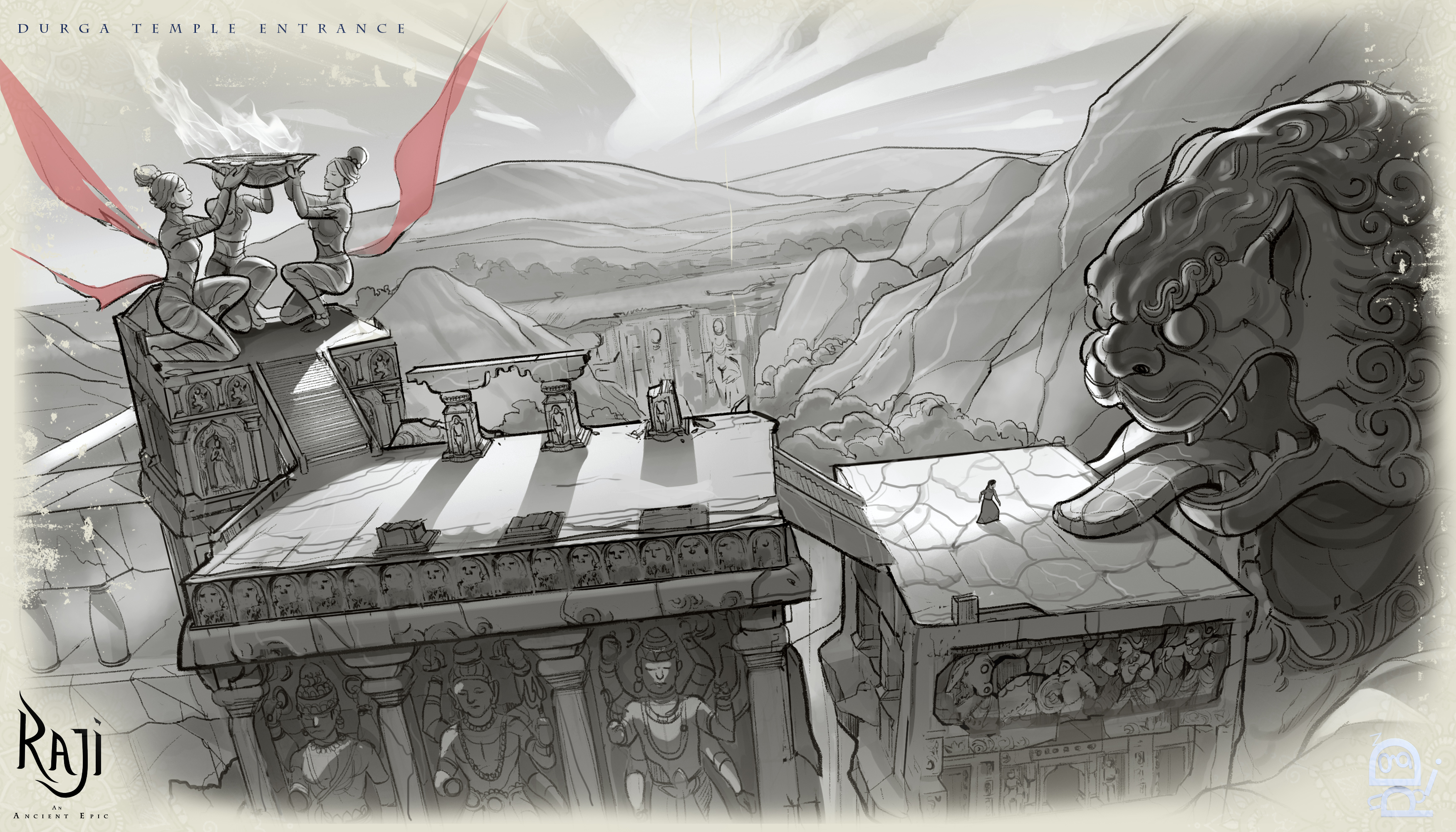 In dire situations... Raji will have to keep an eye for which parts of the environment she can use to her advantage.
Raji jumps as good as #Tezabsura. Even better...
Up, up and away!
"Miss! Miss! Hey, are you even trying?!" — Raji


At the end of the month we wrote a little about the Rajasthan Day, which is celebrated on March 30.
"Today Rajasthan is celebrating the 70th Rajasthan Day.
Rajasthan is the place that inspired us with its beauty and unique architecture to create Raji. You can check our Rajasthan Trip Blog by clicking the link below.

On this day 70 years ago this vibrant state came into the existence as Rajasthan which was known as Rajputana earlier. This honorable day is celebrated with enthusiasm in Jaipur as it is the capital city.
Rajasthan is the Largest state of India and before Independence, there were around 21 small and big princely states. The challenge was to unify them all. The princely states were annexed to the union of India on the Indian Independence 15th August 1947 but their unification is accomplished only in April 1947 in various phases which are as follows. The state was formed on 30 March 1949 when Rajputana was merged into the Dominion of India"
Subscribe, like, and comment below about what else you want to know about the game.
#RajiTheGame #Raji #Rajasthan #GDC #SuperCom #SuperdotCom #NoddingHeadsGames #News #Digest #RajiDigest #MonthlyDigest