Hello everyone!
After 3 years of development, with some deep lows and epic highs, it gives us great pleasure to finally announce that Raji: An Ancient Epic has launched on PC via Steam and the Epic Game Store, Playstation 4, and the Xbox One!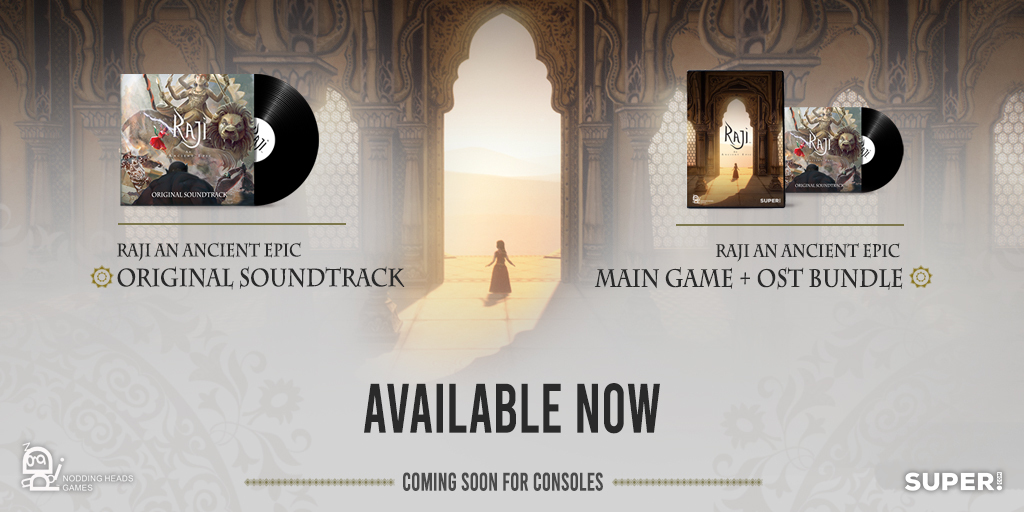 What's more, after a huge show of interest from our community, we've made the full OST avaliable for purchase as well, letting you all enjoy the music of Raji whenever you want!
As is customary, we also have the traditional launch trailer for you to enjoy!
But that's not all. We've also got a specal cinematic for the game, something that we've managed to prepare just for our big launch!
---
To celebrate, we've got a 10% launch discount for the game, running until the 22nd of October, so be sure to get your copy while it's discounted!
If you want to get the game on a different platform - Epic Game Store, Playstation 4, Xbox One, or the Nintendo Switch, you can get all of the links from our homepage.
---
A special thank you to everyone in our community, to everyone who joined us in this journey, and finally, thank you to everyone for your amazing support!