Hello folks! We hope that you enjoyed the teaser we posted recently. I would like to start off our first official development log by demonstrating the lengthy planning and creation process it takes us to develop our environments.
Before we jump ahead and crack open a level editor, Nihad and I discuss ideas for environments that spark our interests in terms of implementation and art direction. Plowing through thousands of reference images, we begin to brain storm ideas that set the mood, tone, and layout of a level, both aesthetically and functionally. Once we decide on an environment holistically, we focus on the details by laying out a rough 2d map.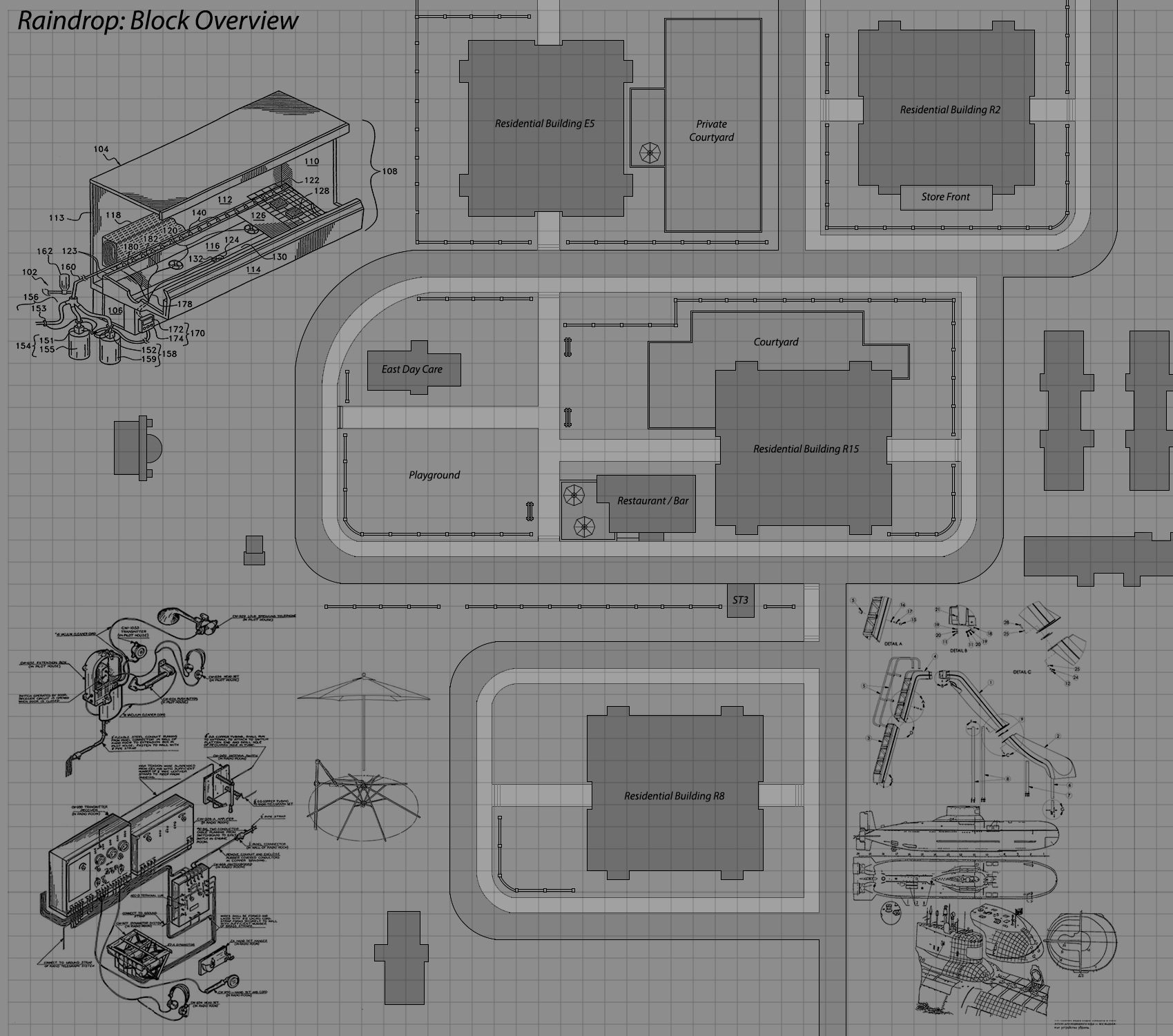 Although taking steps to prepare a level can work efficiently at the start, sometimes designs don't always transfer well from 2D to 3D. This is when prototyping becomes an efficient method to compensate for any scaling issues while roughing out a level foot print. This also allows for further details to develop as we build, instead of forcing structure.
Raindrop is heavily focused on environmental design, so we push to polish our levels first before continuing to prototype and plan downstream. This allows us to quickly gauge our limitations within planning and implementation, while laying out designs in a natural artistic flow.
Storyboards are also great for illustrating concepts and plans before pushing production into motion.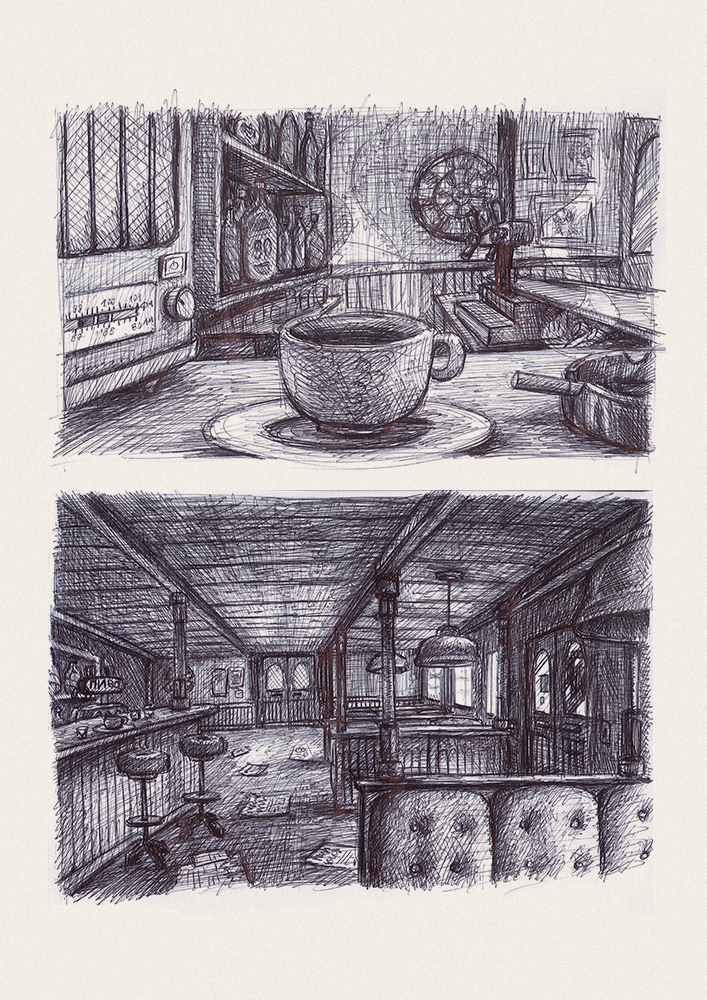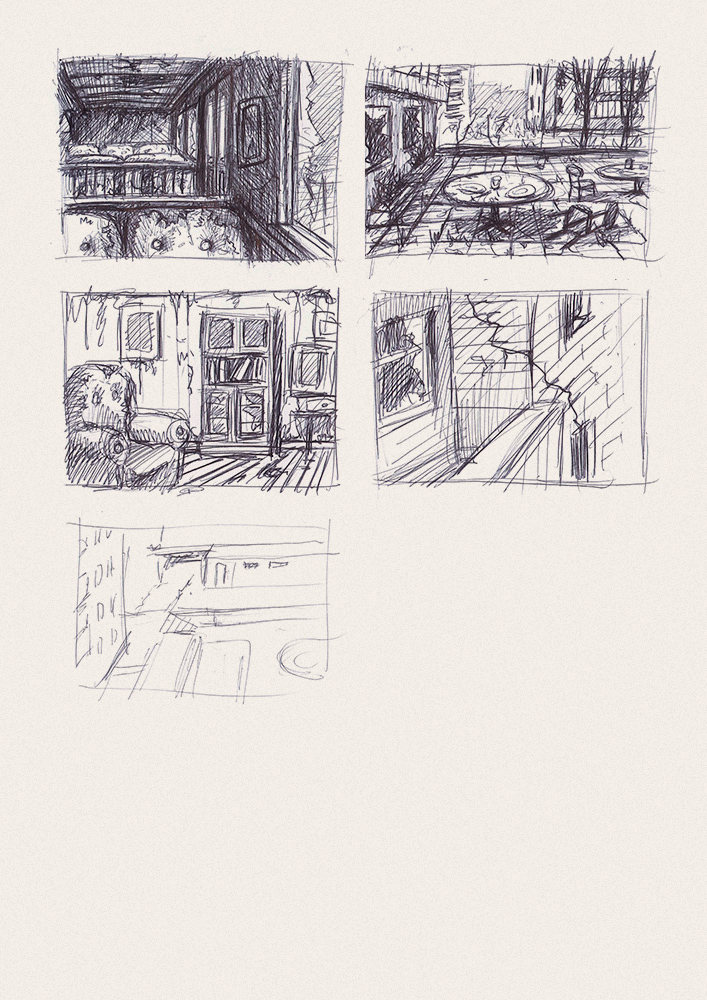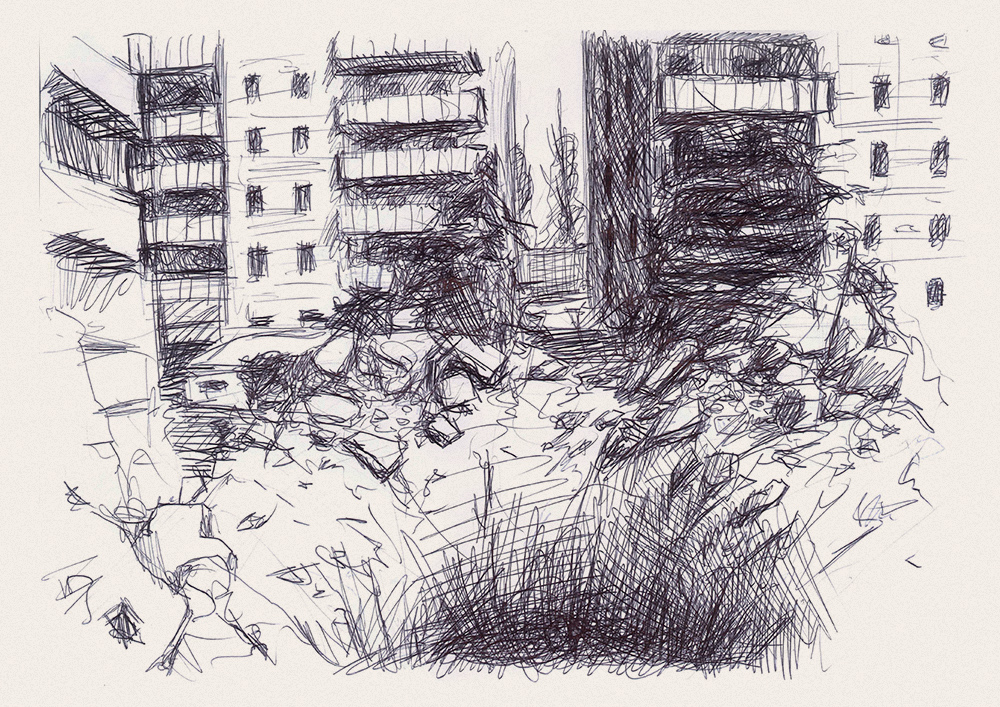 Once the foundation is set, we begin to work on props. During the asset creation process, we use real world reference images to greatly increase accuracy and realism within our environments.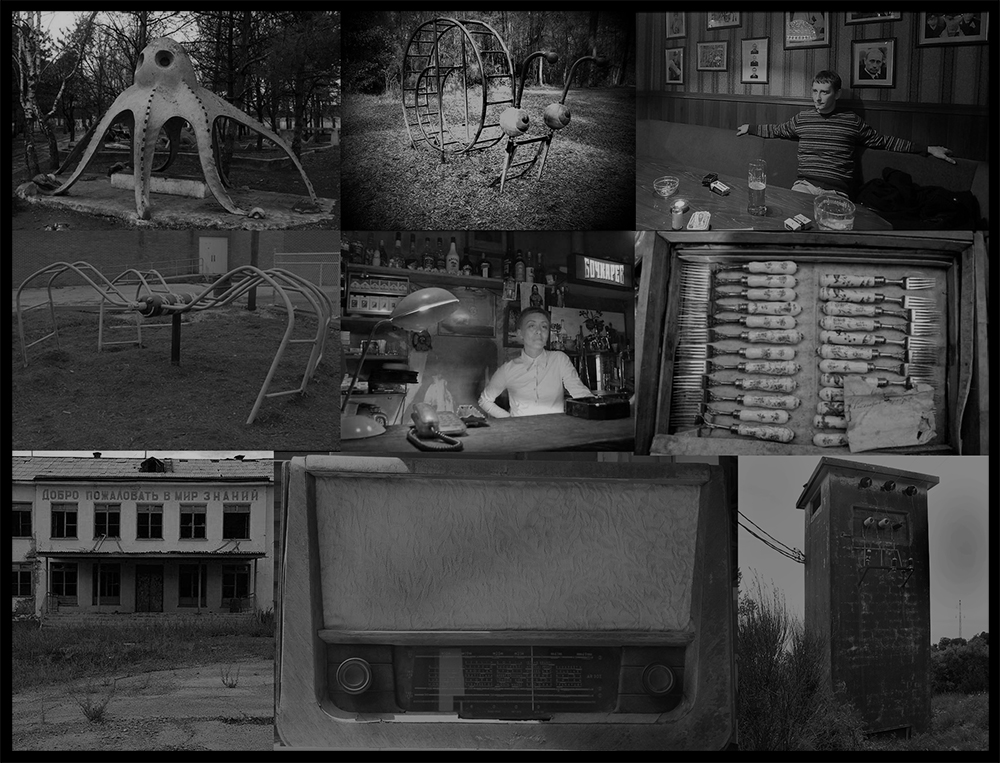 Mining the web for data and images encompasses our pipeline to include a high level of authenticity, which further highlights ideas when assessing concepts. Expanding on both functional and aesthetic values brings new ideas to the table in the early stages of the development process.
In one of the environments we demonstrated in the teaser, we wanted to capture two different states in one shot. Specifically the bar scene, was designed to include two versions of each time frame: a pre-conflict version and a post-conflict version. This provided us the challenge of creating two versions of each asset, while re-instating the general silhouette of the scene.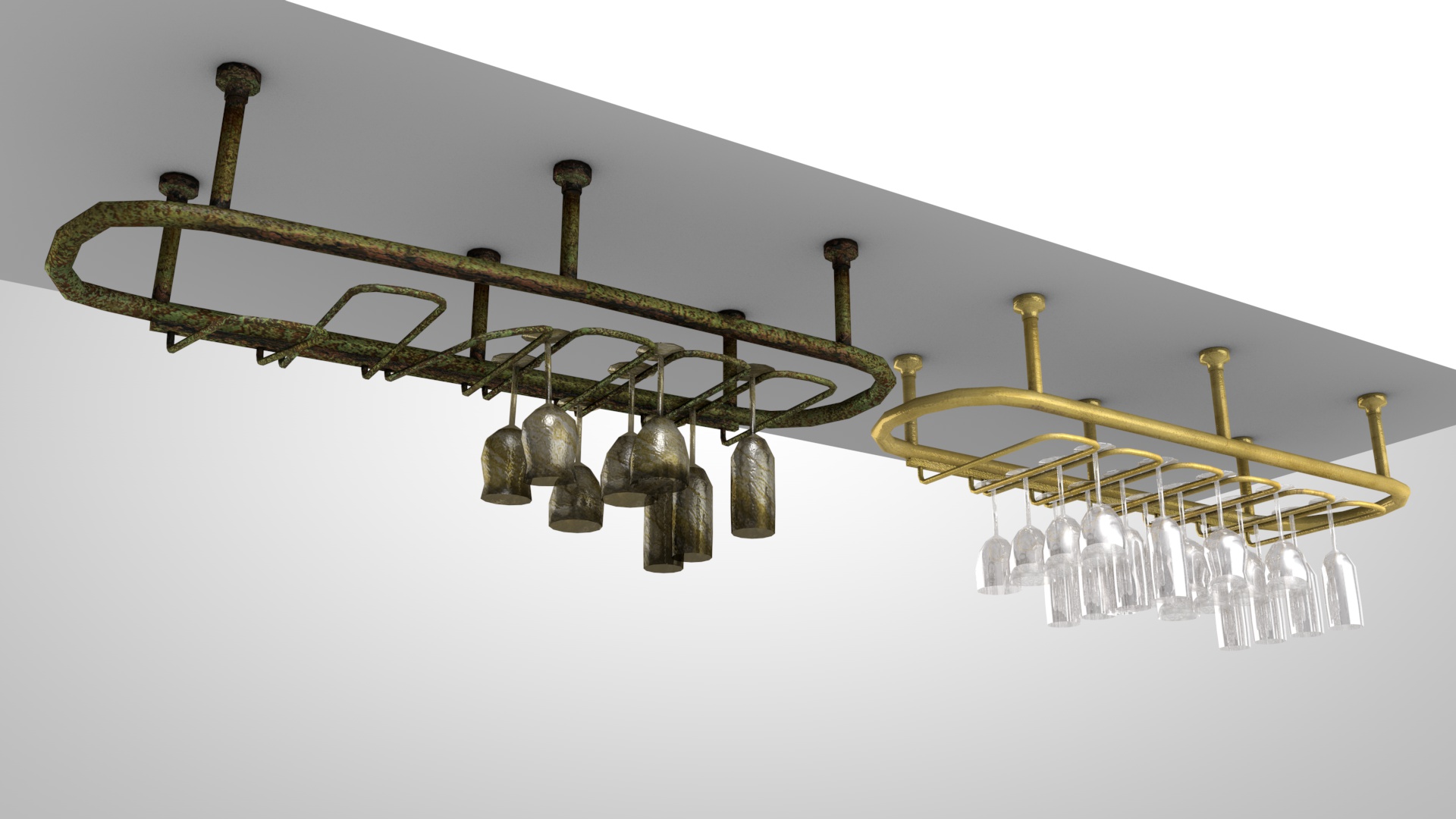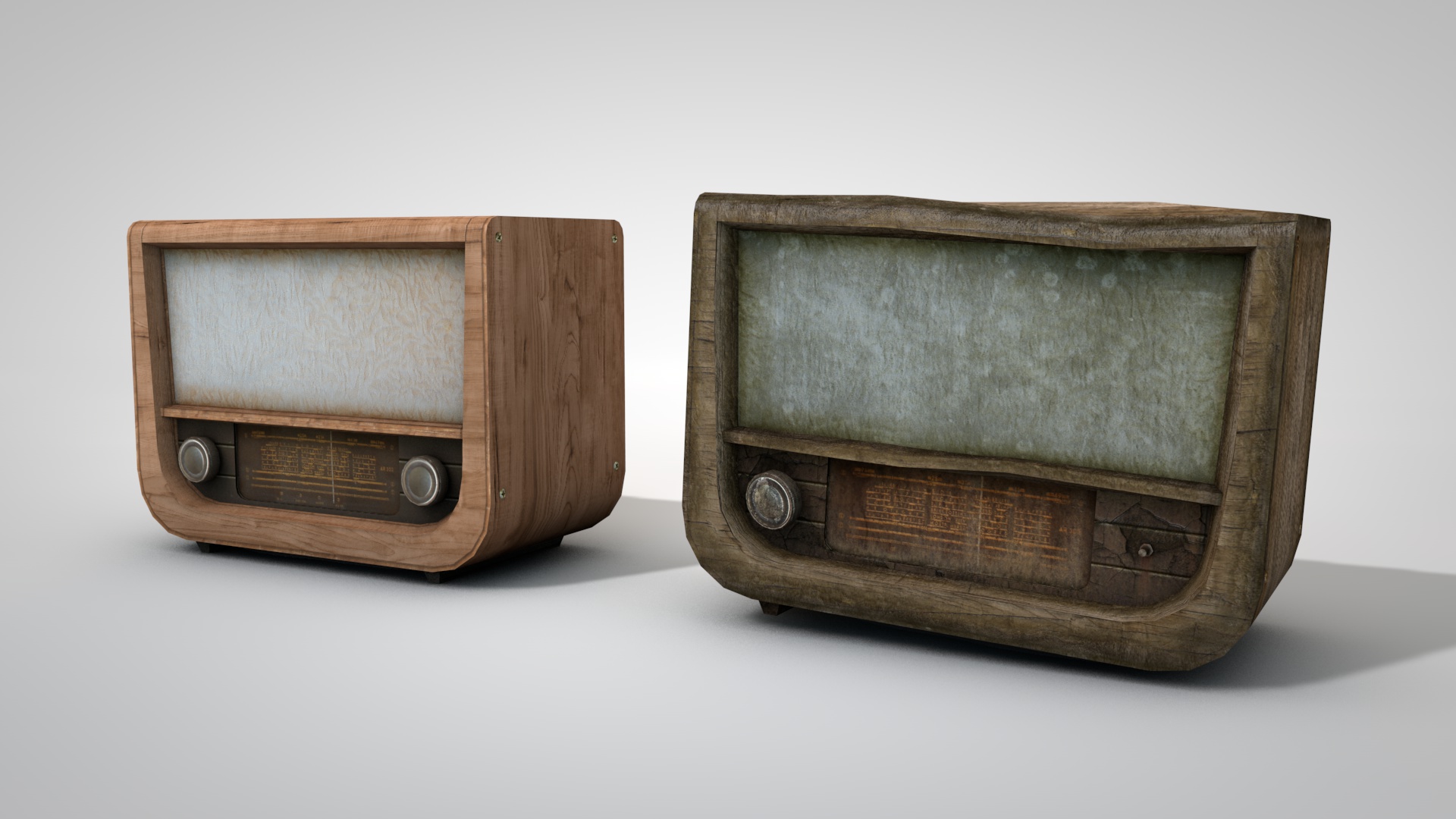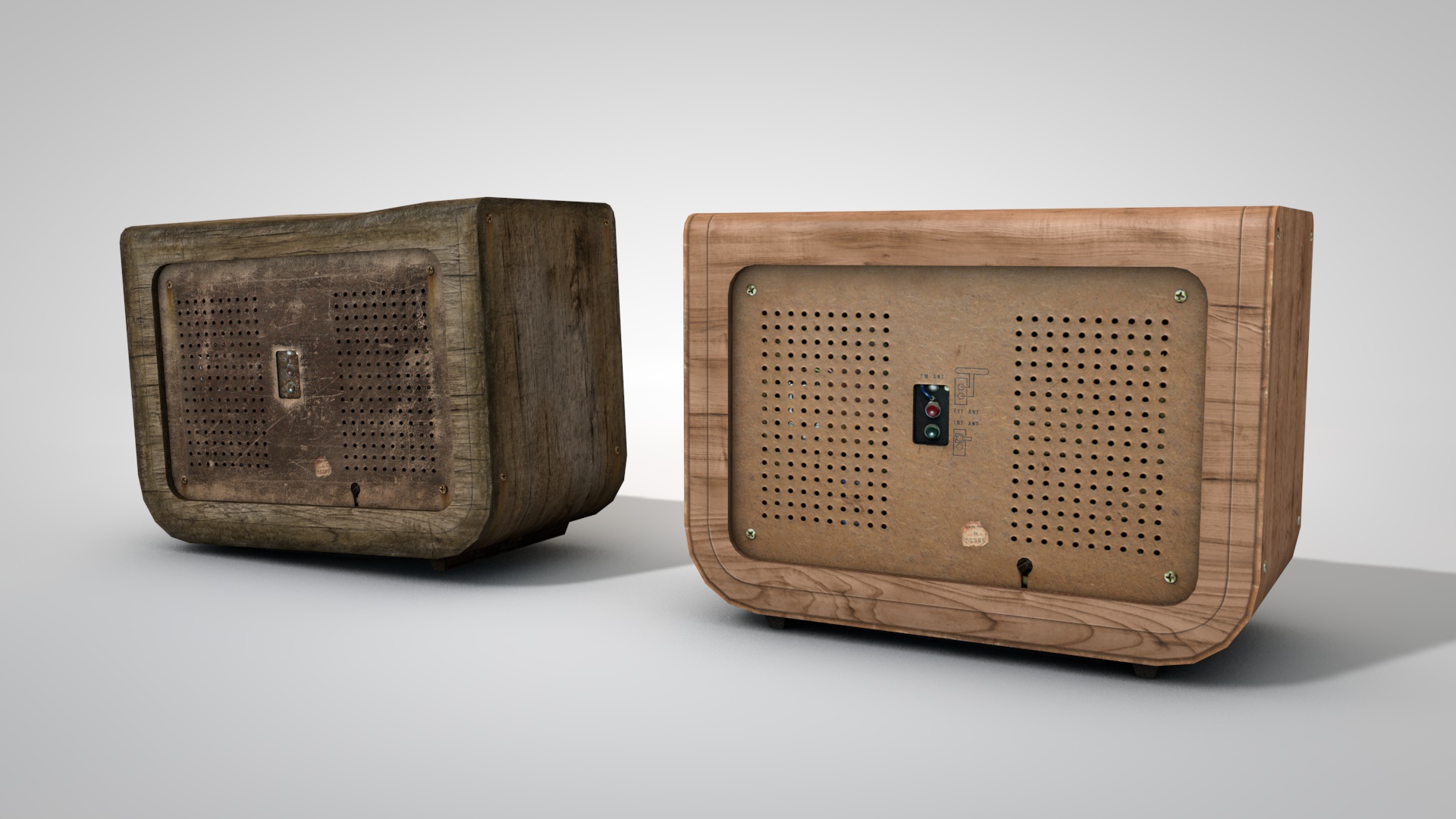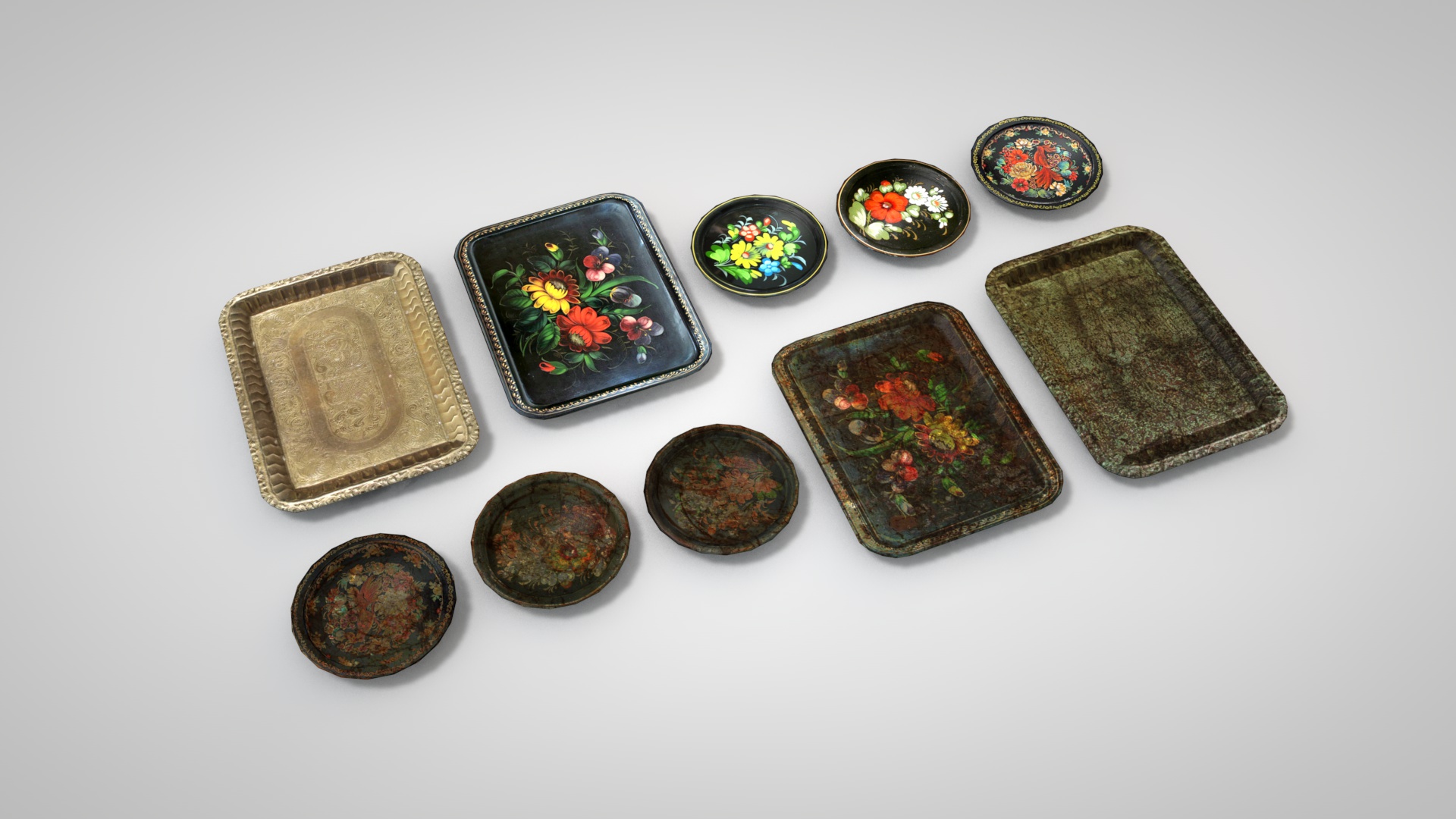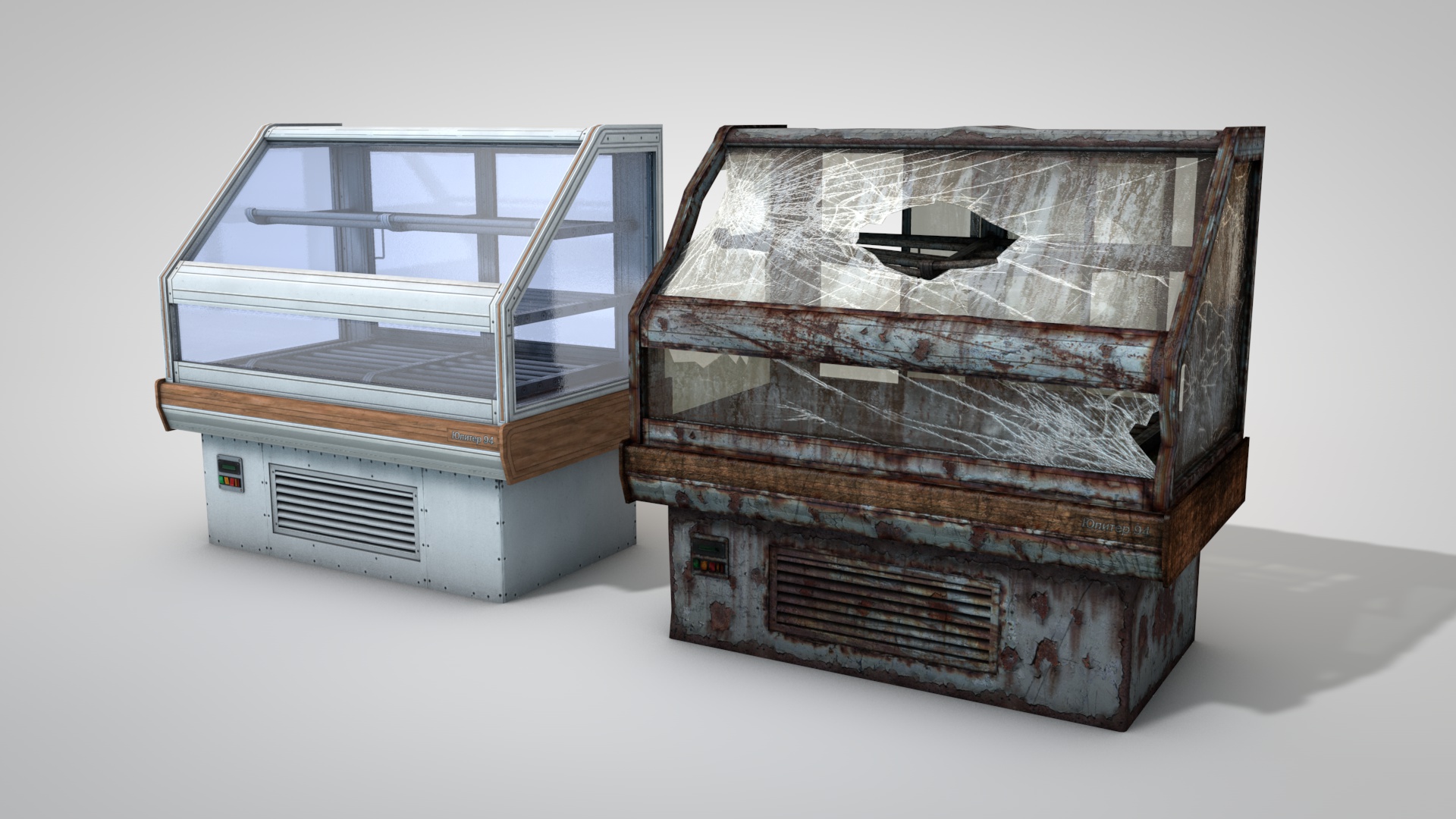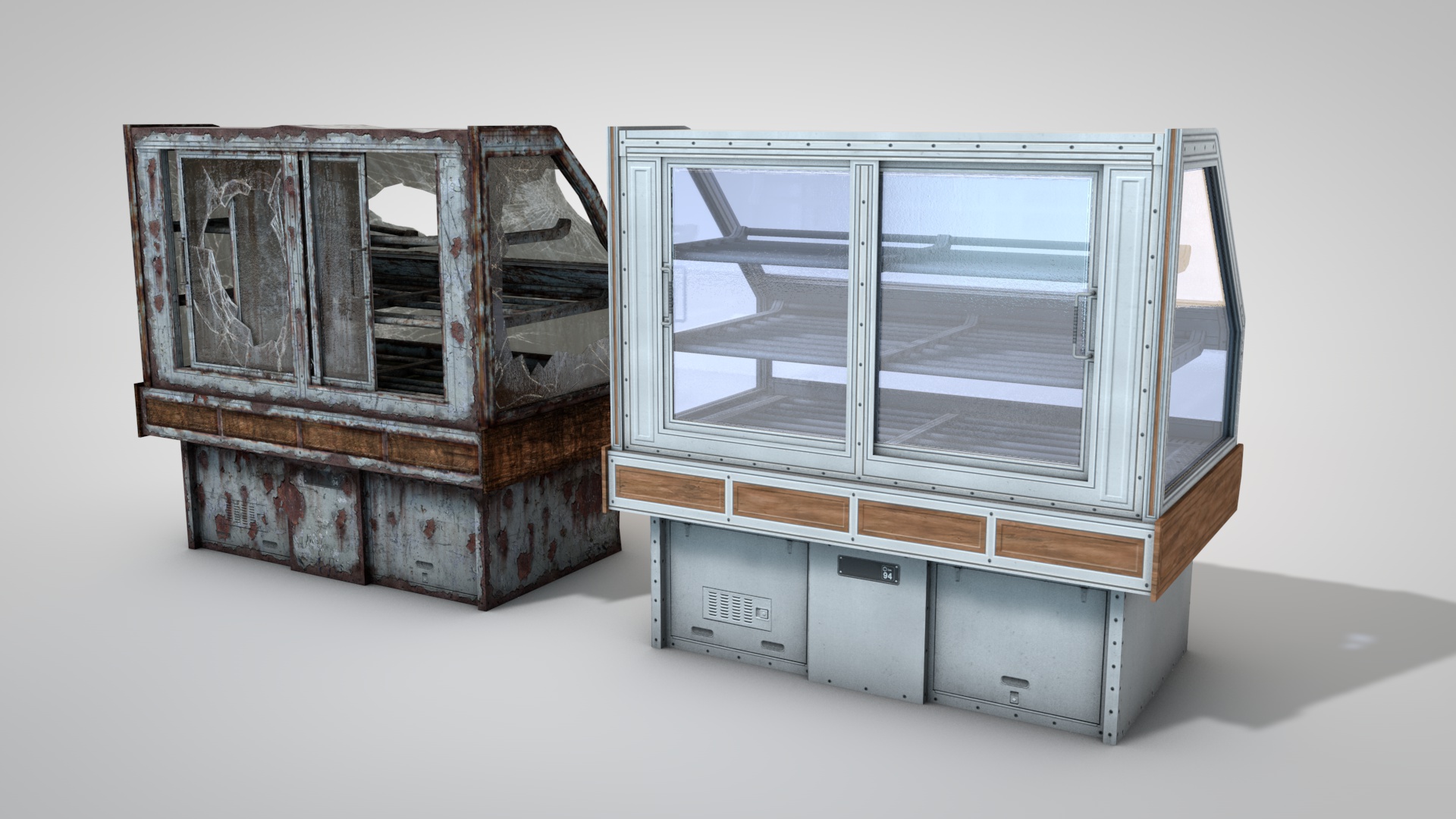 The pre-conflict version of the bar captures the moment right after a major event has taken place. Visual cues, like the newspaper, establish the announcement of the event, while the turned over bottles and bar stools reinforce the feeling that the bar was abandoned abruptly.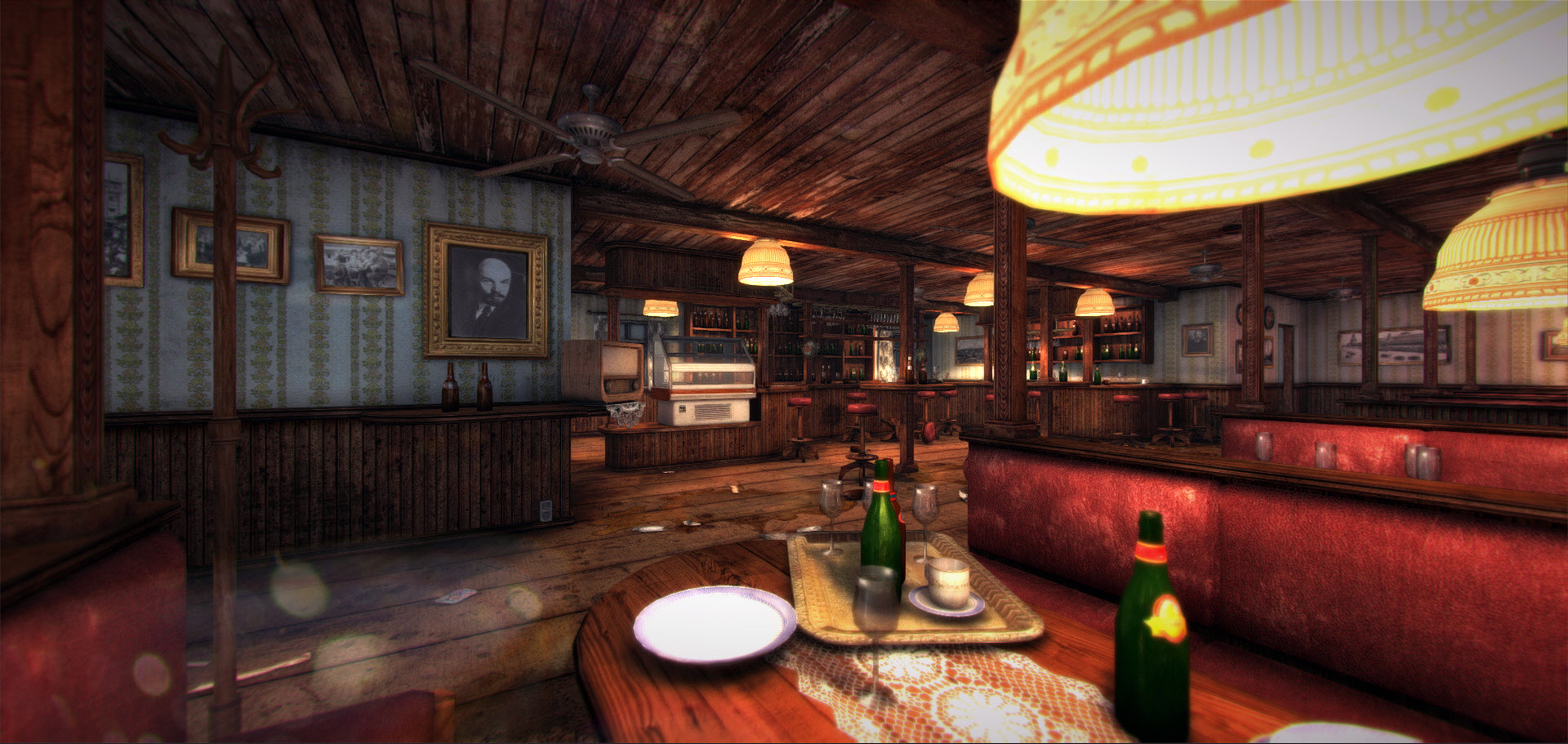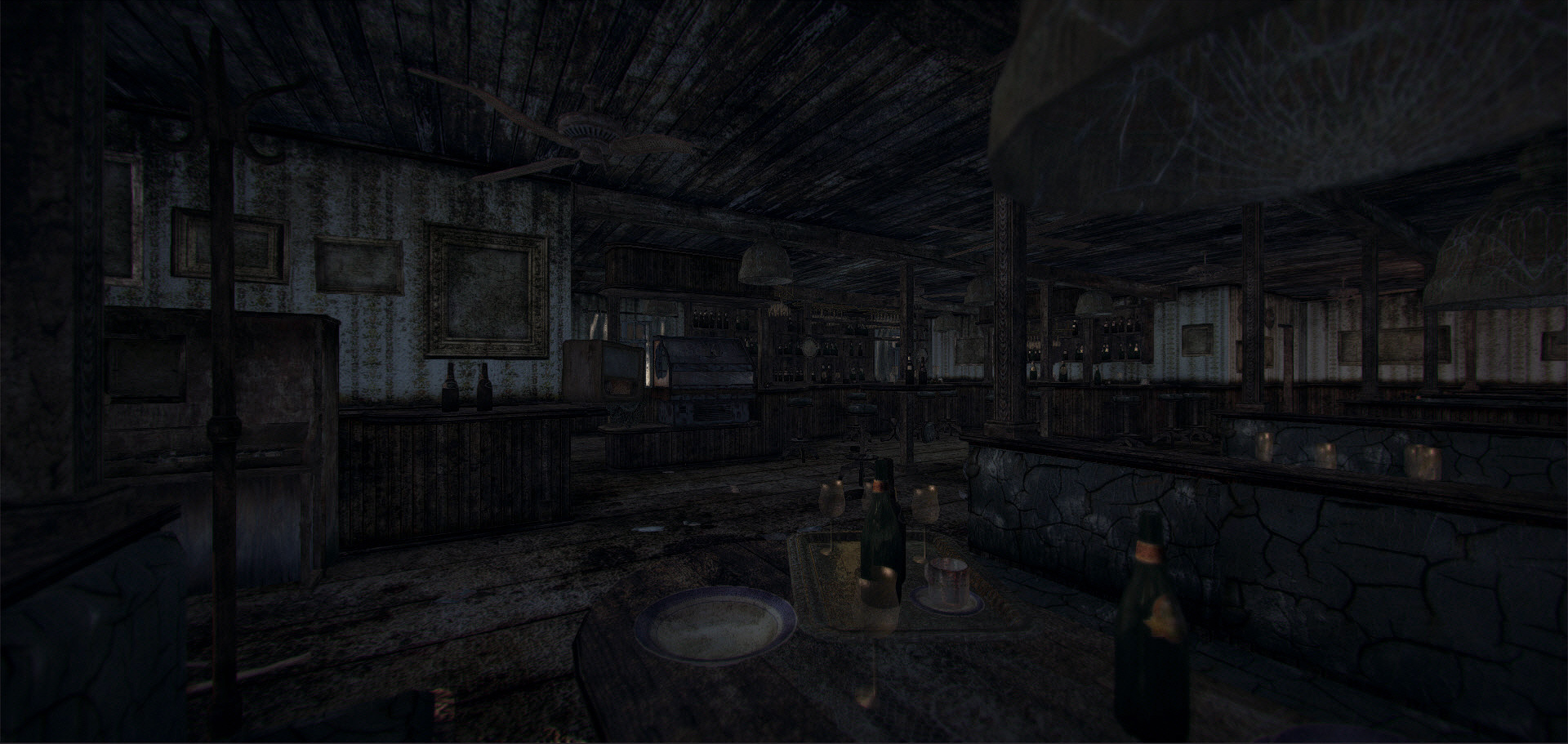 The transition between the pre-conflict and post-conflict versions of the scene, align at a well timed execution which efficiently sets the mood for the exterior environments that follow in the teaser.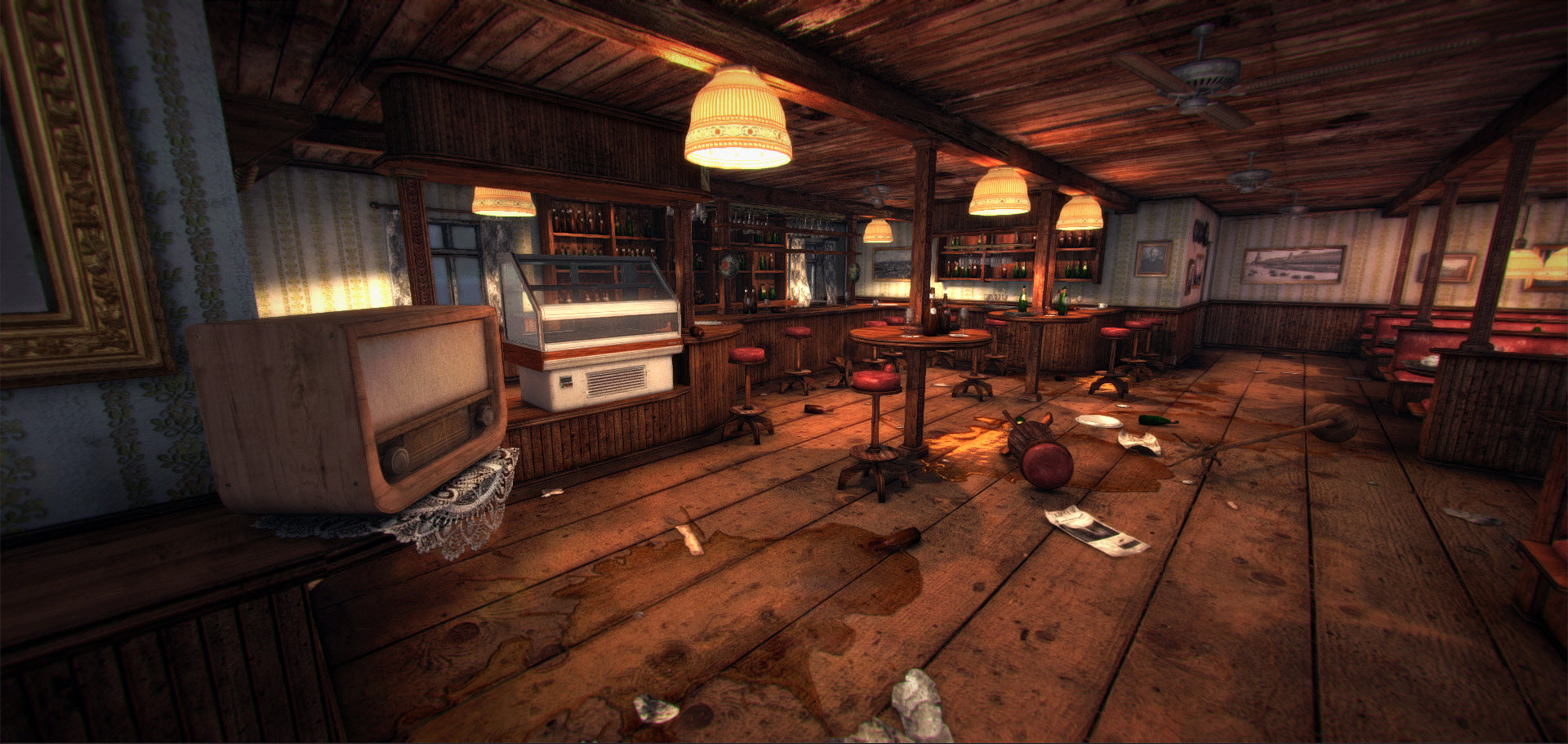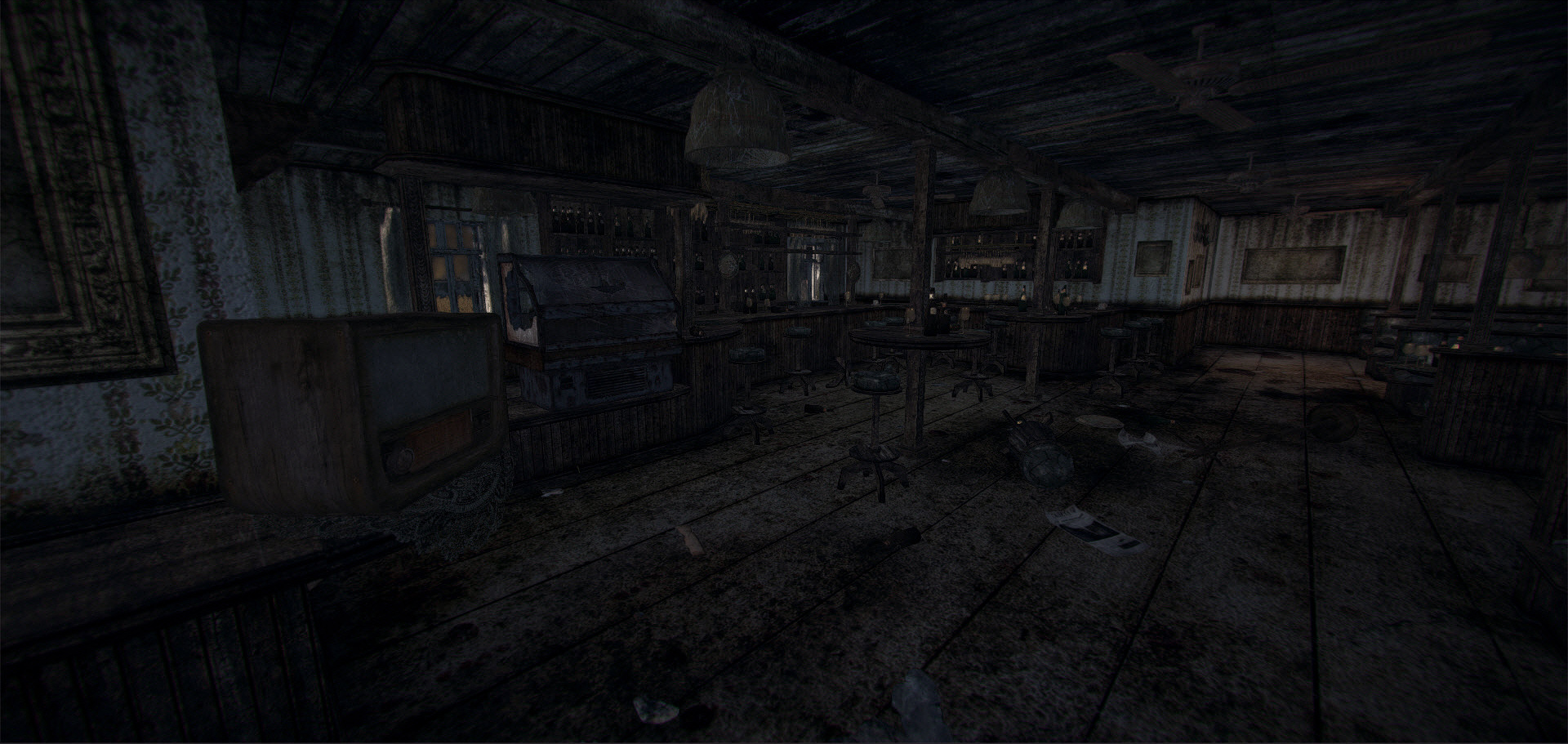 We mapped the exterior of the courtyard area, to extend into a small playground connected to a day care center.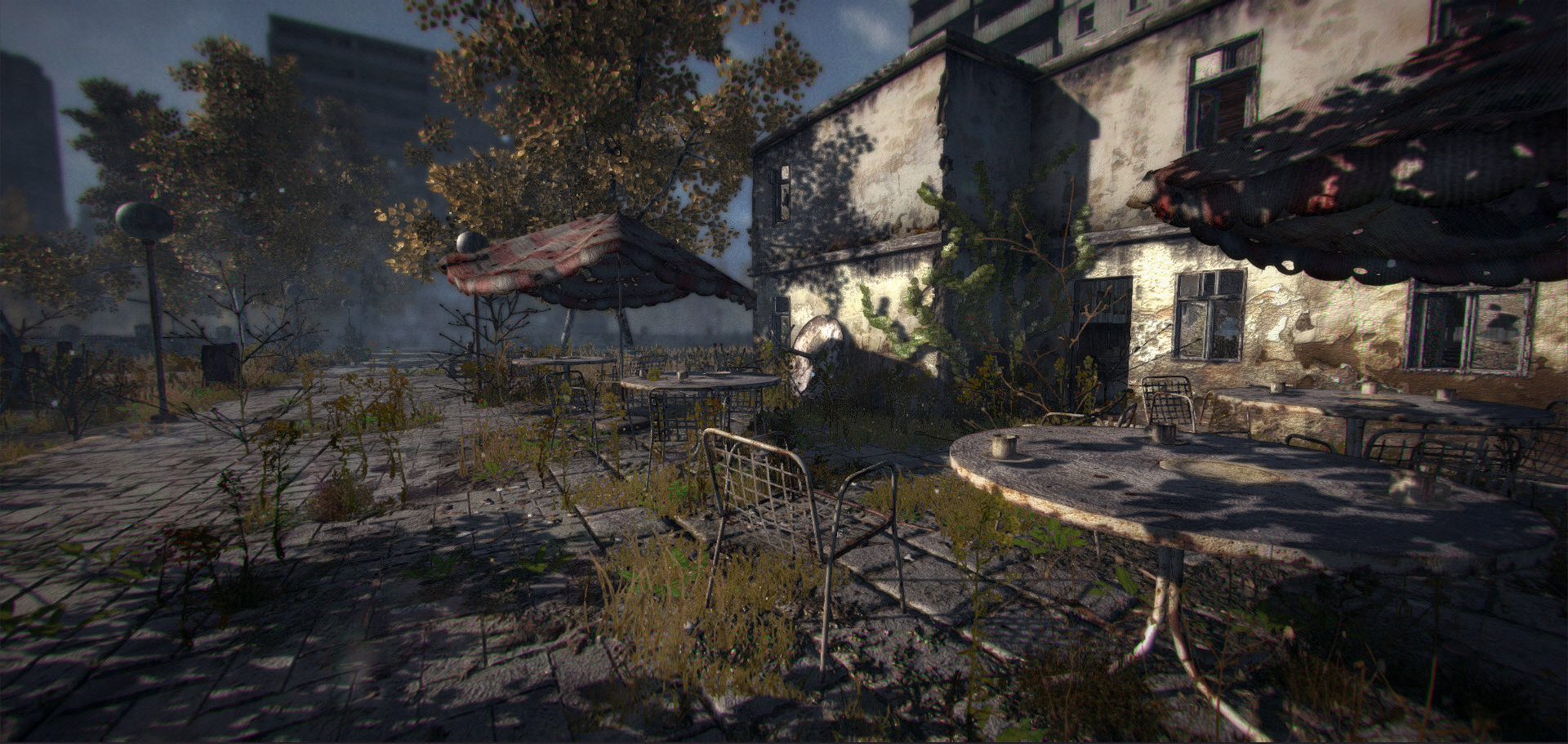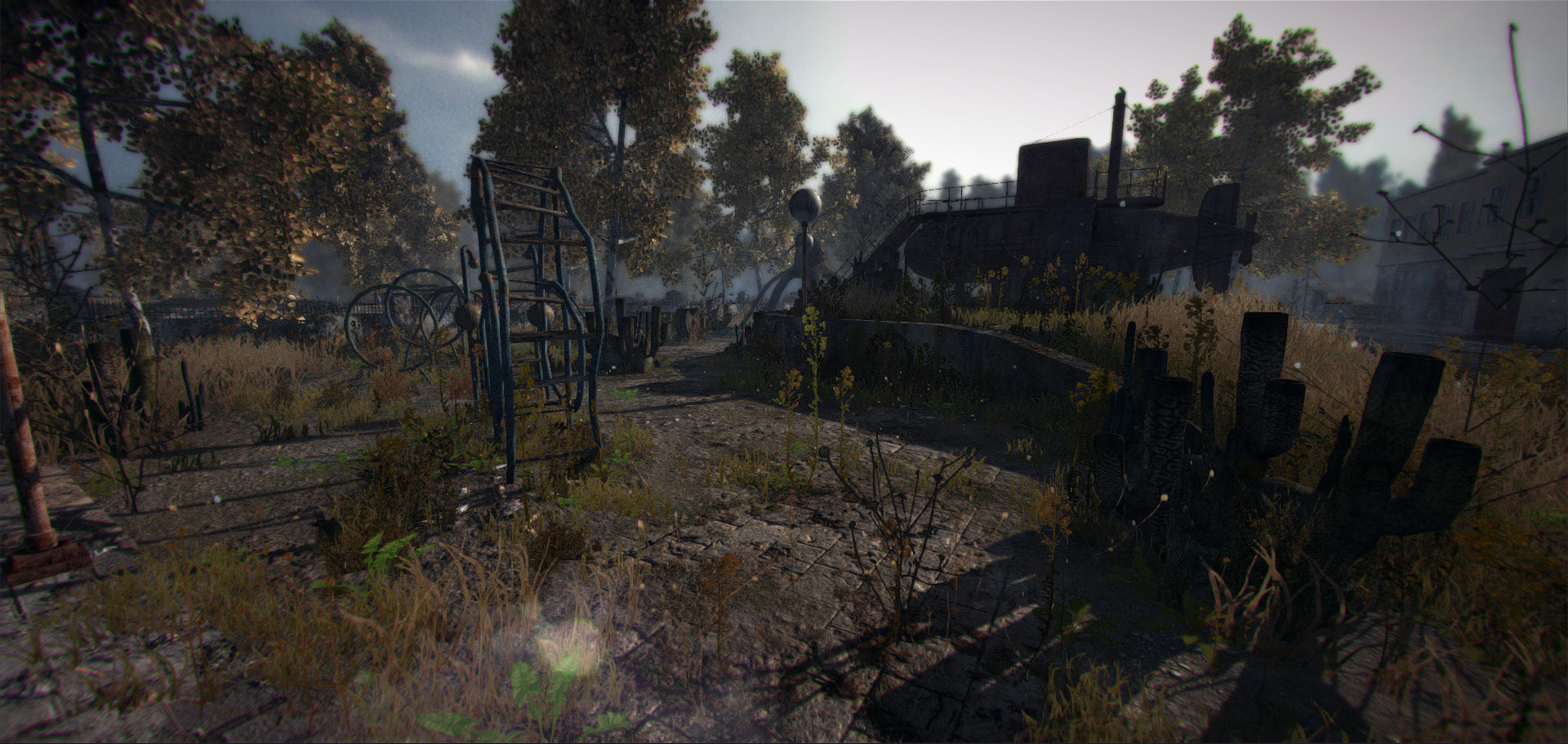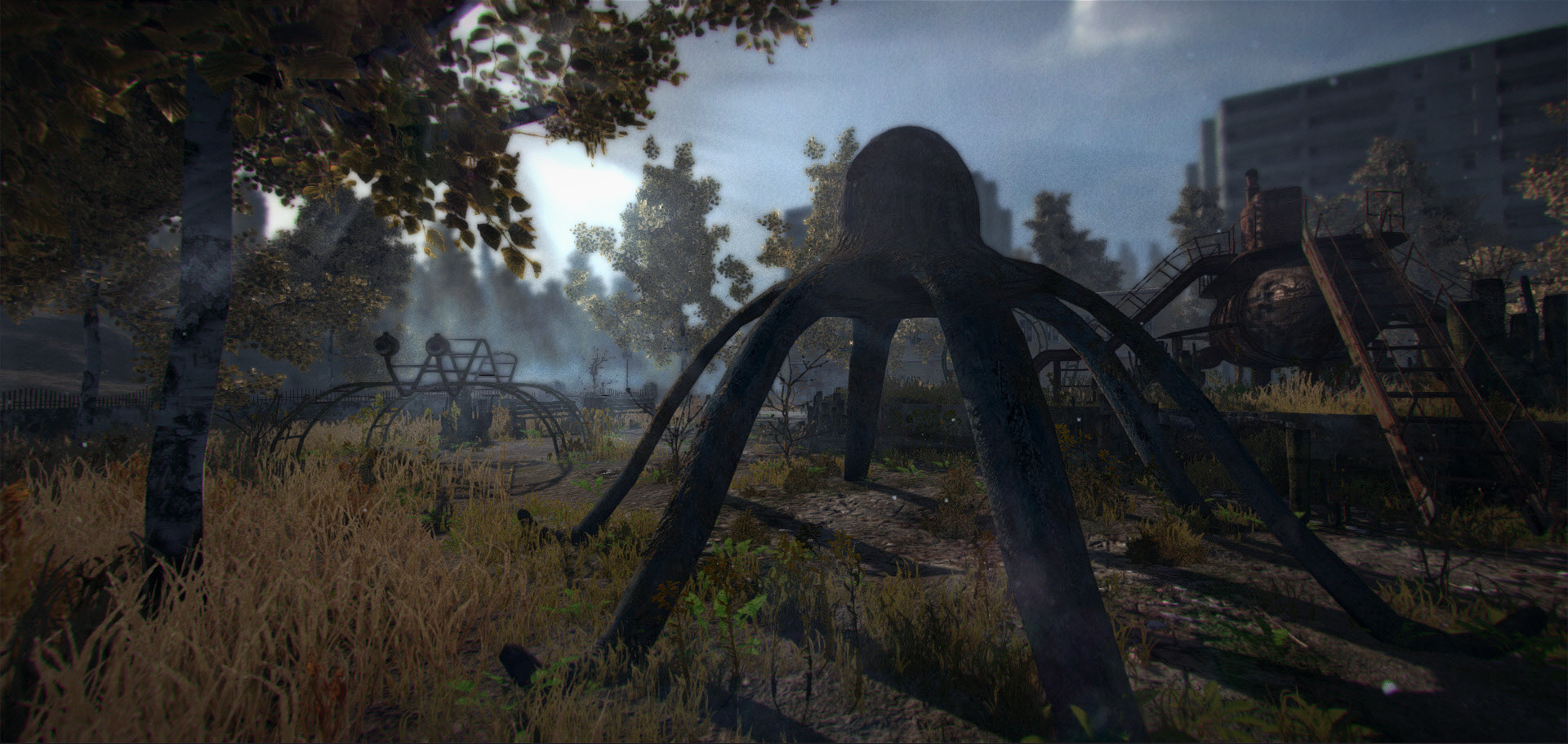 Music and sound is just as important as any other communal device. Environments come to life with the complex sound engineering used for Raindrop. Nihad composed the soundtrack for the teaser video in order to achieve a broader emotional connection. He used FL Studio to compose and arrange the track. After recording the main melody played on an acoustic guitar and bass, electronic elements have been added to give it a more modern feel in order for it to accompany the sci-fi elements of the environment.

And that concludes our first official development log. We hope that you enjoyed our post. It's a rare occasion for us to demonstrate an environmental breakdown, but we would like to continue this trend by posting more Re-hydration Logs as we continue to develop Raindrop. So stayed tuned, and please follow, track, or watch us via your preferred media outlet by clicking on the icons at the bottom of this post. Thank you for your support!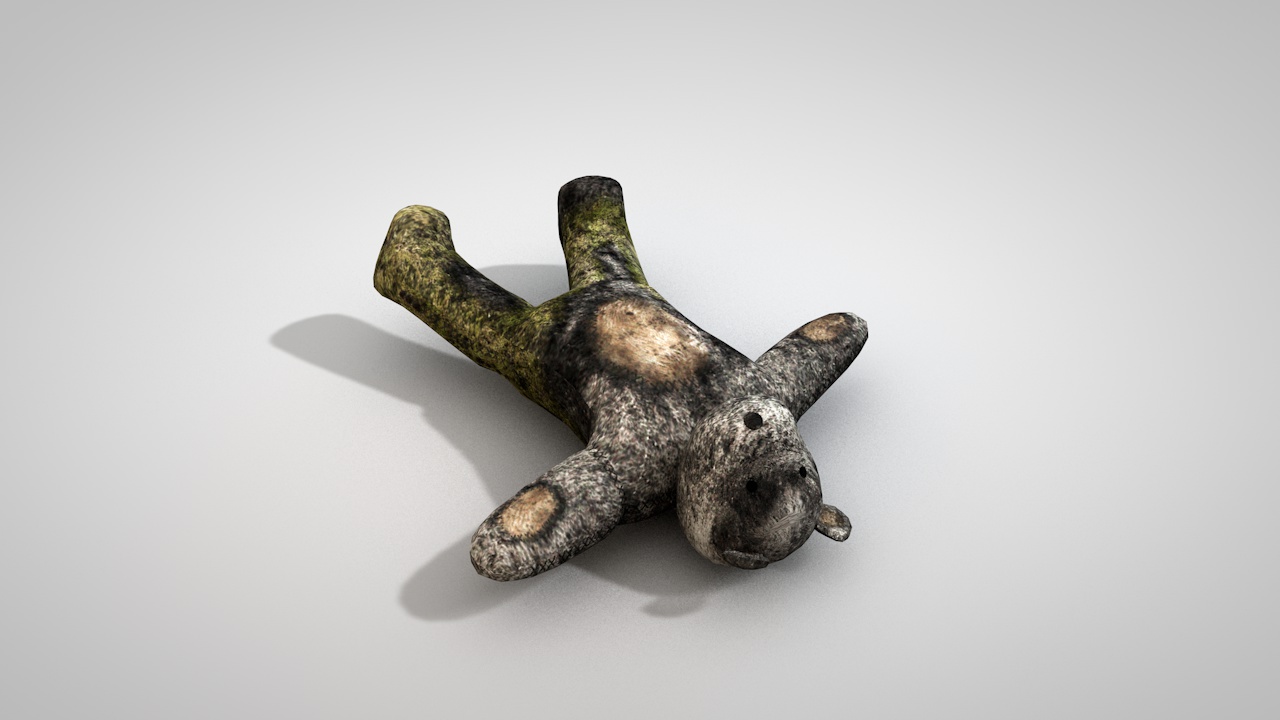 About Raindrop:
Four years ago, Nihad Nasupovic founded Raindrop as a single player mod using the Source engine. Raindrop gained a large amount of followers and supporters, pushing the mod a bit further. As time went by, a small variety of team members joined and left, causing fluctuations in productivity and organization. As a result, the team tightened up its standards and decided to re-establish its core roots. Not long after, however, Raindrop was discontinued as a modification due to a variety of set backs.
Until recently, Nihad Nasupovic, the Lead Mapper for Raindrop, and Max Ramirez, re-connected and decided that it was time to revive the project, but in a new light. They started re-designing and prototyping a new version of Raindrop. This time, after vigorous research and with some combined experience, they choose to use Unity3D as their desired game engine.
Raindrop is a surreal, environment driven, first-person survival game that includes fully explorable levels, with intuitive and complex puzzles, backed by a horror themed story line.