Hello yet again. This week I meshed a few more assets to add to Fay, including a couple of buildings, a bell tower, steps, some sort of wall decor and a chimney. The bell tower is not visible in the following image due to some odd glitch where some of its faces are transparent (I am working on this one, for it really bothers me), and the steps are not visible due to me not wanting to place step after step after step in the scene (I will also get to this. I kind of have to in both anyway.).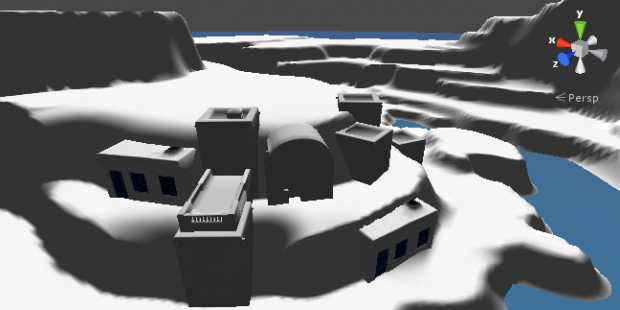 Also noticeable in the image above, Fay is actually modeled. However, it is rather gray, and severely lacks any texture. If I have time after texturing all of these other meshes this following week, I will attempt to begin texturing the island as well. This may even segway myself into making some grass.

The island of Fay, without water and at a dramatic angular view.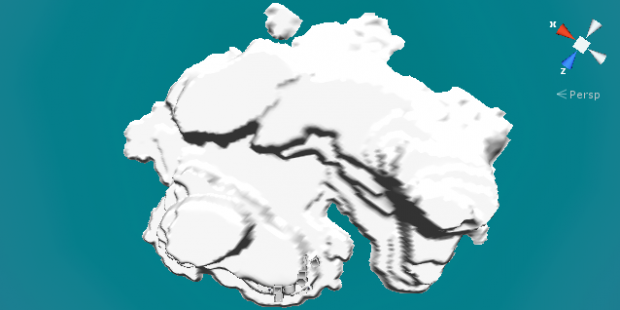 The island of Fay, with water and at a top down view.
In all honesty, I think that the water that we have so far is pure poo. This inspires me to take on a task that is very much so daunting to me, writing shaders. I have no idea how to code in CG, so I'm sure that learning this should be an adventure in its own.
Anyway, thank you so much for tuning in yet again after yet another successful week of work. Next week we should have some more colour on both the island and its many lovely buildings. See you soon!