This past week we really focused on understanding and learning how our development tools and engine work. While doing so, quite a few things were made, such as one lovely building (Which I am extremely proud of), a pretty sweet looking character, and a really crappy bush.
To start, I'll go into detail on our character, Herreth. After many hours of editing, tweaking and drinking uncountable cups of orange juice and milk (I love me some vitamins), I was finally able to make something that I think I can be happy with. Right now he is pretty blocky, but I am thinking that I will go into Blender's sculpt tools this following week and smooth him out, while at the same time adding some nice details. From there I should be able to rig and animate him. I will try to texture him if I have time, but for now I want to focus on making something that is relatively playable.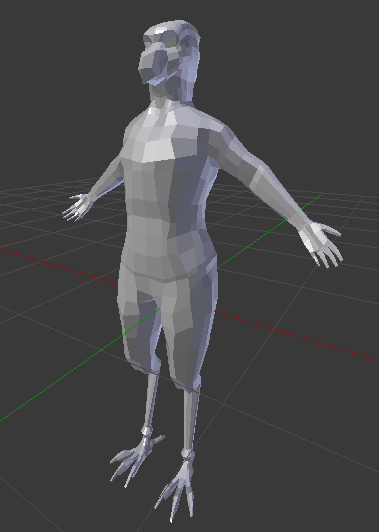 I was also able to whip up our first building asset; mesh, textures, normal maps and all. I wanted to keep things simple since I had never modeled a building before, so I decided to model a building from the Greek isles. I think that I will model some more buildings in this style, for I feel that they would look nice in the game.
I also modeled this crappy little bush, but I really don't want to talk about it. I still don't understand how plants work (Also, the bark texture and possible some future textures were and will be made with Devzummerfish's Artistic N Texture Brushes Vol. 2. You can check his Deviantart page out here: Zummerfish.deviantart.com)
As a side note, my partner and I discussed some of the story line and core game play aspects that will be seen in the future. I am happy to say that we have almost the entire introduction of the game fleshed out, and that if things go well, we may soon consider writing a script (We do need voice actors, so feel free to contact me through PM or through the companies' email). We also know that Quill is going to be a 3rd person fighting/shooter game. We also plan to incorporate some wicked parkour gameplay (Thus so I am more concerned with animating Herreth before I texture him).
As a final note, (If anybody has even made it down this far without getting lost in the depths of my seemingly endless ramblings) I plan to stream development of Quill every Friday from 2:00 PM central time to 4:00 PM central time starting this Friday. I will be hosting the stream on my Ustream channel (Ustream.tv) and I will be covering pretty much anything that has to do with making this game. I may do some meshing, rigging, texturing; who knows? It mainly depends on whatever is the most important that day. Anyway, feel free to check it out if you wish. I'm sure it will be a funnish time.
Thank you yet again for reading my ridiculously long and wordy updates, and I look forward to writing future ones for you. See you next week!