Hello there, my name is Charlaine, I am Community Manager at Bubble Studios. We are currently working on our very first party game which name is Skelittle : A Giant Party !! and today, we are going to talk together about Quality, Quantity, and indie games !
We usually see Quantity and Quality as two opposite concept. Quantity is assimilated with a lot of features, levels or characters usually lacking depth or balance. Quality, on the other hand, makes us think about polished content, implying that the production team has more time, or money -or both- on their hands.
You might think that some games are already proposing Quantity AND Quality almost perfectly. You might even have several examples in mind, but I bet that most of these are from AAA studios. What happens with a small team and a small budget ? That's another story, let's check it out together !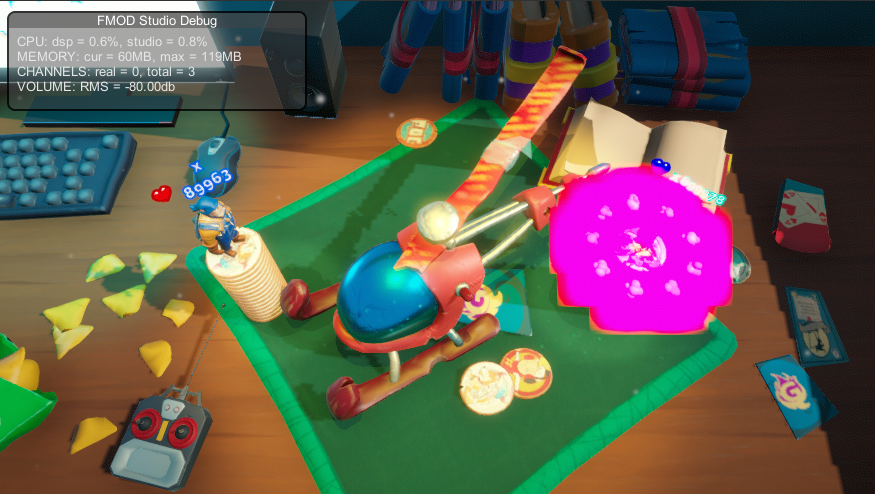 Meet the Pinkie Bug, it indicates that we didn't hunt bugs for long enough.

In our case...
Back in September 2018, in the case of our game Skelittle : A Giant Party !!, we had 13 playable mini-games and about 20 usable items for « The Stash » aka our sandbox mode. The team had the goal to craft at least 20 mini-games or more, as we wanted the product to be competitive once it would be on the market. We've thought about this a lot, but eventually, something that helped us a lot was actually having a deadline. We originally had to put a end to Skelittle at the end of April and never touch the project ever again.
Should we develop more mini-games that we knew would not be as balanced or polished as we wanted them to be ? Should we keep less mini-games BUT take a lot of time to polish them, and add some more items to the sandbox mode as it actually is what differenciates Skelittle : A Giant Party !! from the other Party Games in the Market ?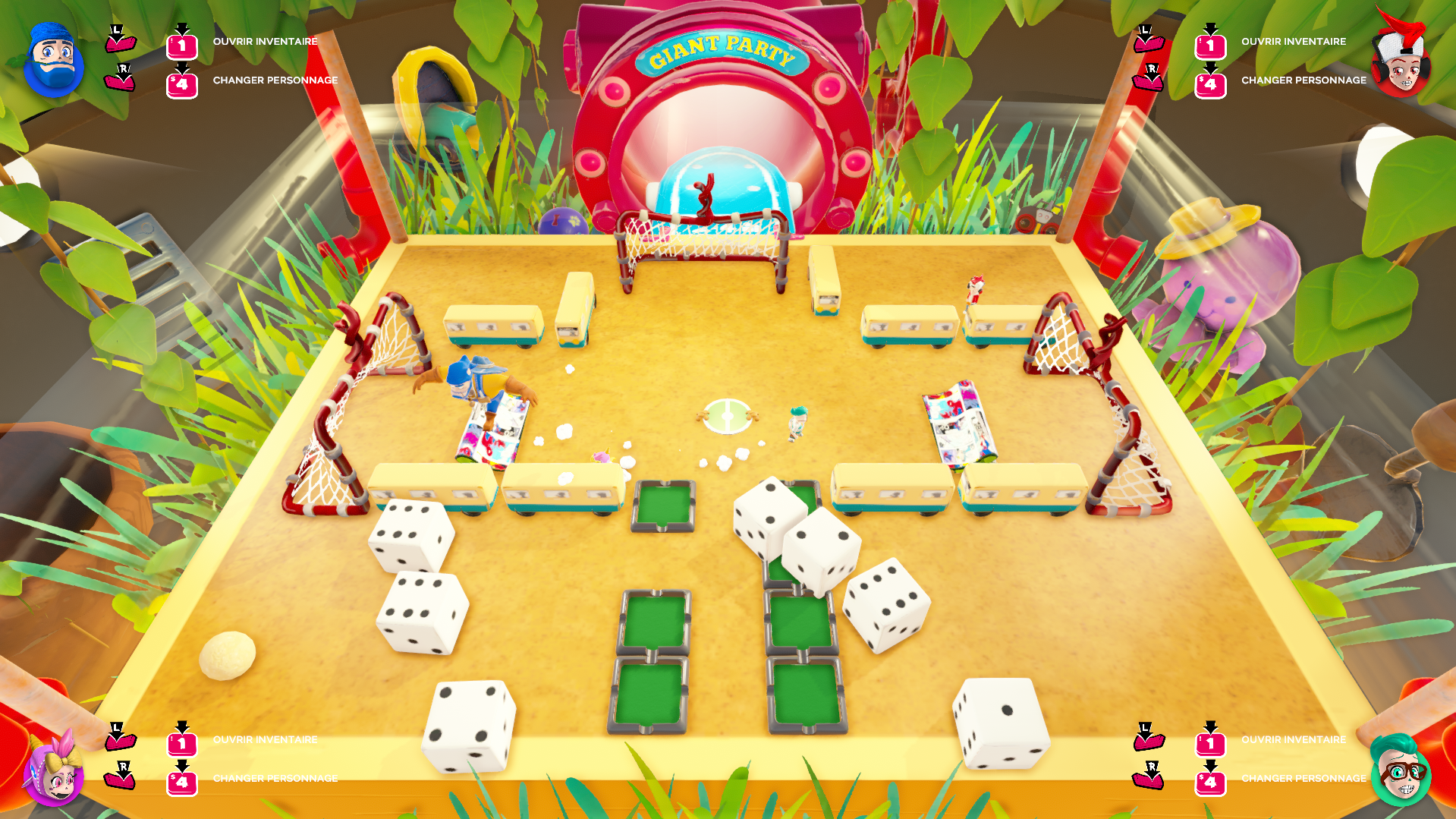 The Stash mode lets the player create their very own games with a bunch of items

It took us some time to get the right answer. Oh, not too long, I mean, **DEADLINES** didn't permit us to think too much about it. But it took some days before we got the answer that we thought was right.
The right answer ?
After some time, a bunch of tests, gathering feedbacks we got from conventions we've attended, after re-balancing, re-polishing and even re-doing some minigames from scratch, we feel like the fifteen games are finally good to go on the market, and have reached full potential. We even added AI to satisfy solo players because we got some time ! Skelittle looks better than ever, it's as funny to play from two to four players, we've noticed that players enjoyed the game a lot more than before and grabbed some concepts easily, so we didn't had to explain them anymore !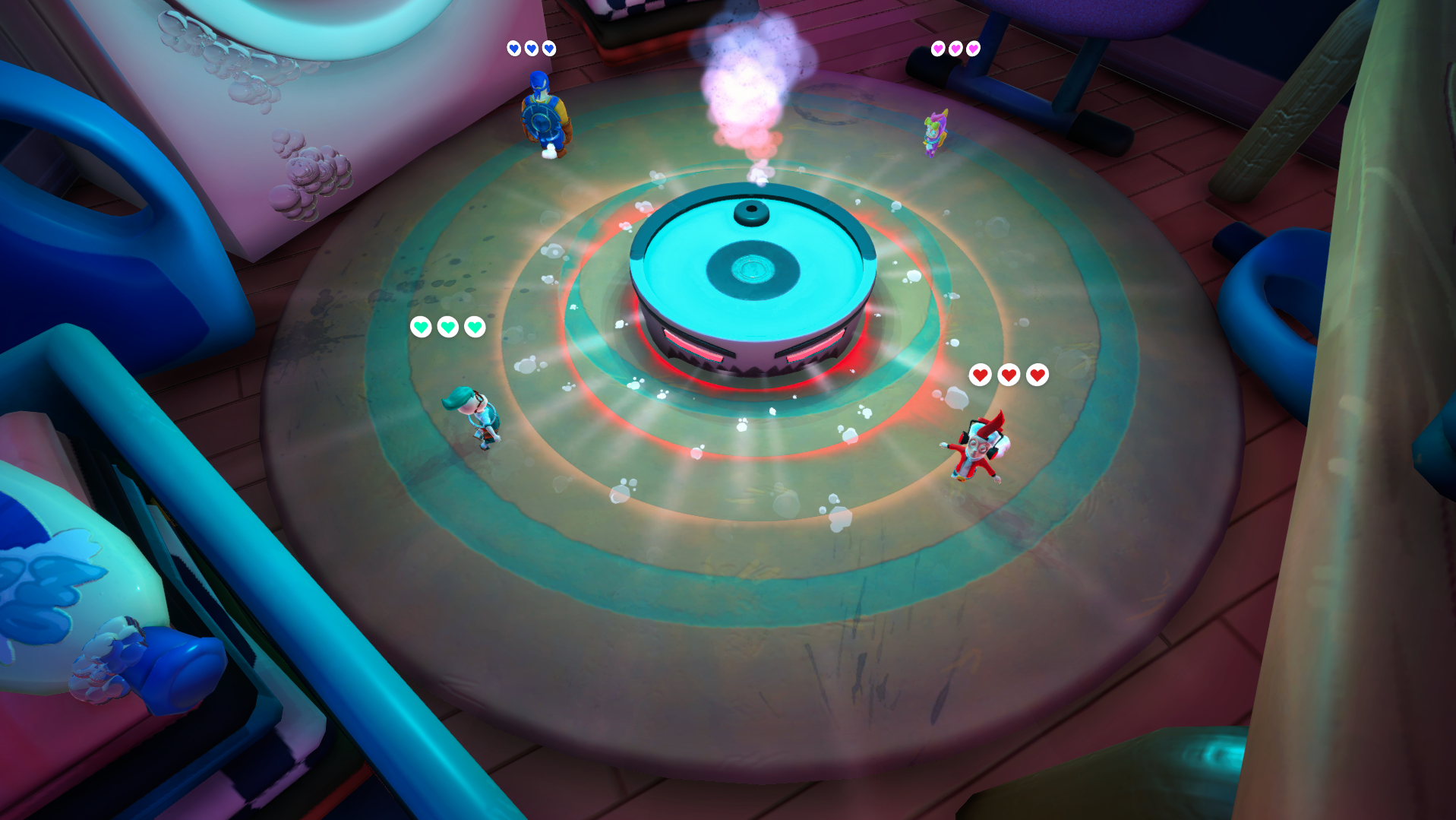 "Dust to Eat" was unappealing until we discovered the hidden power of particles and lightings
But still...
Allowing more time on Quality still makes us wonder : What if we took the Quantity option ? We'd have plenty of mini-games, maybe not as fun, surely not as polish, definitely not as aesthetic, but we'd be able to announce a higher number. Way higher. We prefered to improve the player's experience despite the fact that maybe, on the market, « a sandbox mode and 15 playable mini-games » is surely less appealing that « a sandbox mode and 25/25/30 playable mini-games ». As cynical as it might appear, indies have to ask themselves these questions quite a lot.
Would it be possible to handle a high Quality game that also proposes a lot of content as an indie studio? Surely, we've been proven that such a dream is achievable. I mean, look at Hollow Knight from Studio Cherry. Some of you might not like it, but objectively : This game has a LOT of details and is polished enough to keep us entertained for hours, even days !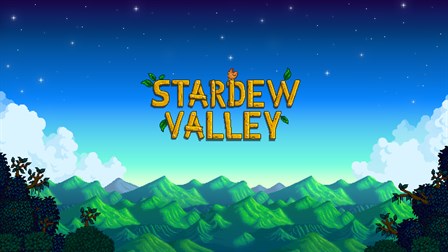 And can we talk about THIS GEM ?
So we're curious guys… How do YOU handle deadlines without altering your game's value ?