We're proud to announce the release of P.U.R.E. Release Candidate 3. Over the last week, we've had a crazy ride, getting this game cleaned up and really ready for everybody... and this is the culminating release.
We have a nice new front-end application: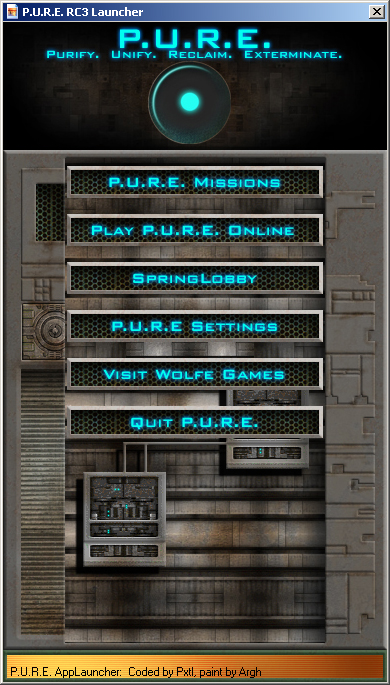 We've posted unit guides for Resistance and Overmind:
Click here for the Overmind Guide.
For a little taste of what's in the Guides: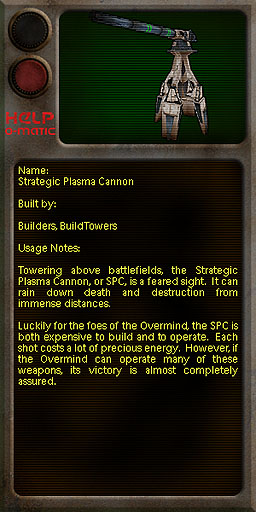 And, as anybody who's played the game knows, we have a built-in help system, designed to teach you about the game and get you started.
8 new Single Player Missions, to help you learn the ropes before trying to play online, with different difficulty settings.
Complete Multiplayer, so that you can play this online with friends.
Easy access to the game settings.
And many, many more improvements to the user experience.
And ya wanna know the best part? It's still FREE. Come get it!