Many of you can remember, what gameplay our previous VR game, Detached, offered. Space survival allowed to move in all axes in a state of weightlessness. What could cause full freedom in 360 degrees? Just look at the gif below :)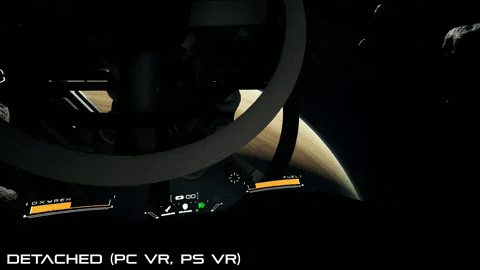 Of course, such sensations were only possible in the hardcore steering mode, with the assistants turned off. Despite everything, we took your feedback after the last game, pre-alpha and open beta phase of the game development. What comfort setting did we prepare in Telefrag VR?

First of all, creating a VR game requires a lot of restrictions. We had to keep in mind that spatial immersion has to be preserved as much as possible, without decreasing extreme sensations during the game. Telefrag VR had to be adapted to play in at least 60 frames per second, and the user interface had to be part of the virtual world. The gameplay is fast-paced, so any frame drops can cause a distraction. The player must be able to look around even in the game menu, waiting for a match to start.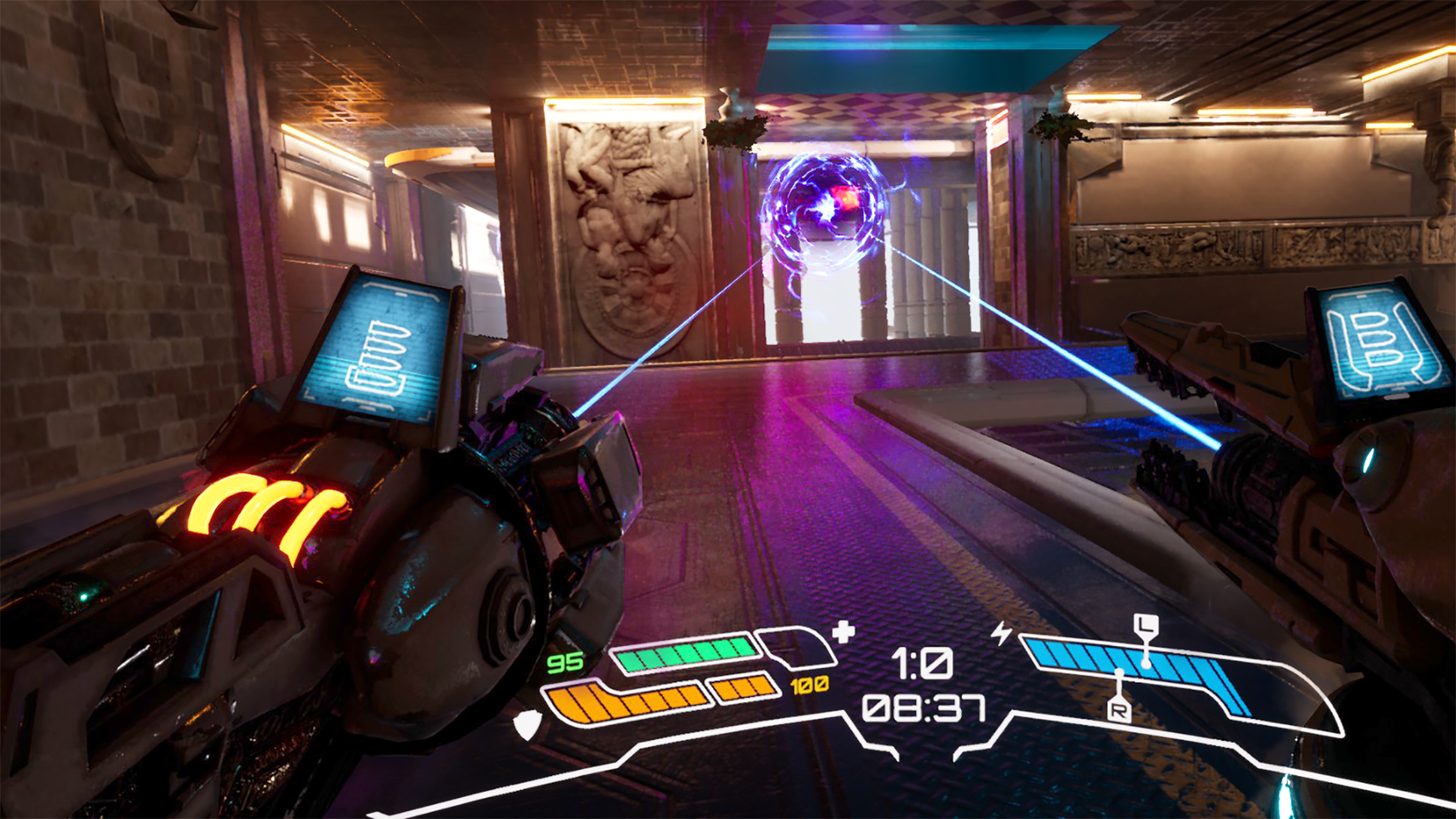 Thanks to Detached, we understand the motion sickness problem very well. Based on these experiences, we decided to implement in Telefrag VR the so-called dash movement, which aims to reduce the problem, while maintaining the dynamics of the game, which is our priority. However, during the open beta on Steam, the player indicated that they expect us to add smooth-locomotion as an alternative. The request for smooth locomotion came from players who could be assigned to a group of hardcore players.
Besides, standard controls are waiting for players to adjust, such as rotation angle and speed, as well as well-known blinders that reduce the field of view with a vignette during the most intense moments in the game.