Hello everyone,
it's finially the time for importaned and extensive informations. This update will cover informations about the gameplay, release plans and a short FAQ.
First of all I want to say sorry for the long silence. I'm a single person developing this game and I put a lot of love and effort in this game and I always find this little spot I want to improve befor I show my work to the public. I think you now what I mean and I'm very sorry for that and this won't happen again!
---
Gameplay
Beyond Enemy Lines is the inofficial sequal to Project IGI and IGI 2 Covert Strike by Innerloop. The gameplay is nearly identical tot he one in the original Project IGI with some additions and improvements. Whitch are:
Irons Sights for all weapons
All actions in first person (plant C4, use computers, etc.)
Added noise as a tactical element (you can whistle to lure enemies)
Advanced, non scripted AI
Physic simulation for all objects ingame
Modern technology powered by Unreal Engine 4 (thick vegetation, dynamic lights, etc.)
Beyond Enemy Lines brings the classic shooter gameplay of the early 2000 into the modern era without messing around what made this games so great back then!
"Beyond Enemy Lines is designed with classic values of shooter genres in mind. No Auto-Heal, no Aim-Assistance, no unnecessary tooltips and markers on the screen. It depends on your skill wether you're successful or not."
Beyond Enemy Lines offers countless varieties of solutions for every situation. The AI is always placed randomly at mission start and select it's own routes. To support the dynamic non scripted AI all missions are designed in a non-restricting way and offer support for multiple routes to complete your missions. Due to the random placement you'll never engage the same events as before. Be prepared you'll never know where the next enemy will be!
---
A big part oft he game is already developed. 50% of the maps are playable and the other half available as concept on paper and is waiting for being worked on. The code is 98% done and is working fine. I want to improve the AI a bit and polish the controls as well as balance the game in the future. As mentioned above I'm working alone on this extremly huge game so I'll need some time for the last 50% of maps. My original plan was to finish this game until Q4 2016, I relalised this is not possible with the quality of what I'm aiming for.
This ist he new goal I'm aiming for. This will give me the time I'll need and I avoid the other big shooter games (Battlefield & Call of Duty). In preperation oft he release I'll launch a Kickstarter and Greenlight campaign in the next weeks. But this is a topic for one of the next news.
---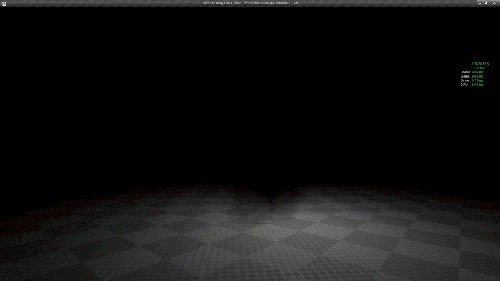 ---
What is Beyond Enemy Lines?
Beyond Enemy Lines is an in-development singleplayer tactical first person shooter. It's a mix between arcade shooter and military sim and is build around tactical operations.
Will there be a Multiplayer?
No, there are currently no plans for Multiplayer.
What engine are you using?
Epic Games' Unreal Engine 4.
Will Steam be required to play Beyond Enemy Lines?
No, there will be also a DRM-Free version!
How is the Beyond Enemy Lines development team set up?
The structure is extremly simple, the game is developed by a single person.
---
Think your way in ... shoot your way out!
---